The morning of seventh day on Fuerteventura was a mixed bag of clouds and sun. Driving to Tindaya we were treated to some otherwordly landscapes again.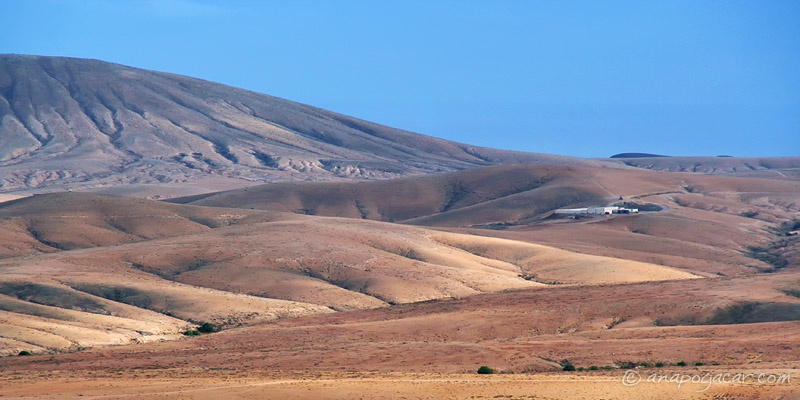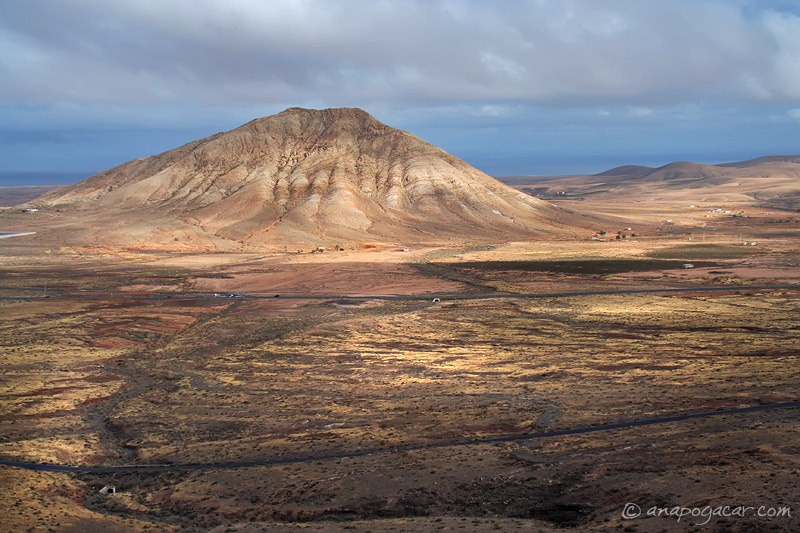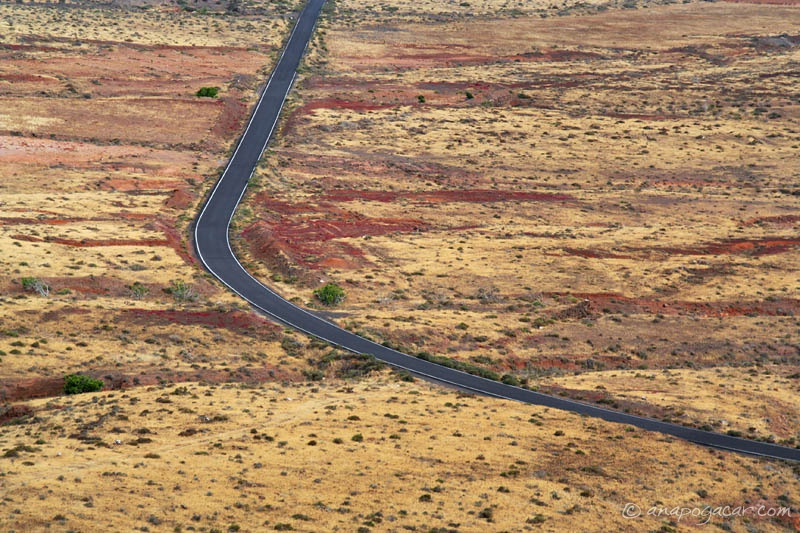 It was cloudy around the Betancuria pass, but we stopped anyway because I was intrigued by the shape of the hill in the background. ;)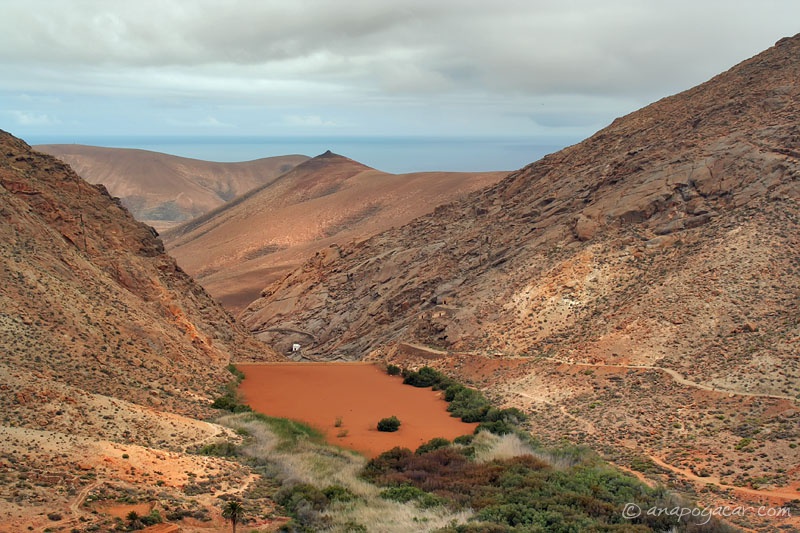 When we reached the village of Ajuy, the skies cleared up a bit. The black volcanic sand and limestone cliffs made for a postcard-perfect photo.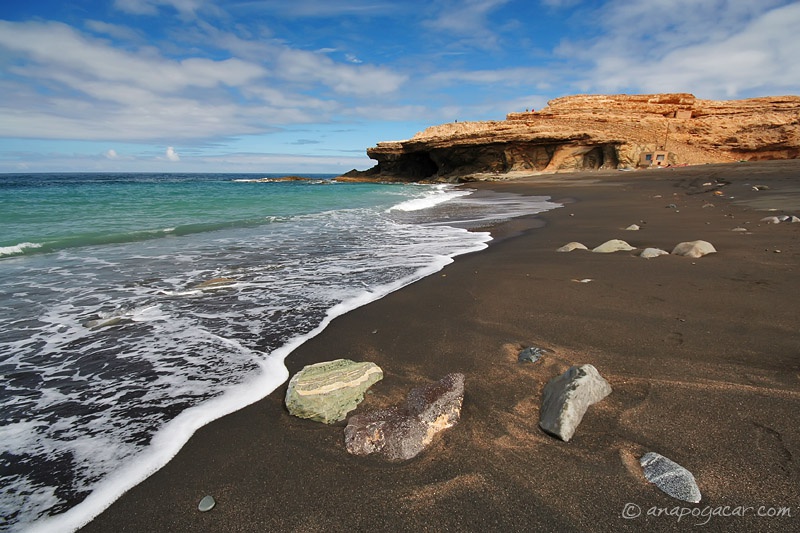 It still looked pretty ominous in the other direction though.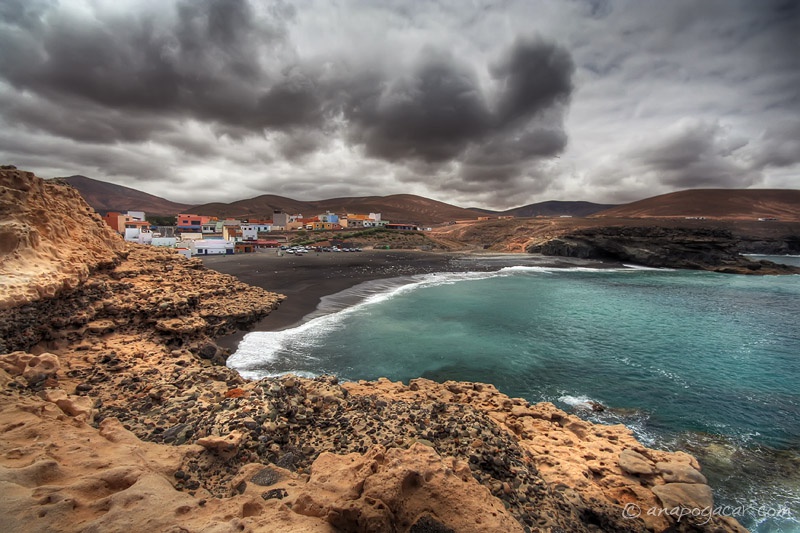 There's a trail on top of the cliff which leads to some caves ...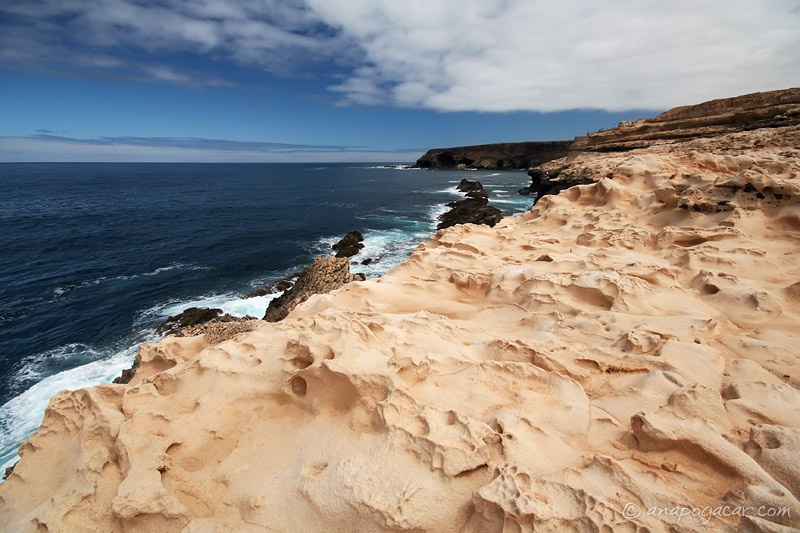 ... that are stuffy, damp and full of bats.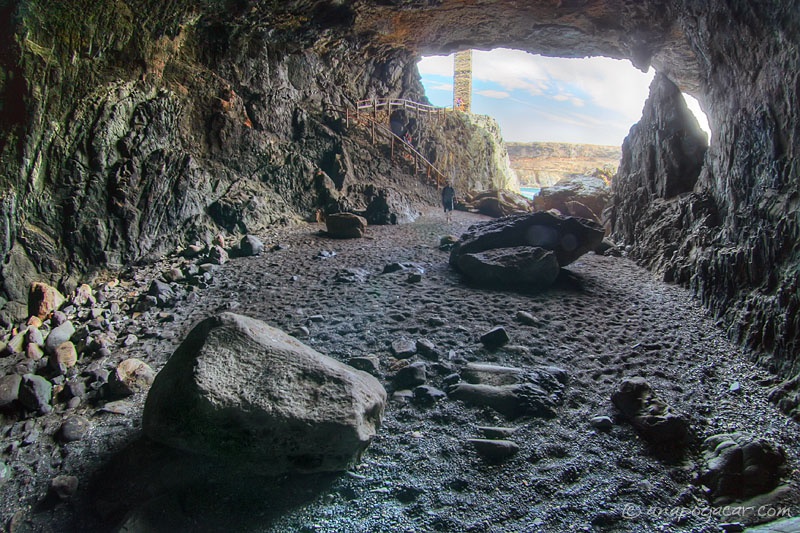 The view from the cliff was very nice.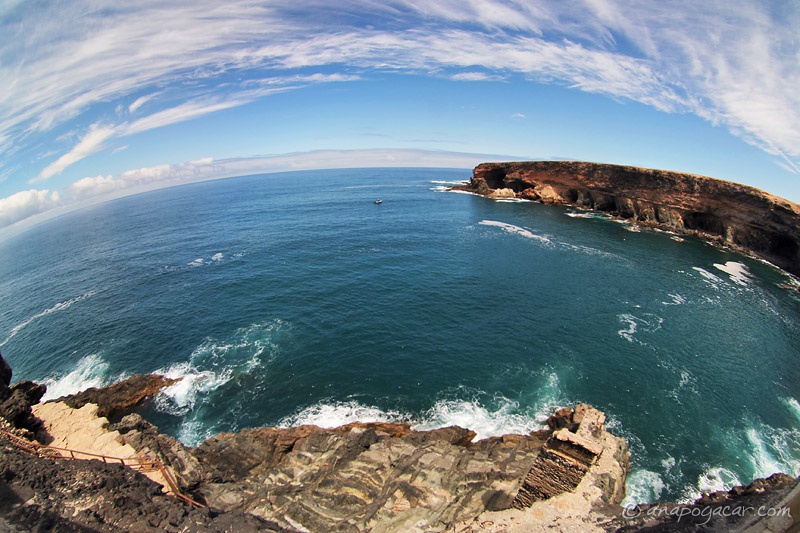 O hai! :)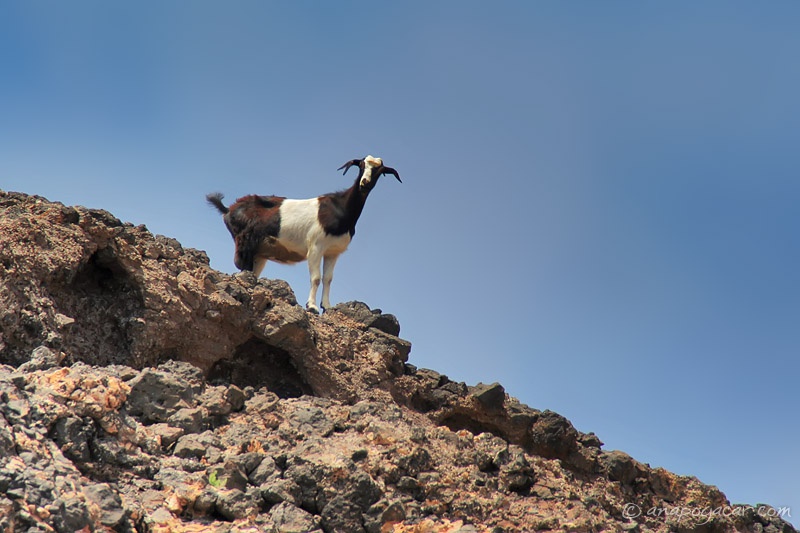 There is only a handful of colorful houses in Ajuy.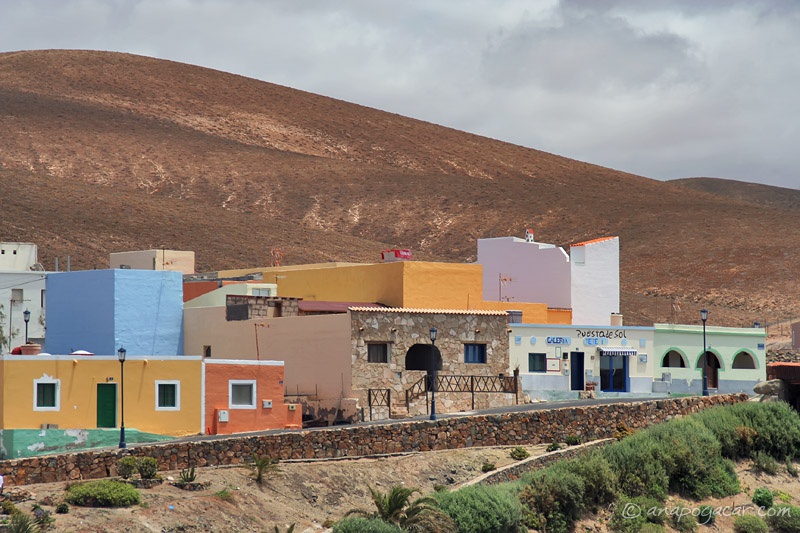 Our lunch - sea food platter. Yummy!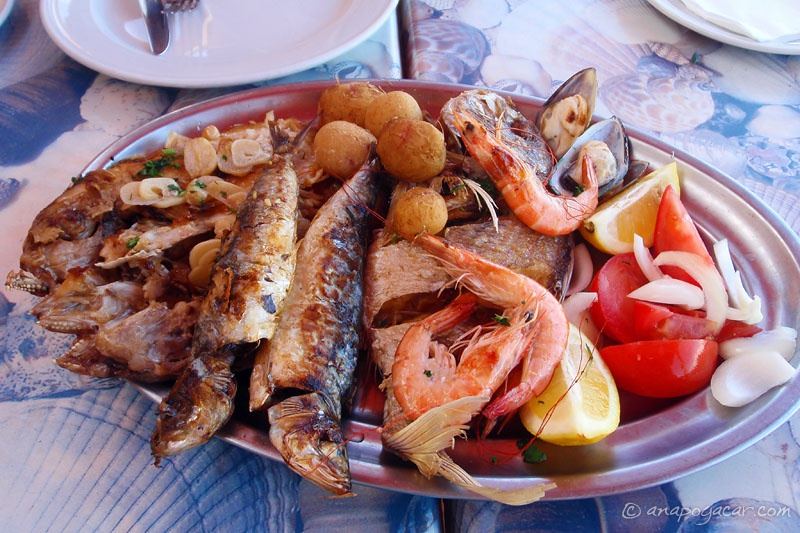 To be continued ...