Pokljuka is one of those places that I keep returning to regardless of the season and weather. Admittedly, these photos are a few months old, but they are still winter photos, taken on a particularly moody day: the sun, puffy clouds and an ominous dark mass obscuring the sky, all in a matter of hours. :)
In the morning, the sky was perfect blue with very picturesque puffy streaks.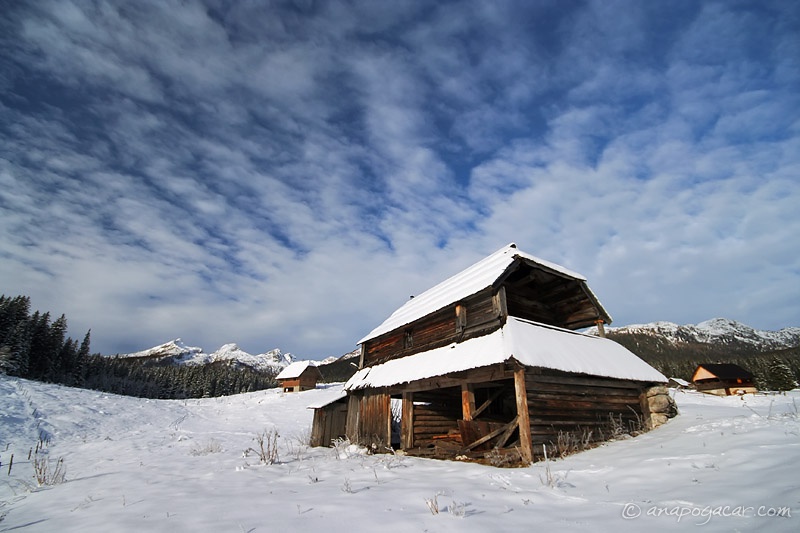 From the south, though, layers of grey clouds started to hide the sun.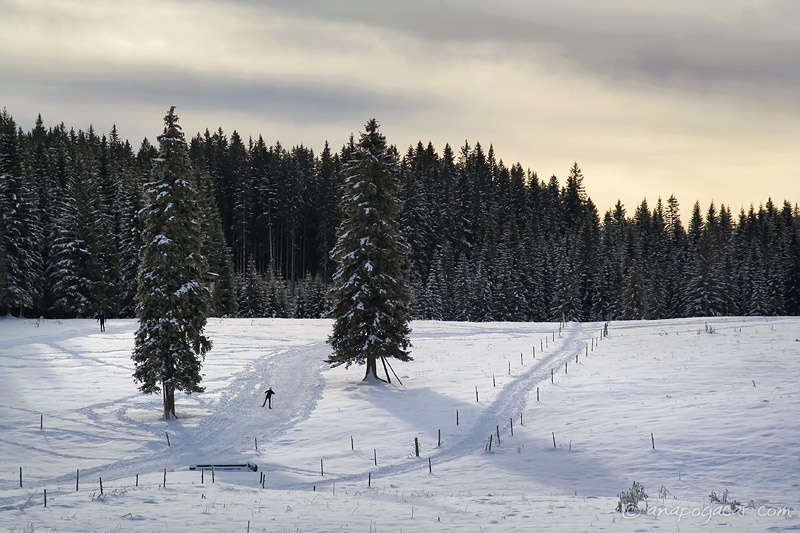 Soon there was drama in the sky! Perfect time for HDRs. ;)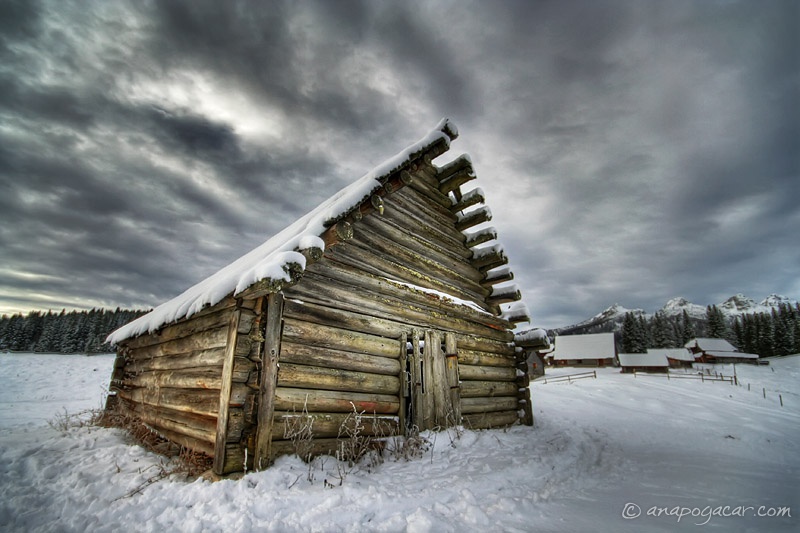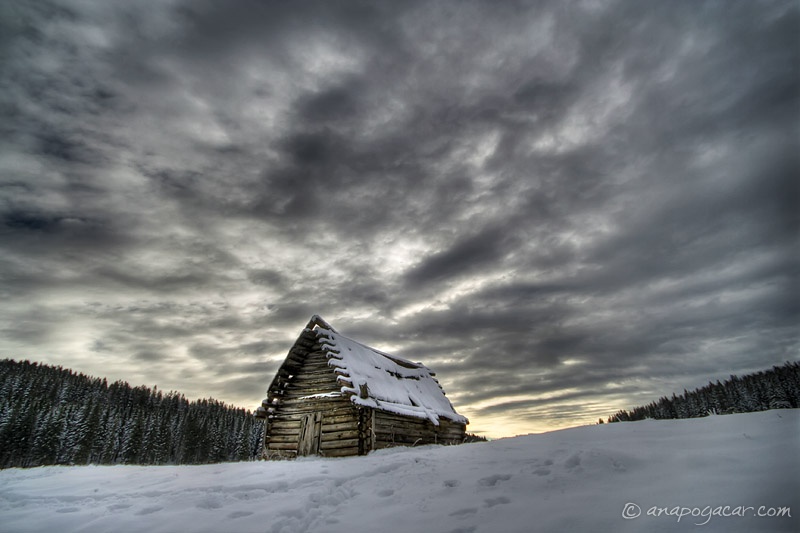 The sun never reappeared that day.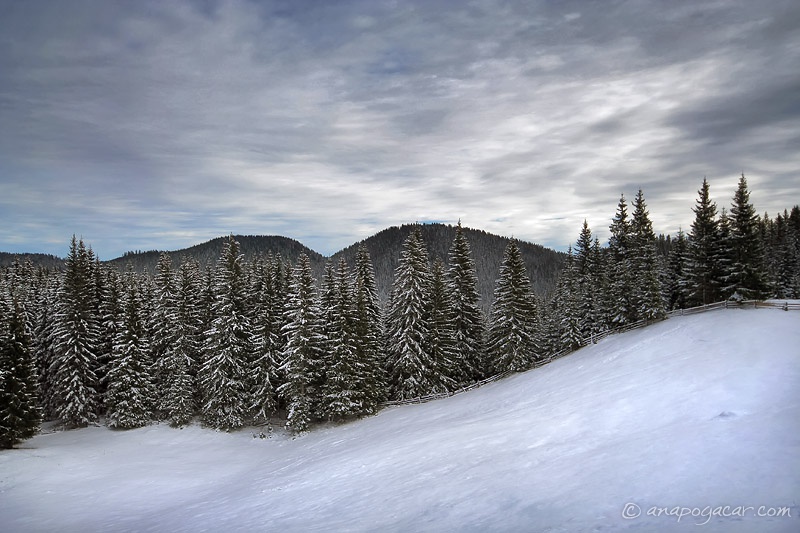 Famous Pokljuka forests and some PS work. ;)