A few days in Hong Kong was enough of big city, modern architecture for me. As impressed as I was by it, it was time to move on. My first port of call in "real" China was Nanning, a huge sprawling city in the province of Guangxi. And there the realization that nobody speaks English combined with the fact that everything, and I mean everything, was in Chinese characters, really hit me. Not being able to ask for directions from a passer-by is one thing, but I couldn't even see what street I was on as all signs were in Chinese. So in the following few days I was forced to become really good at comparing Chinese letters in my guidebook maps with those on signs, stroke by stroke. :) Fun fun fun.
Nanning was just a stopover on my way to Detian Waterfall on the Chinese-Vietnamese border. From the pictures I had seen before it looked quite magnificent but this year the wet season was apparently a bit late and the water level was less than enchanting. That and the depressing grey weather left me a bit disappointed.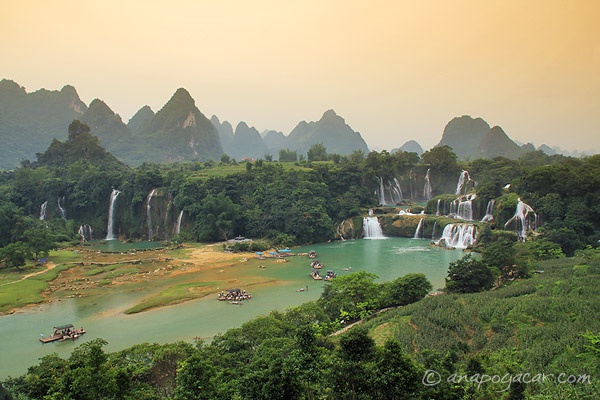 Yangshuo, a small yet increasingly touristy town in the heart of China's karst region, offers a myriad things to do. The cloudy and occasionally rainy weather persevered, but that didn't deter me from exploring the surrounding areas. The town itself is nestled among karst peaks and the buildings are crammed right to their base.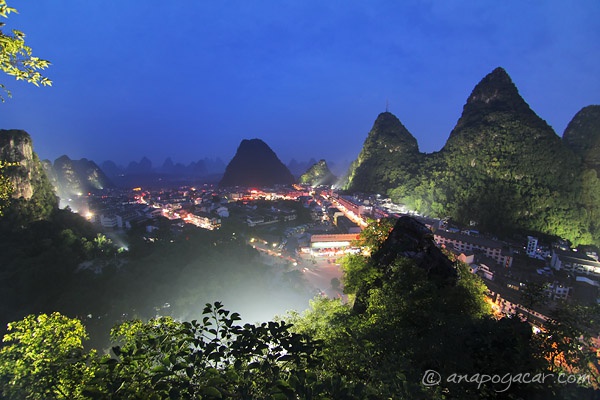 Almost five hours and a number of local buses away fantastic rice terraces are located, famous among tourists and photographers alike. The stunning transformation of countless hills into terraces is astounding. But as with many natural and historic sites in China, a relatively high entrance fee has been introduced, and as most if not all money goes to the government (and into pockets of some dirty officials, no doubt) instead of local communities, the farmers are already rebelling by not tending to the terraces as diligently as before and leaving them in a sorrow state, making the place less interesting and appealing to visitors. While I completely understand their plight, it is sad to see such a wonderful place slowly being left to decay. As for my experience, I was impressed. Having arrived at the end of the road by bus, I hiked up the slope to a hilltop village of Yao tribe (or the long hair tribe as women never cut their hair and wear it in a bun on their foreheads) where I spent the night. There are a couple of lookouts which offer great views; unfortunately though I wasn't blessed with any sunlight and the pictures came out less than perfect. The following day I hiked to another village some four hours away through more picturesque scenery and stayed another night. Then it started to rain and there was no point in staying any longer: taking photos and hiking in pouring rain takes more intrepidity than I possess. :)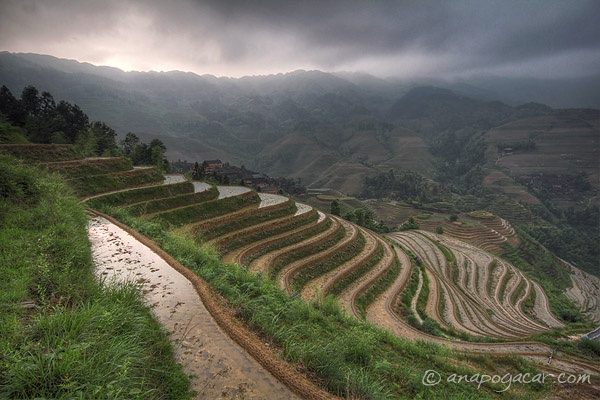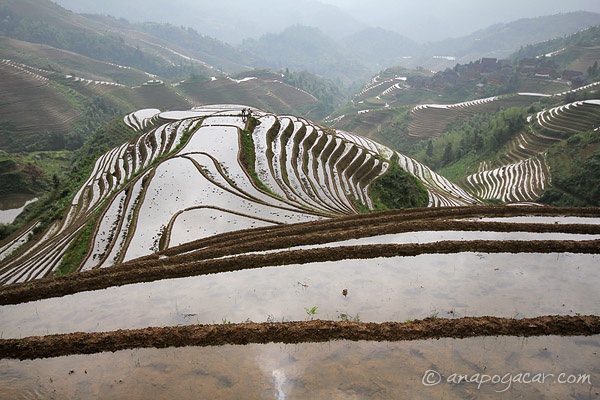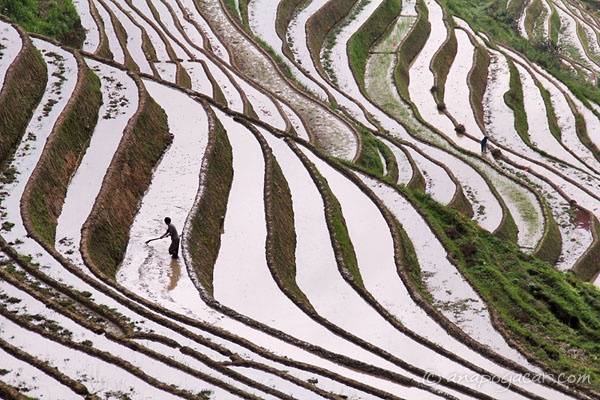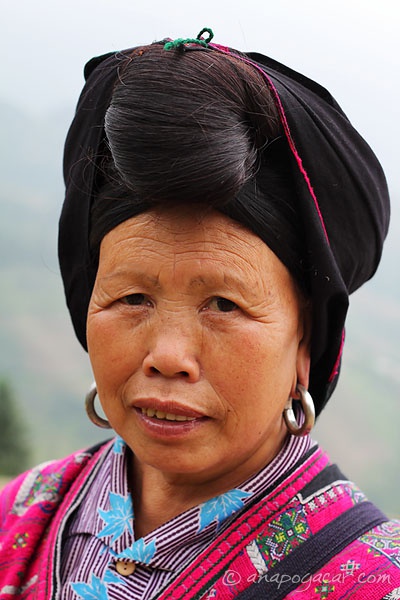 I loved the local delicacy, bamboo rice. A bamboo stick is filled with rice, bacon, mushrooms and vegetables (and sometimes other ingredients) and cooked over open fire. Then they crack it open for you to eat. Yummy!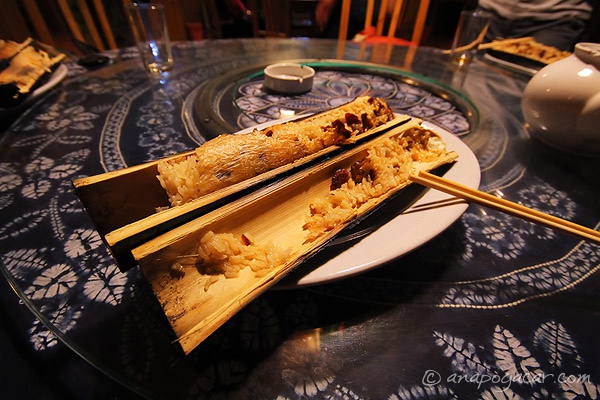 The area close to Yangshuo offers endless sightseeing possibilities. I biked through the countryside, with the Yulong river on one side, rice paddies everywhere, ancient villages turning into modern-day settlements with concrete houses, but nevertheless the place is gorgeous, at least weekend tourists who spend a day on a bamboo raft slowly floating down the river seem to think so. To be honest, so do I.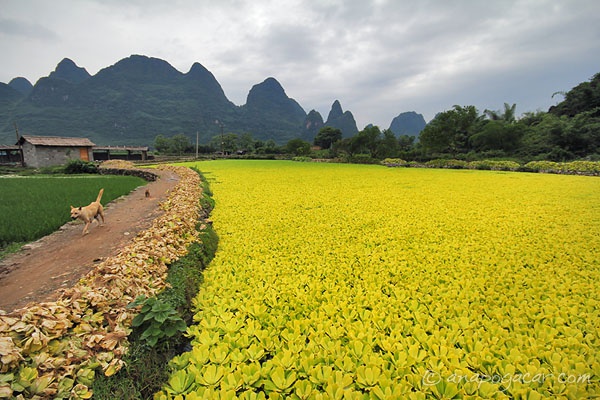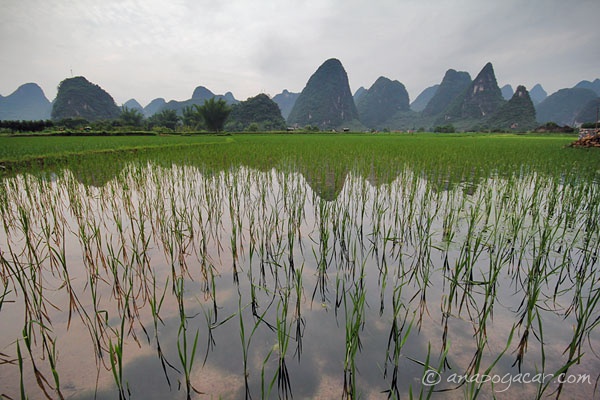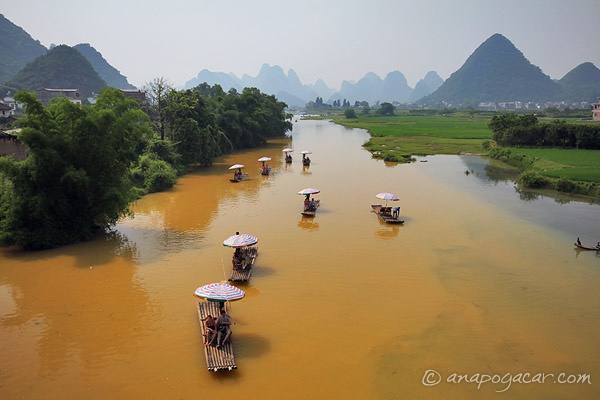 I hiked along the Li river, passing several apparently deserted villages with only chickens roaming about.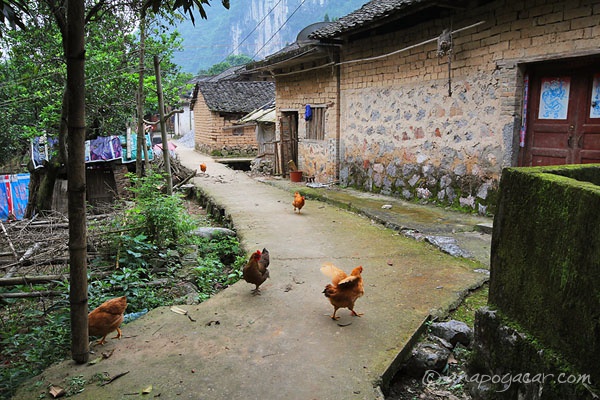 In another village I caught an artist at work in his shop.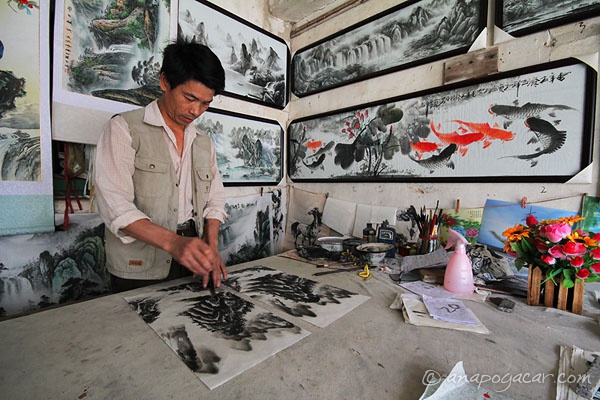 Some sights were really unforgettable, like a dentist working some poor man's teeth in the middle of a dirty street.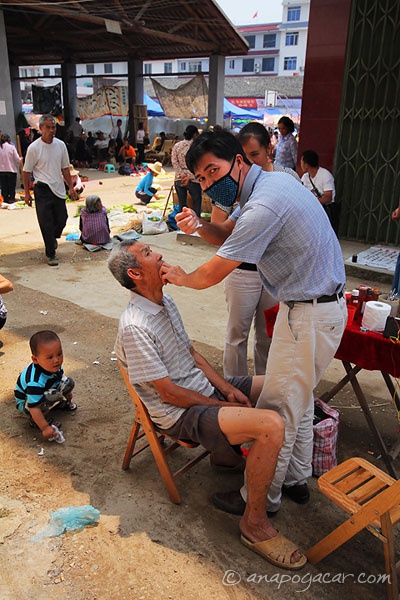 An even more unforgettable sight (warning: sensitive readers, close the page immediately and do not read any further!) was that of slaughtered and disemboweled dogs in the market. And no, I haven't tried dog meat. Yet.
In Yangshuo I met up with two friends of mine, Dominika and Igor, who have been traveling for over five years and had just flown into Asia after spending some time in South America. A few months ago we made a plan to meet here with Igor then staying in Yangshuo for two months while Dominika and I travel in Yunnan and Myanmar together.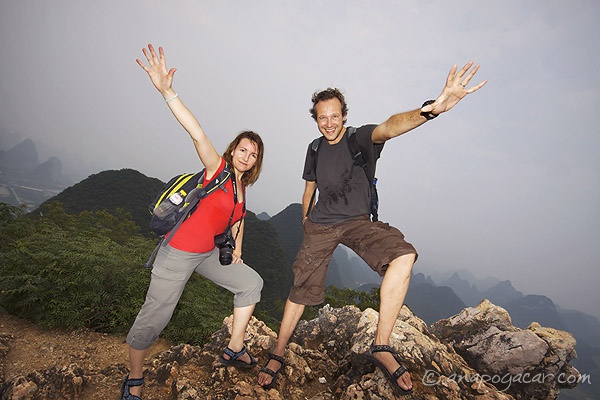 After a few days of catching up and even doing some sightseeing, we girls left to Kunming by overnight train.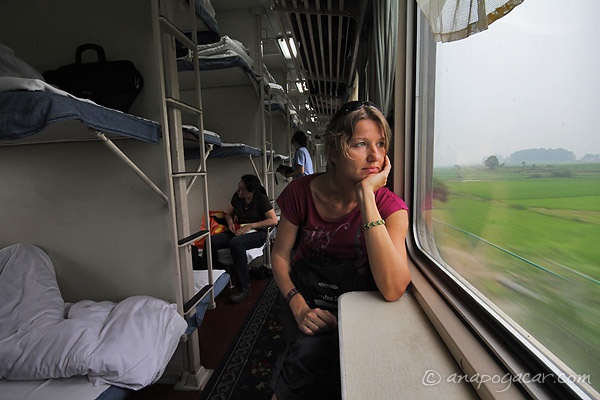 At the altitude of 1900 meters, Kunming offered a nicer climate and, for the first time since I got to China, blue skies and puffy white clouds! And even a sunset!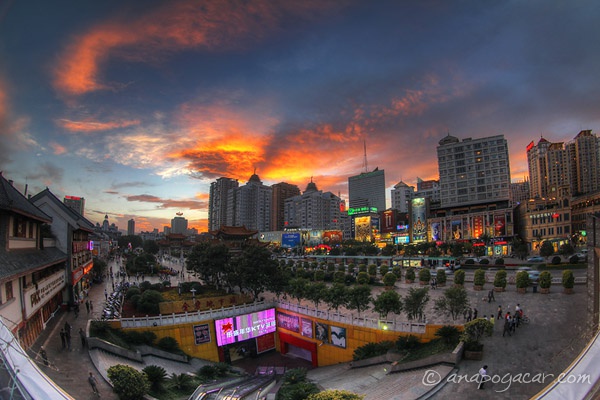 However, we didn't linger around long. After applying for the Myanmar visa we headed straight to the south, to another region famed for its rice terraces. Seven hours of a bumpy bus ride just to see some more rice terraces? Hell, yes! The Yuanyang area is expansive: there are hills and valleys and slopes full of rice terraces for miles. Instead of staying in town we opted for a traditional village set right in the middle of the terraces. Which also meant roughing it, but the experience was well worth it. The village was relatively unspoilt, there are no hotels, just one very basic guesthouse, but all this is about to change. Extensive work is being done on viewpoints, restaurants and roads, and any day now an entrance fee is going to be enforced – ticket booths are already set up. We had just one spectacular sunrise, but just being there, exploring the villages and talking with the locals (well, gesturing and waving hands like a madman, actually) was something I would regret not experiencing. Most women still dress in traditional attire, covering their heads with blue scarves and sometimes hats.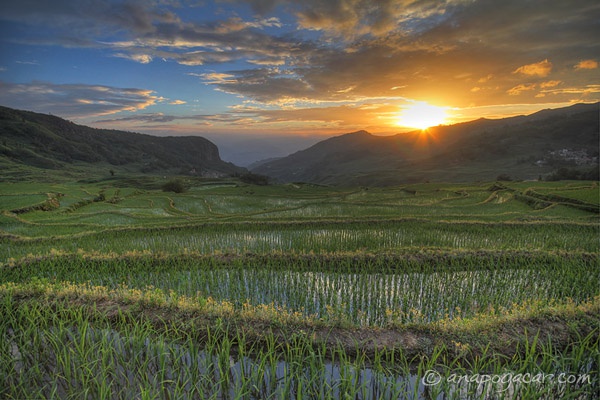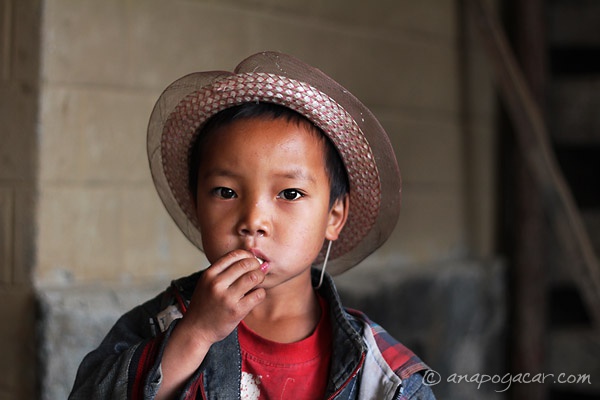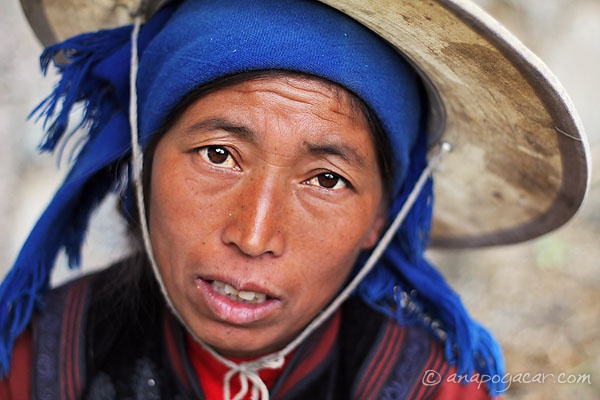 One day we were walking down the main (and only) street of a village when a local woman sitting in front of her house gestured for us to stop and sit down with her. We did, and we all smiled and tried to communicate, but our five words of Chinese proved to be insufficient for any meaningful conversation. Nevertheless, the woman kindly invited us to eat with them as it was close to lunch time. We gladly accepted, and the lunch proved to be for a number of neighbors as well, turning the meal in a modest room into a real social event. Upon seeing two white faces at the table as they entered, the women giggled and looked questioningly at the hostess, but it took them all of six seconds to get used to us being there, and they almost competed in who was going to top up our bowls with various food faster.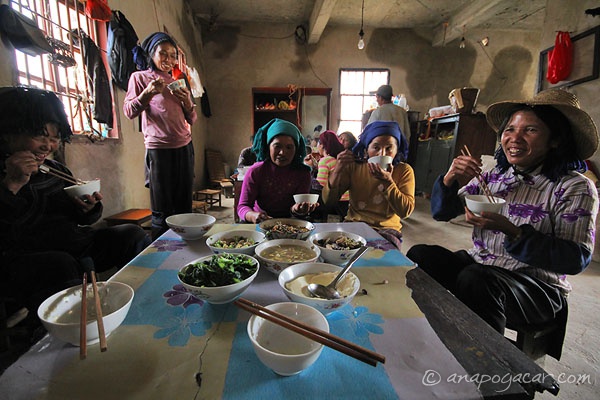 After some more hiking around the area we left with memory cards full of photos and happy to have come here before it turned into a staged performance.
Now we're in Lijiang, but more about it in the next post. ;)