It was time to get up in the middle of the night and take some sunrise photos again. And the Sv. Ana hill above the Ljubljana Marshes is one of my favorite spots to do just that. Alex, Debbie,
Luka
and I drove through the night and climbed the hill a bit after 4 a.m. Not an easy task after only one hour of sleep! The sky above the horizon was already announcing the sunrise, and the mists we were all hoping for were hovering above the ground. Magical!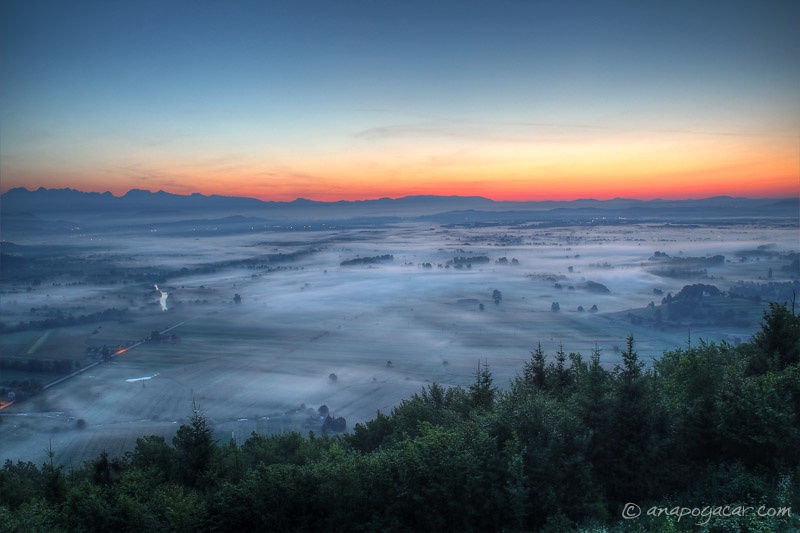 The Kamnik Alps in the background.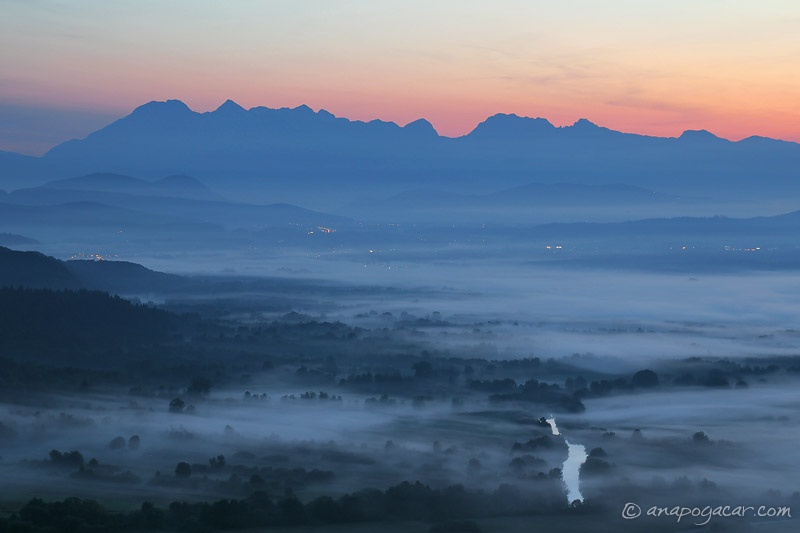 The famous Ljubljanica river bend.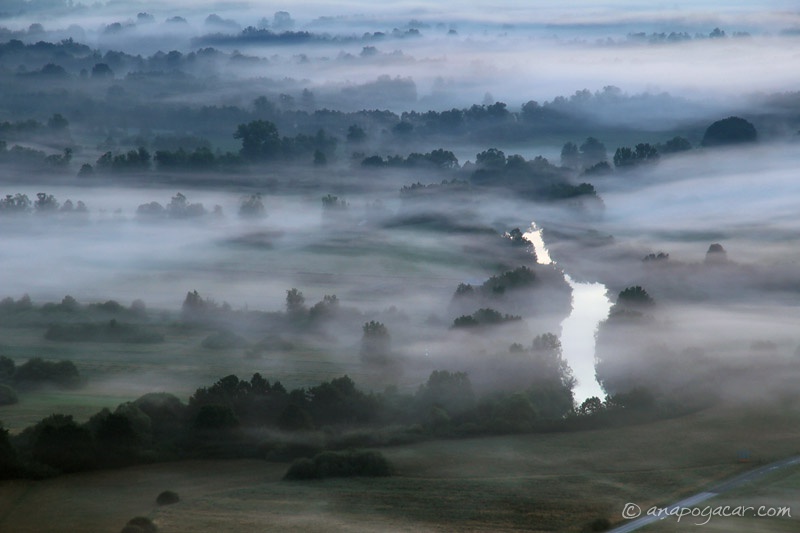 Enthusiastic photographers. :)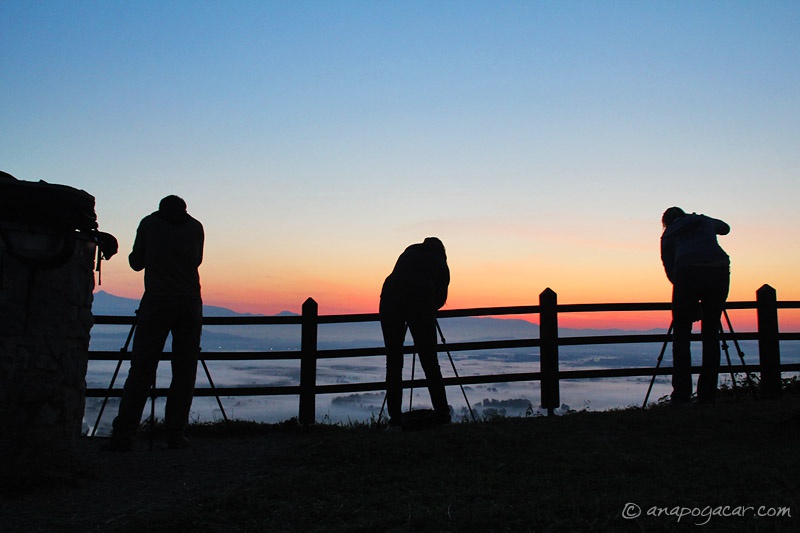 This was the morning after the full moon and moon eclipse.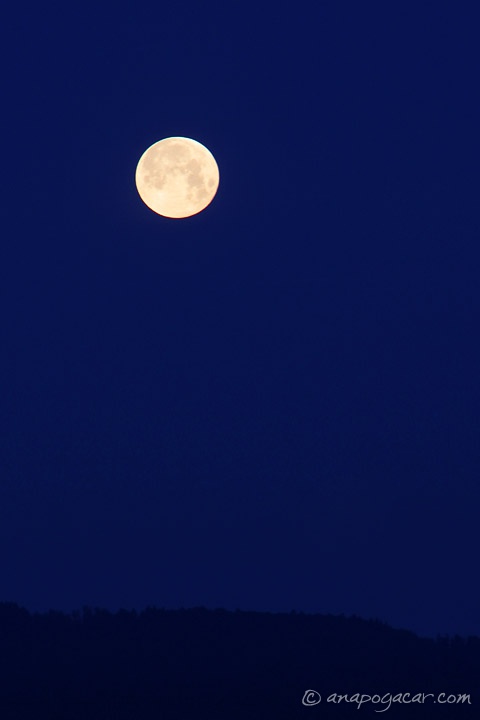 The Ljubljana Marshes panorama - it deserves to be viewed bigger, so click on it.

Ljubljana was waking up.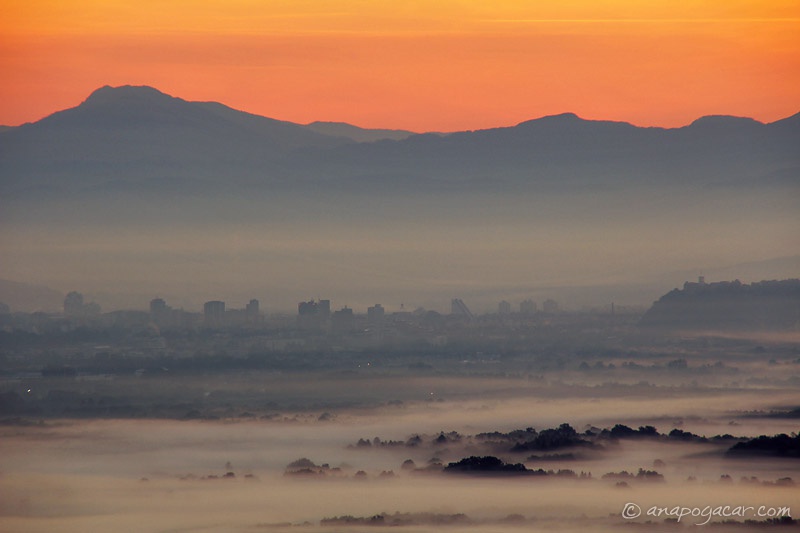 Fields, trees and mists.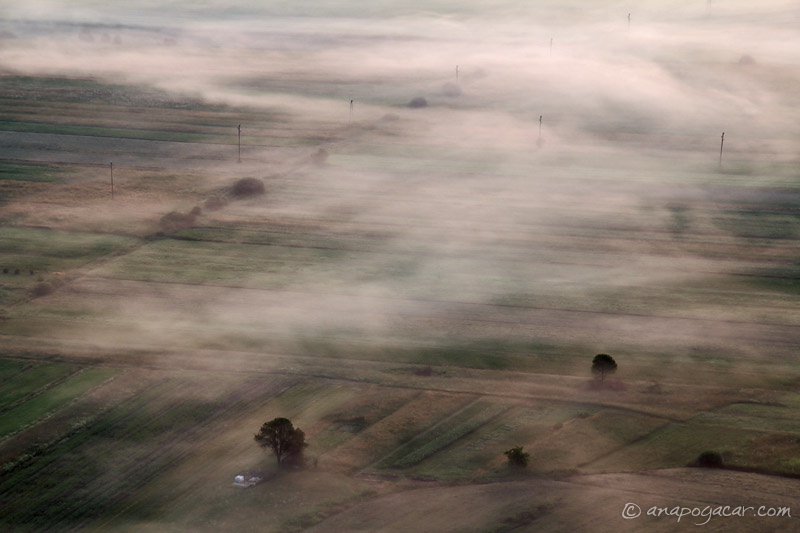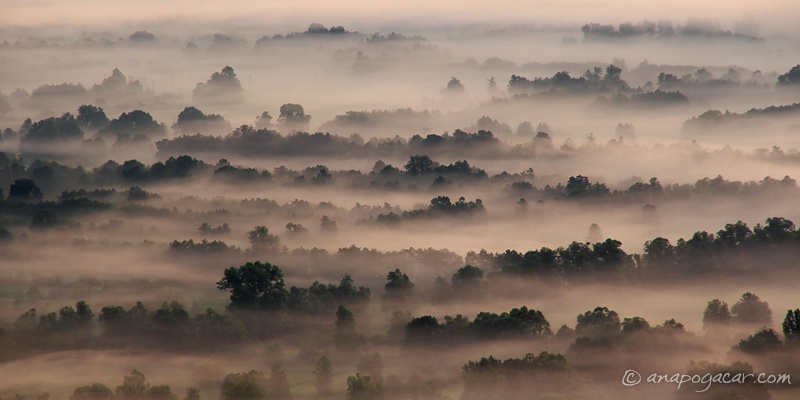 The light was turning from bluish to soft pink and orange.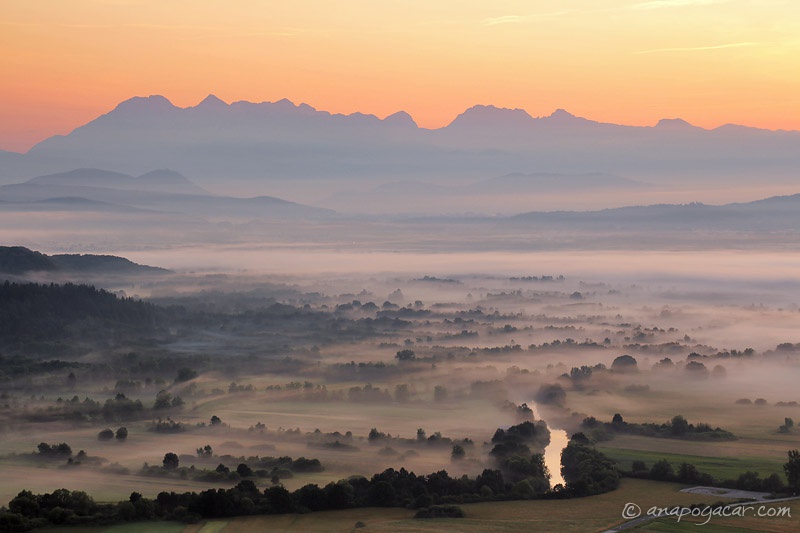 And then the sun appeared and poured bright orange light over the plains.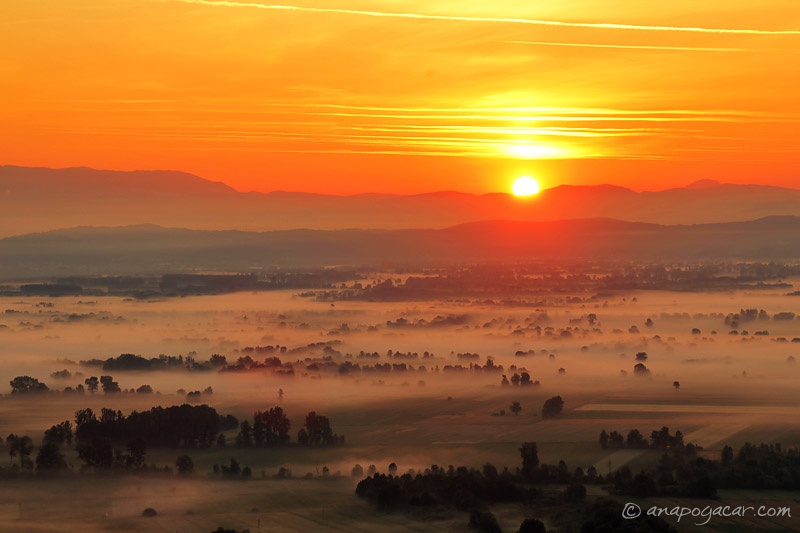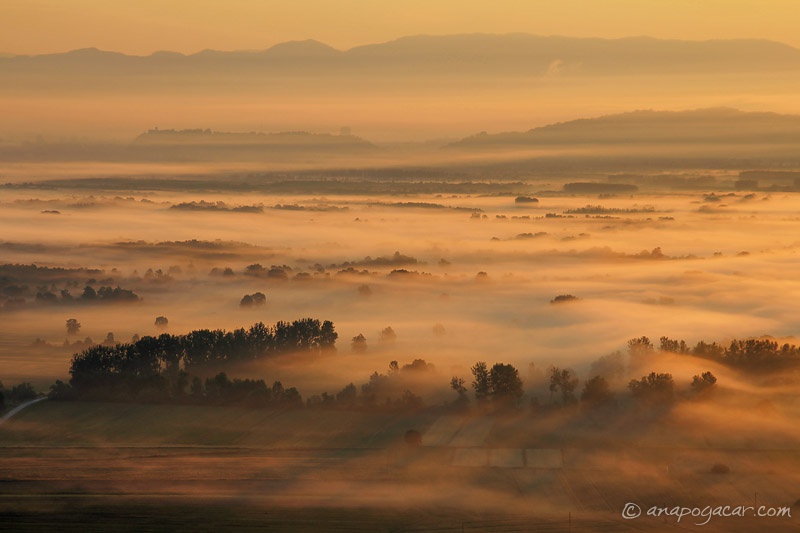 The nearby Sv. Lovrenc chapel below.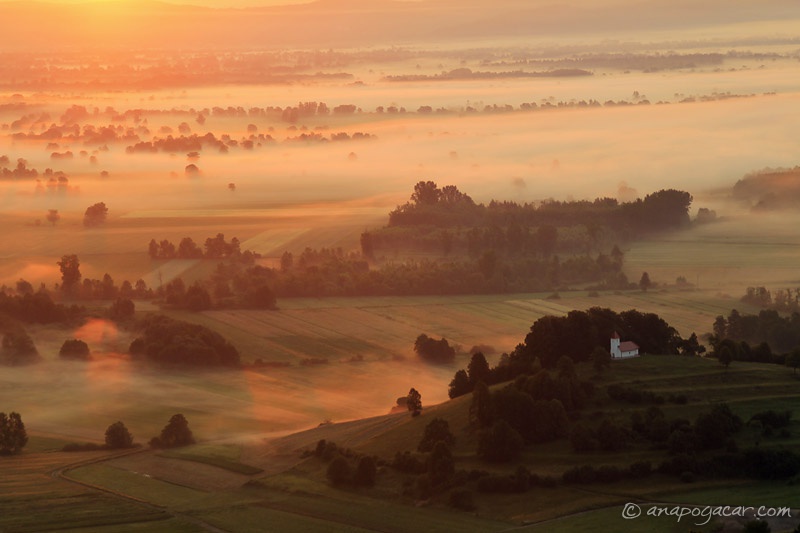 Play of light, mists and shadows.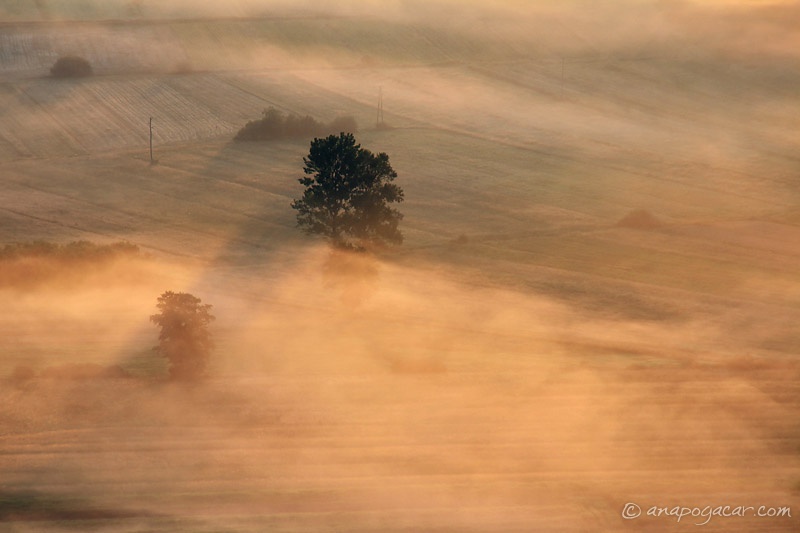 Every hill in Slovenia has a church. :)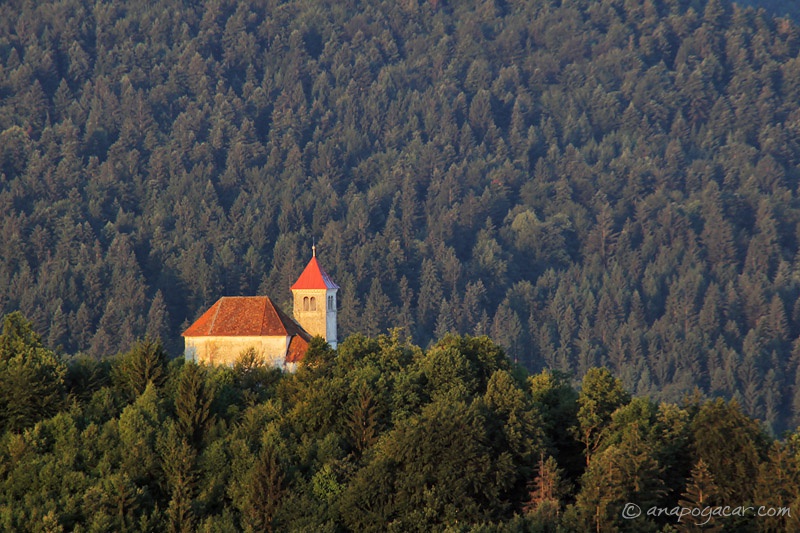 Sv. Ana church where we took pictures from.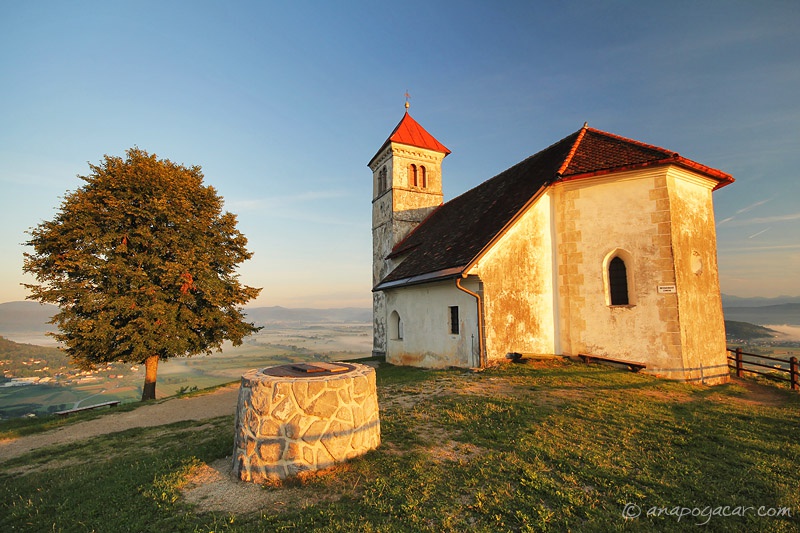 More orange.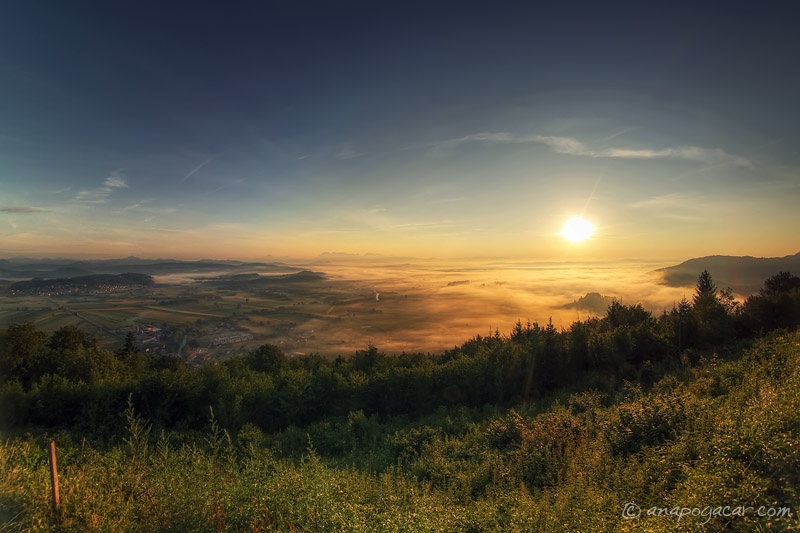 Orange hues didn't last long as the sun relentlessly rose above the horizon.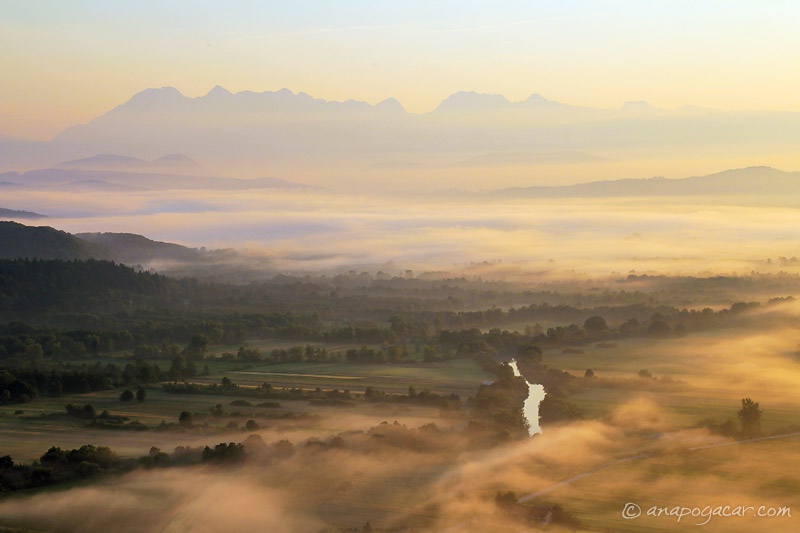 It is interesting to see how the light changed over Ljubljana in the course of 1 hour and 20 minutes.

The sunrise was over, but I just couldn't stop admiring the wisps of mist changing every minute.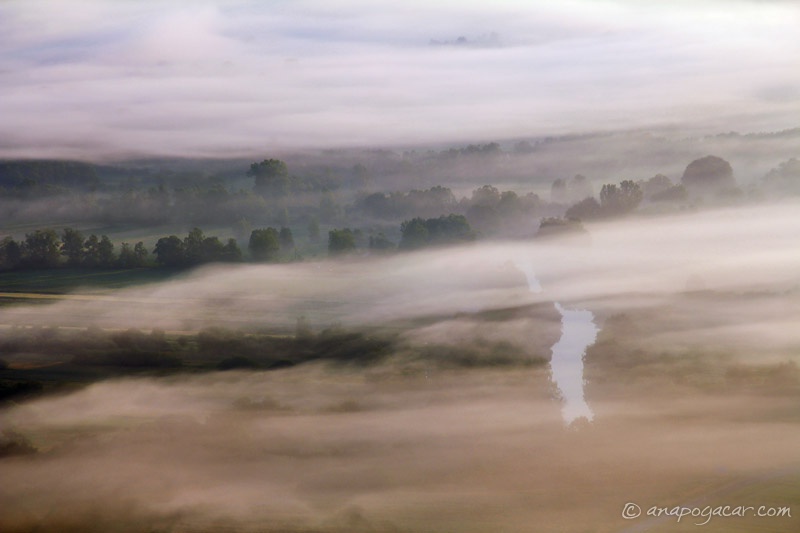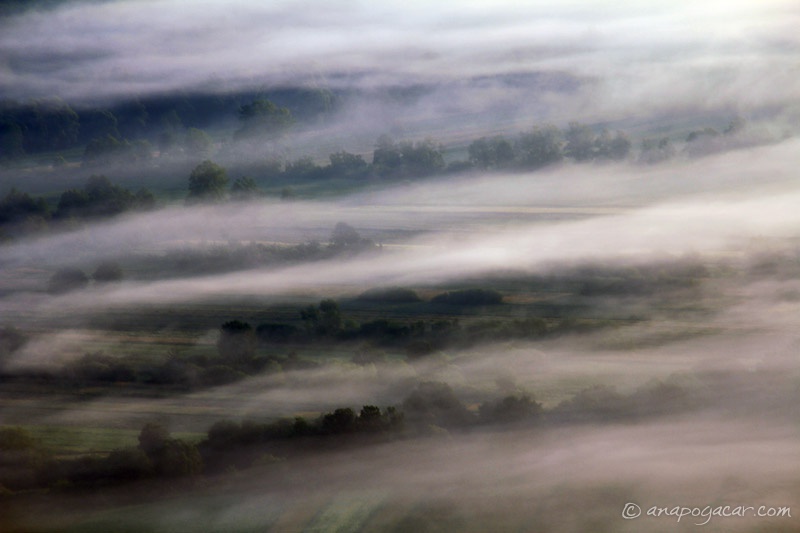 Late spring and early summer months are the best to shoot the sunrise here. If the weather is nice, you are almost guaranteed to see mists. It's worth getting up for this! ;)