Mt. Velika planina is known for crocuses in the spring. The whole plateau is one big violet carpet. This year the spring arrived early and I feared I was too late to catch this wonderfully scenic sight, so I took one afternoon off to head up the mountain.
The hike through the woods revealed a green forest floor while the trees hadn't even started to bud.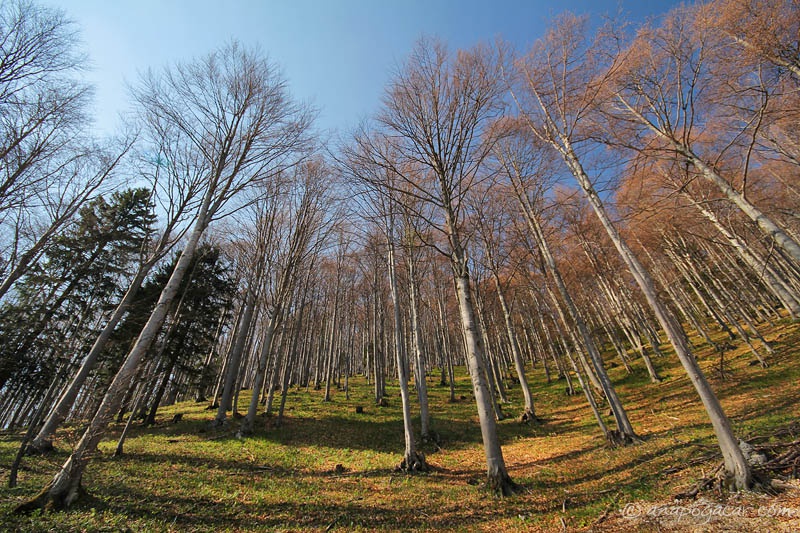 As soon as we reached the plateau and the Mala planina village, my heart skipped a beat. There were still lots of crocuses! :)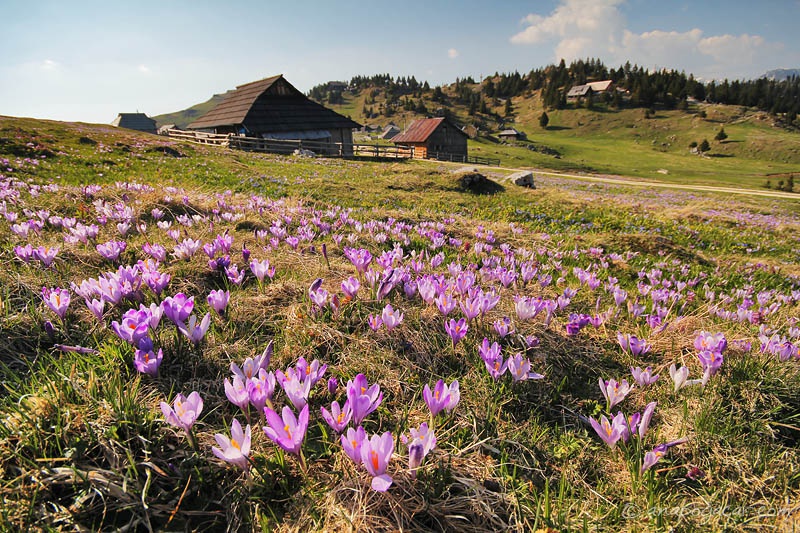 This photo may not show how violet it really was.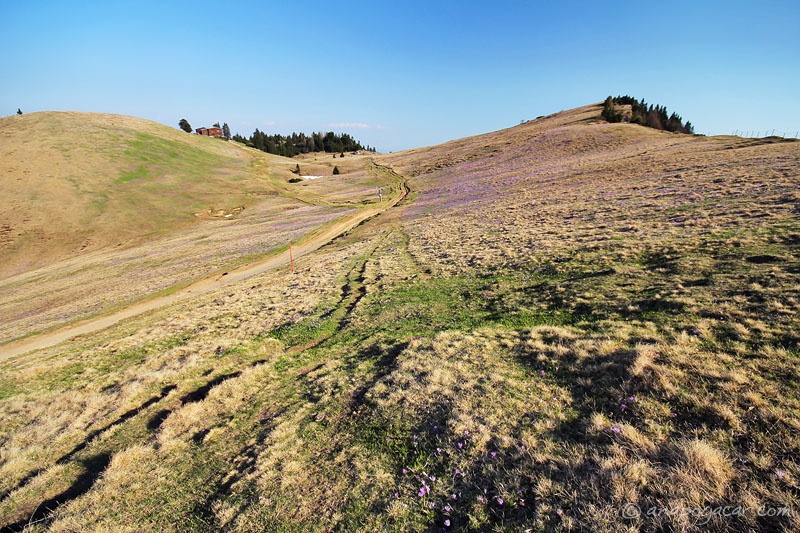 We hike to Velika planina often, but we don't always climb to the top itself. This time we did.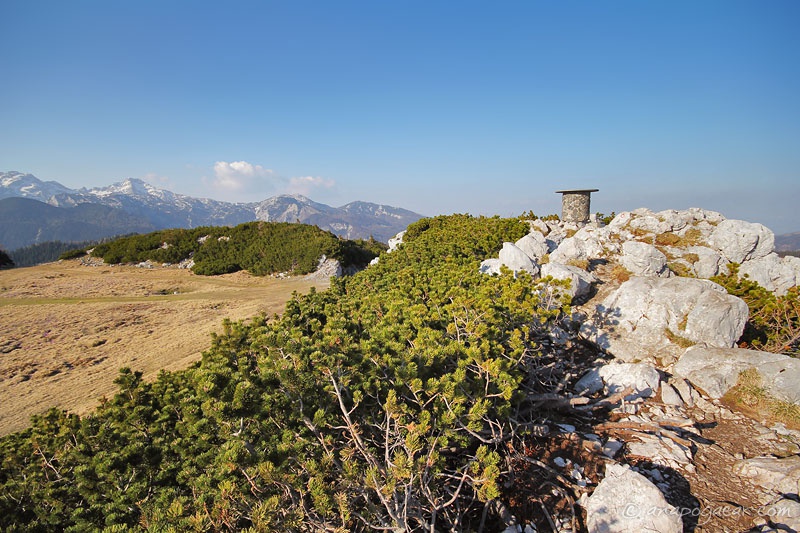 1666 meters (5,460 feet). The Kamnik Alps in the background.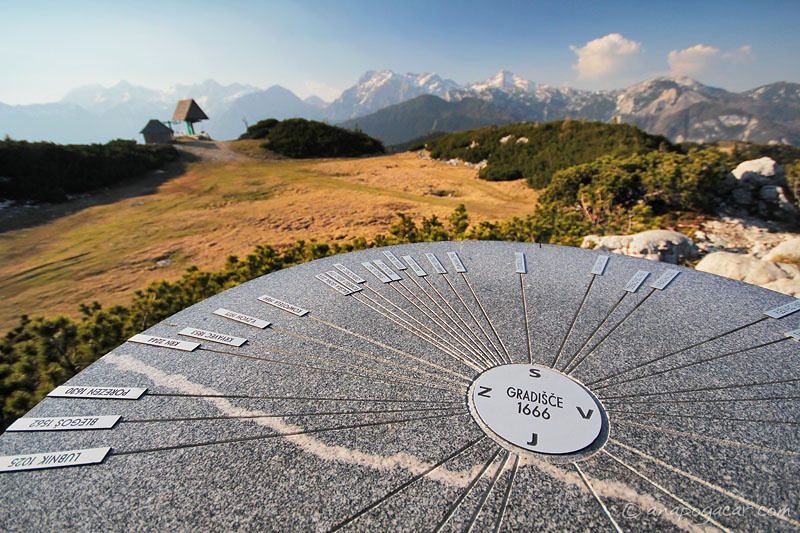 Famous European ski resorts are not that far away. :)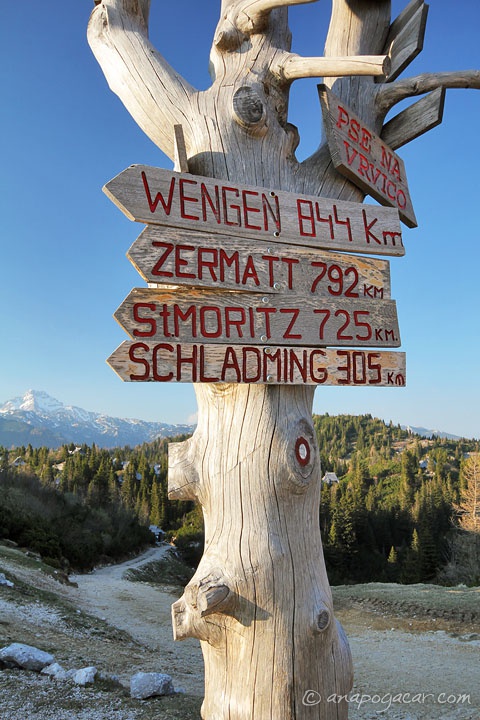 The light was becoming sweeter and softer.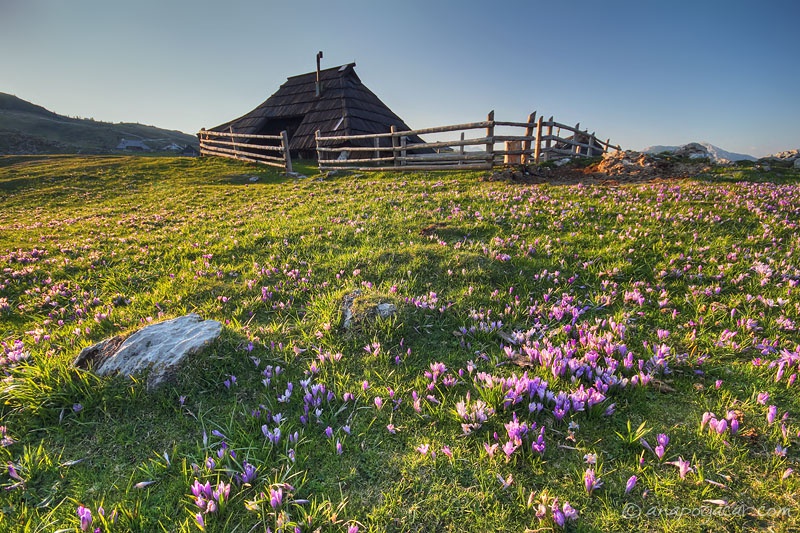 The chapel just before the sun hid behind a mountain ridge.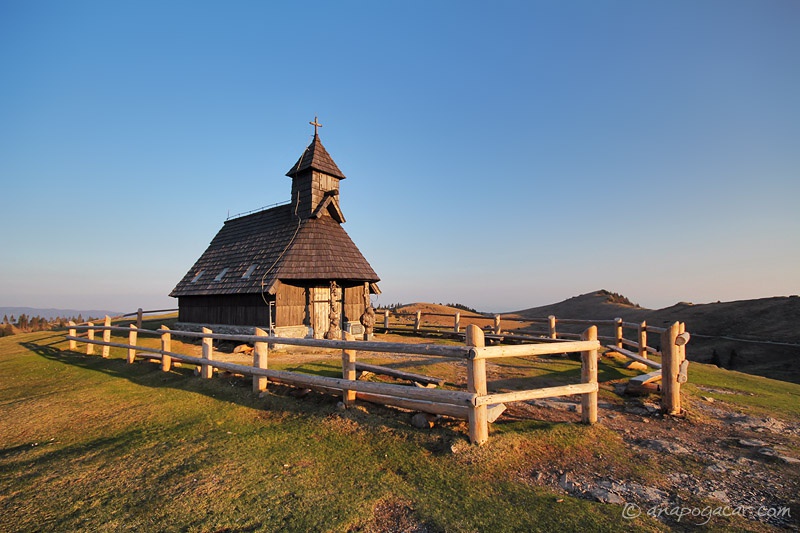 Velika planina chapel.

There was very little water in the waterhole considering the time of the year.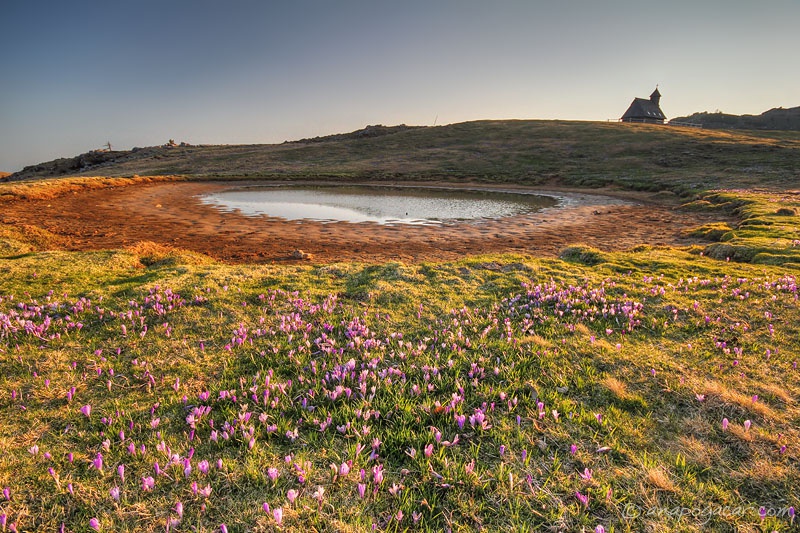 On the way back I wanted to get a better photo of Kamnik, but the air was full of smog. I could nevertheless almost see my house. :)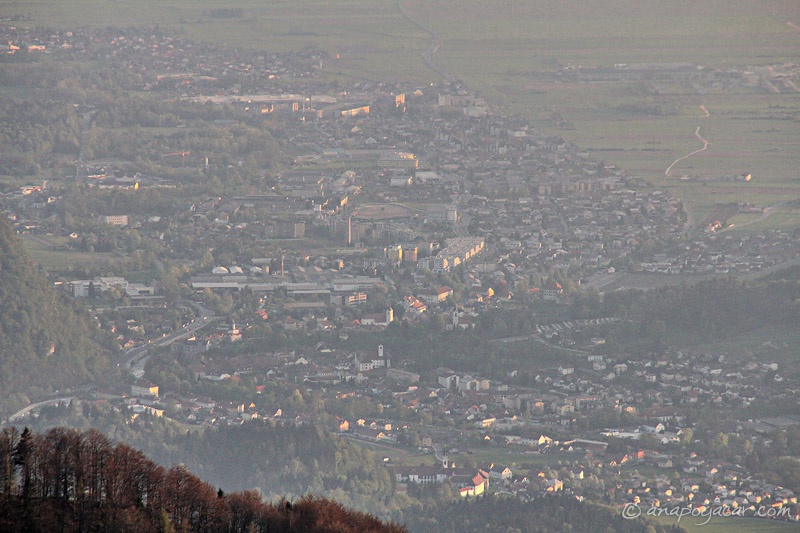 Looking back we bid farewell to Velika planina knowing we'd be back soon.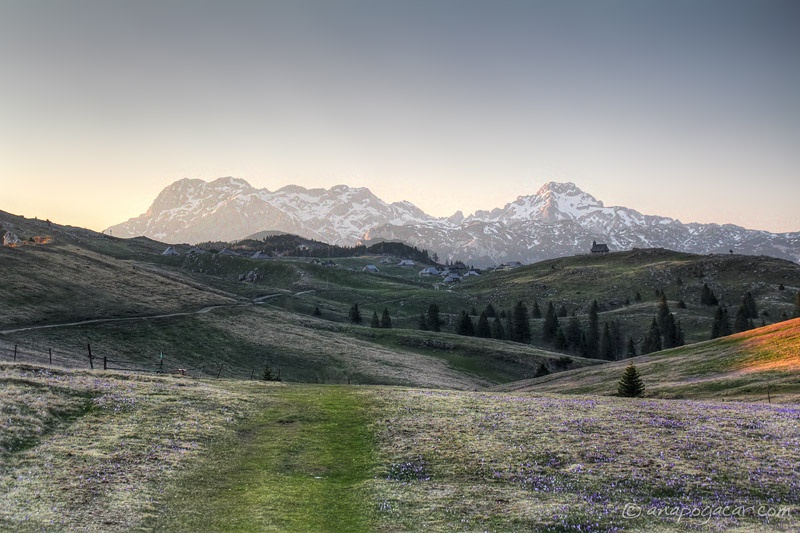 Mt. Ojstrica and the chapel.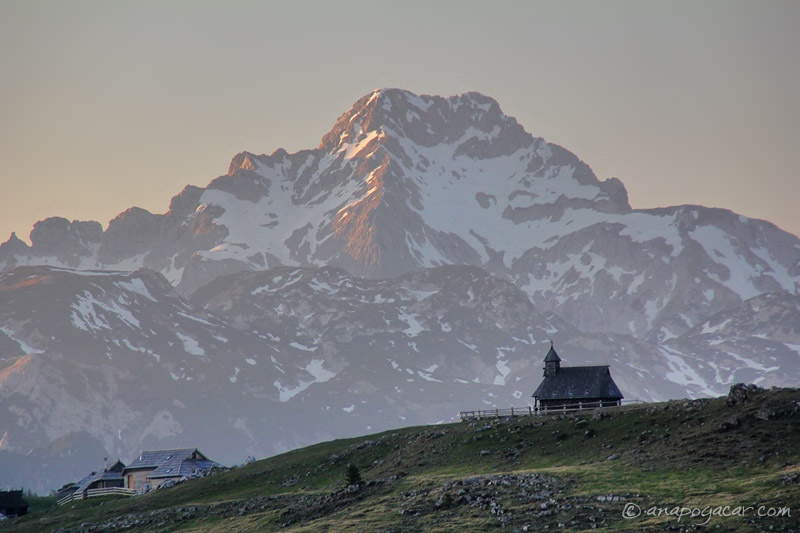 I waited for the sun to get very low before I started taking shots of crocuses. Yes, I was lying on the ground for these photos. :)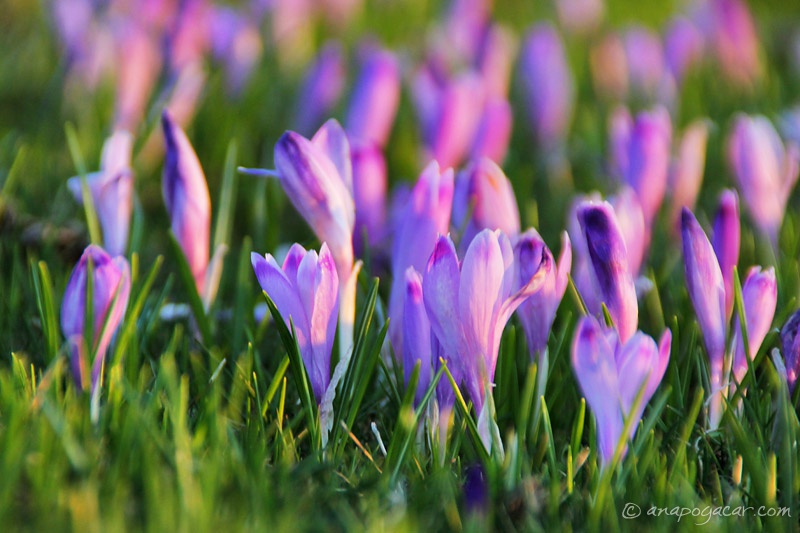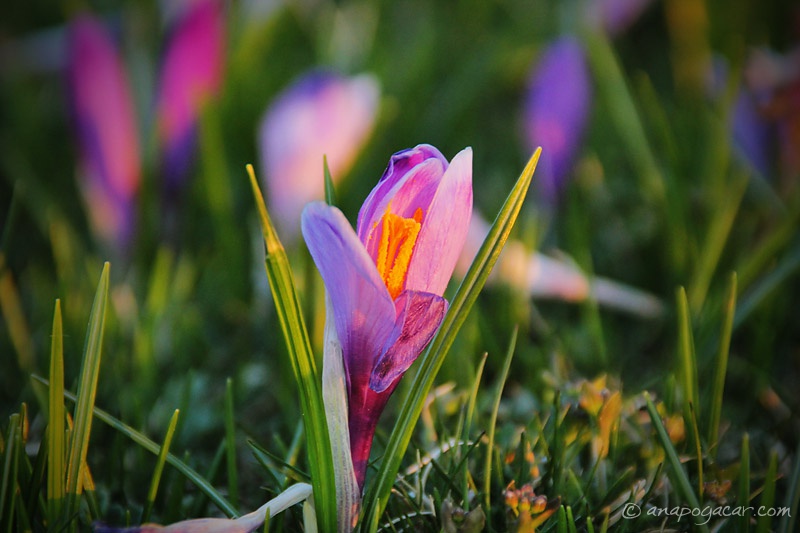 The last few seconds before the sunset... the crocuses were already closed up, and we hurried back to the valley.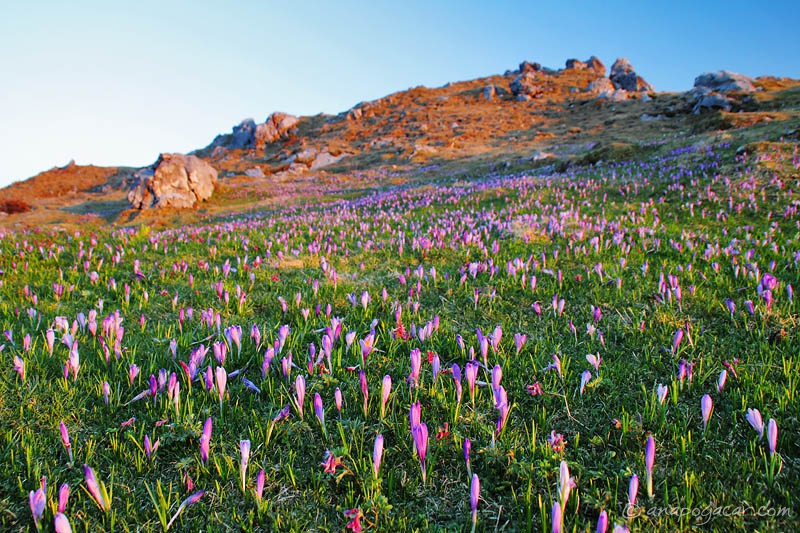 More photos
here
.
Oh, and Happy Easter! :)