The weather forecast looked promising last Monday so I picked up the phone and called
Jaka
to ask him to join me on a two-day hike in the Julian Alps the following day. It didn't take him long to agree. :)
Day 1
Having packed heavy rucksacks we set off at 4 a.m., parked the car at the 3rd hairpin bend on the Vrsic road and started walking towards the hut in the Krnica valley. It was still pretty dark, but we preferred walking without our headlamps on. The trail ascended slowly across some meadows and through the forest, and when it emerged onto a dry riverbed we started to take photos. The sky had just gotten bright enough to eliminate the need for a tripod.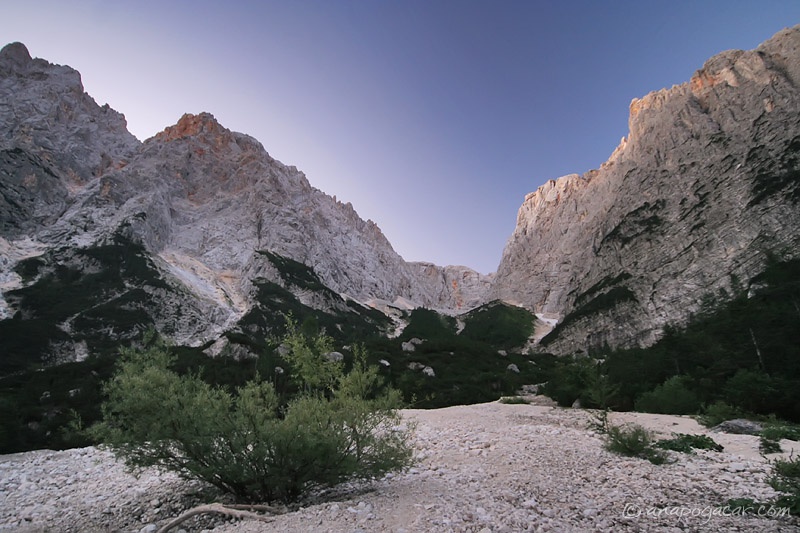 It took quite some time to get to the end of the valley. On the map, it's more than 3 kms as the crow flies. We stood in front of a rock face.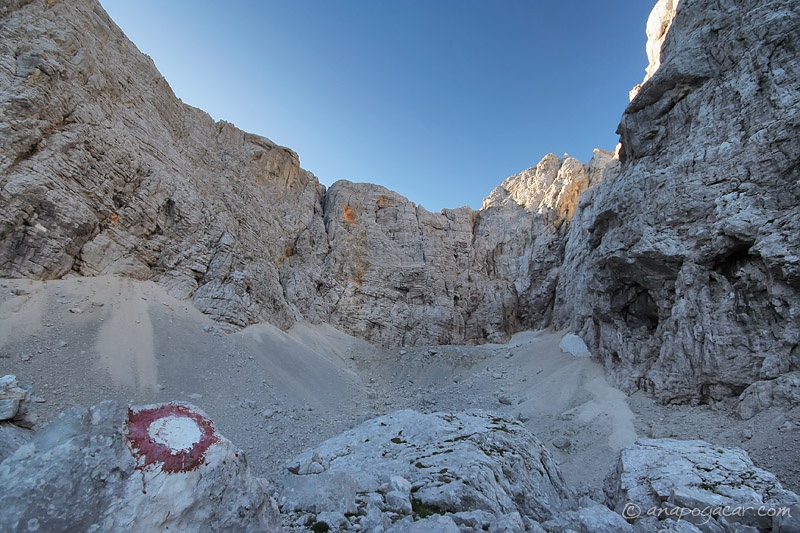 Surrounded by mountains.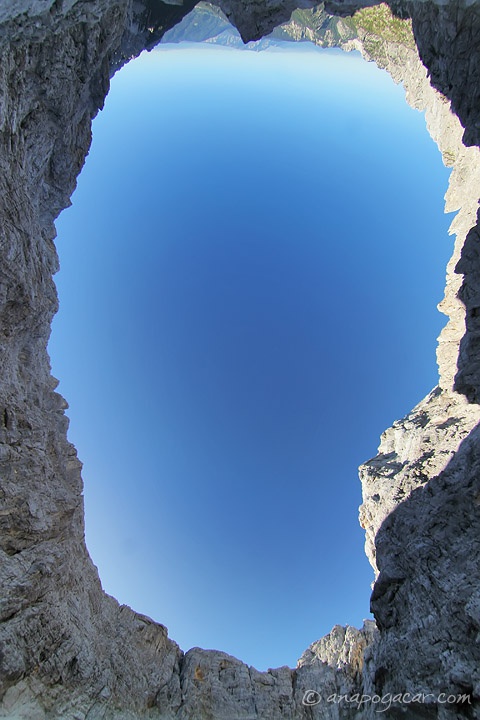 The Kriska stena face was easy climbing.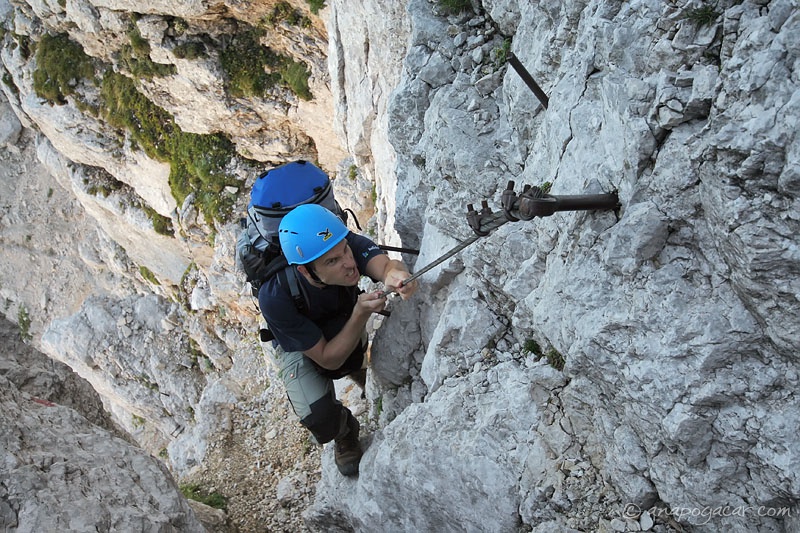 We had beautiful views of the valley behind us and the mountains around us, especially Mt. Razor.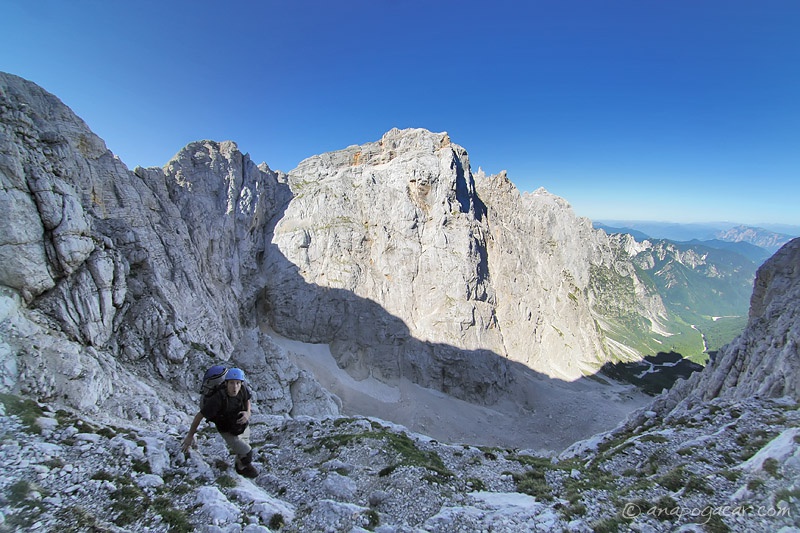 From the top of Kriska stena it was a quick hike to the top of Mt. Kriz (2410 m), which is a gorgeous lookout point. Triglav was so close I could almost touch it with my own hands. :)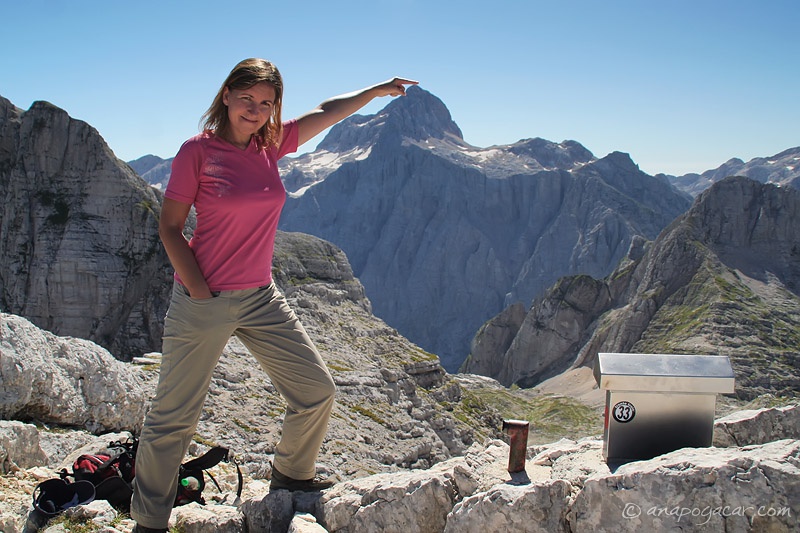 Kriski podi and the Pogacnik hut were right below us.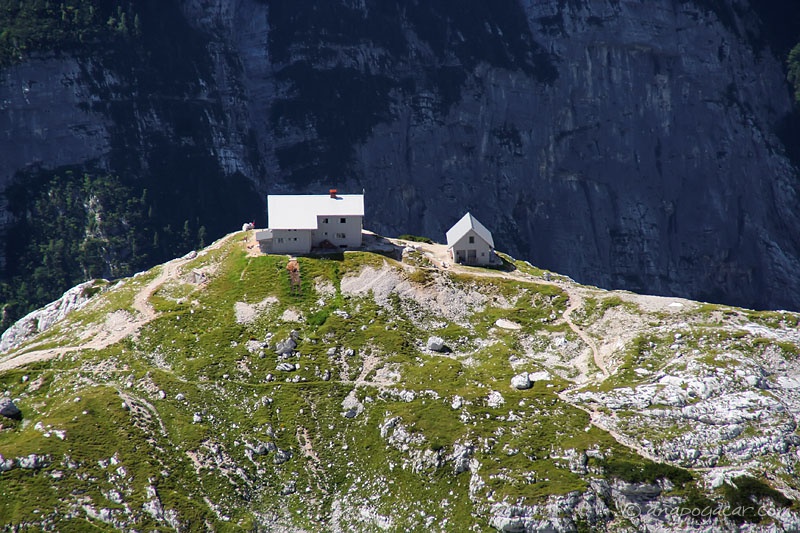 On the trail down to the hut we went past one of the three small lakes.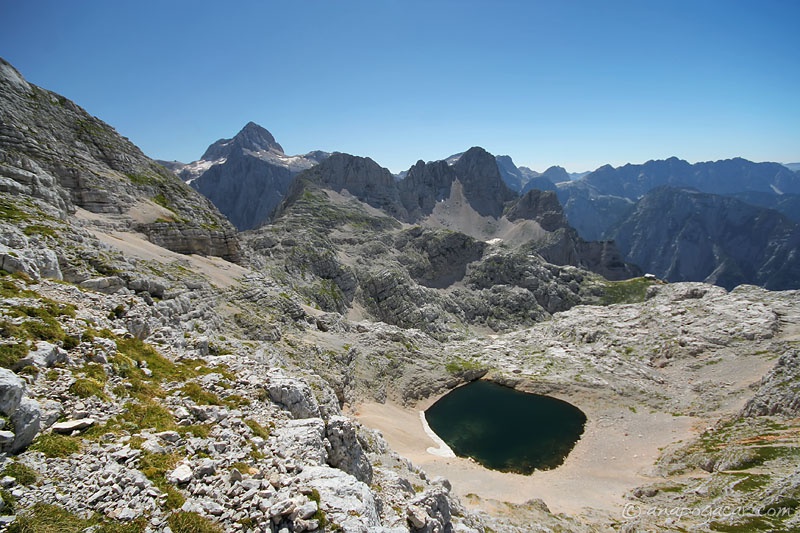 We had lunch and rested a bit in front of the hut, enjoying the views. When the sun was close to the horizon, we explored the nearby area. The hut has an impressive backdrop of Mt. Planja and Mt. Razor. Do you see a visitor in the bottom right corner?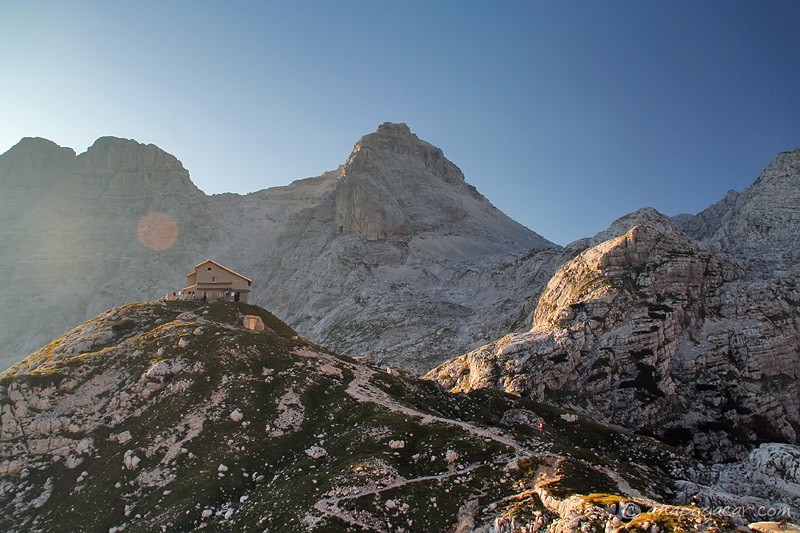 The cheeky ibex wasn't even afraid of me photographing it from a few meters. :)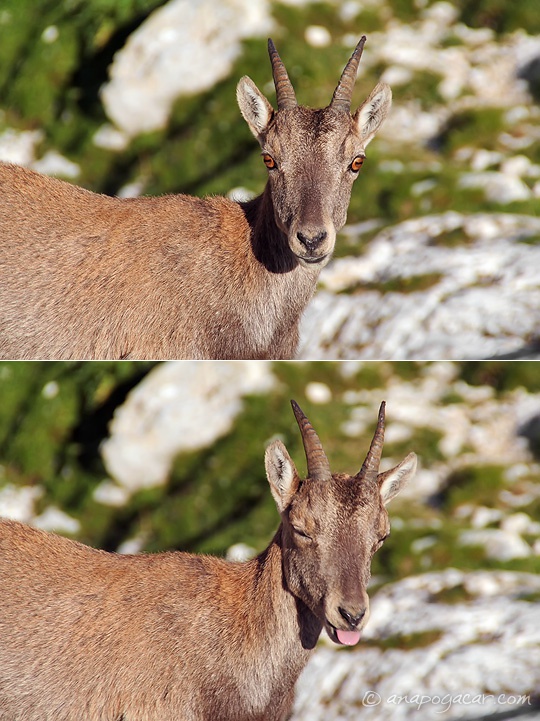 It wasn't as cheeky anymore when a big ibex showed up and chased it away.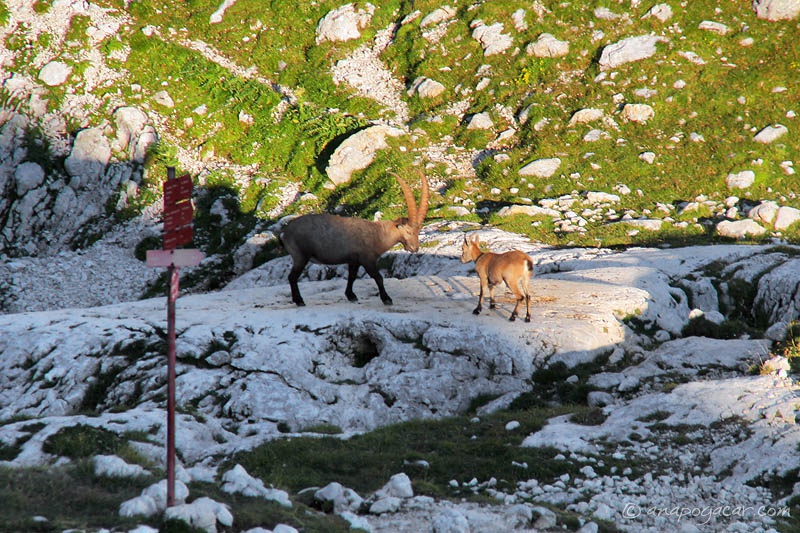 The light was becoming sweeter and sweeter.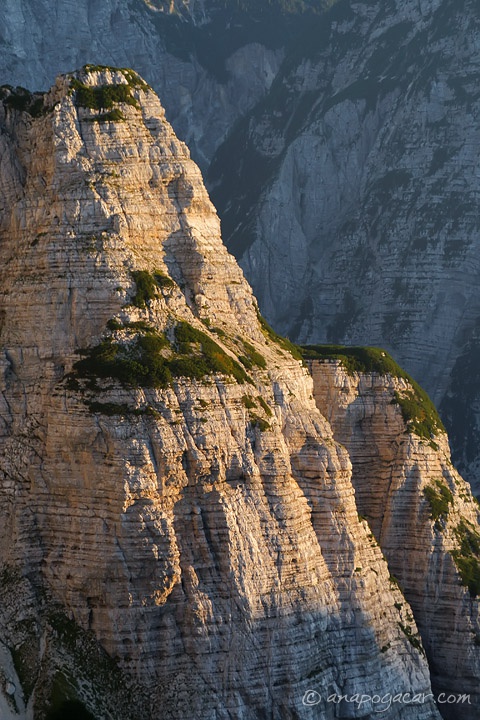 Mt. Bovski Gamsovec was on fire.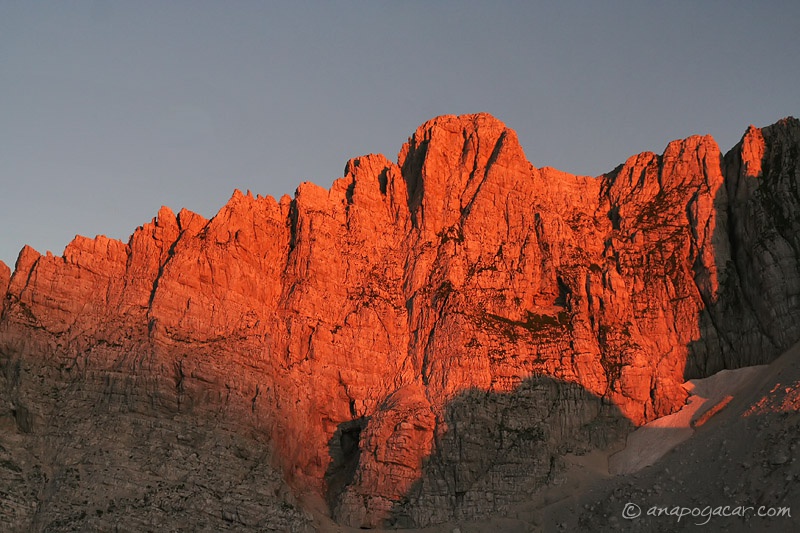 There were about 40 people at the hut, and everybody was watching this wonderful display nature was putting on for us.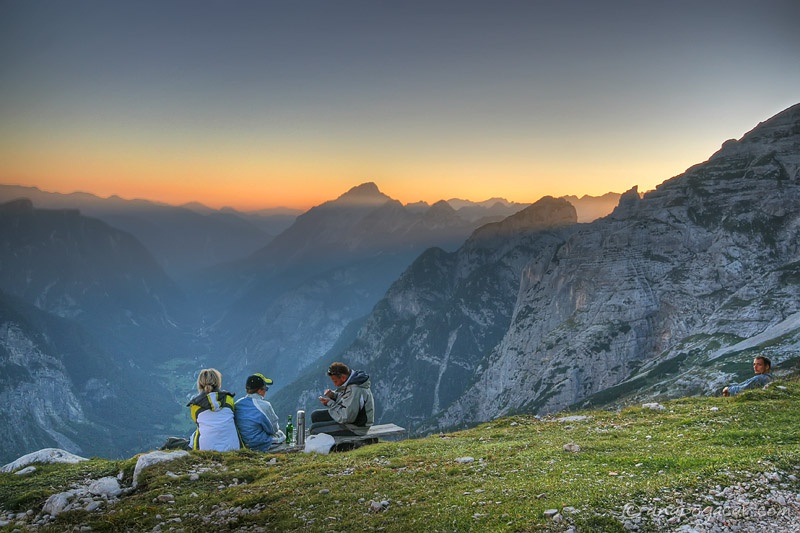 Orange layers.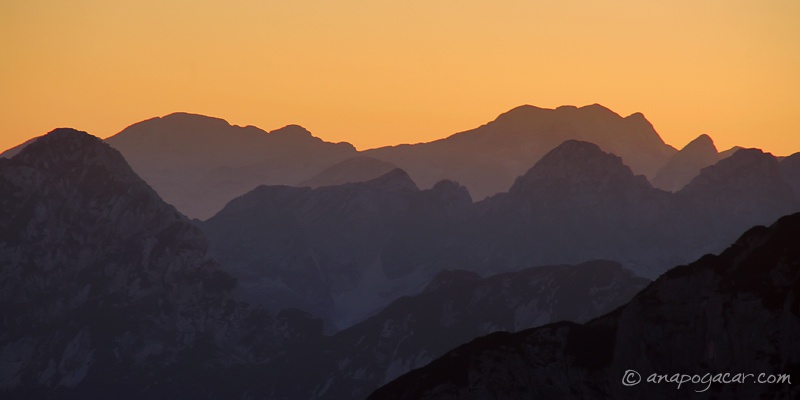 The Prehodavci hut and Mt. Zelnarica.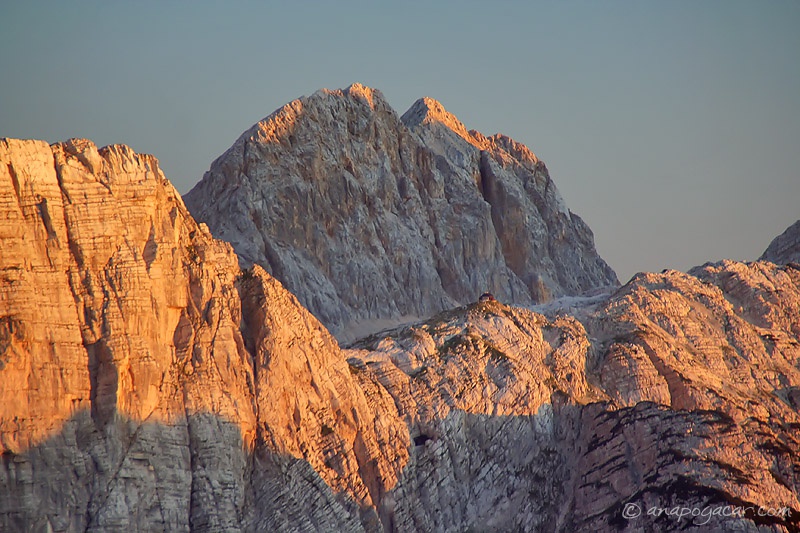 The Prehodavci hut and Mt. Zelnarica half an hour later.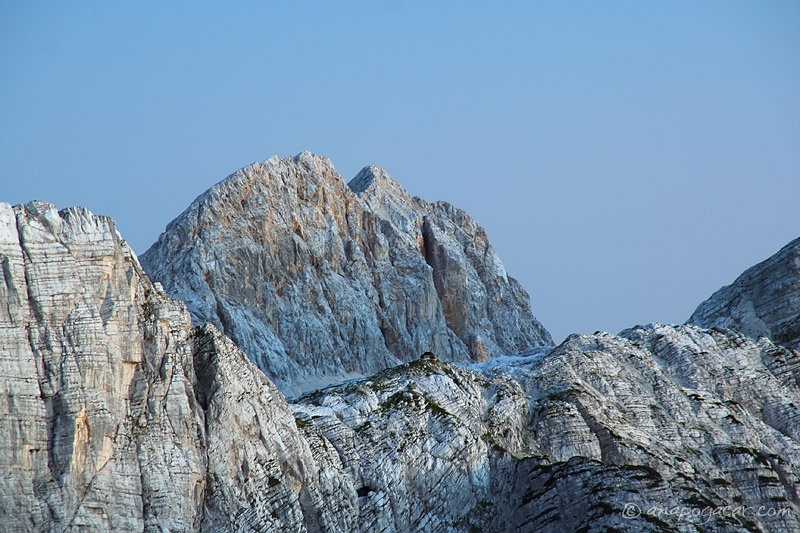 Lepo spicje range and Mt. Zadnjiski ozebnik in the foreground.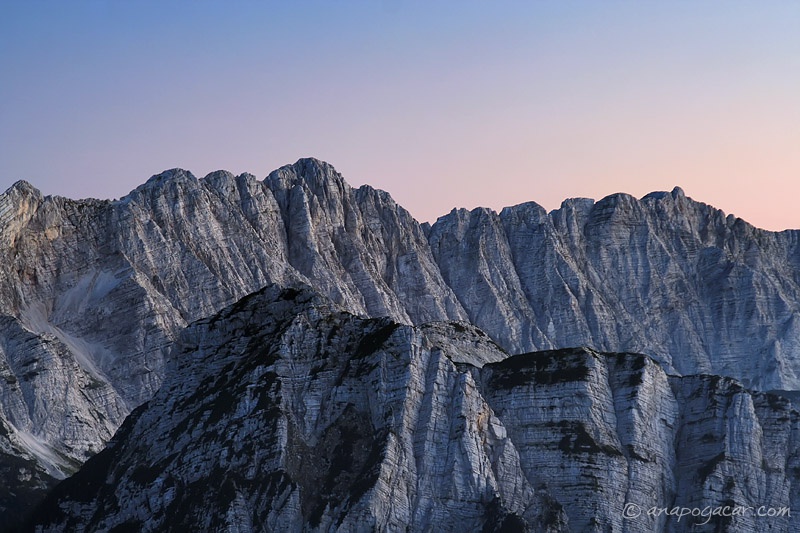 By now it was dark. This is a 15-second exposure. Lugging our tripods with us paid off, I hope. :)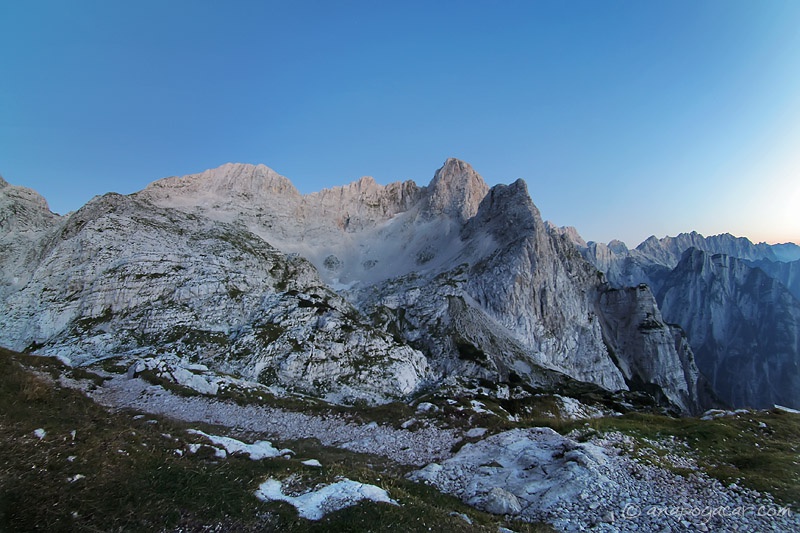 It was time to pack our gear and call it a night.