Last Saturday our photo club had a visit from about a dozen members of
Foto klub Koroška
. We decided to exhaust them so we dragged them up Velika planina. :))) Hehe, they didn't mind at all, or at least they didn't show it! We had a blast walking around, taking pictures, exchanging equipment and tips how to use it, and we all agreed to repeat such a get-together.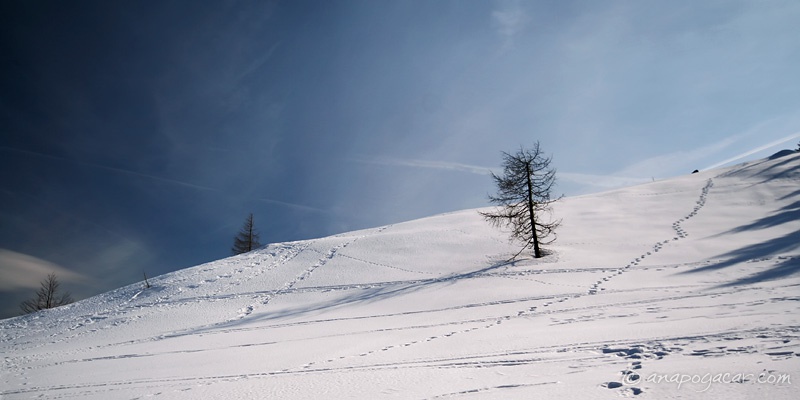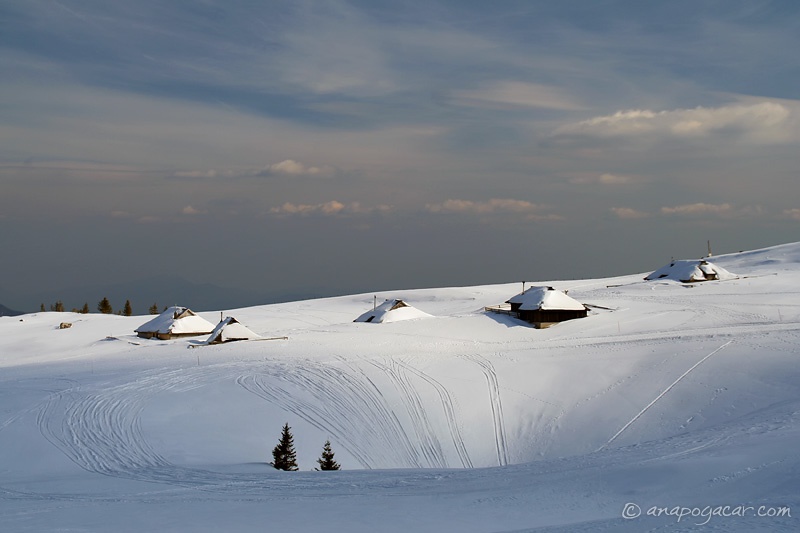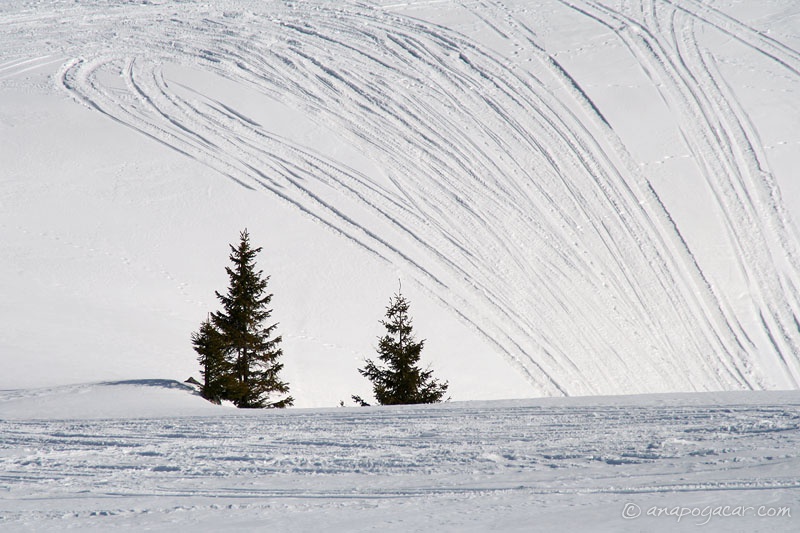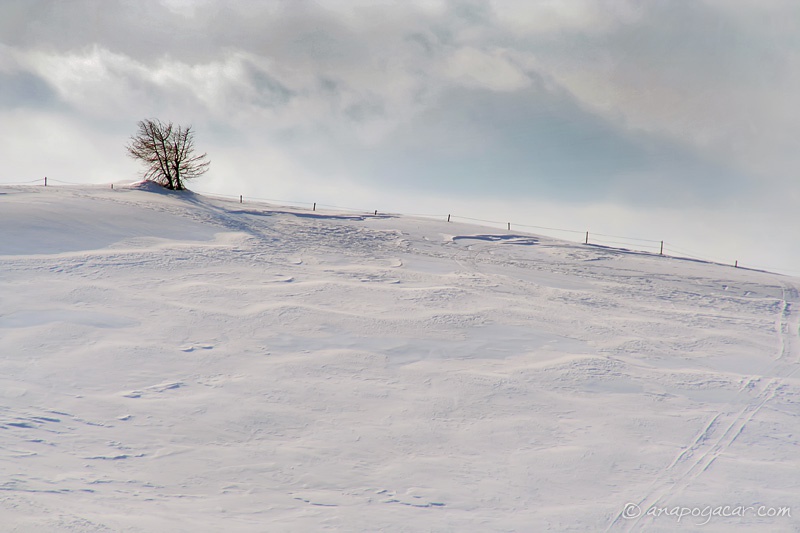 David had a fun, home-made lens similar to a tilt and shift lens ...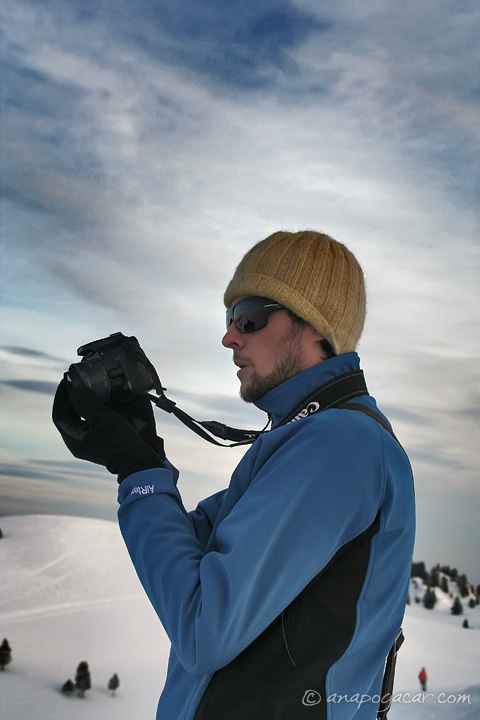 ... which I immediately tested and got this: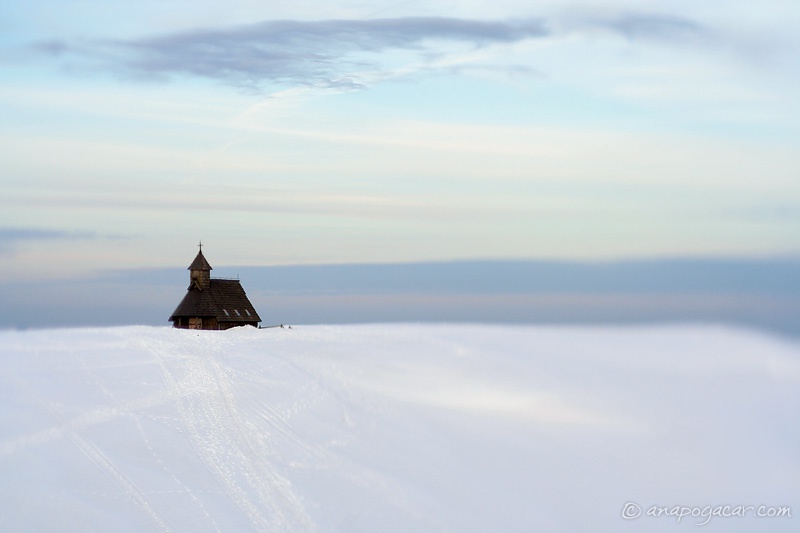 The sun was about to set ...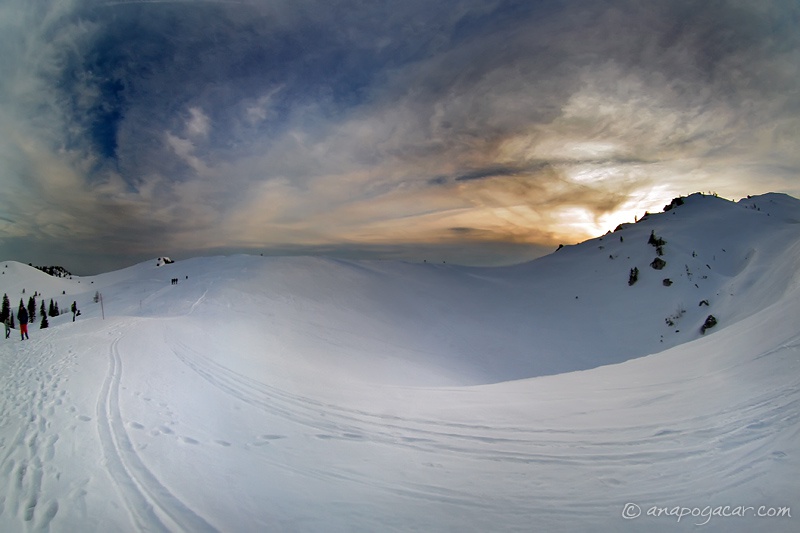 ... but we marched on to capture more of the beautiful scenery.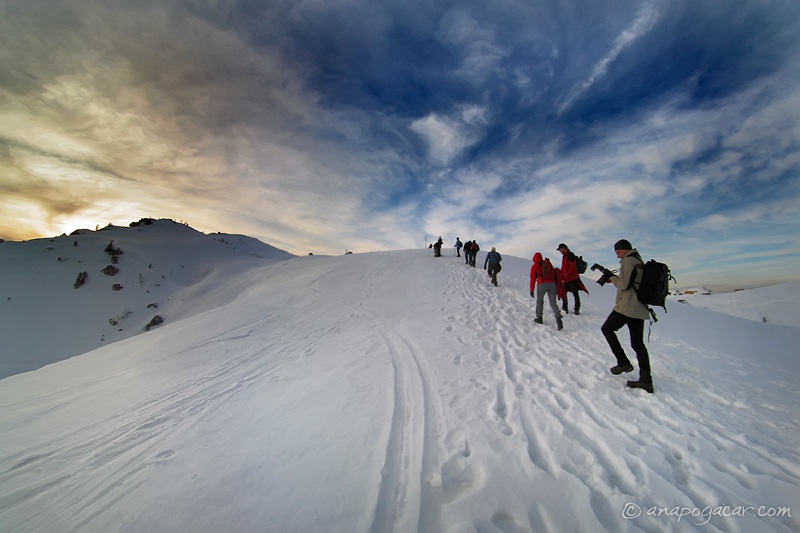 The merry group. :)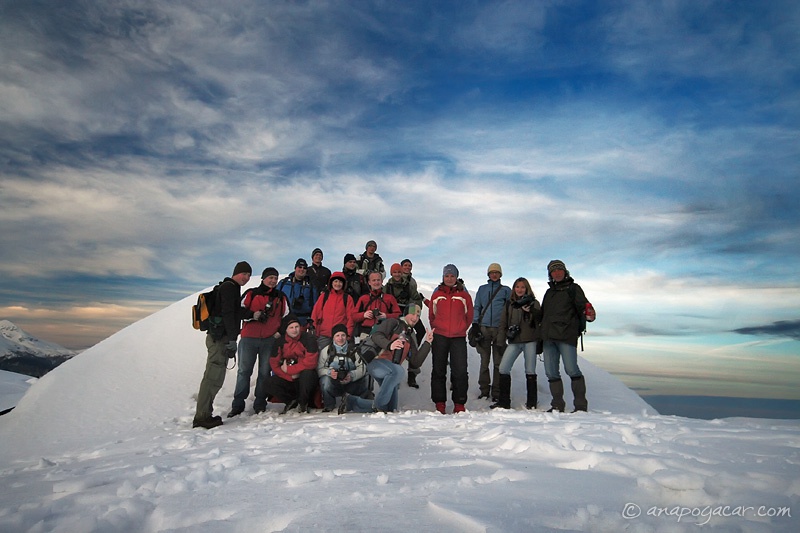 Some of us were really, really thirsty. ;)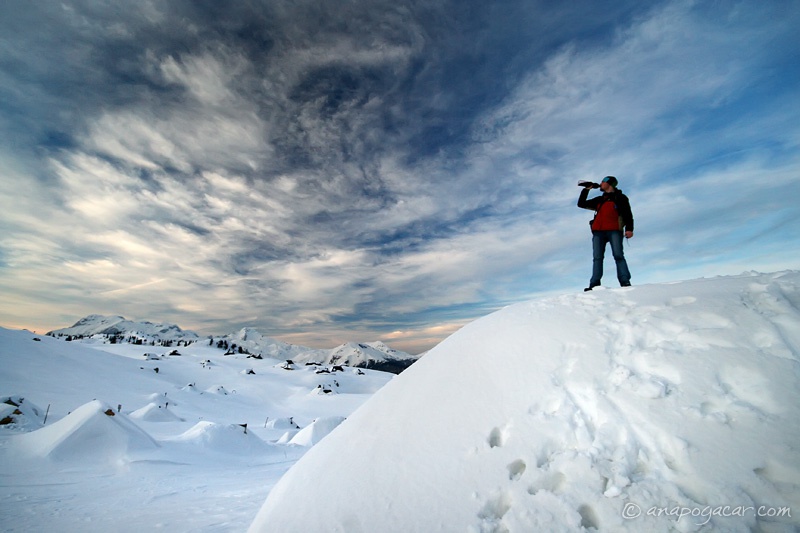 The pinkish light was followed by darkness and cold, so we slowly headed back.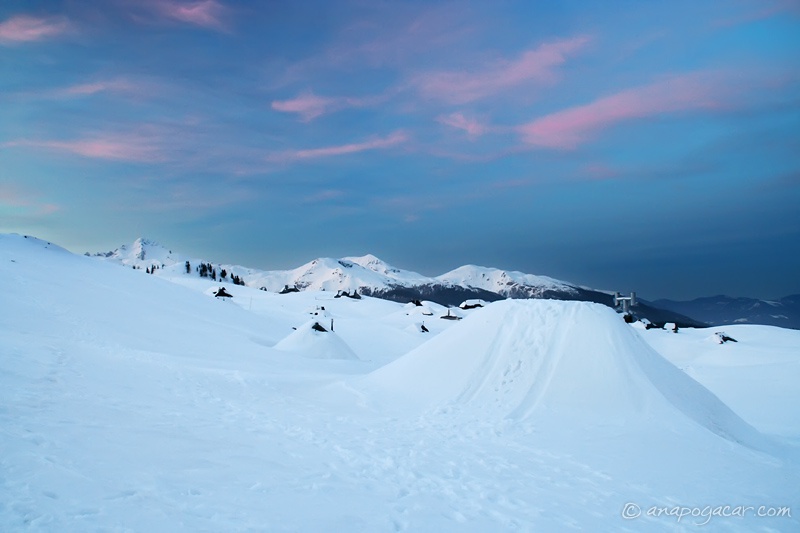 What is he doing??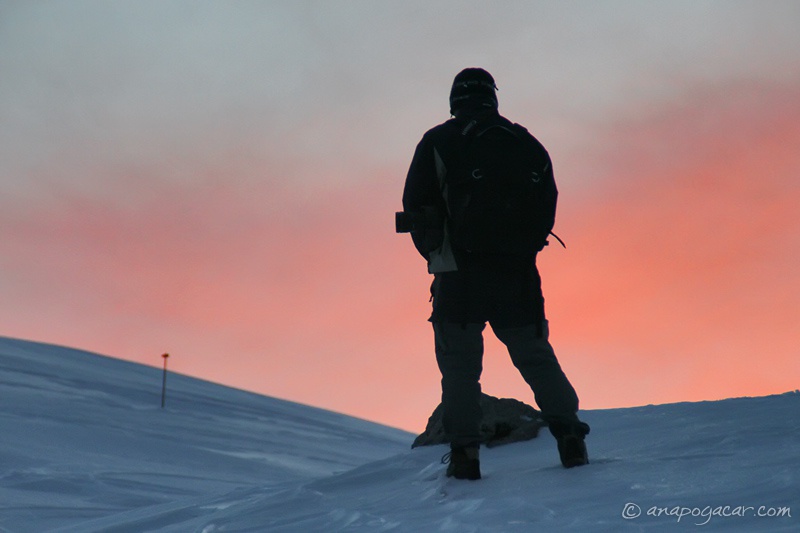 Snow-capped cottages.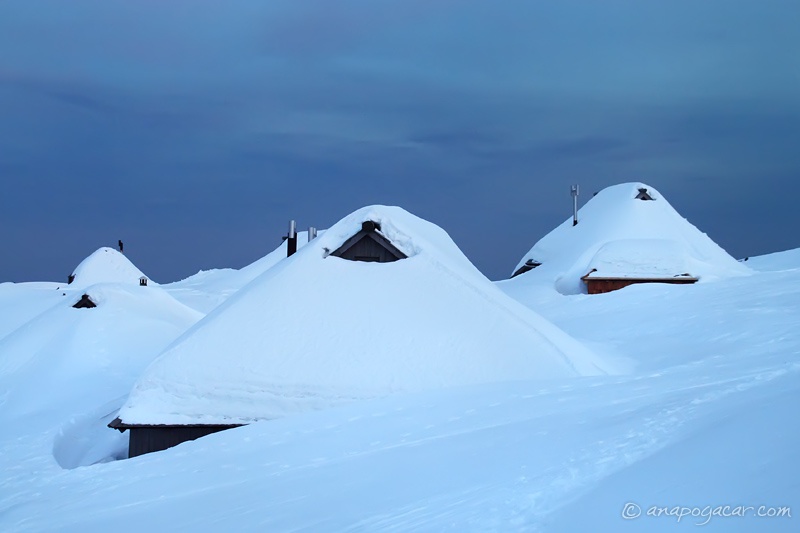 Last look towards the Kamnik Alps and the chapel ...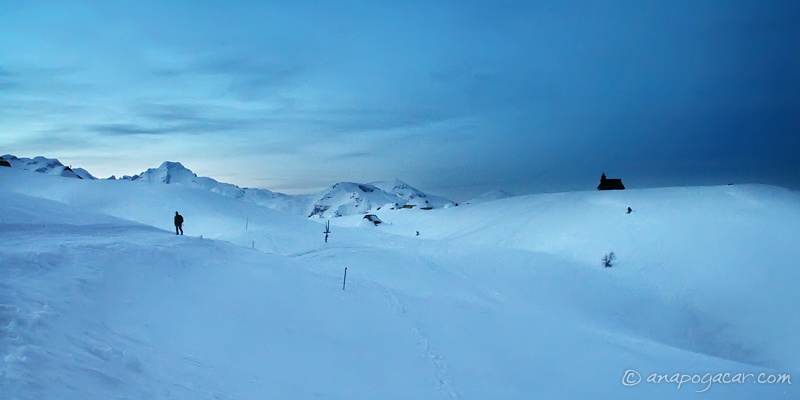 ... and time to put on headlamps for the descent back to the valley.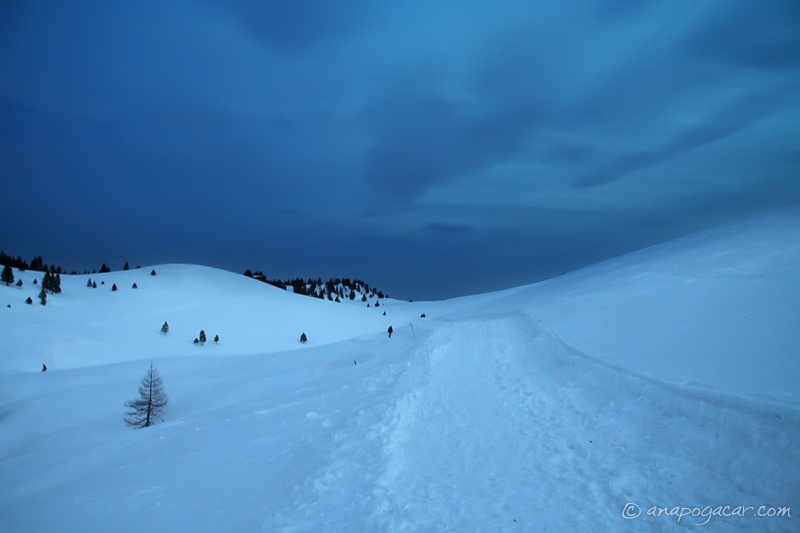 It was fun! More photos can be seen here:
FK Koroška
,
Matjaž
,
Borut
,
Matej
,
Jože
,
Jaka
,
Klemen
, and a few more of
mine
.