Day 2
After a beautiful day of
hiking to Kriski podi
Jaka
woke up with a painful knee. Luckily we chose a route that could be modified in case of emergency. Just as the day was beginning to break we started our ascent to the Planja saddle. First the trail went down a bit and looking back we observed the hut waking up into the violet dawn light.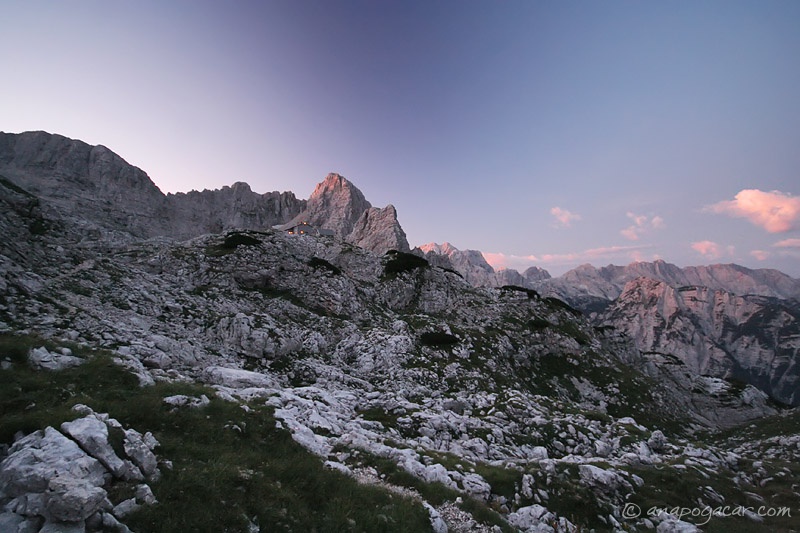 The scree can be a pain: one step up and two steps back down. :(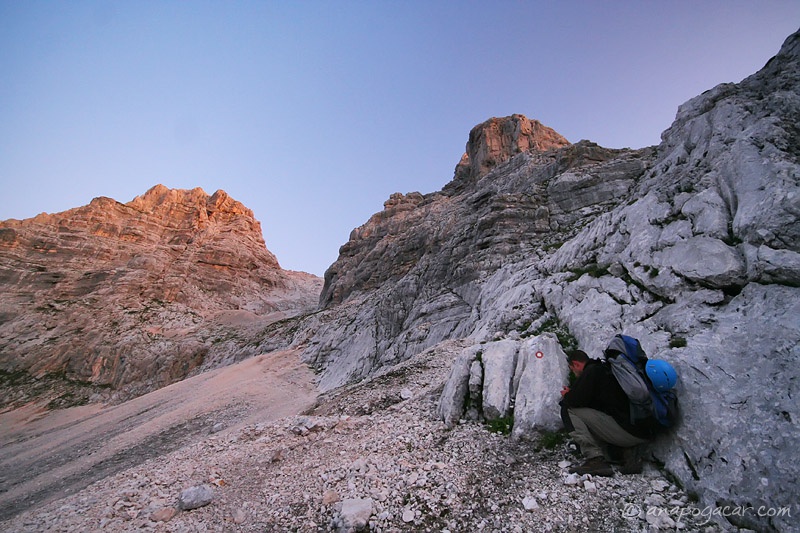 An ibex surprised us but it didn't seem to be surprised by us in the least. It just lay there chewing on some grass.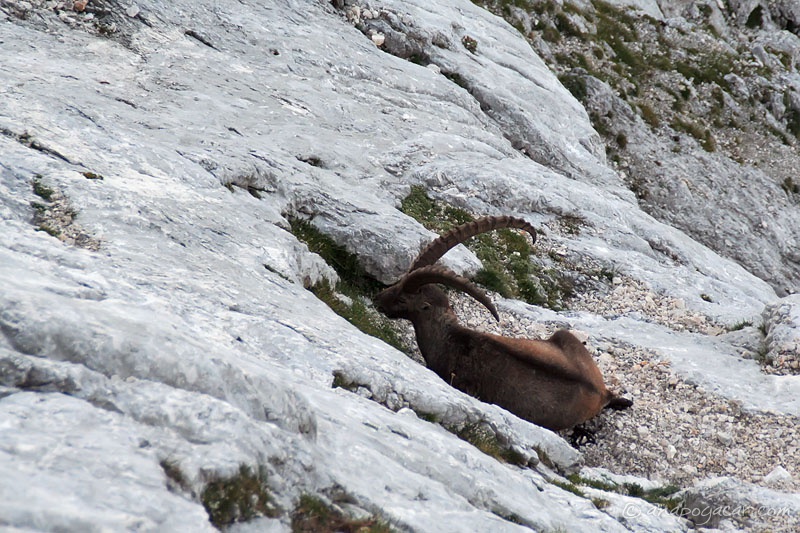 The trail to the Planja saddle involved a little bit of climbing.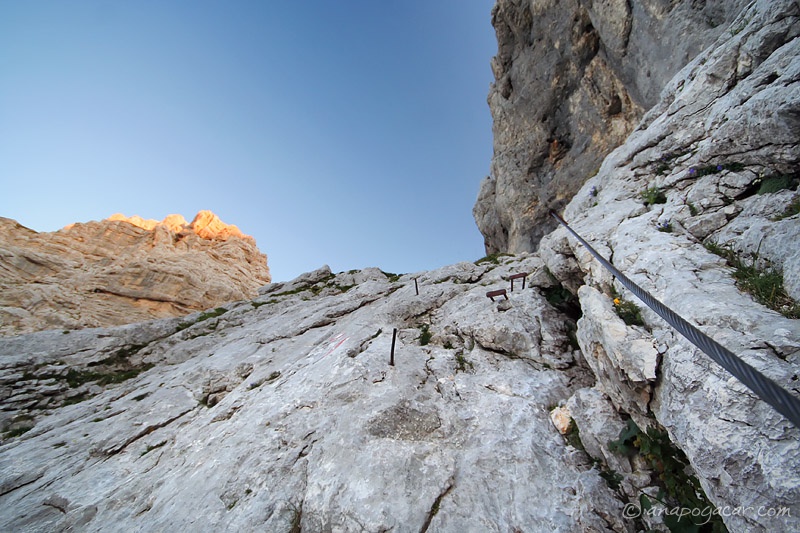 Soon Triglav appeared from behind Mt. Bovski Gamsovec.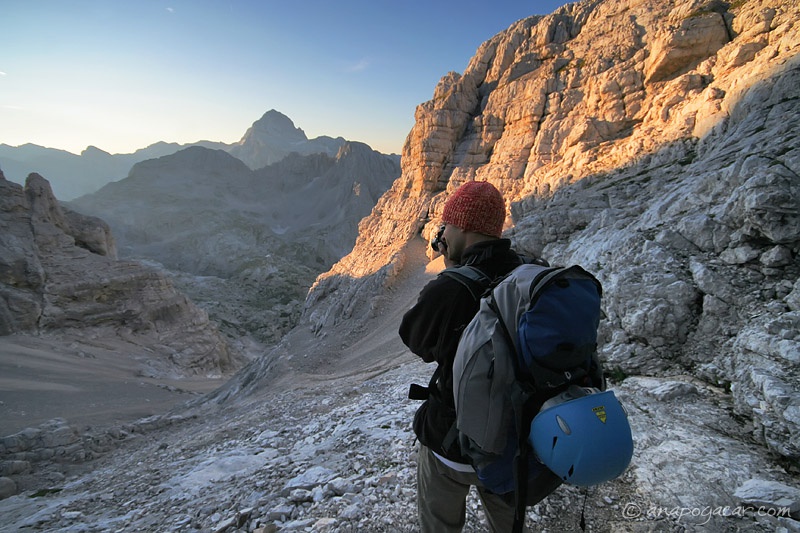 Looking back to the trail behind us.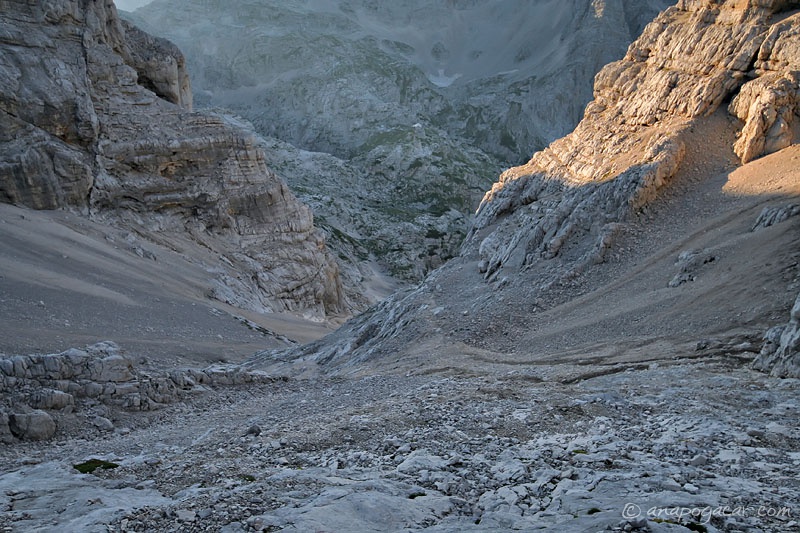 Triglav in all its glory. Kredarica hut to the left.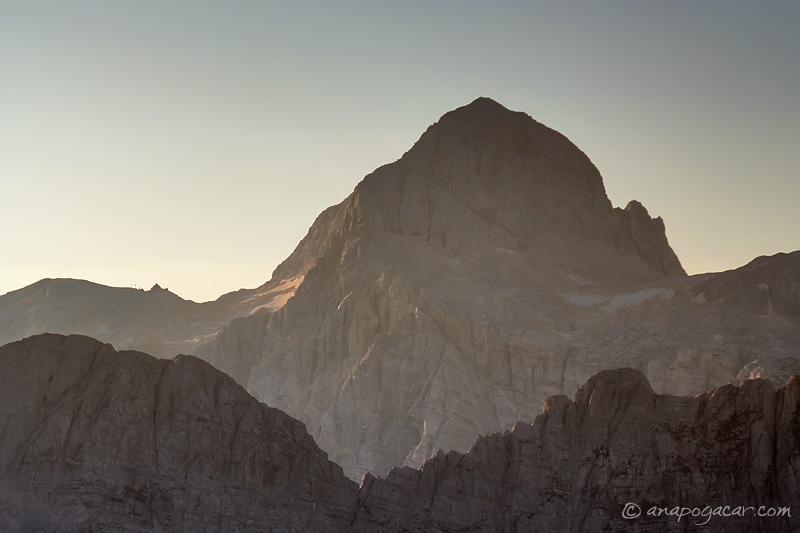 We had a short break at the saddle to take in all the gorgeous views, but we didn't stay long because the wind was so cold my fingers almost froze. The first sun rays peeked from behind Mt. Razor.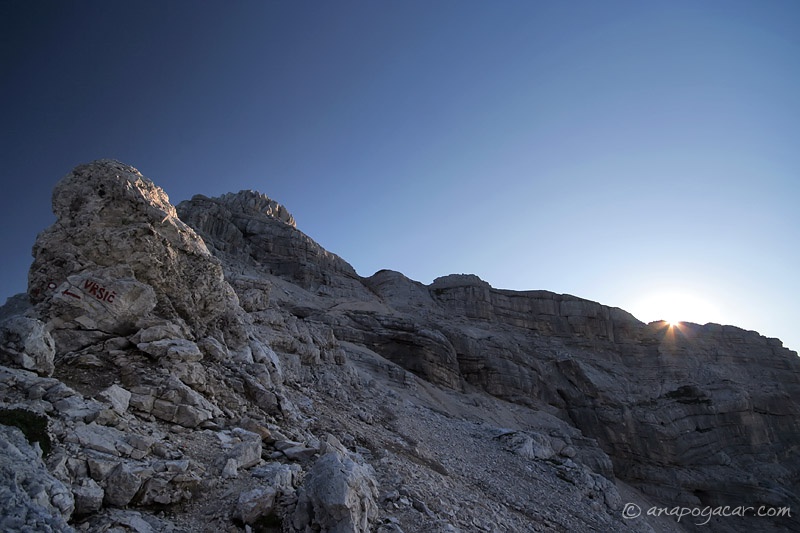 The panorama on the other side of the saddle was just as magnificent. From left to right: Jalovec, Mangart, Prisojnik.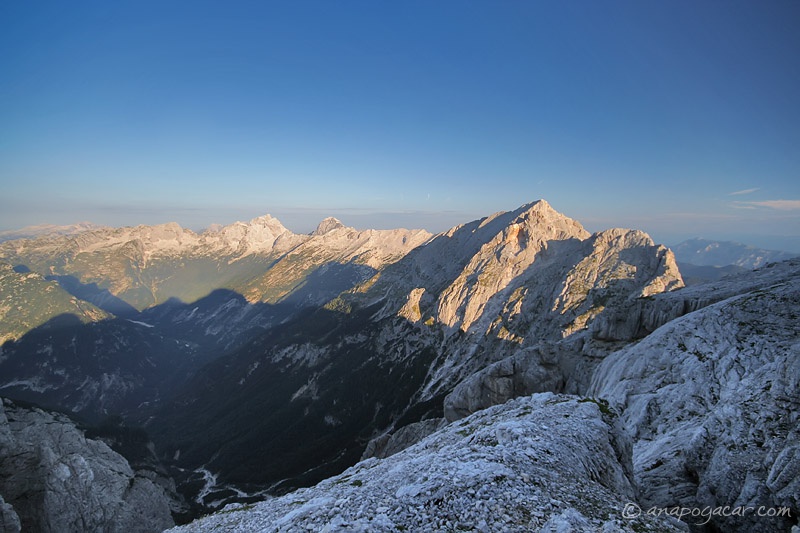 Descending from the saddle there was some more climbing.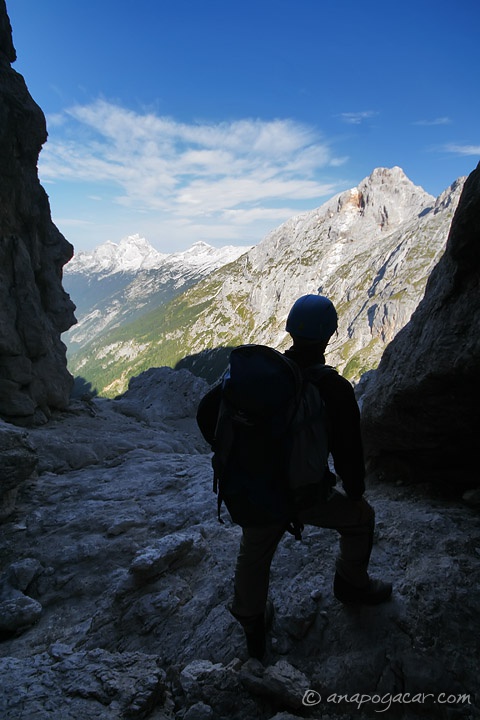 Jaka finally caved in and bandaged his knee. Finally! :p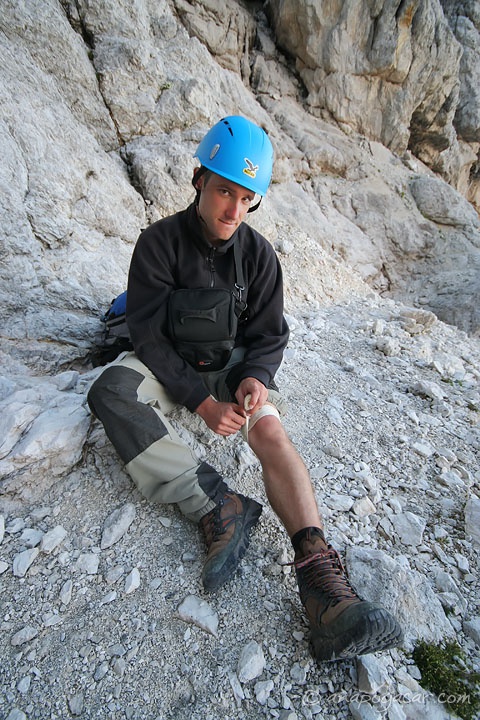 Climbing. Down. :)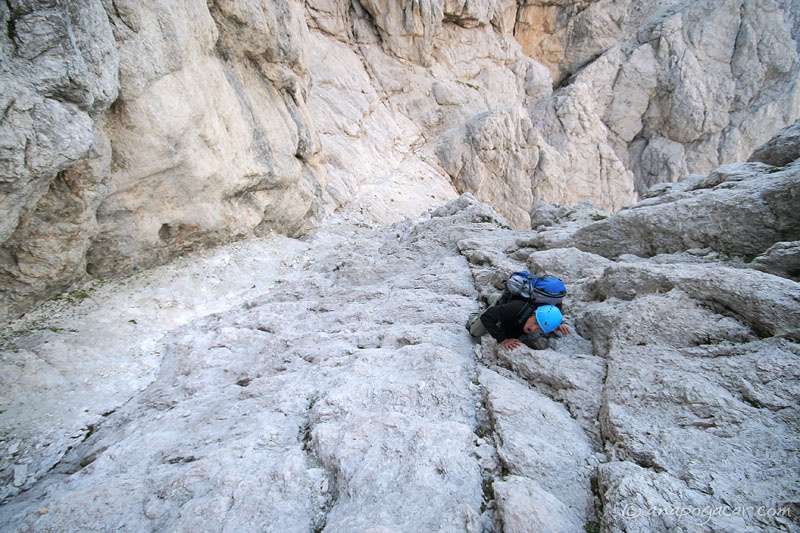 The ominous Razor rock face from below. We had breakfast here.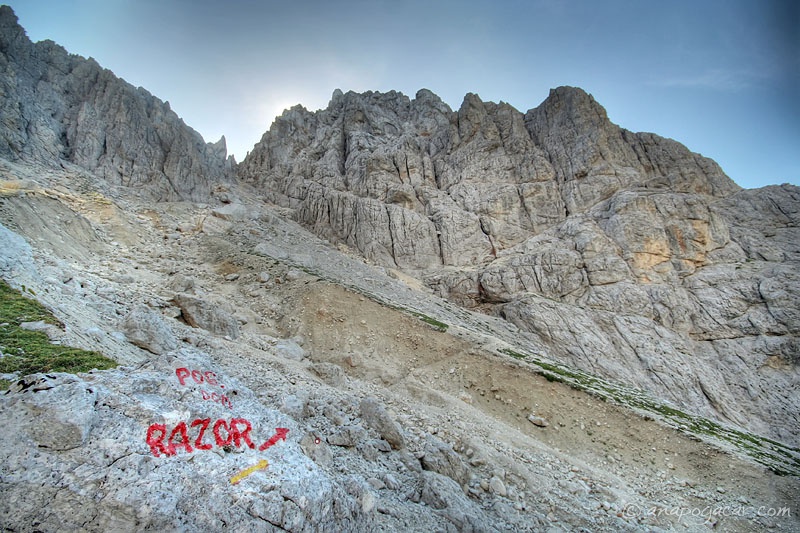 Instead of climbing Prisojnik summit we had to change the original plan. The injury dictated taking the shorted and easier route around Prisojnik to the Vrsic pass.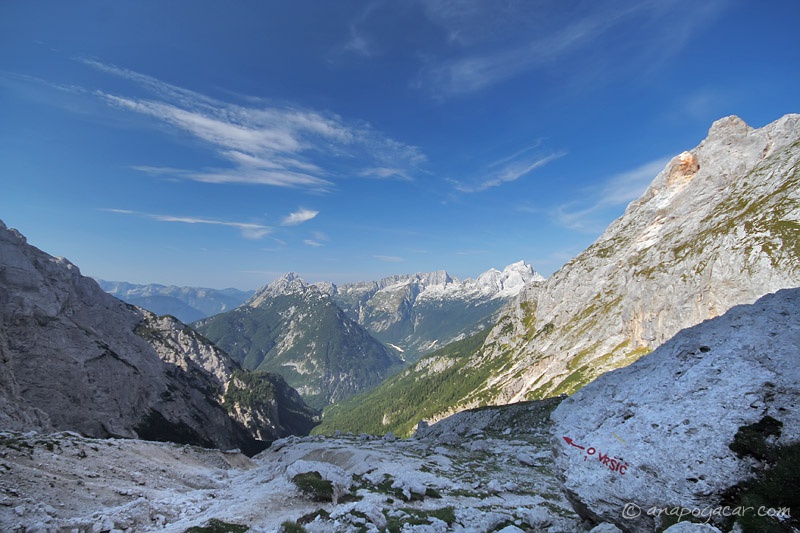 This trail was also beautiful with great views, and by that time it was also scorching hot!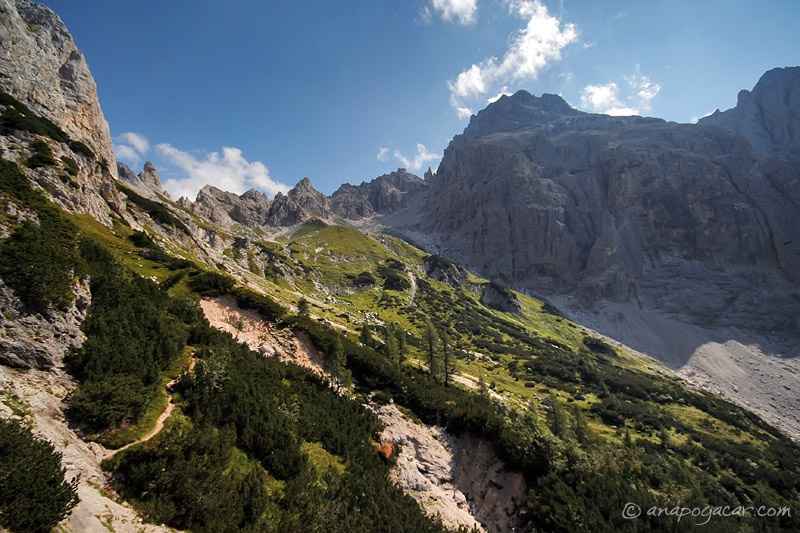 In the forest, it was hot AND humid.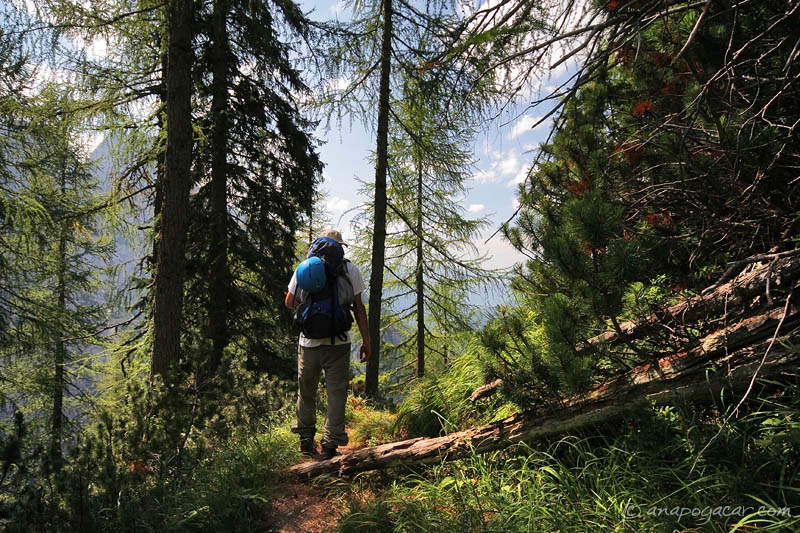 It didn't take long before the clouds started to envelope the peaks, including Mt. Razor.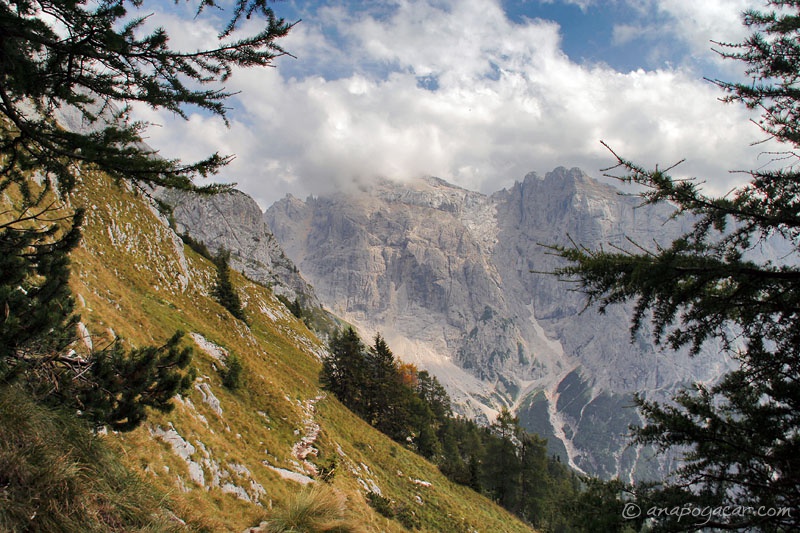 The rock face with the trail we had taken when descending from Razor.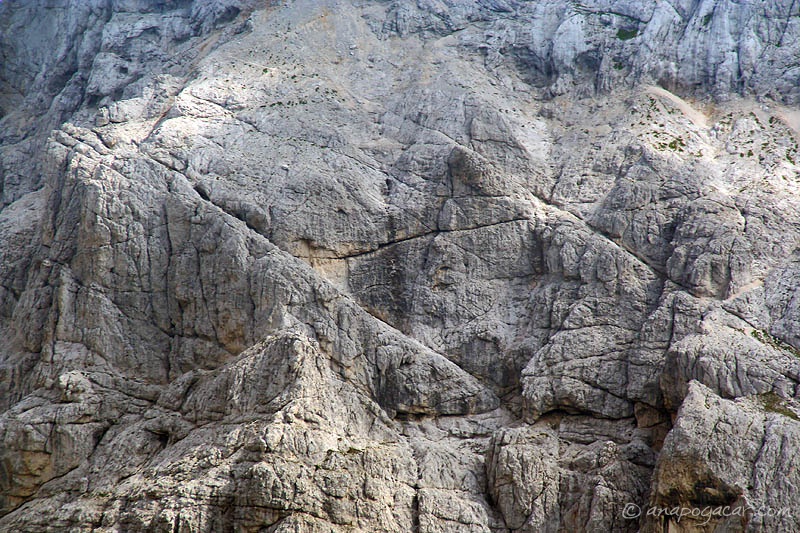 A chunk of Mt. Prisojnik crashed down a couple of years ago.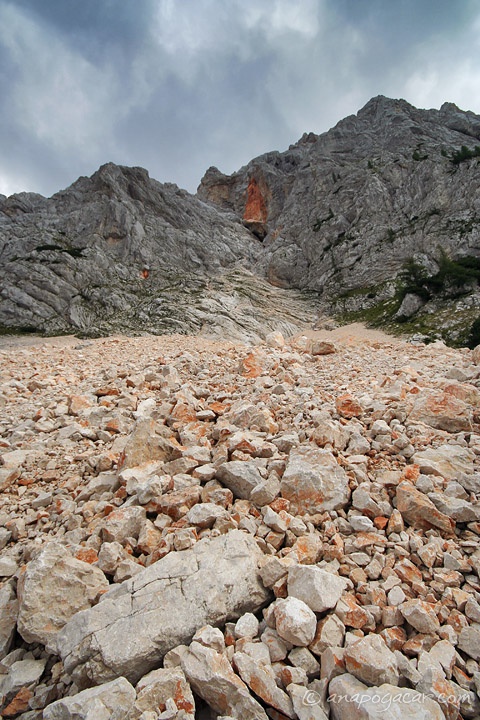 A perfect conclusion of any hike: jota and beer! :)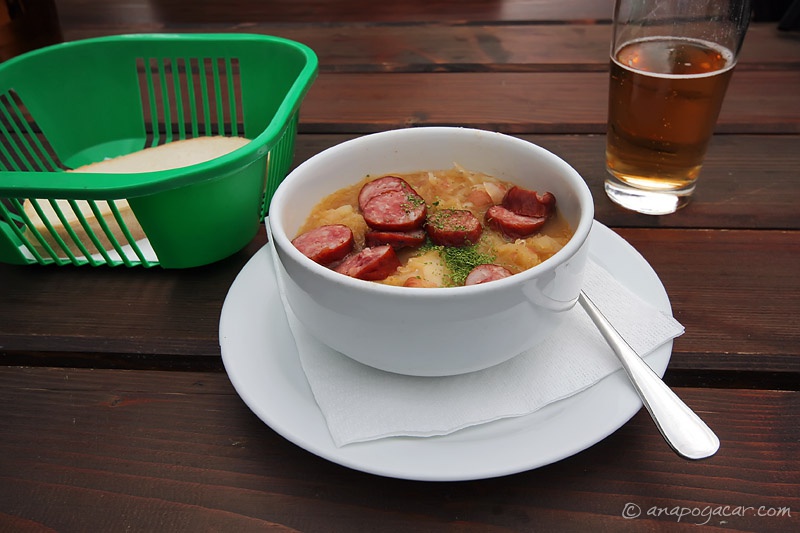 In the end we were both very happy we had made it to Vrsic. Knee injury can be dangerous when you're in the middle of the mountains with hours of strenuous hiking or even climbing to the nearest road or town. Prisojnik isn't going anywhere and I'm sure we'll have another crack at it soon. ;)
More photos
here
.