It was one of those days when the weather was impossible to predict, especially the fog. Heading to Pokljuka around noon, we first wanted to climb Mt. Viševnik, but seeing there would probably be no views from the top we opted for skiing on the nearby course. There are only two short ski lifts, but as the queues weren't long, it was actually possible to get some good exercise. The fog kept rolling in and out, luckily it only reached tree tops, and for a few fleeting moments we saw the sun, too.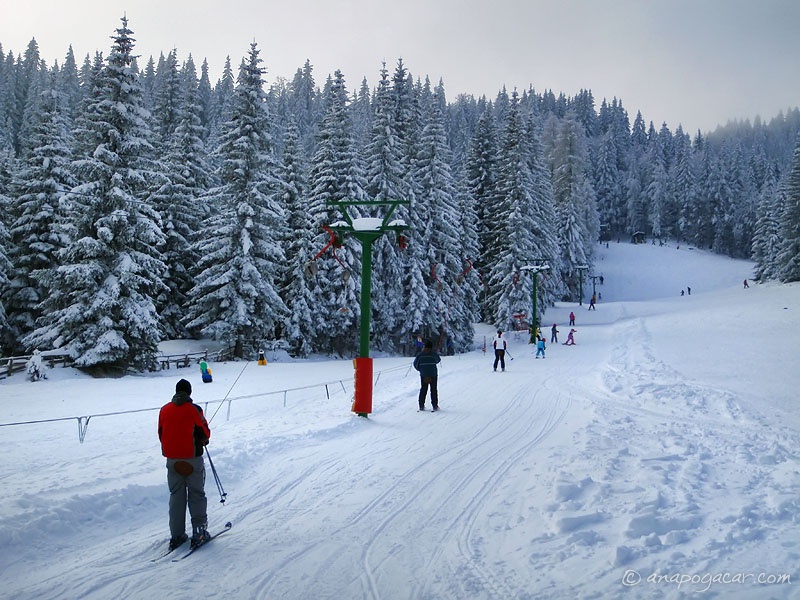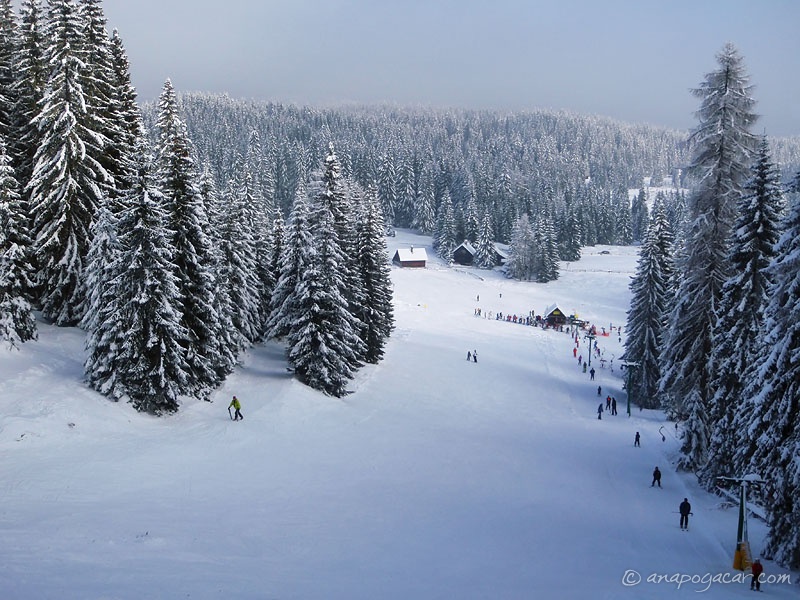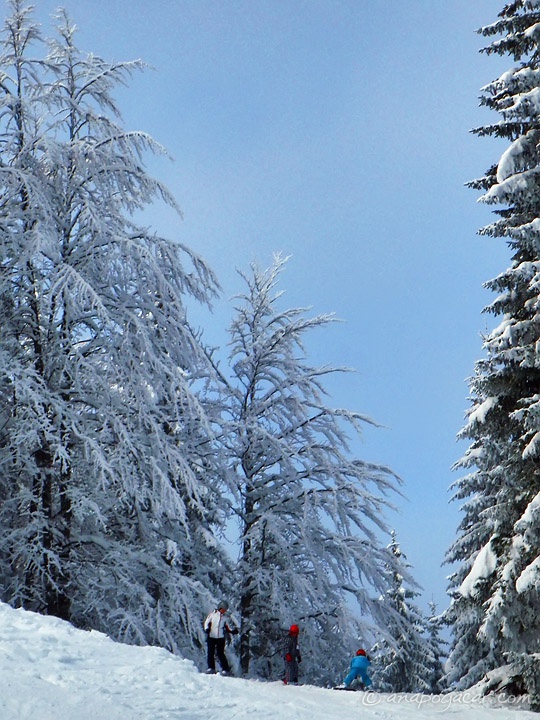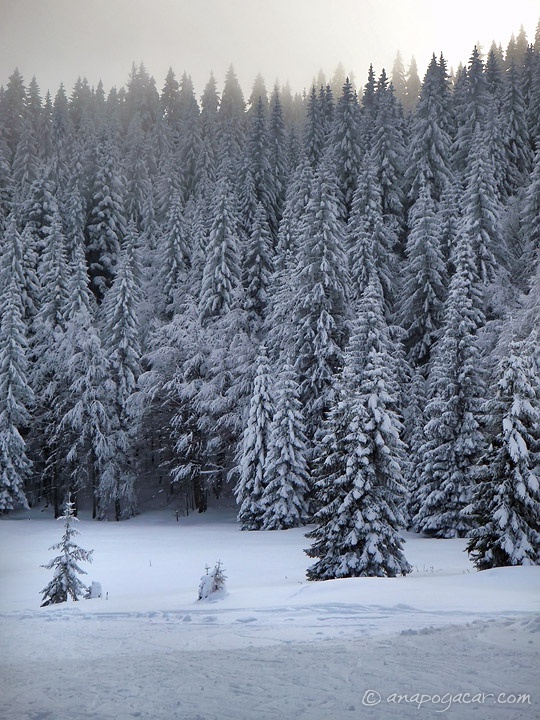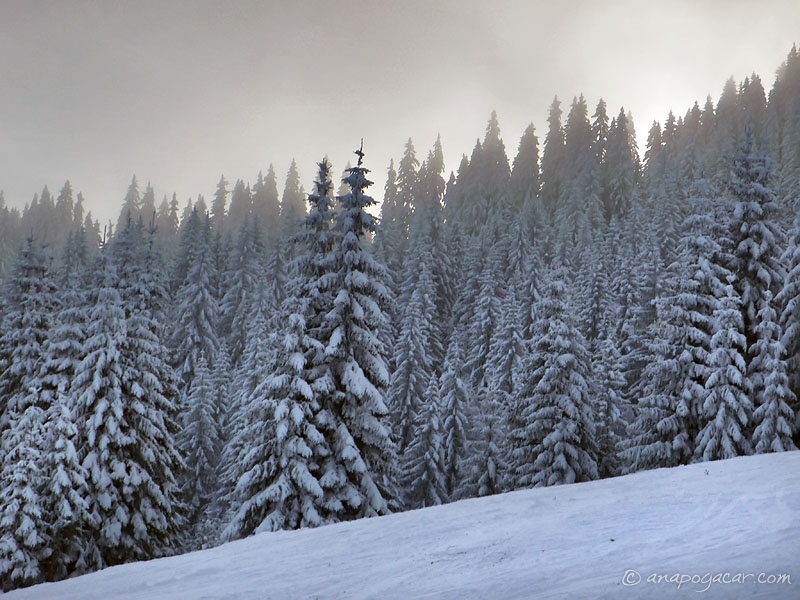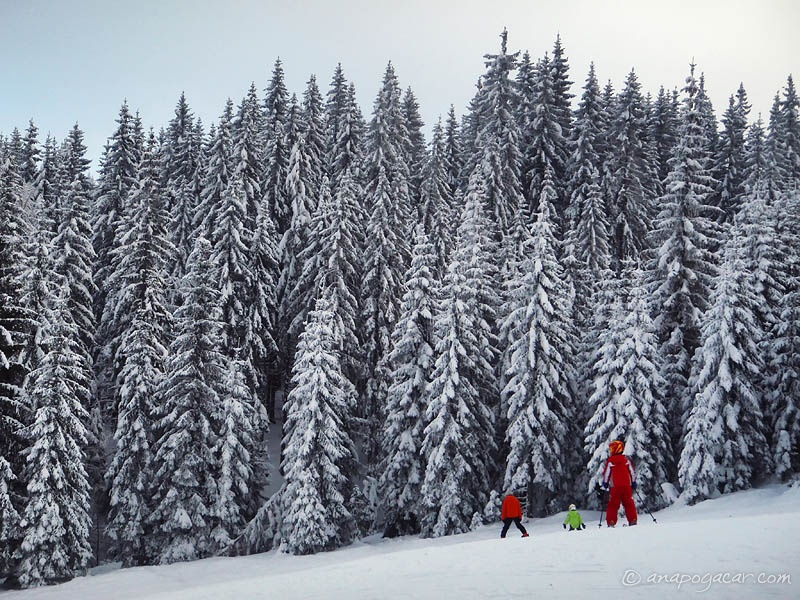 After skiing we drove around Pokljuka for a while.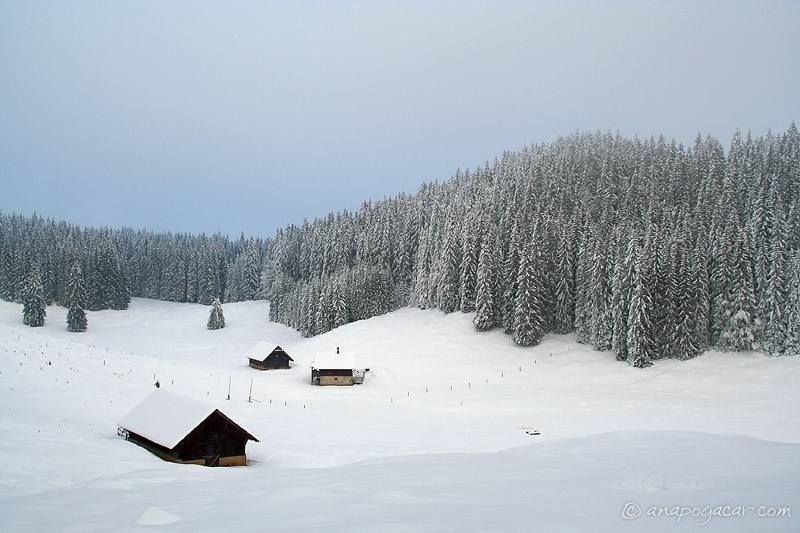 Planina Javornik was fighting the fog.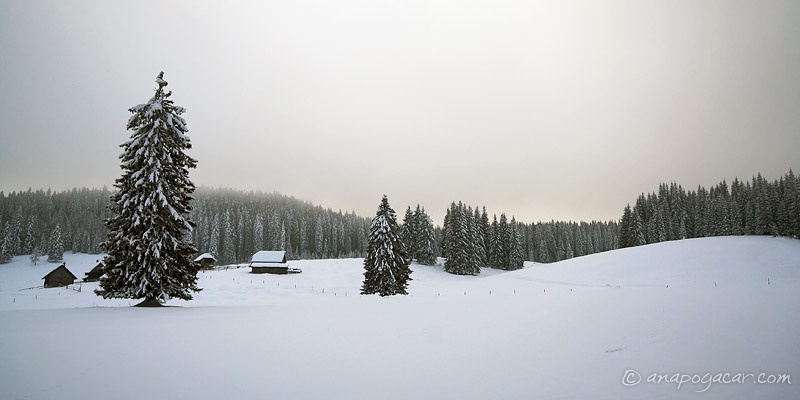 The road was snowy but quite passable.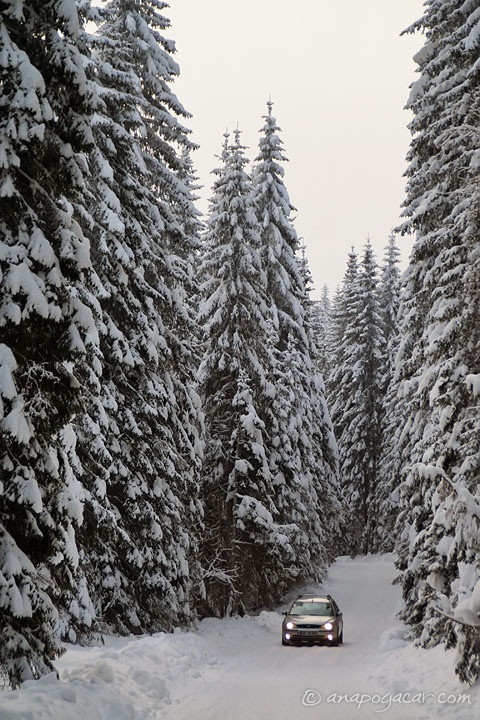 One of the cabins on Pokljuka.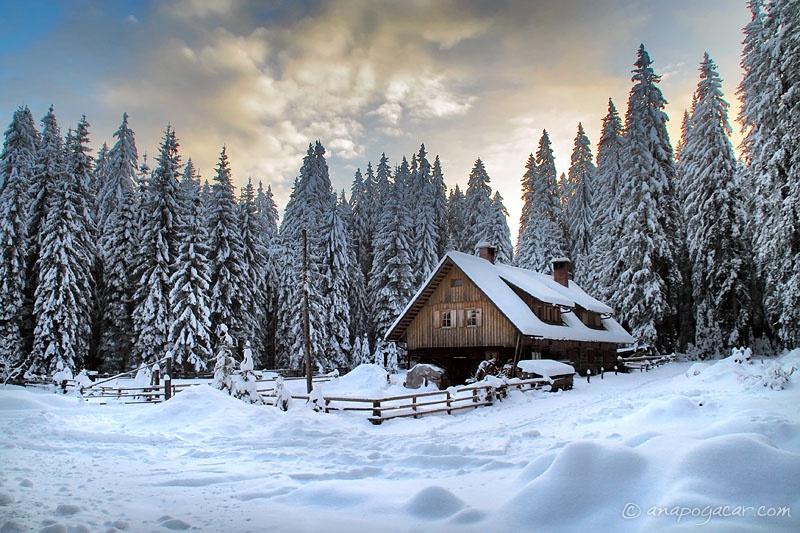 A cabin in an enchanted forest? ;)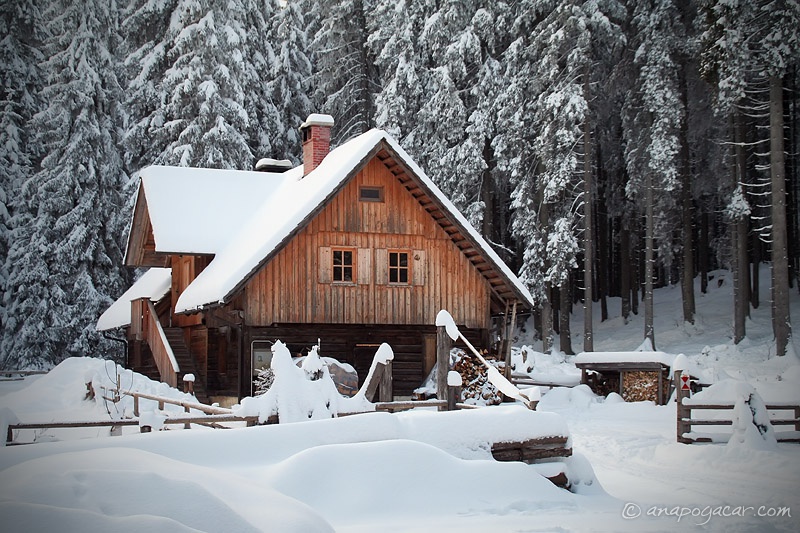 The sweet light just before sunset on the hills around Šijec peat bog.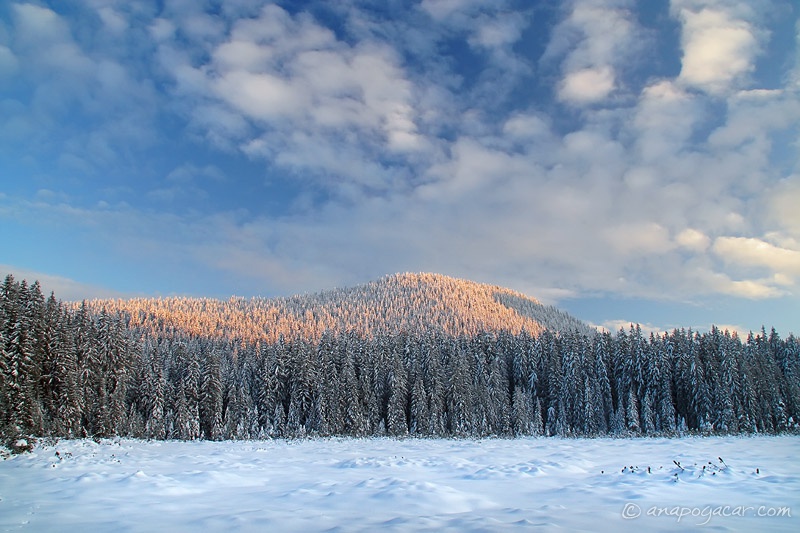 Sunlit tree tops.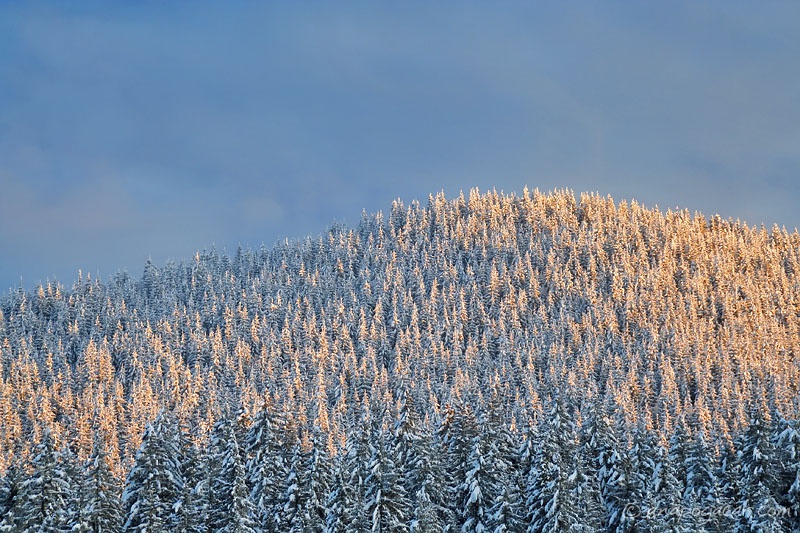 A snowman was guarding the peat bog.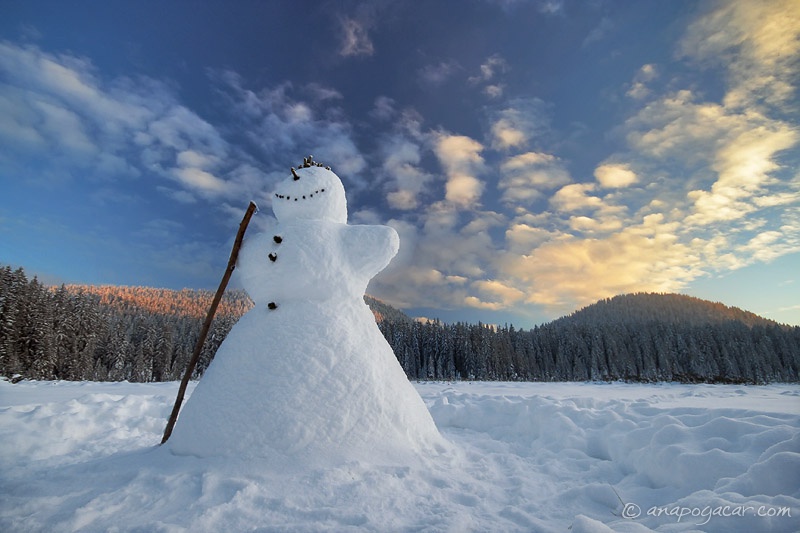 The sun set and the clouds turned orange.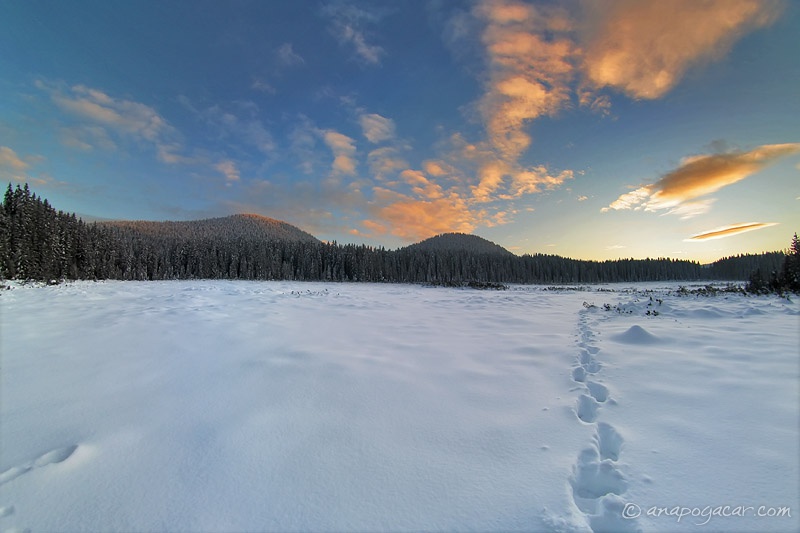 One more look across the snowy marshes and off we went.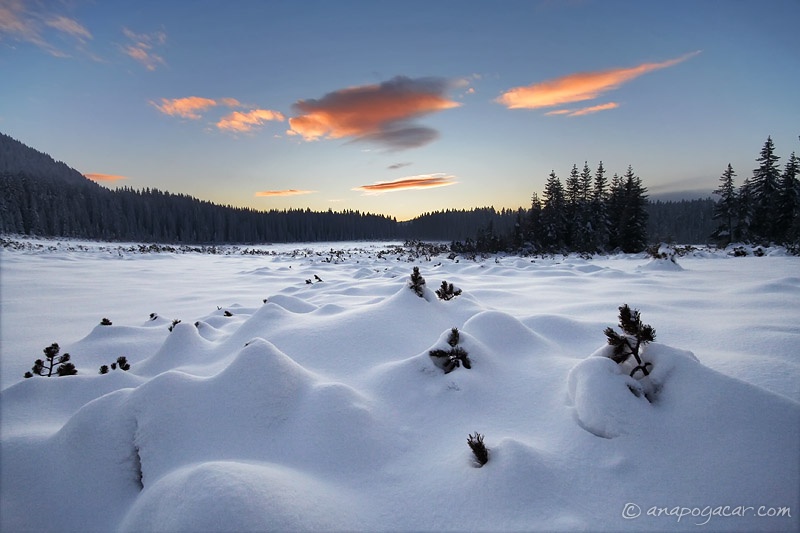 Driving home we stopped at Gorjuše to take the last few photos for the day.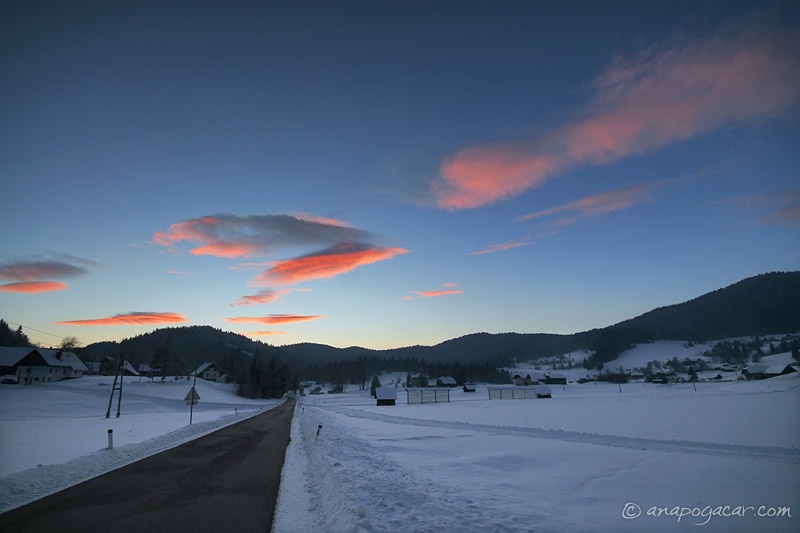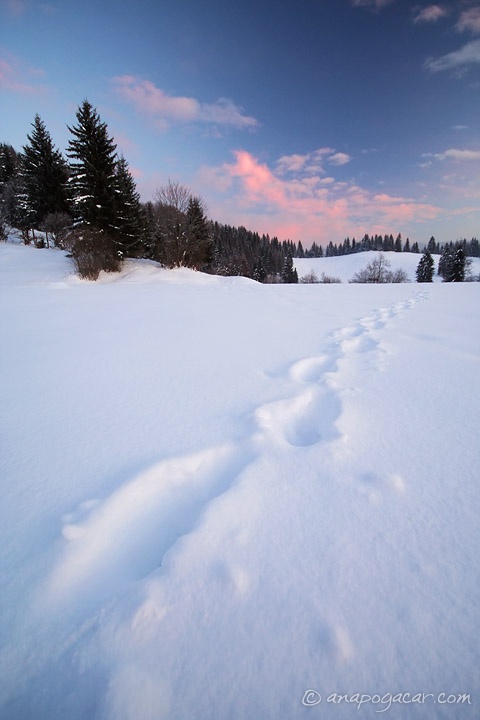 More photos
here
.