As promised, a few more photos from my recent hike to Brana. The weather wasn't great and neither were the views, but the climb was enjoyable.
The last stretch towards Kamnisko sedlo.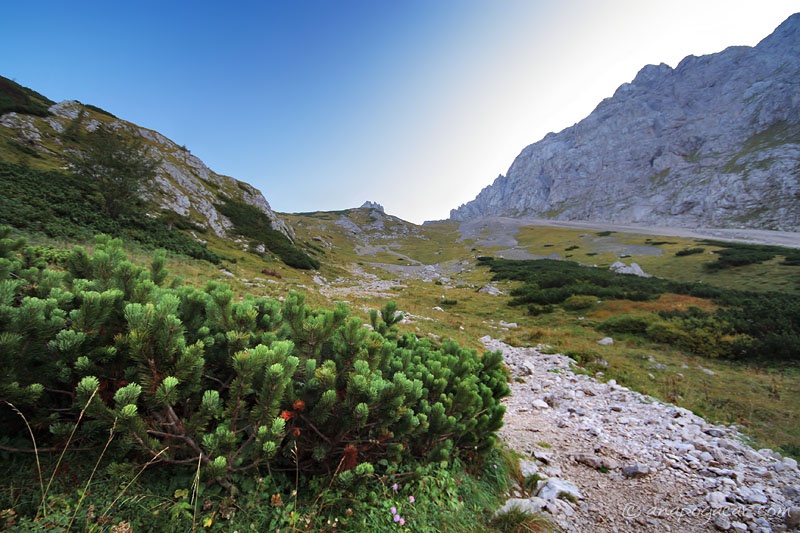 From the saddle I could see the Logarska valley in fog.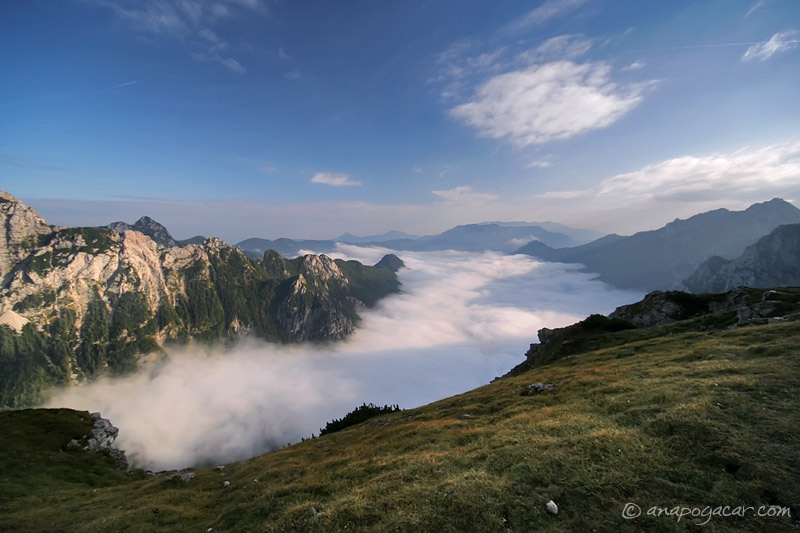 As I started the ascent to Brana, clouds started to gather around Planjava ...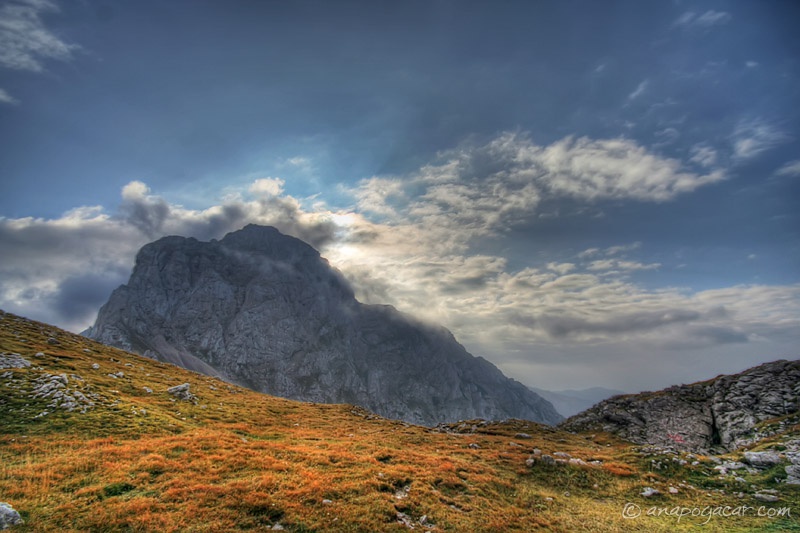 ... and even around Brana.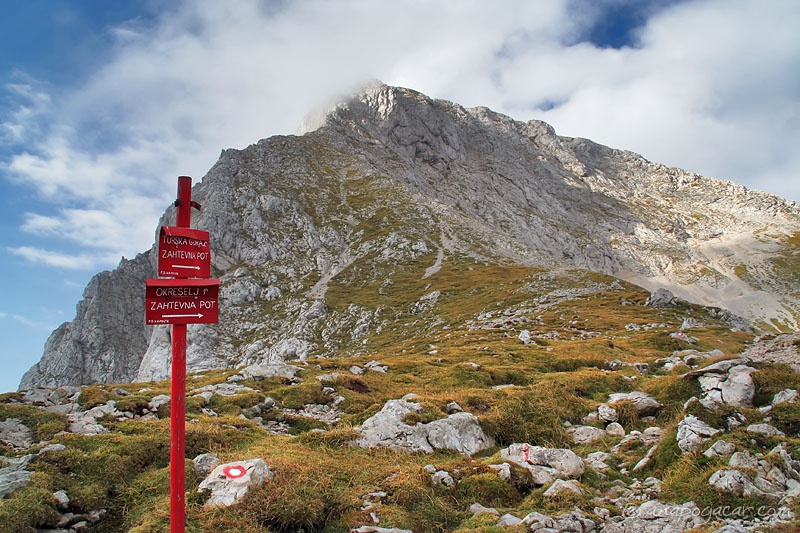 At one of the climbing sections I reached the fog.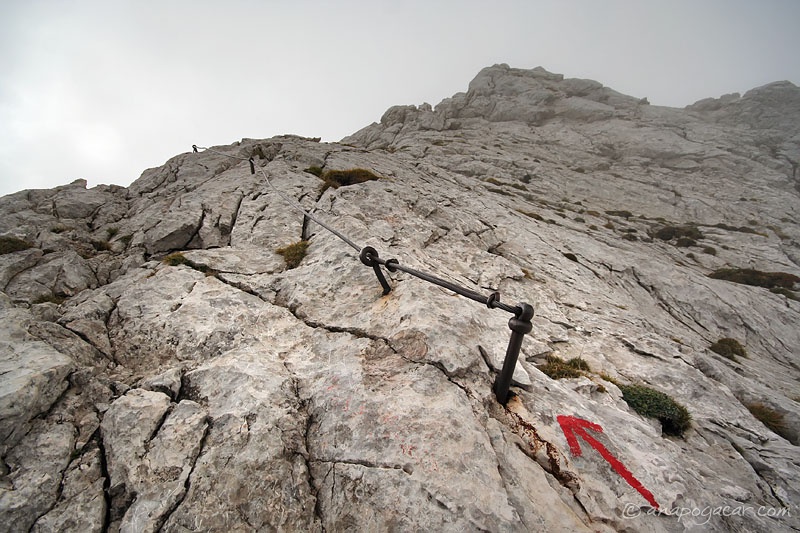 The sun was trying to penetrate the fog.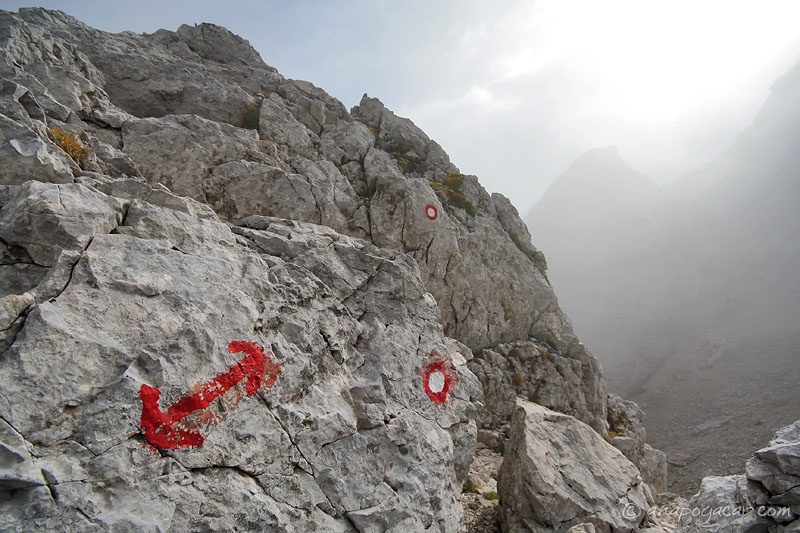 I was alone at the summit for a while ...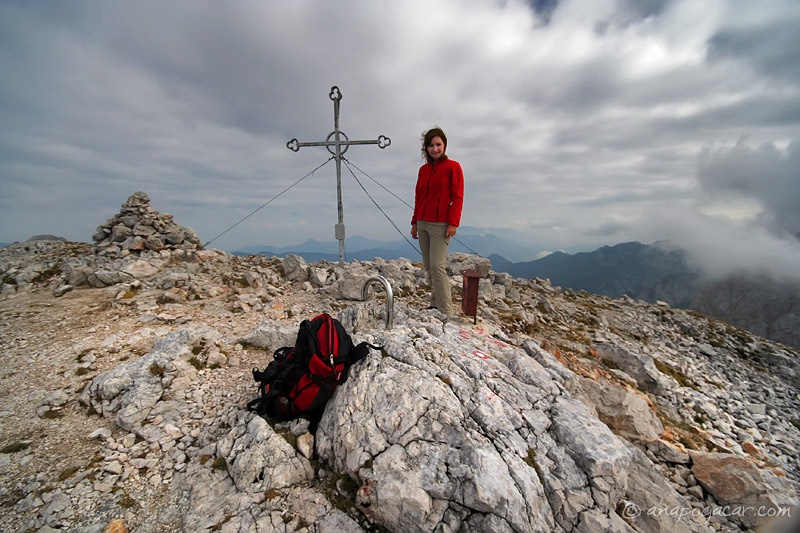 ... only one other hiker followed. For a moment Skuta and Rinke appeared from the clouds.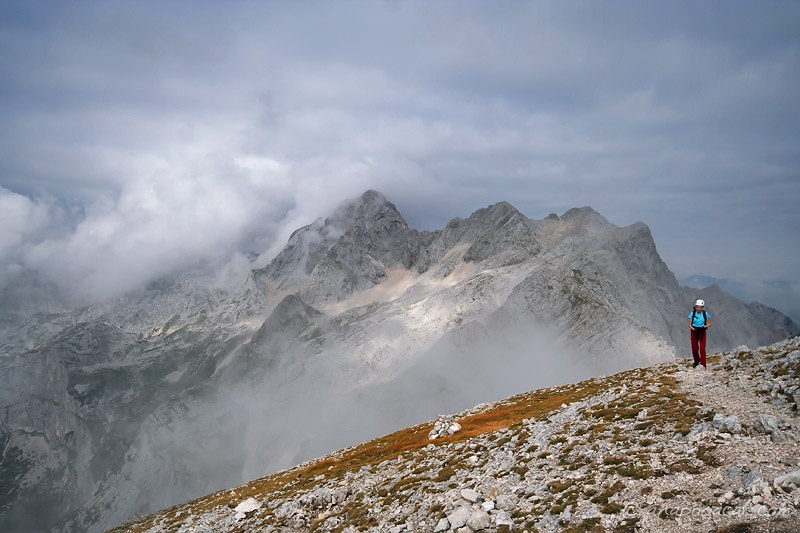 Back at the hut on Kamnisko sedlo I had jota before heading down. In fog.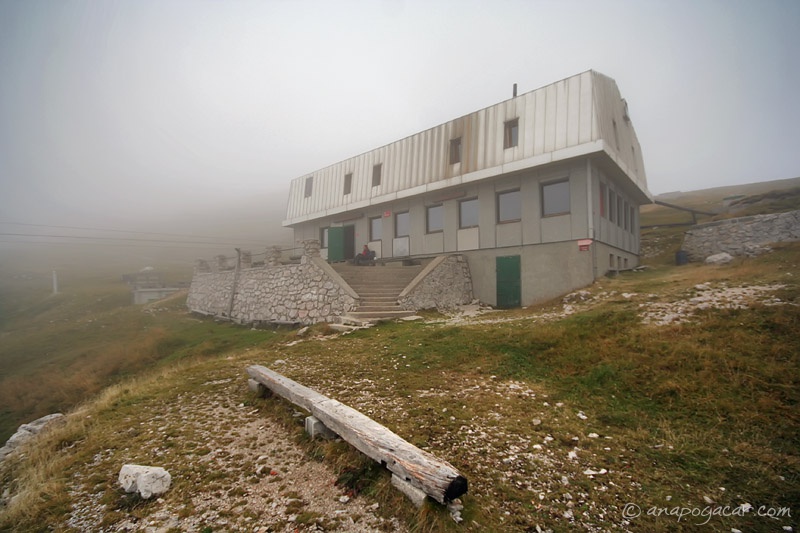 Larches at Pastirci are still green.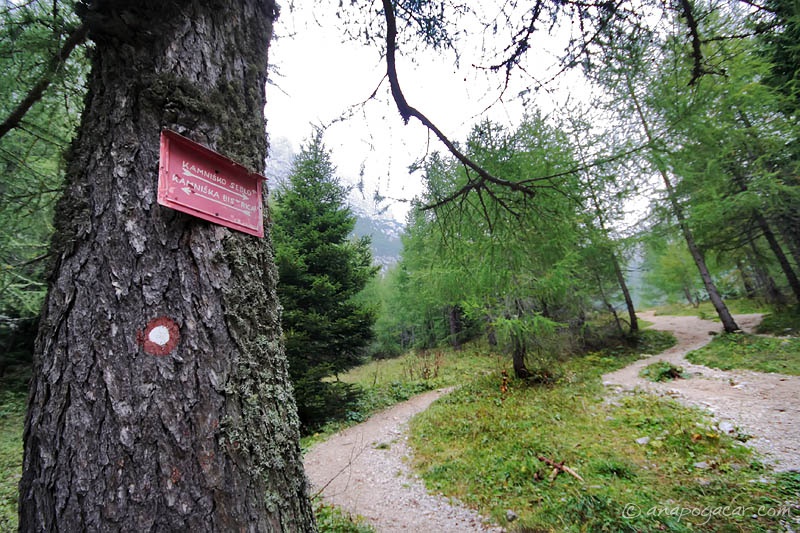 More photos
here
.