The whole summer I was hoping to get some serious mountaineering done in September, but dang! the weather just wouldn't cooperate. It's been miserable for quite some time now and even if it doesn't rain, there's not much joy in conquering summits enveloped in fog. Besides, it's been snowing at higher altitudes, which means dangerous, even icy trails. So in the meantime lower hills have to do. Kamniski vrh is ideal for short exercise, plus it has great views as the trail only goes through a forest in the beginning.
Some basic info: I usually leave the car all the way down in the valley near the Bistričica creek. It then takes me less than an hour to climb to the top at 1259 meters, gaining about
650
700 altitude meters. Return trip is about 30 minutes. That's without a heavy backpack. :)
To make matters more interesting, my hiking boots fell apart on my
last hike in the Julian Alps
, so I had to buy new ones. Buying hiking shoes has always been a hassle for me. I have sensitive feet and getting blisters even in sandals is the norm for me. After one hike to Kamniski vrh I got blisters on my heels alright, but I'm hoping to break the shoes in soon!
I climbed Kamniski vrh twice last week, both times in late afternoon. It was sunny the first time, and the second time I wasn't sure I'd get back dry. ;) I only had a small compact camera with me.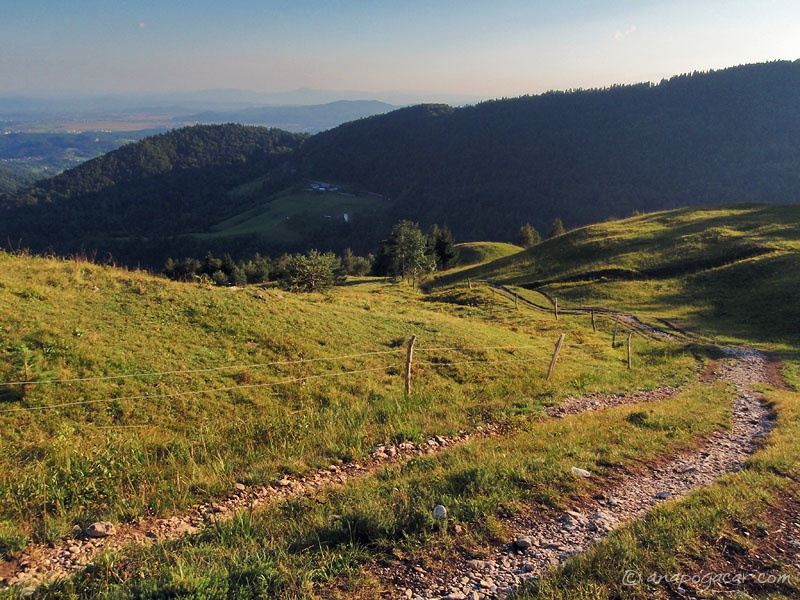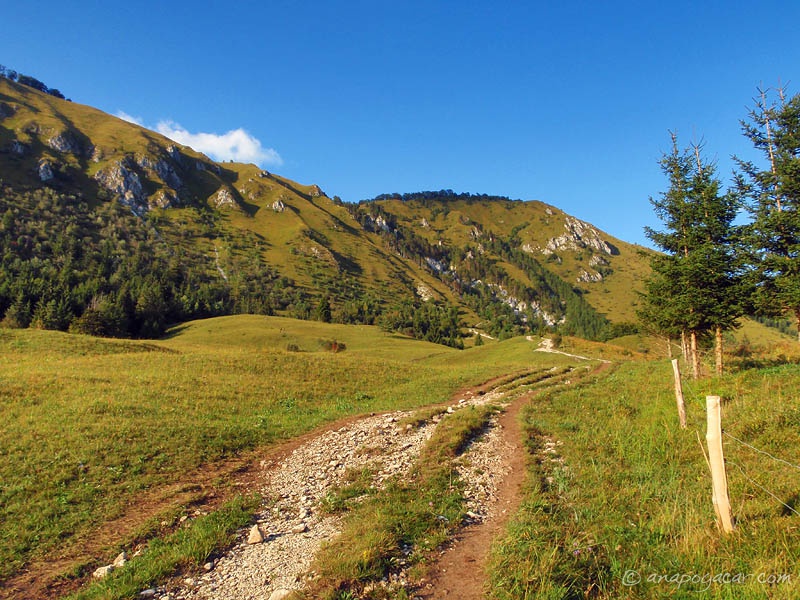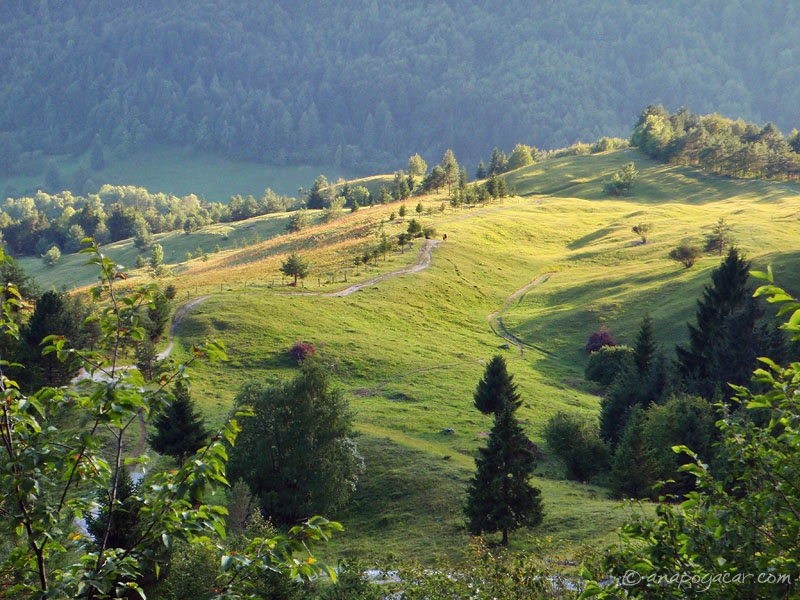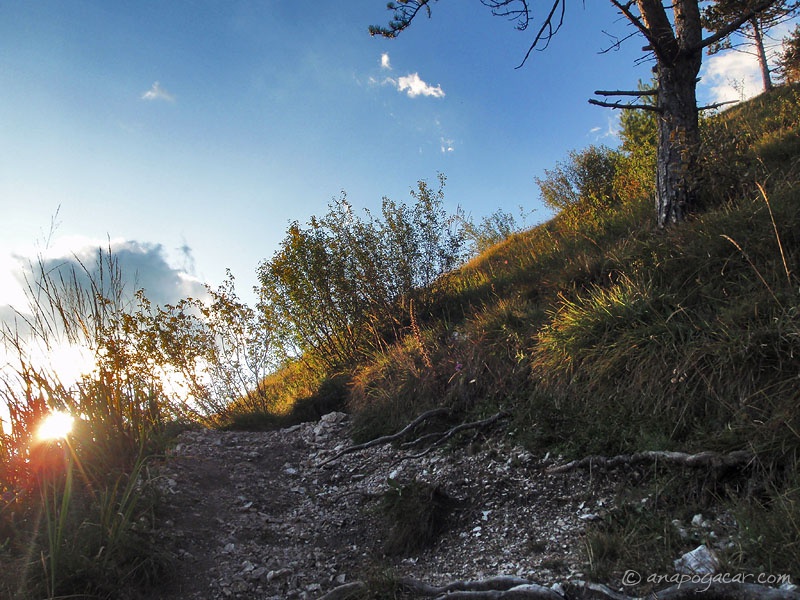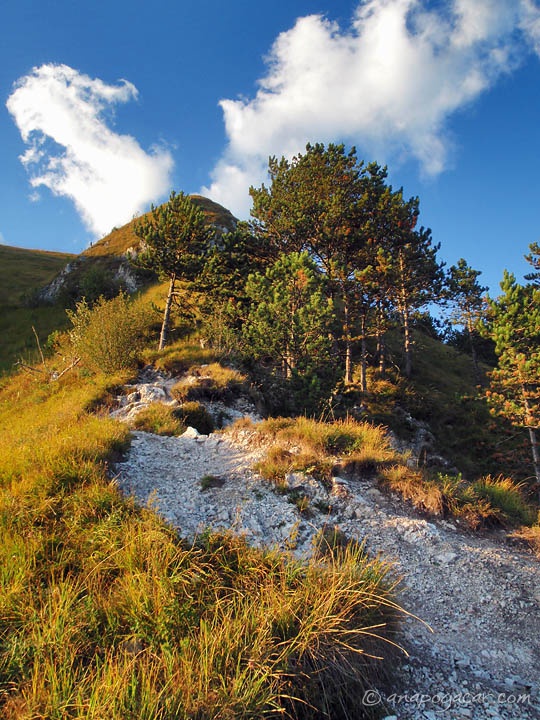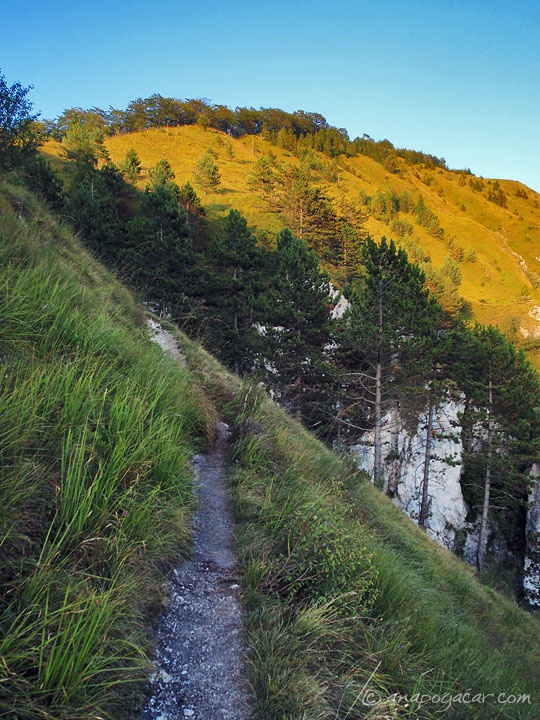 Velika planina from Kamniski vrh.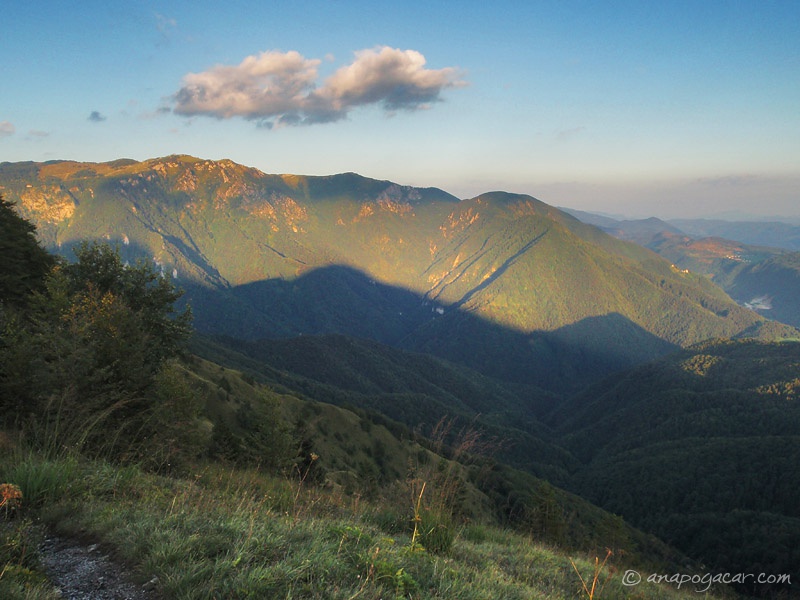 Views from the top are really great.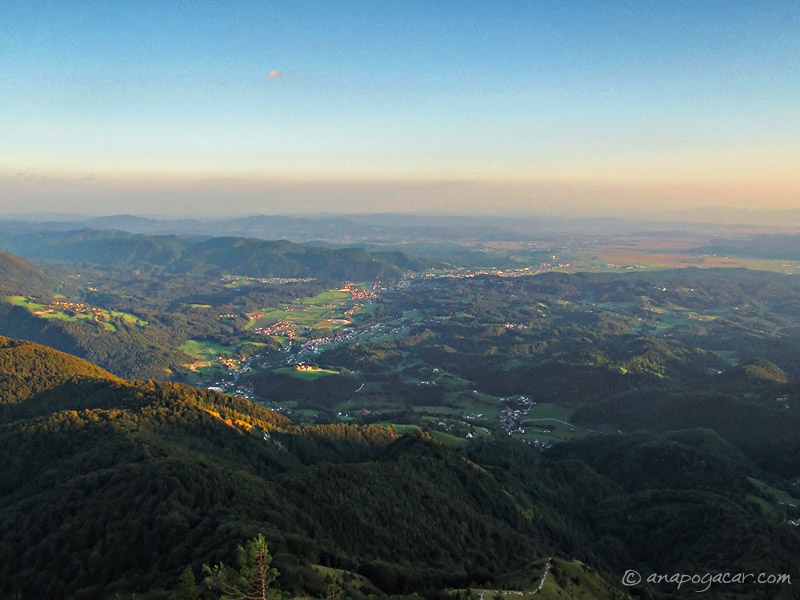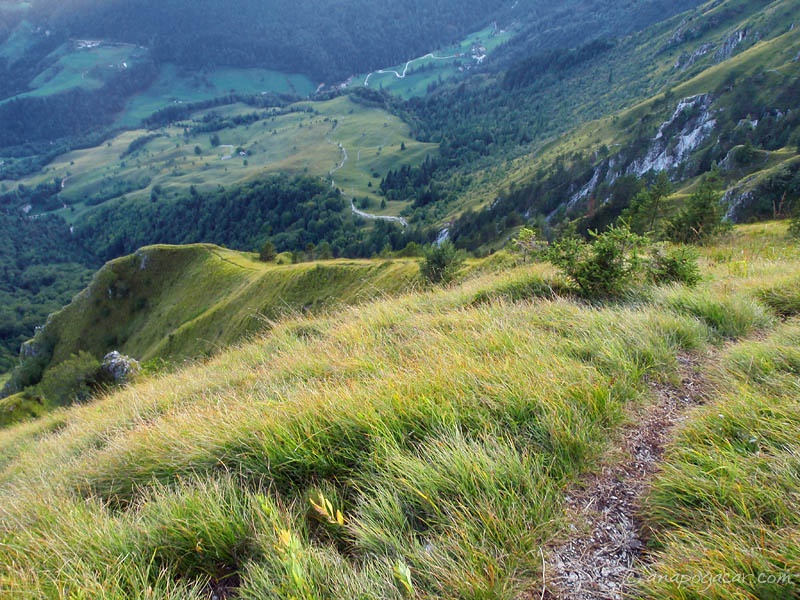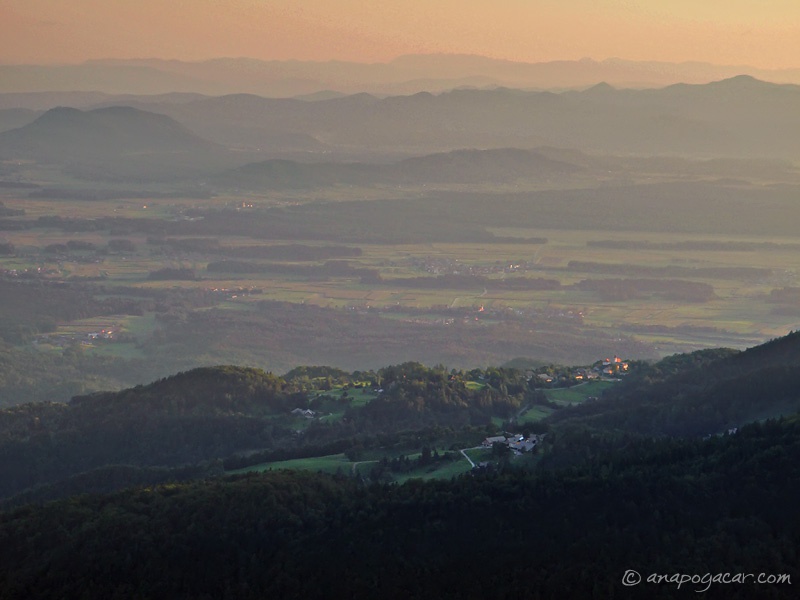 It was almost dark when I got down, but the section of the path leading through the woods was still in front of me.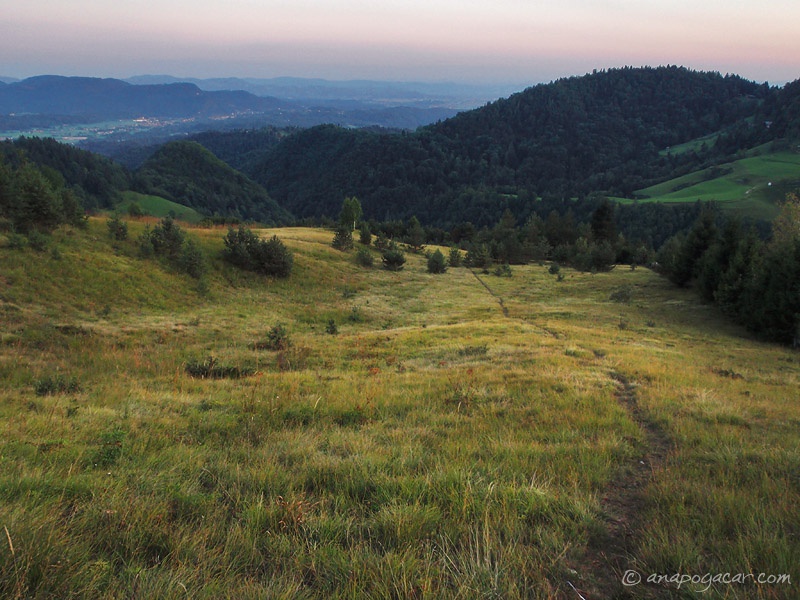 Last Sunday I was waiting for the rain the whole day. When it never came by late afternoon, I decided to try my luck and headed to the mountains. It did look quite ominous.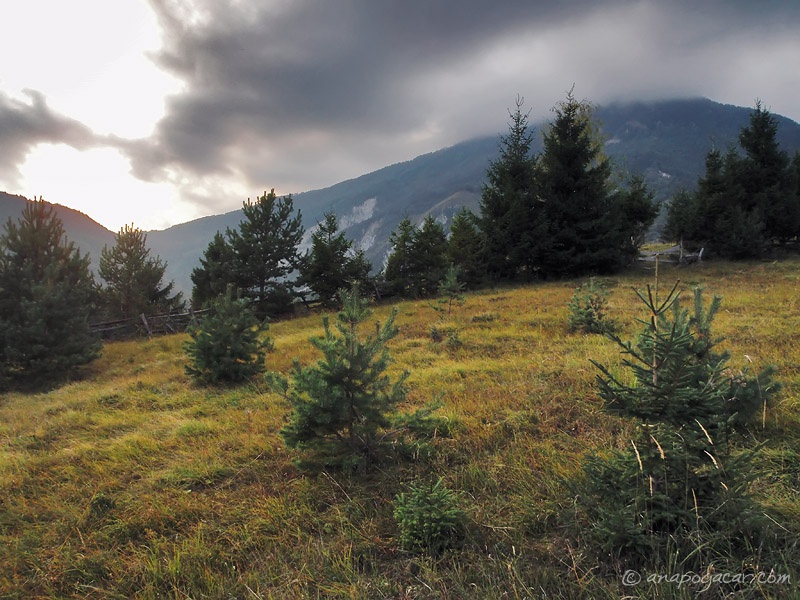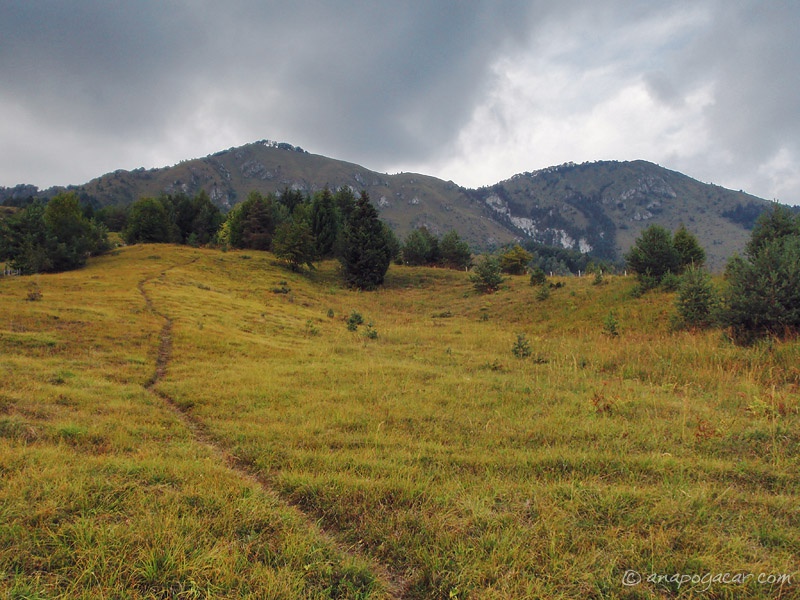 It was probably raining on Krvavec.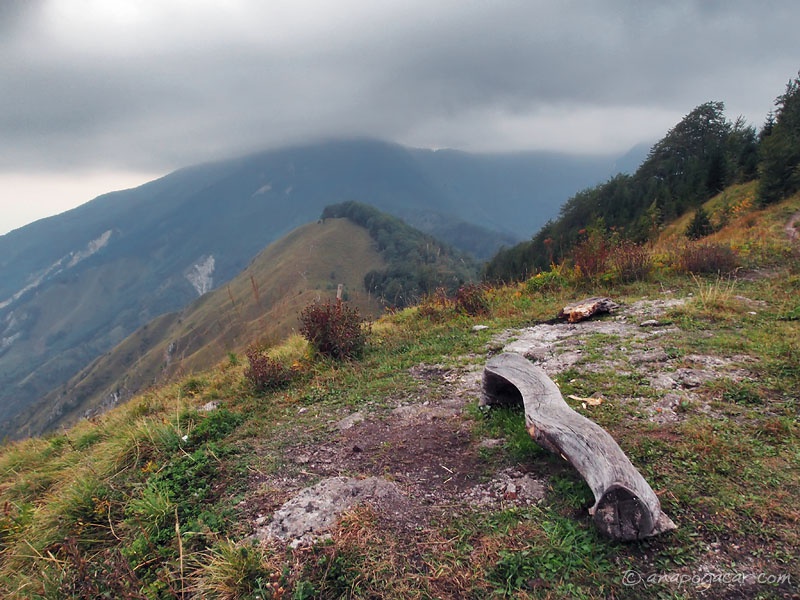 It doesn't look the weather is getting any better until the end of the week, not for any longer hikes anyway, so I might bore you with Kamniski vrh again soon. :)