Just a quick report from a short hike I did a couple of days ago. The weather had been rainy and humidity was high, which meant I would sweat a lot and the views would be less than spectacular. Add the fact that it was almost 7 p.m. when my friend Manca and I set off and you get the idea. Dark, overcast, humid, even a few raindrops ... but we did sweat! It was purely exercise and we felt a lot better after returning home.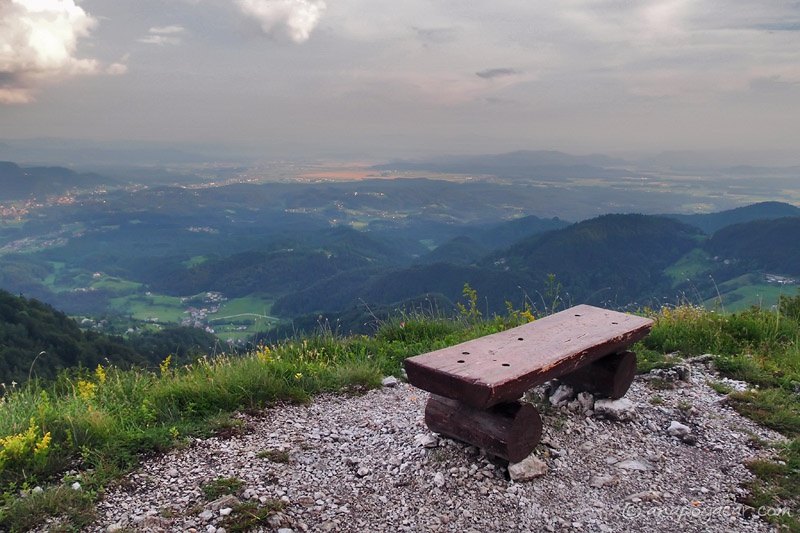 Kamnik in the last sun rays of the day. I had to bump the contrast way up in Photoshop, the visibility was really terrible.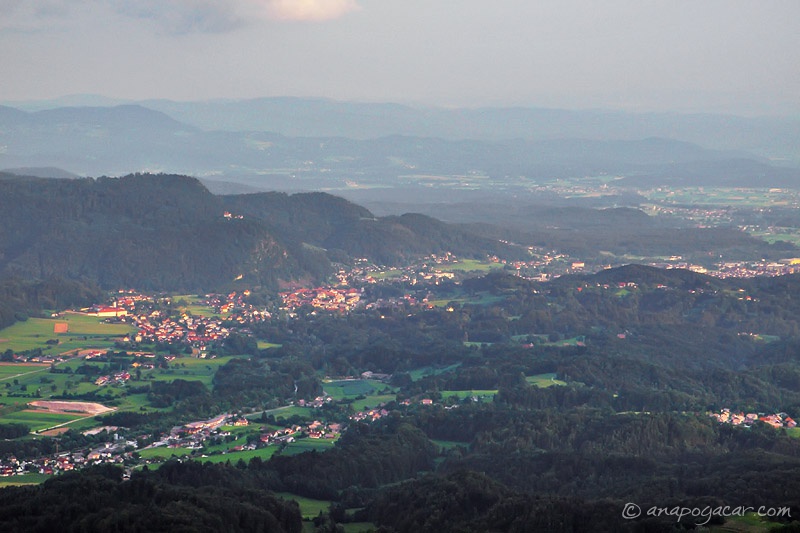 Views towards Krvavec past the slopes of Kamniški vrh.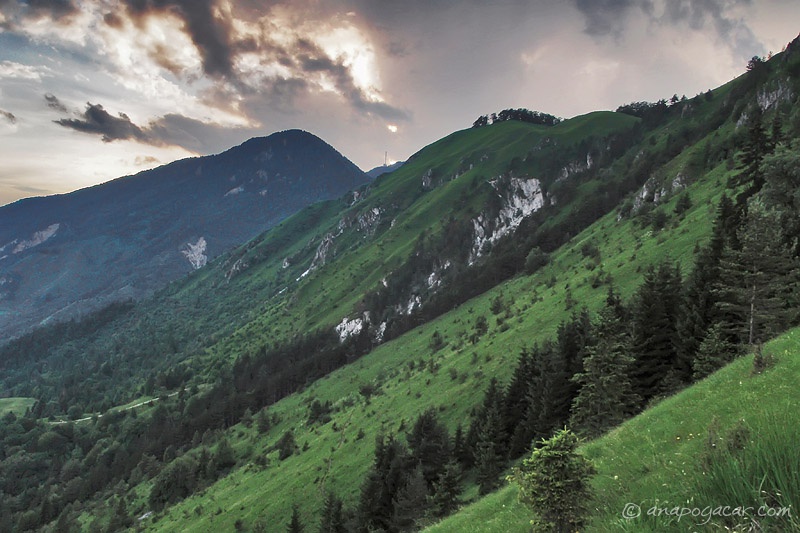 The top at 1260 meters was full of flowers.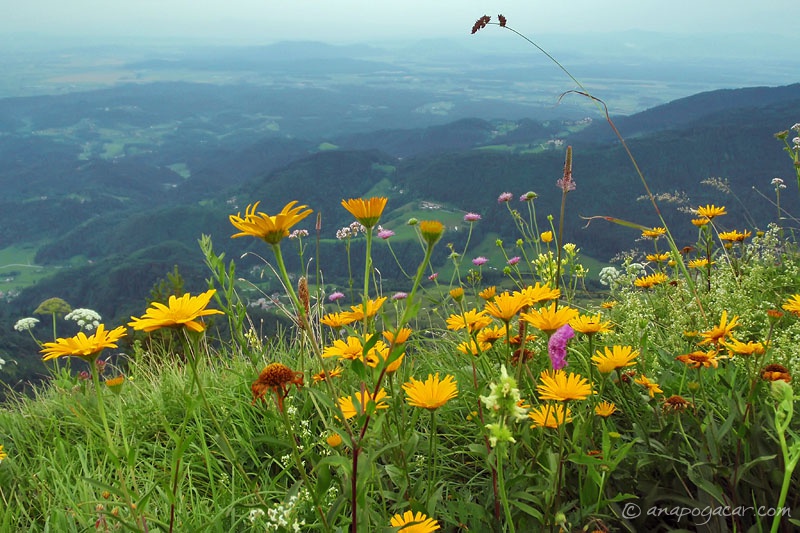 We sat down for a minute and headed back down before it got dark.