Velika planina has always been one of my favorite places in the nearby mountains. The scenery is spectacular and I love seeing it in different seasons, weather and light. So after a hard day's work we decided to treat ourselves to some more soured milk. We jumped into the car at 6 p.m. and drove quickly to the starting point of the hike. This time it didn't rain; instead, a glorious sunset made for a memorable end of the day.
We weren't sure what the weather would be like when we emerged from the forest to Mala planina.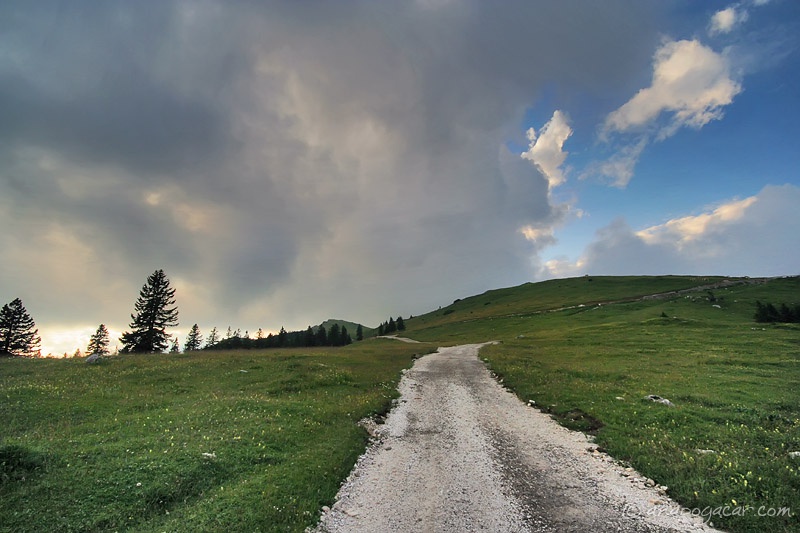 But the view after reaching the edge and looking west assured us there would be plenty to feast our eyes on.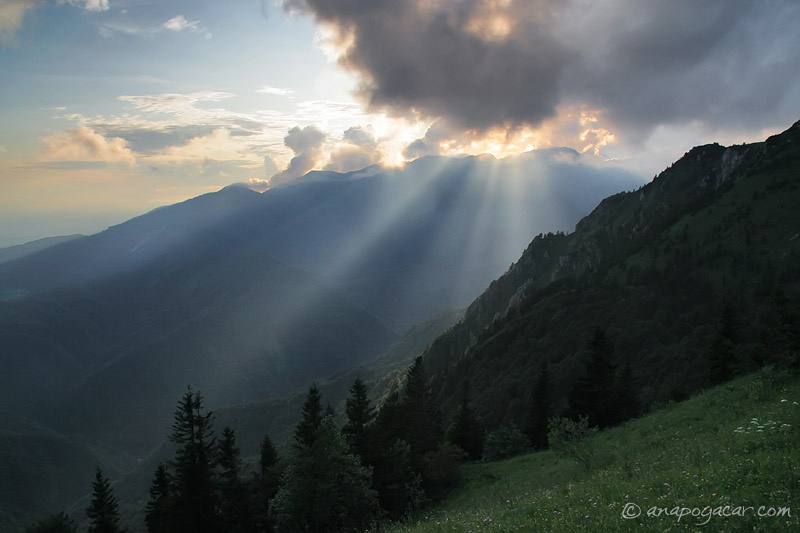 Kamnik! I can see my house from here! :)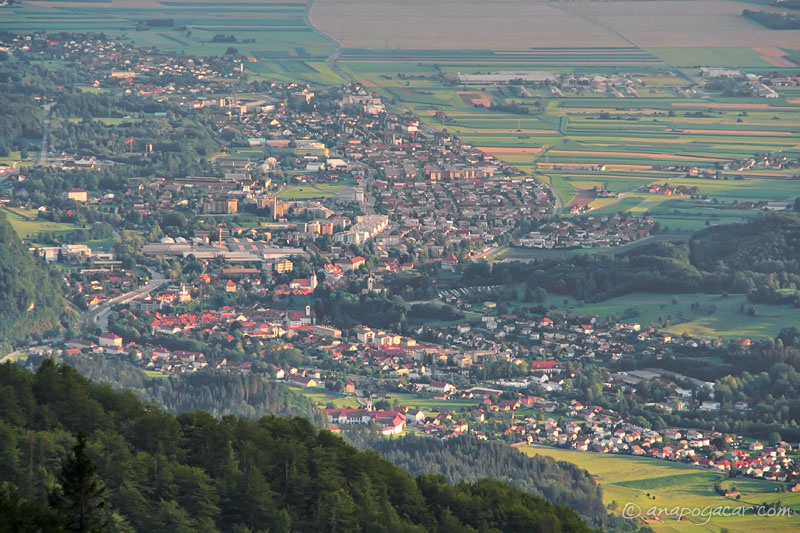 The light was really sweet.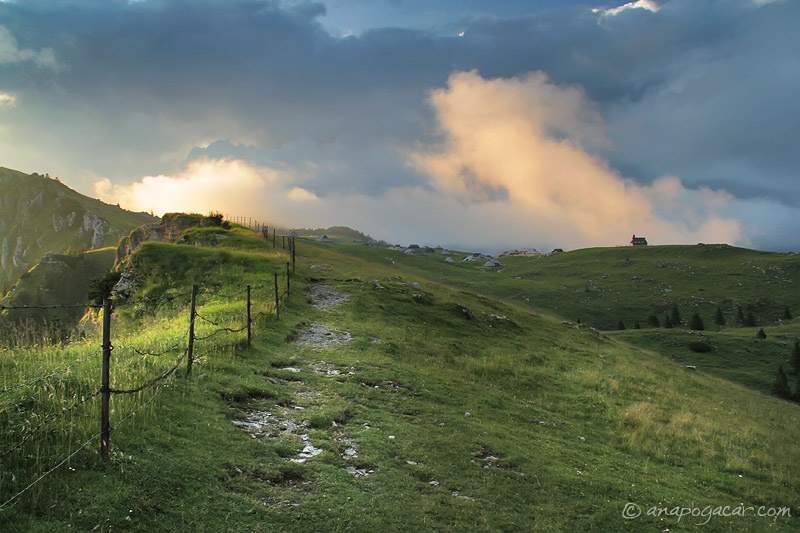 Barbed wire and flowers.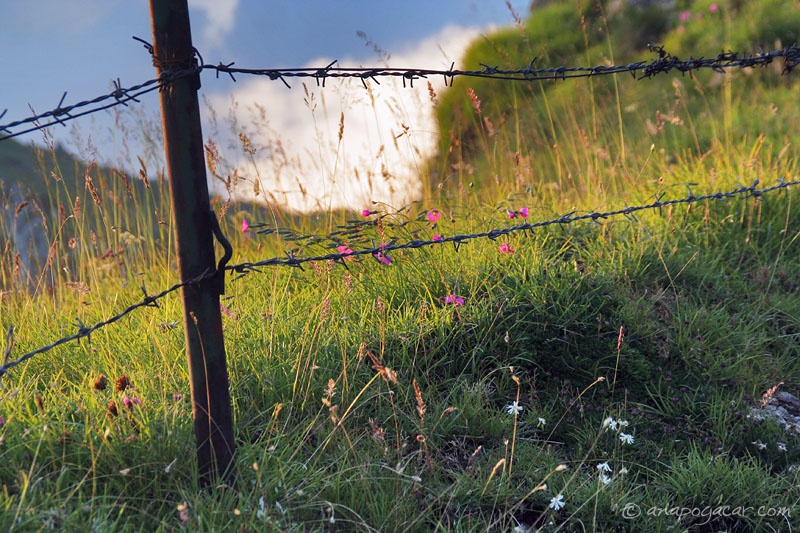 I looked back one last time before entering the village of Velika planina and saw this.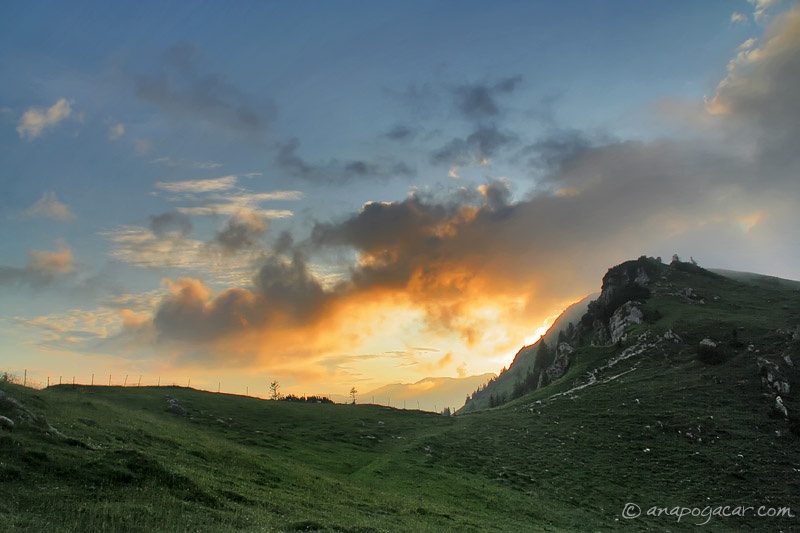 The fog had already rolled in from the other side and was quickly enveloping the cottages. Combined with the sunset the magnificent sight only lasted for about a minute.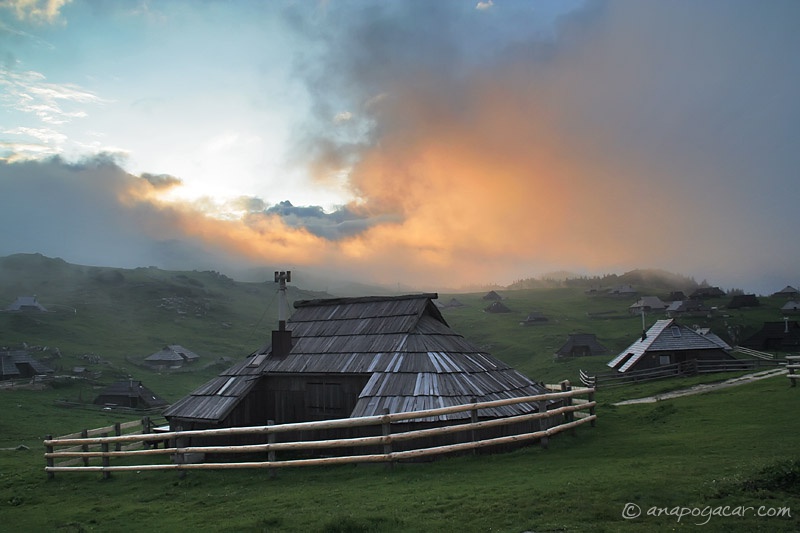 Orange fog.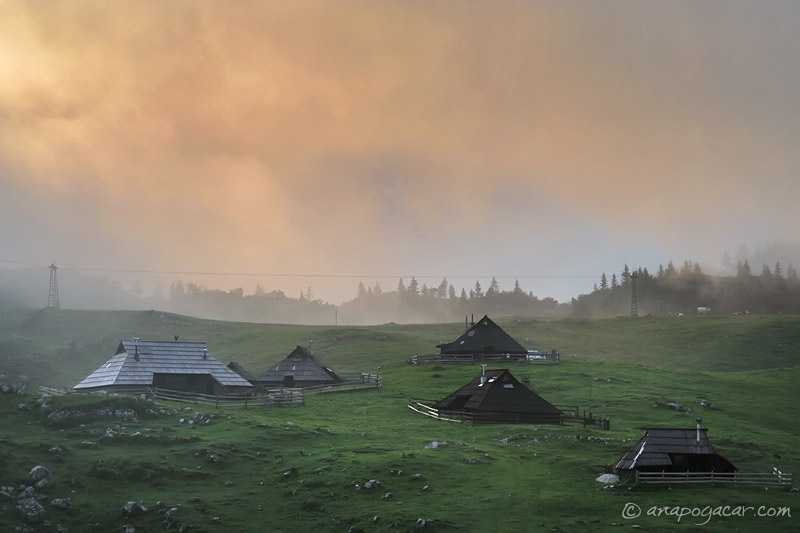 I had to take photos quickly because the whole spectacle was over before I could change a lens.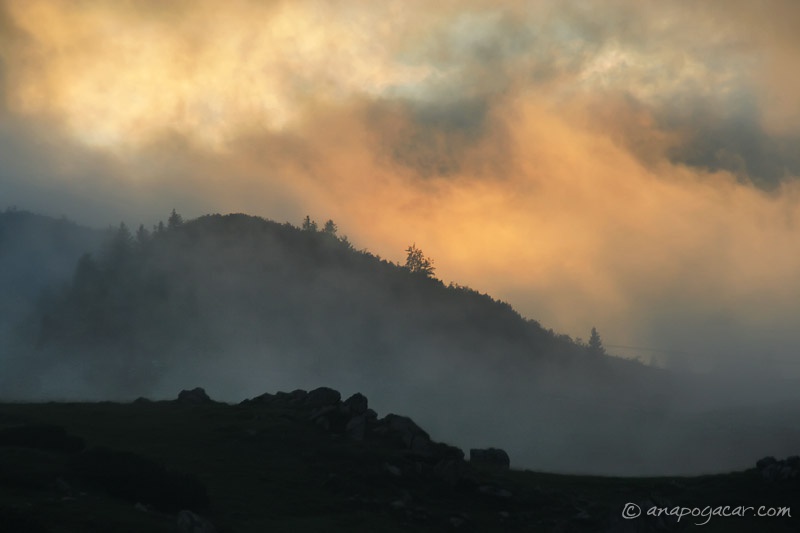 We had some delicious soured milk with cottage cheese while it was getting darker and foggier.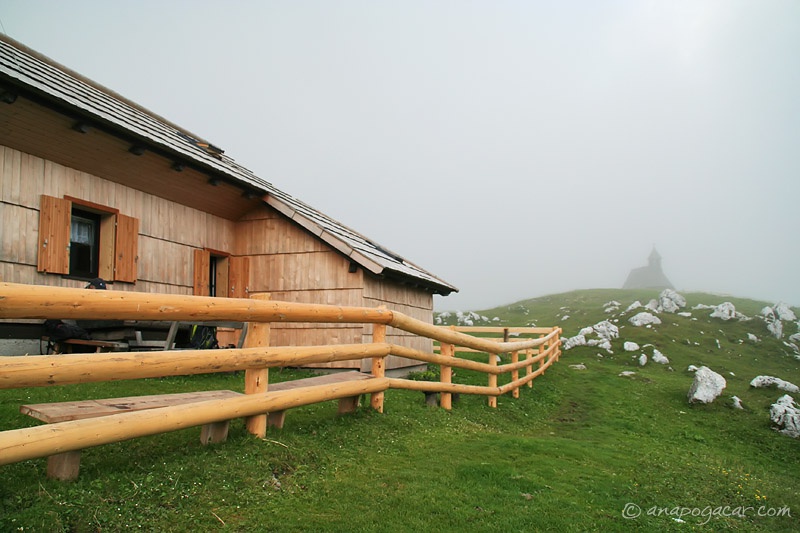 The photo session wasn't quite over. Now the light turned bluish ...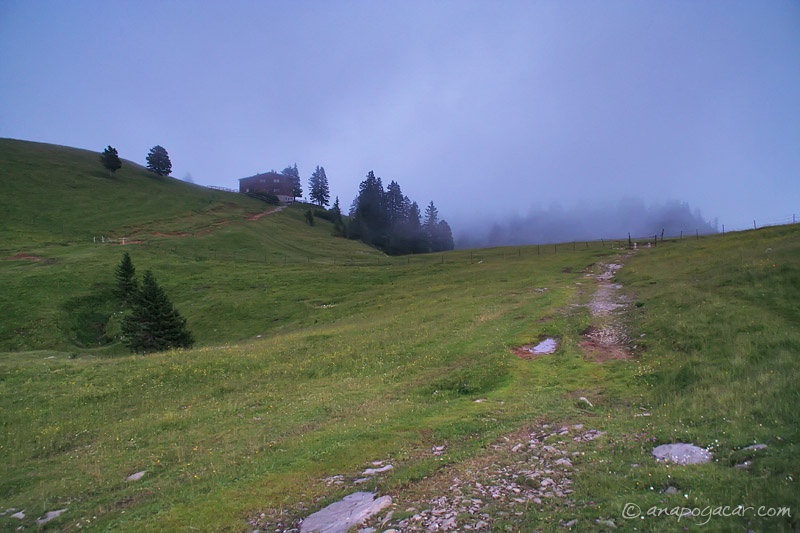 ... and the fog kept rolling in.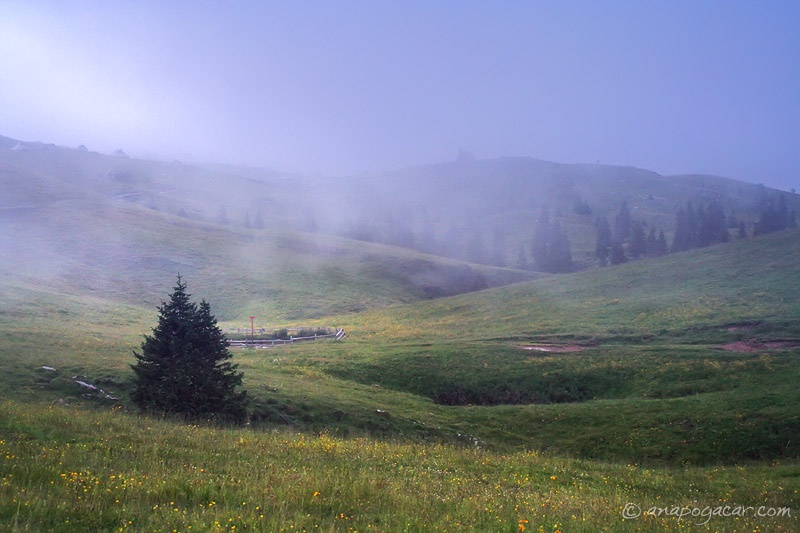 You can't really tell from this photo but it was pretty dark already and because of the fog it would be quite easy to get lost.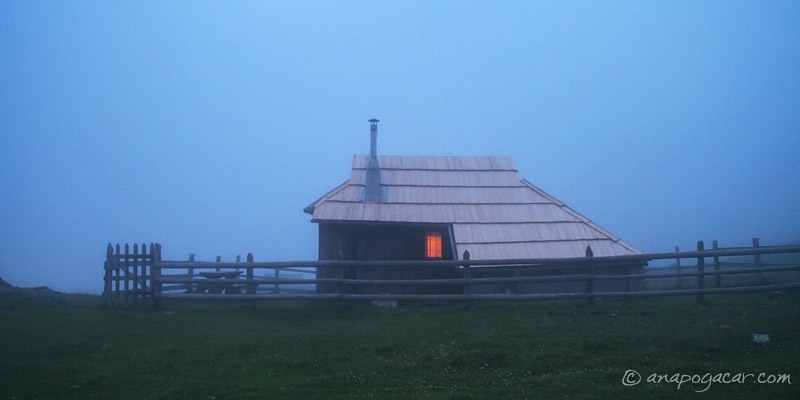 The visibility was poor but I had to stop and take a picture of this cottage.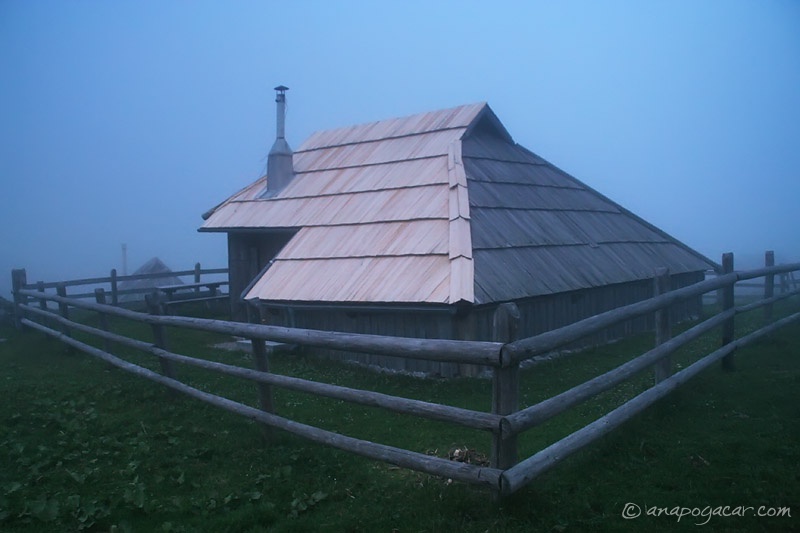 And then we plunged into the forest. We'll be back soon!