The southernmost tip of Fuerteventura is wonderfully scenic - if you like rock and sand. :) The place is deserted for the most part south of Morro Jable with only a handful of houses here and there. The drive on a dirt road across the south peninsula was, well, dusty, but also unimaginably exhilarating. The stark landscape combined with strong winds that literally sweep you off your feet the second you get out of the car makes for an unforgettable experience.
On the 16 kilometers of dirt road to the south: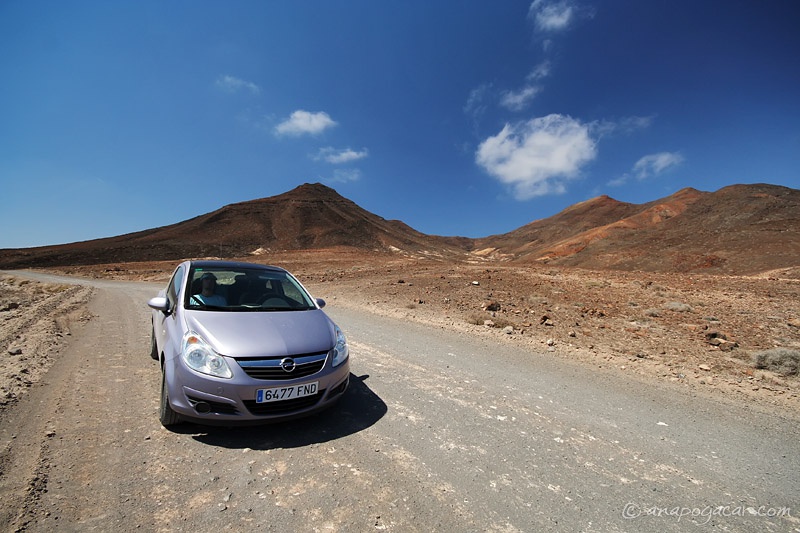 The tip of the island with a lighthouse and the village of Puerto de la Cruz in the middle.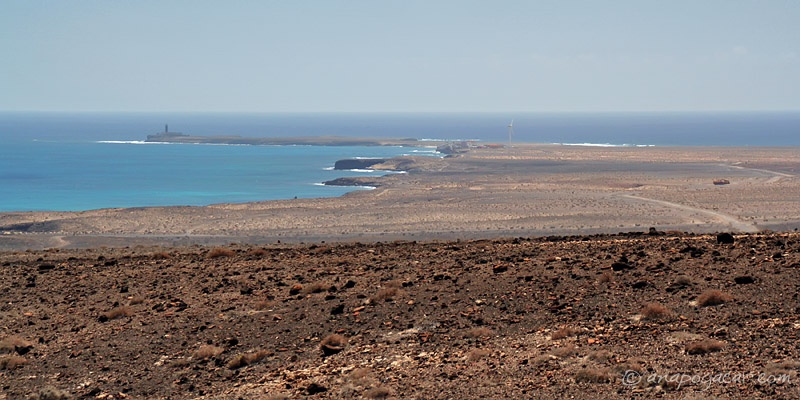 Puerto de la Cruz with a huge wind turbine.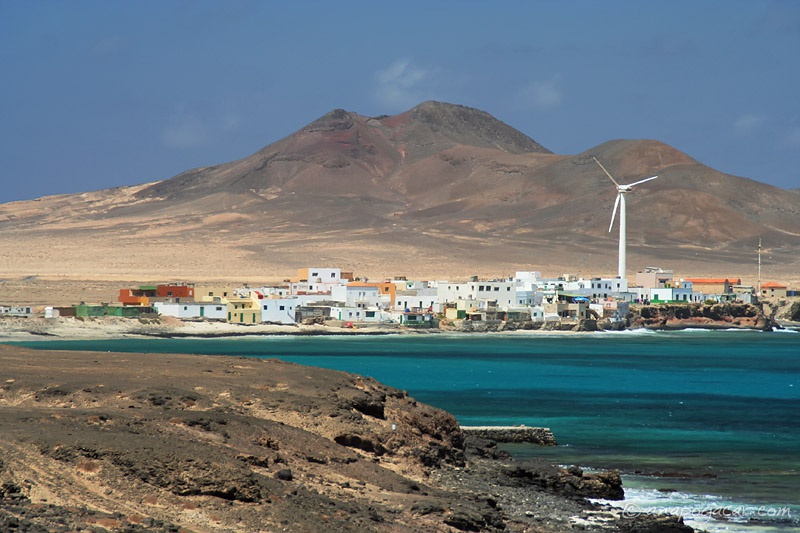 We drove to another lighthouse in the vicinity which offers great views of the west coast and the infamous Playa de Cofete.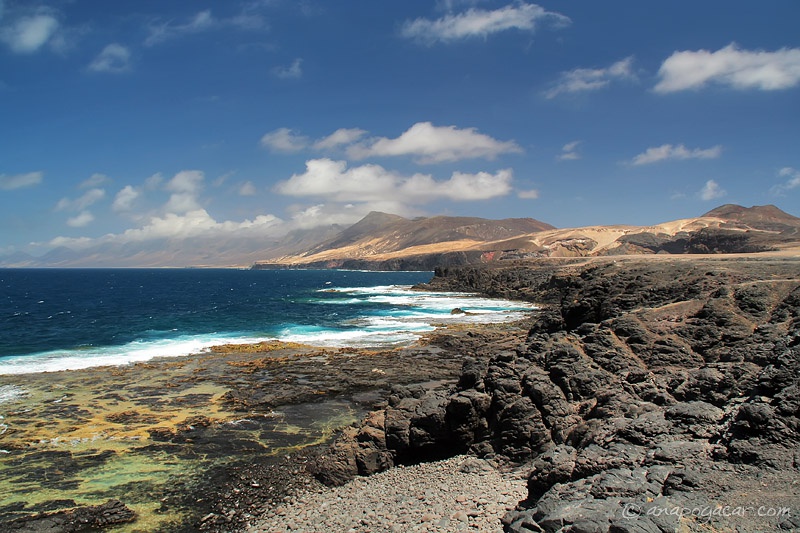 The west coast is one of the most desolate places on the island.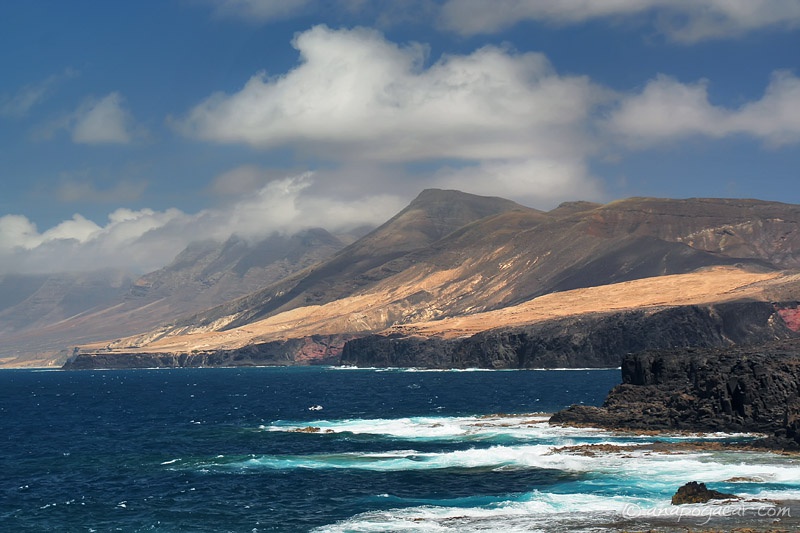 You want a closer look? ;) This is Cofete, which we later visited by crossing a mountain pass. There is no road along the coast as the terrain is too rugged.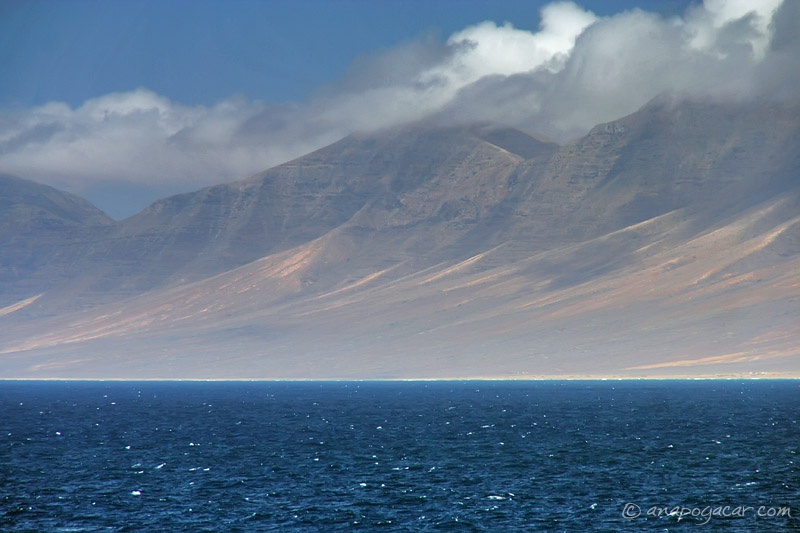 We backtracked a bit and made a left turn to a mountain pass from which the road descends to Cofete. This is the first lookout point with the view of the whole stretch of the beach. Have I told you yet that I almost got blown away by the wind? ;)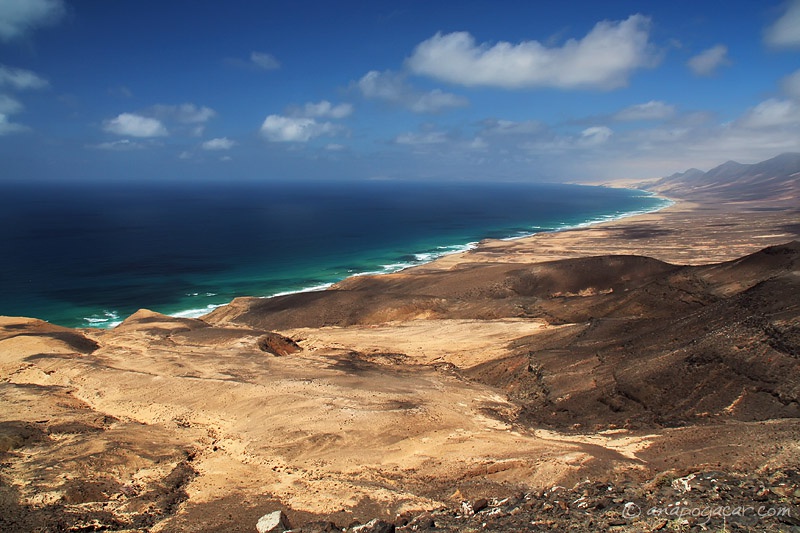 I was mesmerized by the panorama.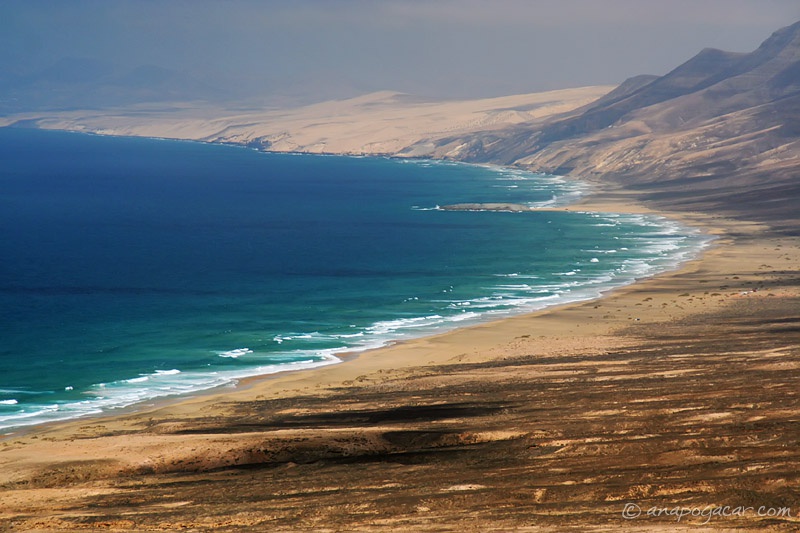 The winding road going down to Cofete.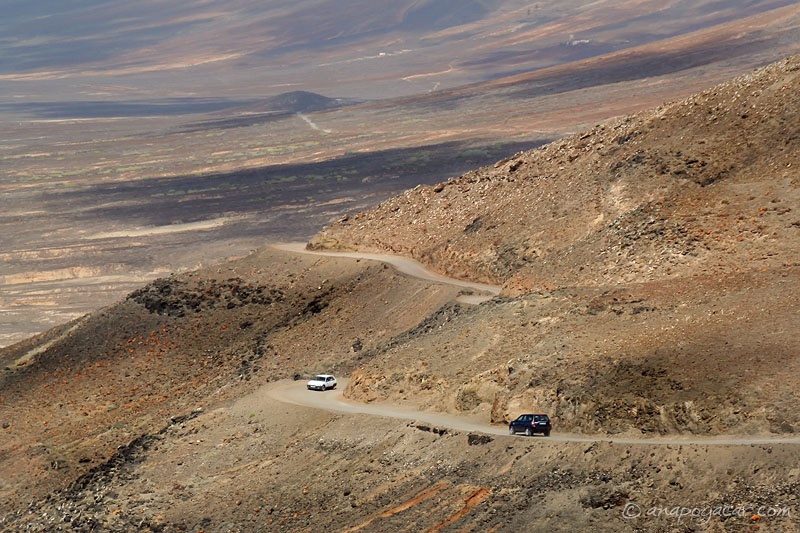 The village of Cofete.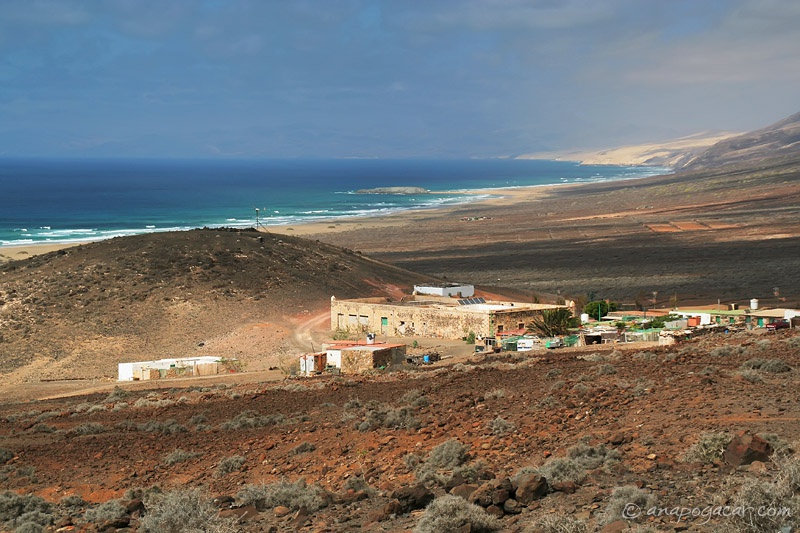 Villa Winter on the slopes of the mountain ridge.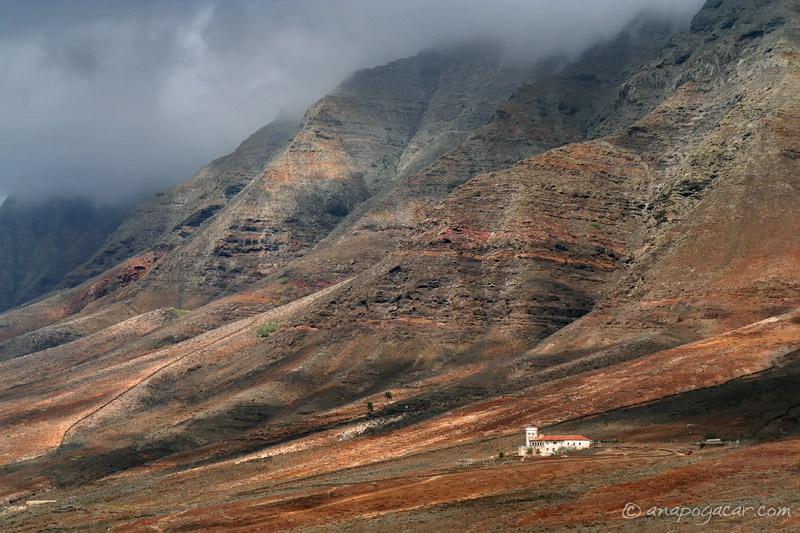 The beach was windy and almost abandoned, there were only a few people sunbathing and braving the waves.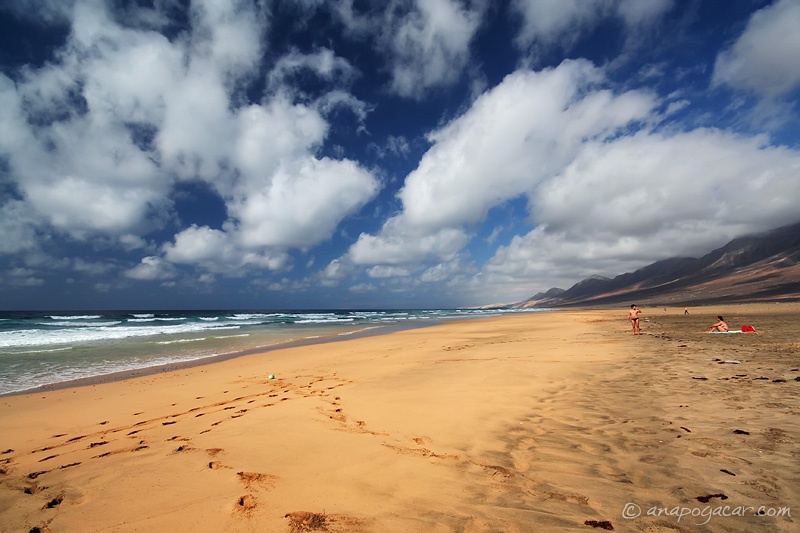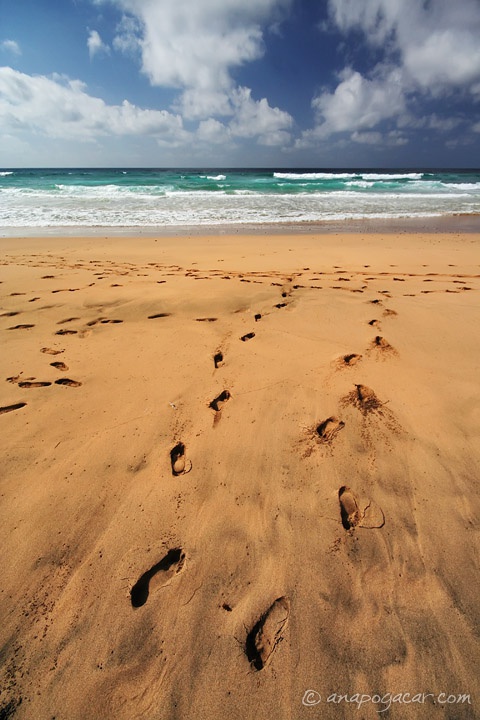 I don't know exactly what she was trying to do, but I think her boyfriend was struggling with the waves, camera in hand. :)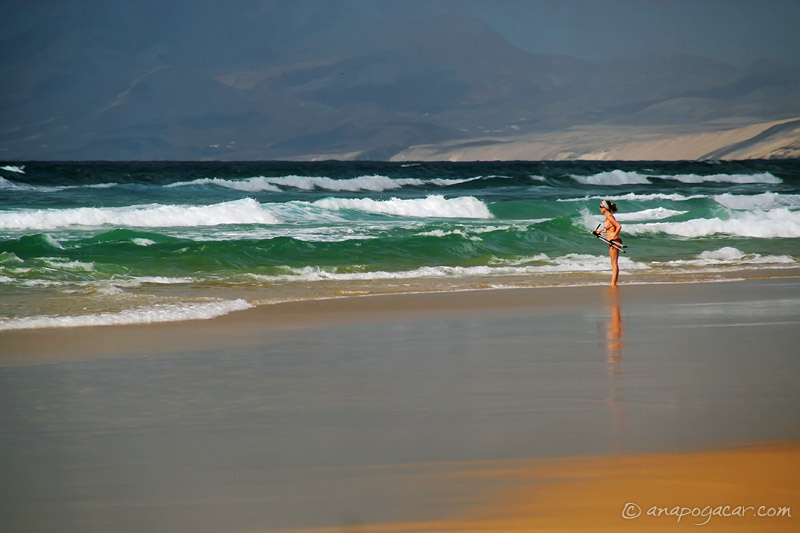 It was peaceful, only the wind was howling and the seagulls were screeching.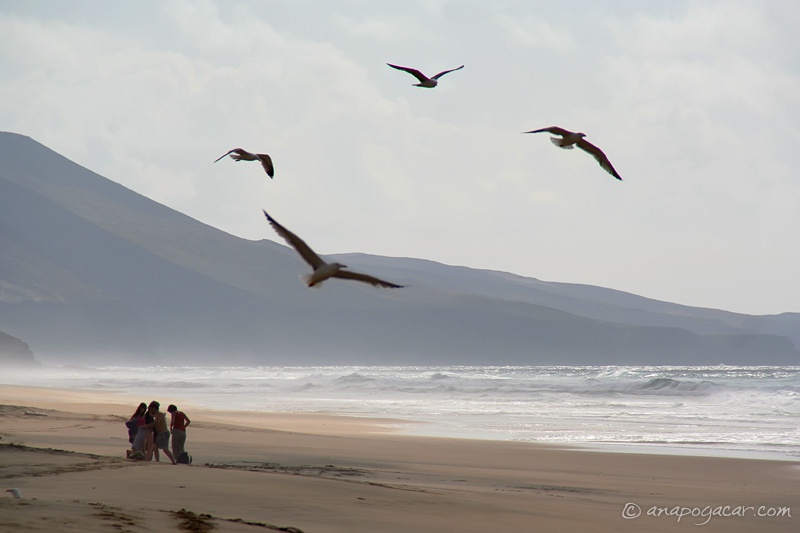 To be continued ...