The first April Sunday was extremely warm - enough for short sleeves! After stuffing ourselves with ribs at our friends' we climbed Špica, our home hill above Kamnik. The forest floor had already started to show the first greenery. The views from the top weren't that good because of the haze but it was great to see the fields below turning green. I've had enough of the boring browns and greys!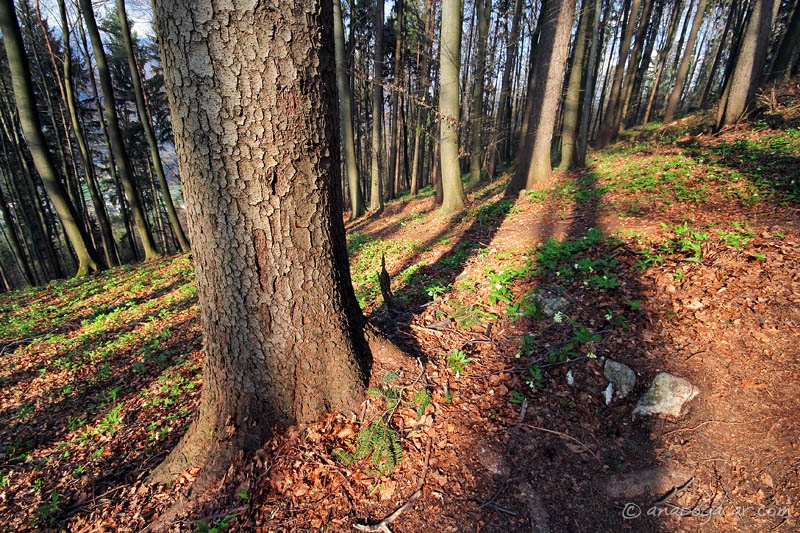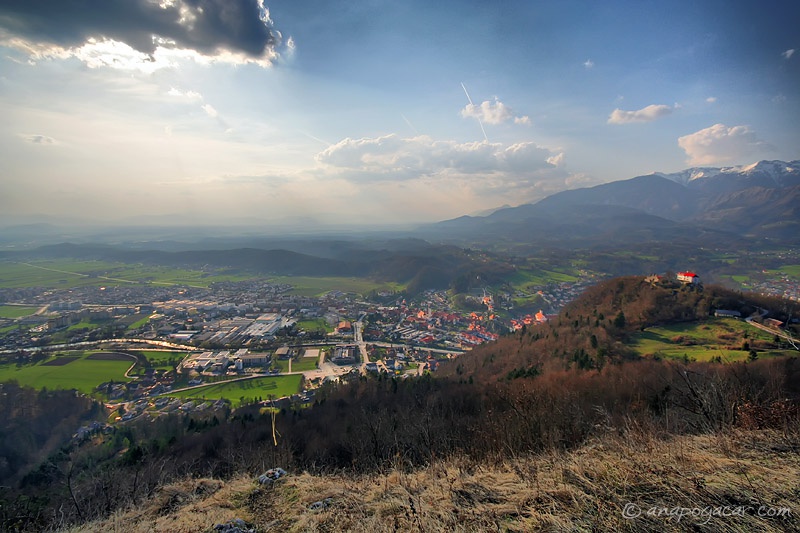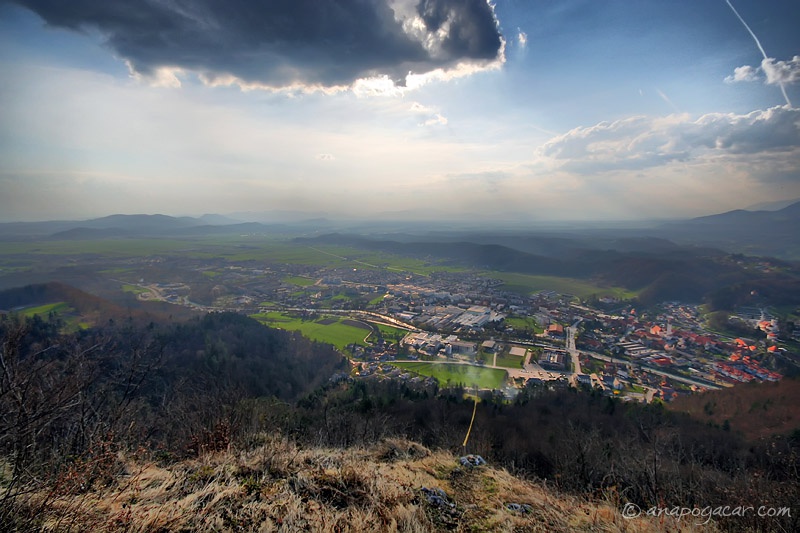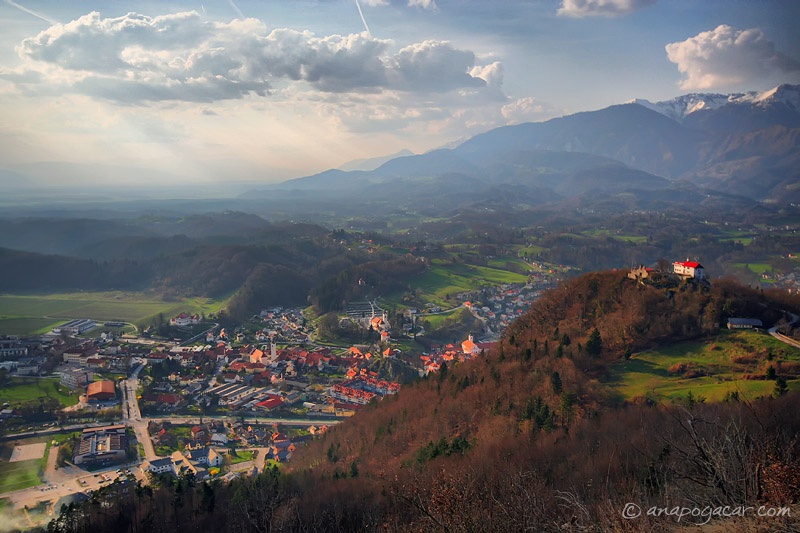 I can see my house from here! :)))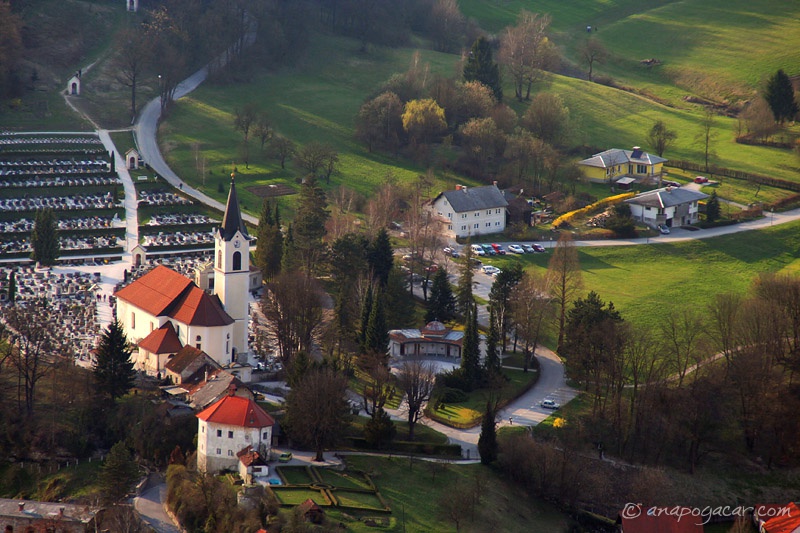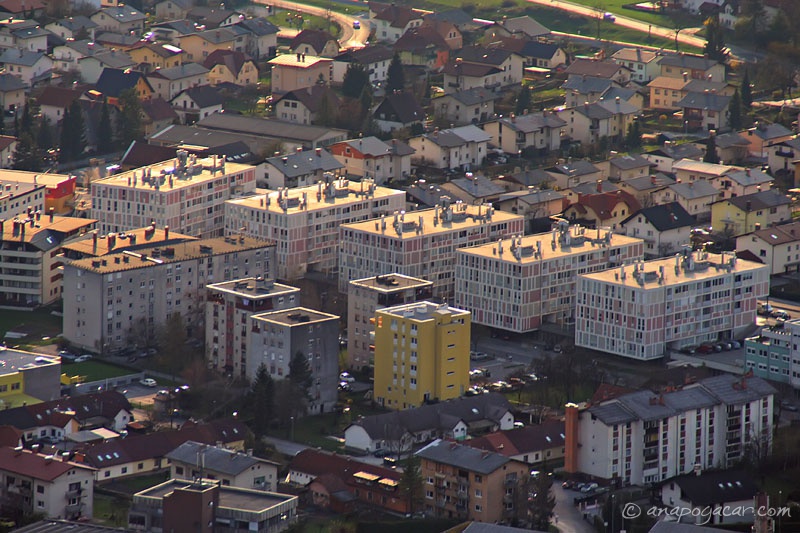 St. Ana in Tunjice: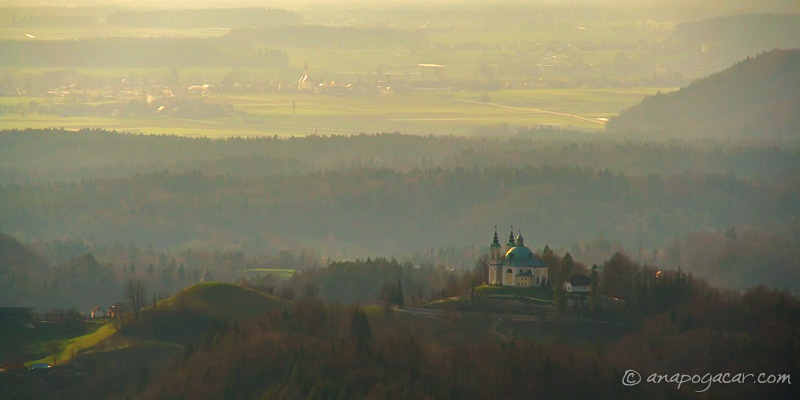 Zaprice Castle and orchards in the background: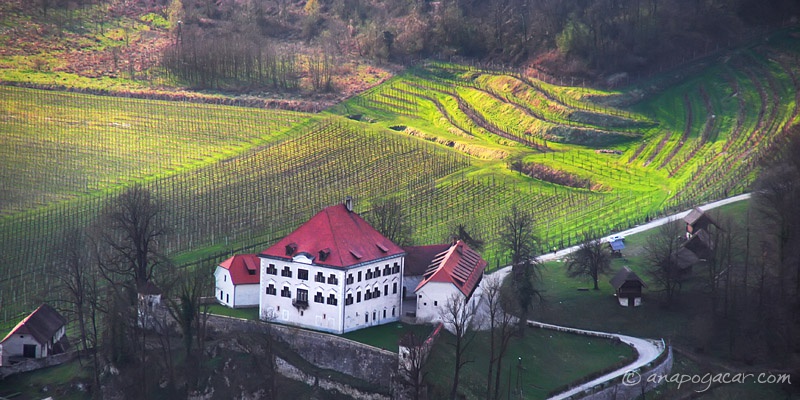 I haven't been on Špica for ages - and certainly not for the last five years since I moved to Mengeš. I have to come back when the visibility is better.