One lovely Sunday back in November I wanted to get some fresh air and decided to go to Menina planina. Menina is a plateau in the Kamnik Alps, covered partly in forest and partly in pastures. Bears supposedly live there. :)
We parked the car along the road and continued to the top on foot.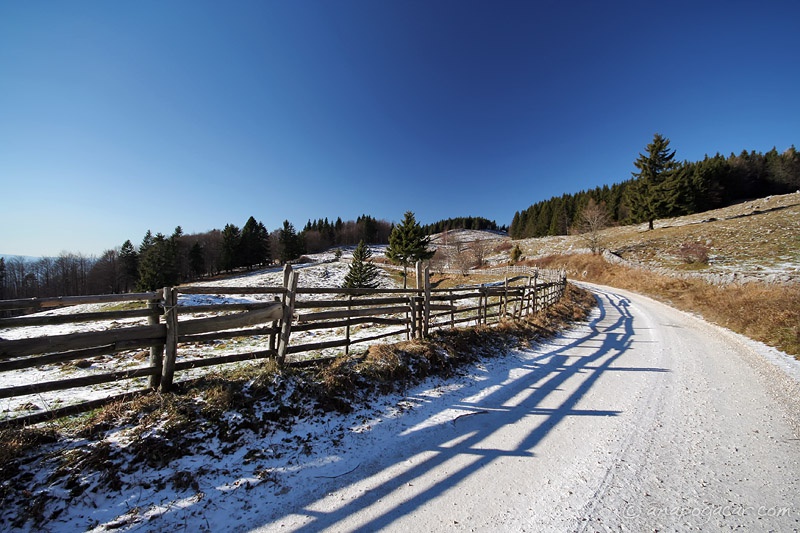 Soon we passed a chapel of St. Anton.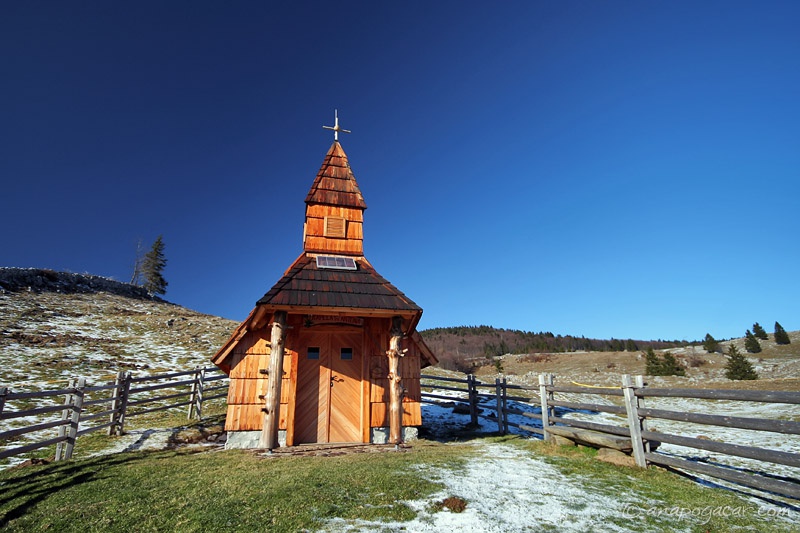 The trail led us through the forest.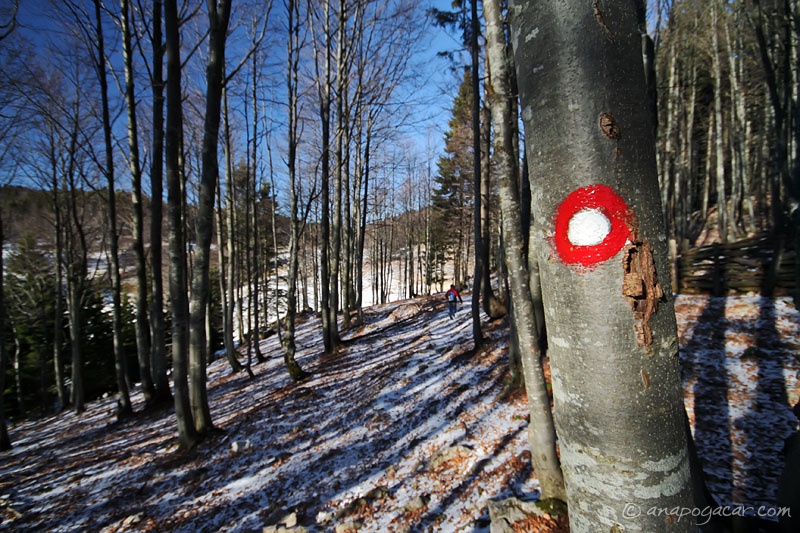 After an hour or so the summit at 1508 meters above sea level was in front of us.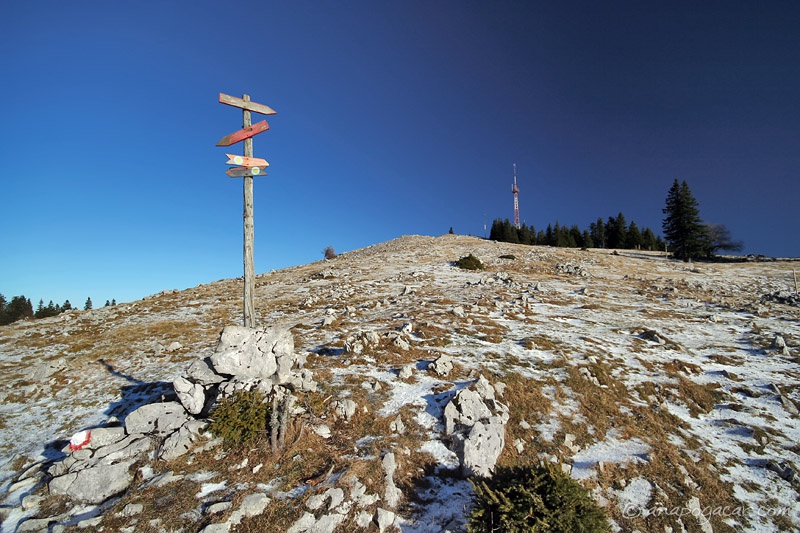 The views over the Kamnik Alps were fantastic.
Mighty Mt. Planjava to the left and Mt. Ojstrica to the right.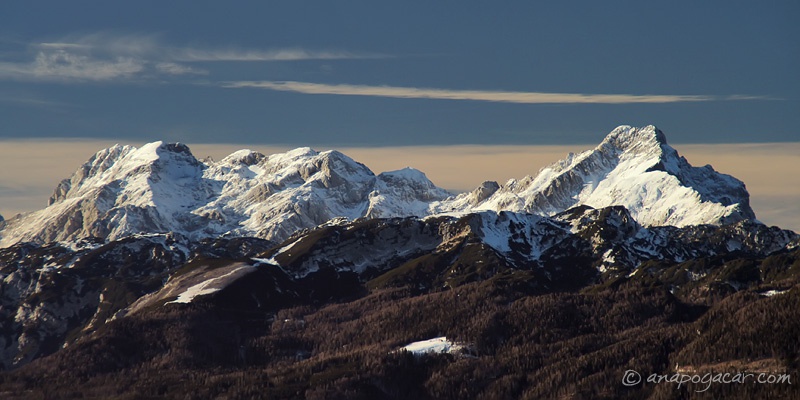 It was windy and I almost got frostbite, so we hurried back down. But along the way I couldn't help but take photos. The late-afternoon light was turning more and more orange.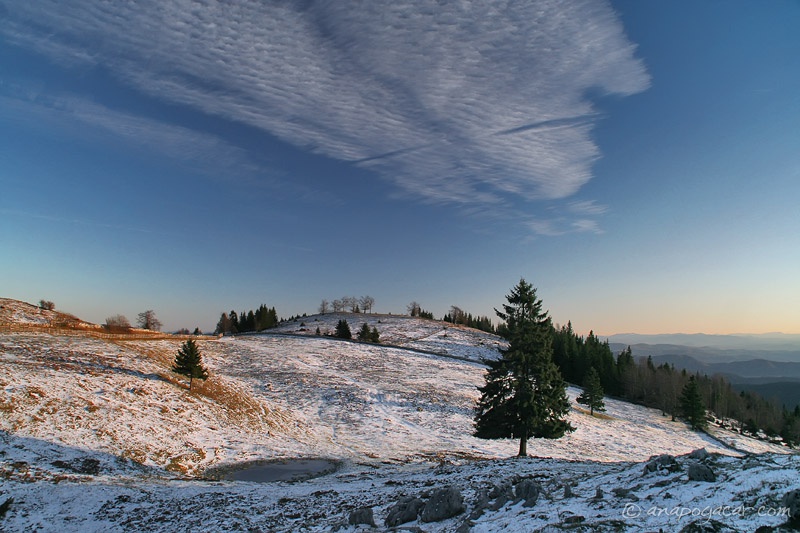 The last stretch of the road before we reached our car offered more fantastic views.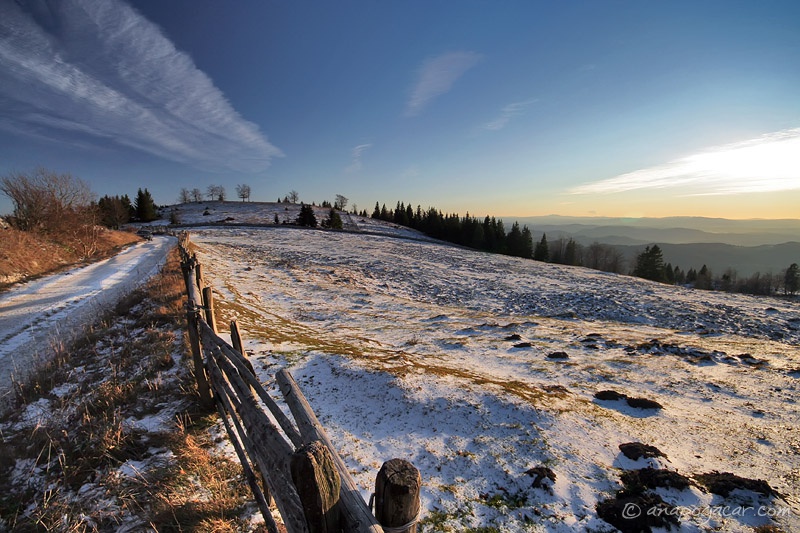 Along the road going back down to the valley, a pile of logs was waiting to be hauled away.
It was a nice walk, short but sweet. If you want, you can make it considerably longer by parking the car lower down the road.
More photos, as usual, are
here
.