Peričnik is one of the most magnificent waterfalls in Slovenia during winter. Three photographers,
Luka
,
Andrej
and I, set off one early morning in mid January to capture its glory before the weather got too warm.
After a leisurely walk through the Vrata valley and a short ascent from the road the first glimpse of the waterfall took our breath away.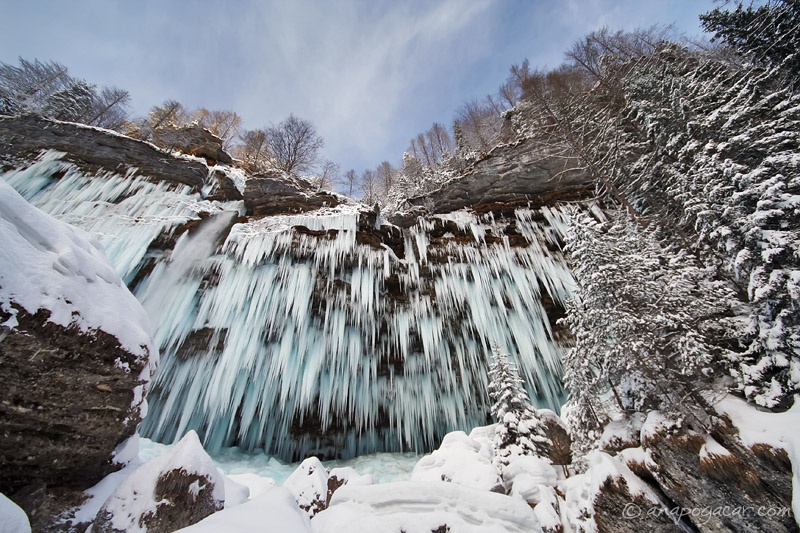 A huge wall of icicles and a small fir tree.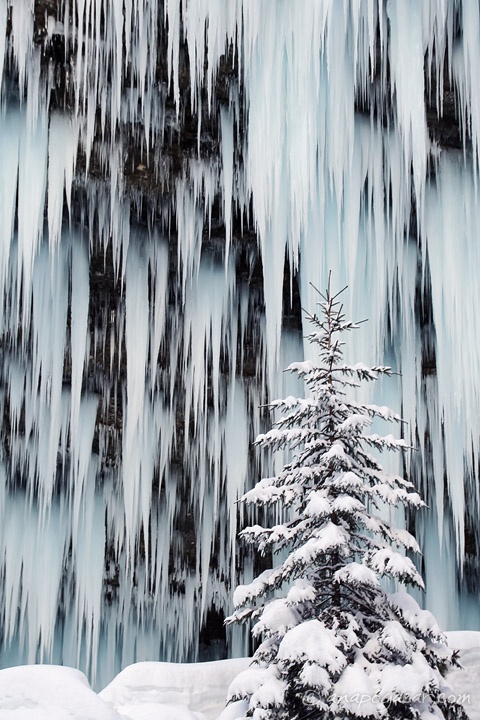 There is a single waterfall which plunges over 50 meters deep, but in winter the whole wall freezes in thousands of icicles.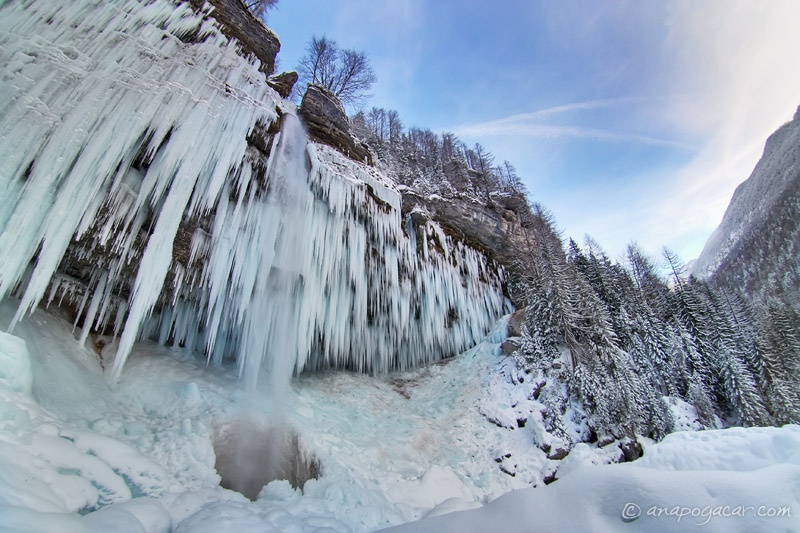 Icy pattern.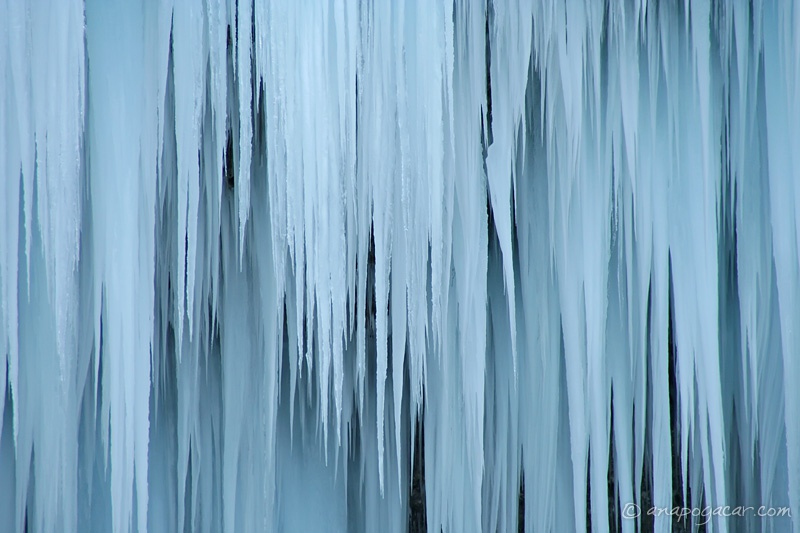 Luka in front of the waterfall.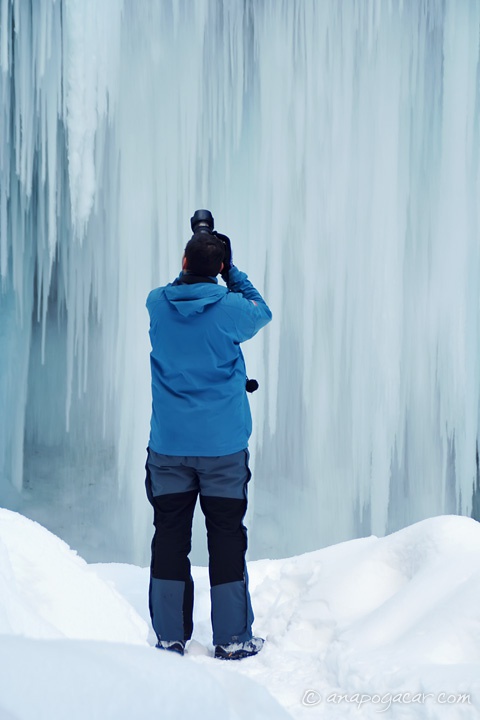 The icy water falls into a deep hole which resembles a crater.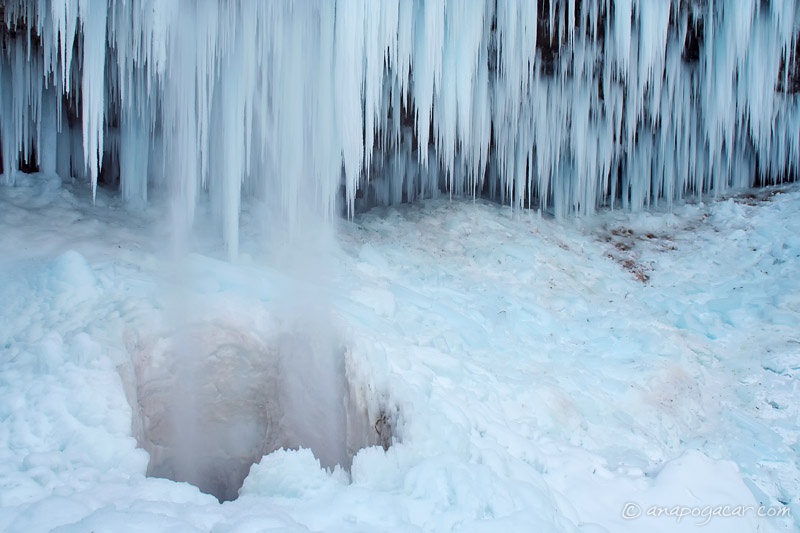 The ice is incredibly blue and formed in various shapes.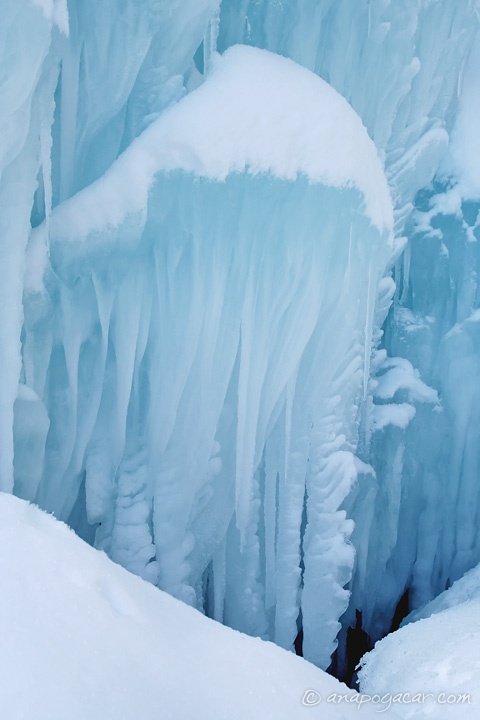 After a few hours of shooting from all possible places, the sun finally hit the top of the wall.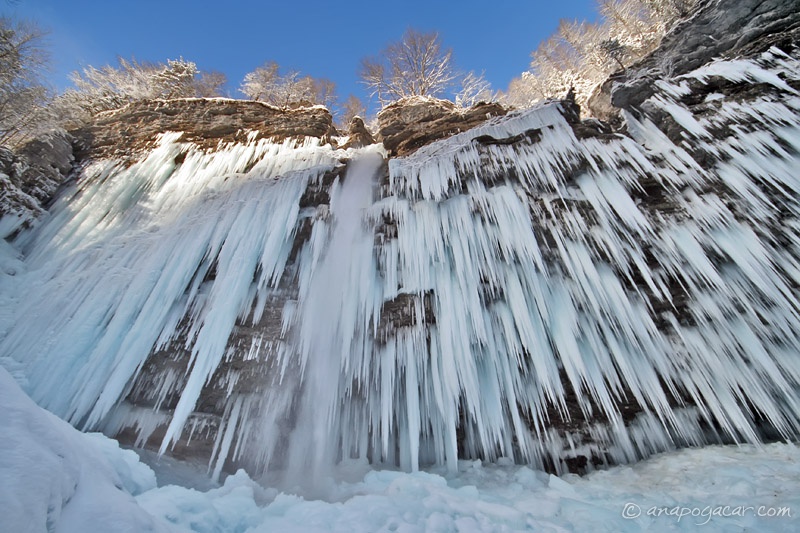 These are broken icicles that fell from the wall after the sun had shone on them. Their base melted and they crashed to the ground. The roaring sound they made was overwhelming.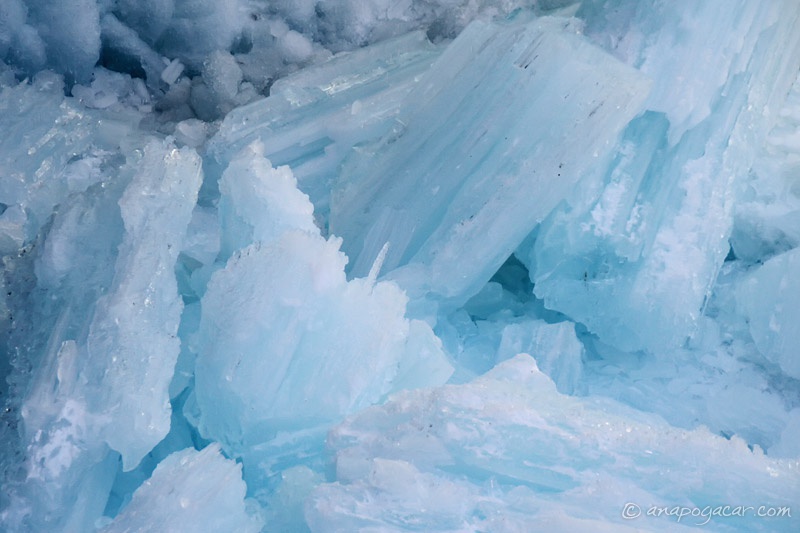 And afterwards, every ten minutes or so a huge chunk of ice collapsed with a thunder.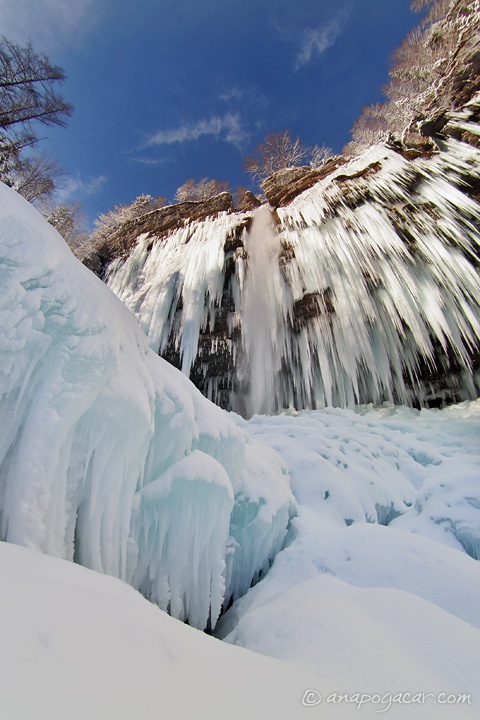 When the whole wall bathed in sun rays, we called it a day and headed home, very pleased with our photo session.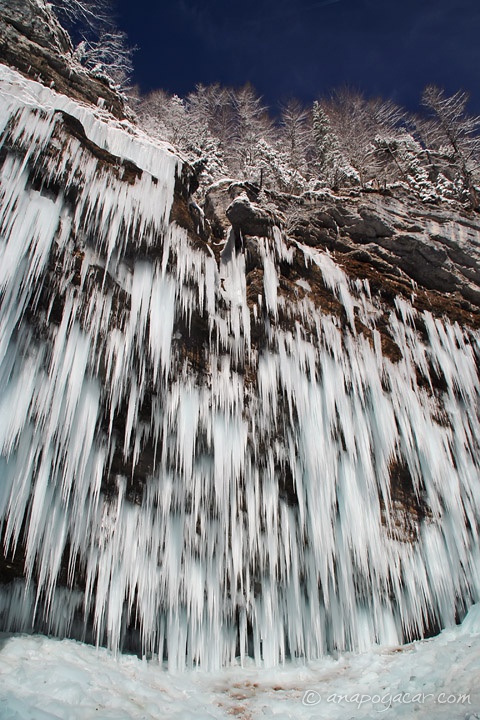 We were lucky. The weather turned very warm and wet after that and I'm sure the icy waterfall is shrinking by the hour. I only hope the winter is generous with cold and snow once again so we can enjoy and admire this glorious winter spectacle one more time before the spring arrives.