The last couple of days were interesting again, weather-wise. After a warm period in which all snow had melted, it started to snow on Sunday. On Monday, the view from my window was the right winter color again - white. :))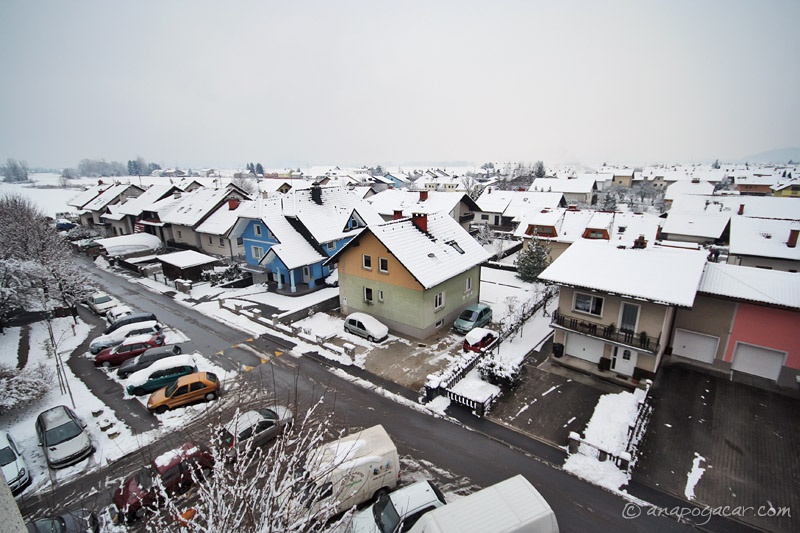 After some heavy snowfall last night our street looked like this in the morning.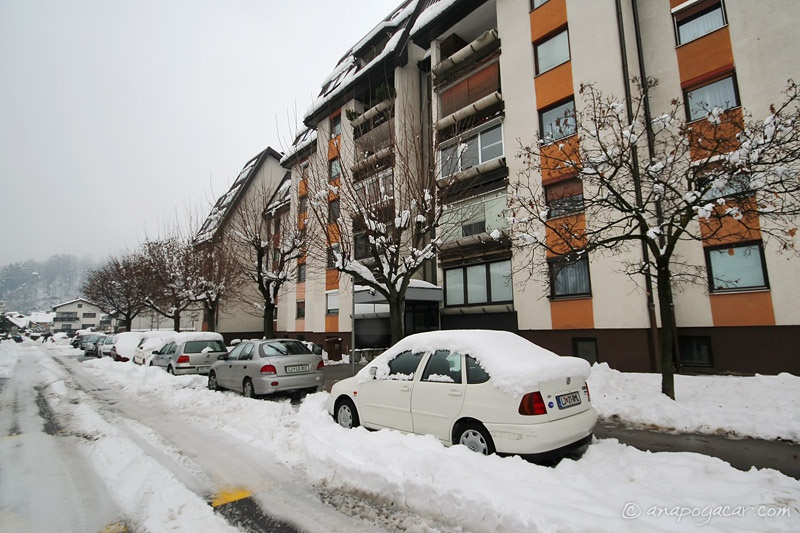 As the weather forecast said the snowing would turn to rain, I went for a walk around town.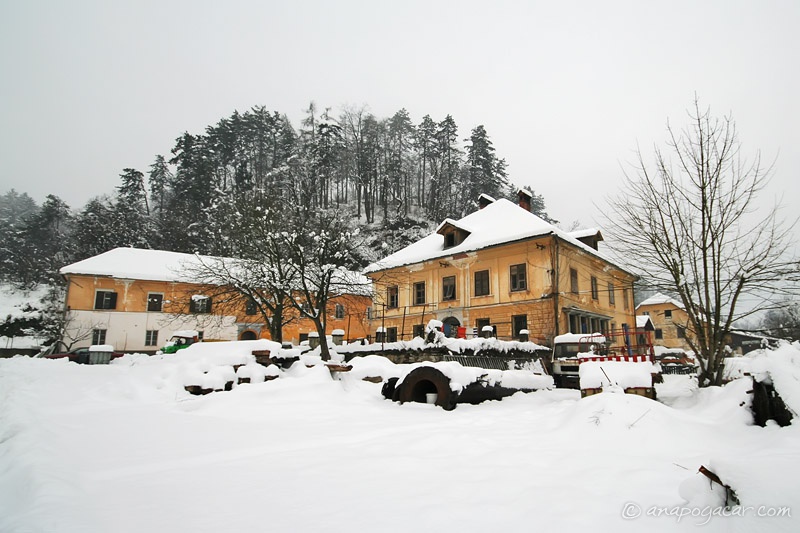 I doubt the rugs and laundry will dry in this weather. :))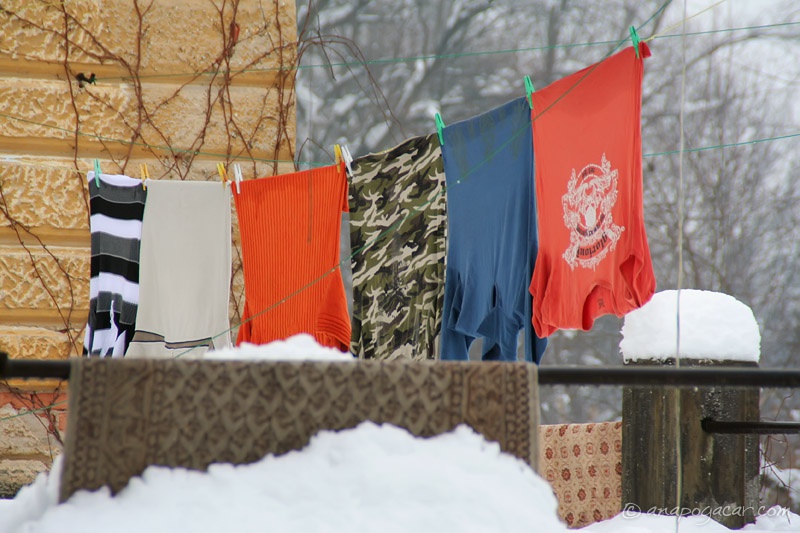 I continued along the path that leads along the creek ...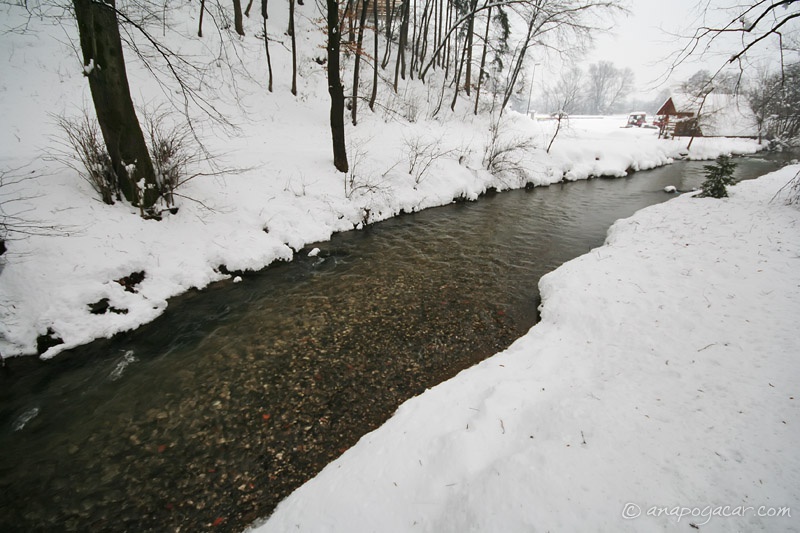 ... to a field. The fog descended and it started to rain!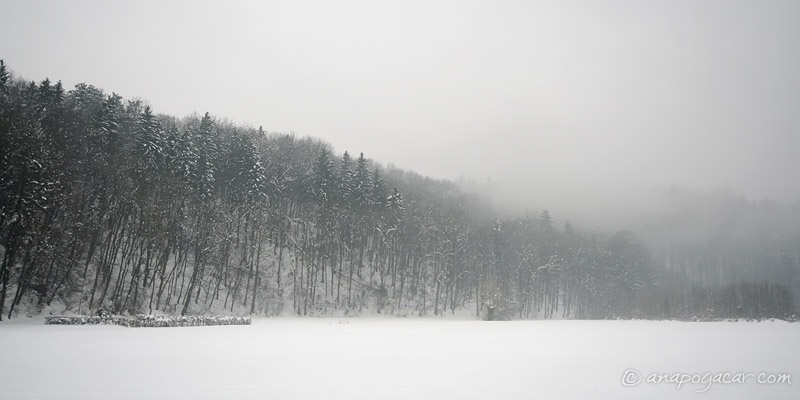 I hurried back, but I did manage to snap a few pictures of a junkyard on the way.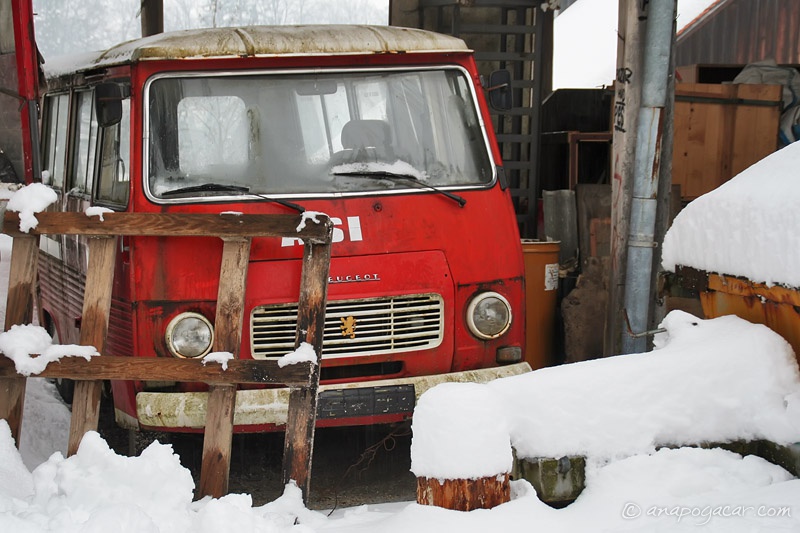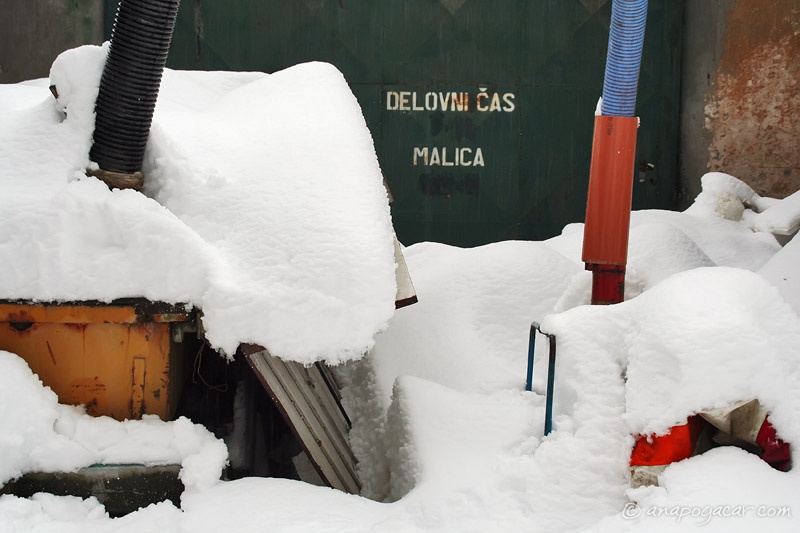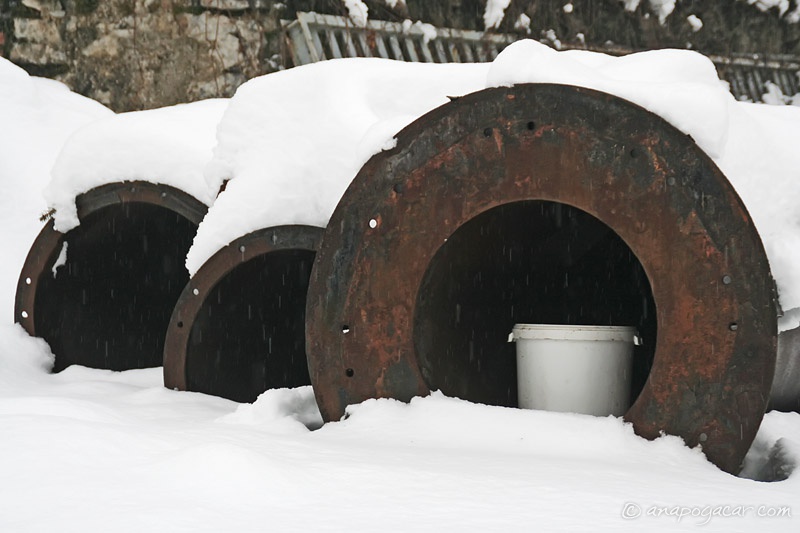 Do you see rain drops? By the time I got home I was completely wet. I really hope the weather doesn't get any warmer. I prefer snow to rain any day! ;)