After attending a midnight mass at the chapel on the Velika planina plateau for Christmas a couple of years ago, I decided to give it another go this winter. Instead of taking the cable car (going up is ok, but the wait for going down can last up to three hours!) we hiked from the valley. It was quite romantic especially when we turned the headlamps off. Walking in the dark, first through the forest and then up the open slope, fills you with all kinds of feelings - even a little bit of fear for the fainthearted, but mostly it was exhilaration for me.
Once we crossed Mala planina, we could already see a long procession of people walking with headlamps and torches.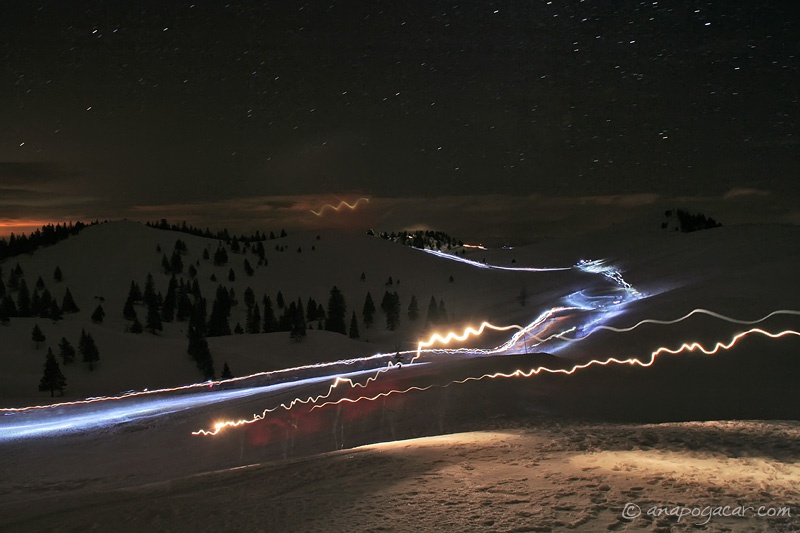 People were throwing all sorts of explosive devices. :)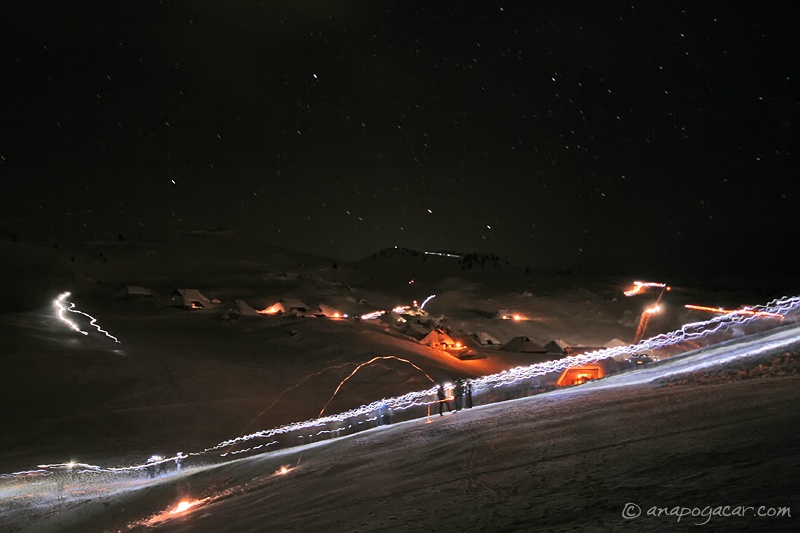 There was a constant flow of people coming to and going from the chapel.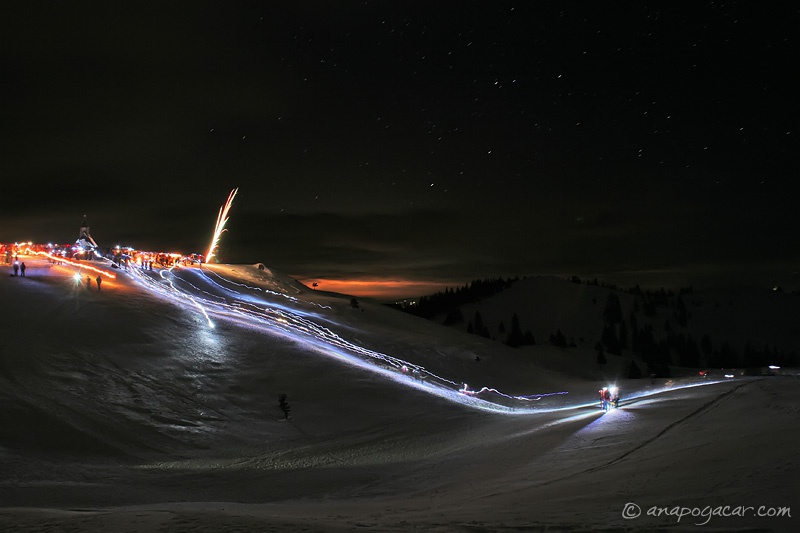 Around the chapel: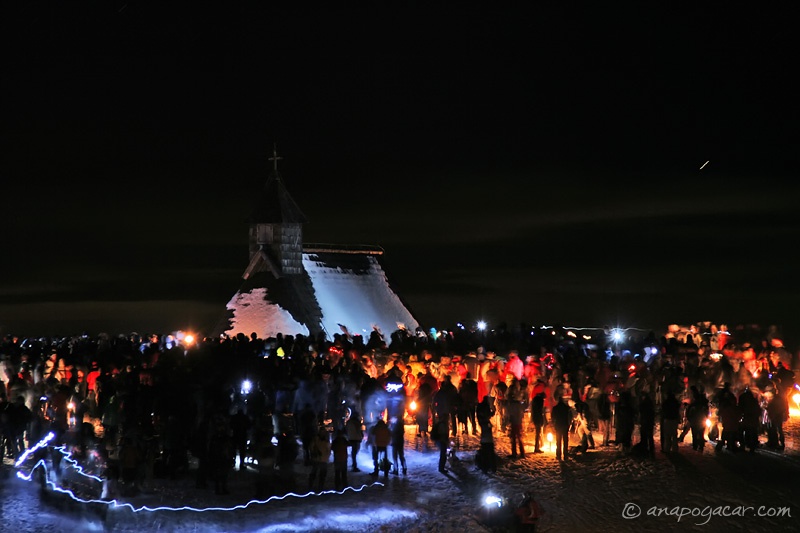 The village of Velika planina: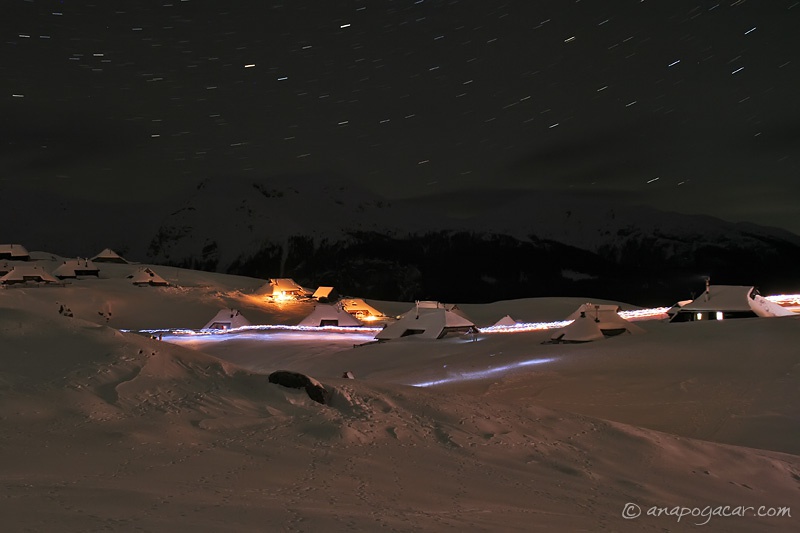 Ghosts and trails of headlamps:

A procession, star trails and light pollution from the valley: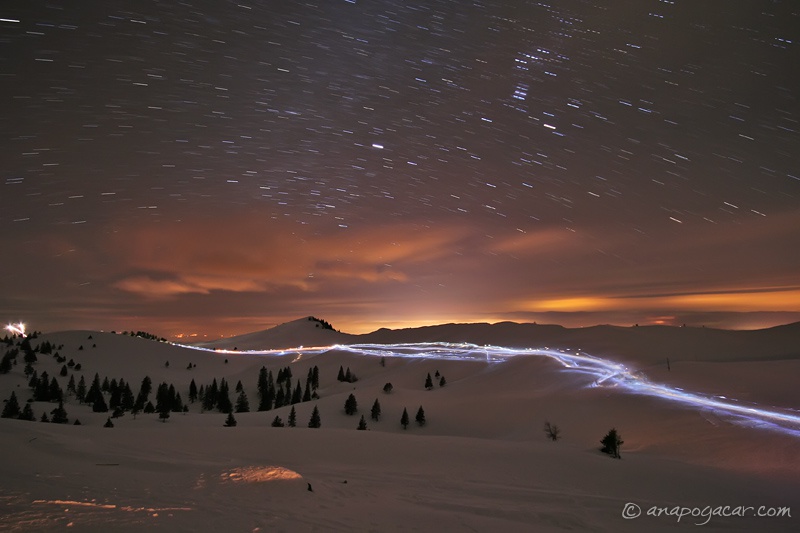 Night illumination penetrating the fog in the valley below: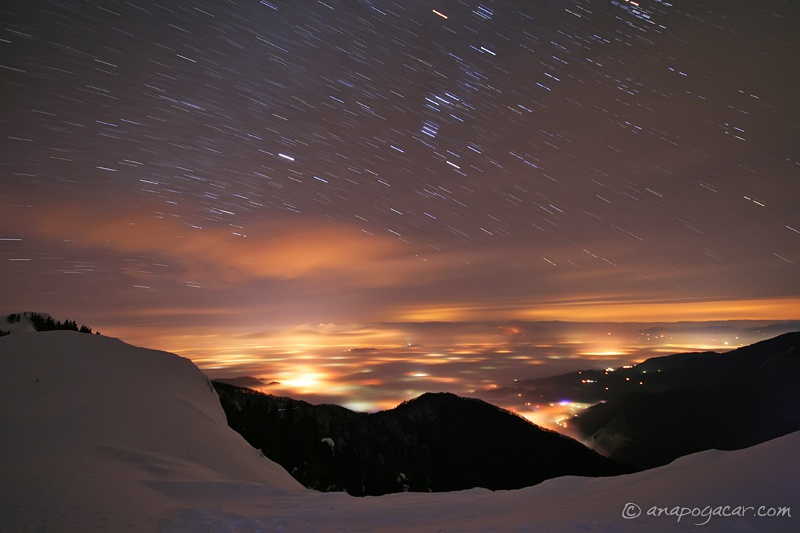 More photos
here
.