The second day of our stay in Berlin was quite busy. In the morning we explored the area around the Kaiser Wilhelm Memorial Church, which was badly damaged by bombing in 1943. The blue interior of the new part of the church reminded me of a church in Brasilia,
Don Bosco
.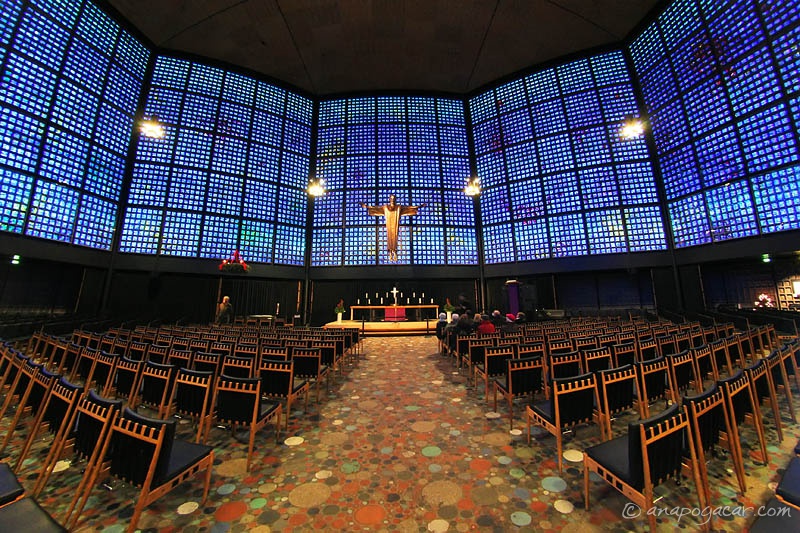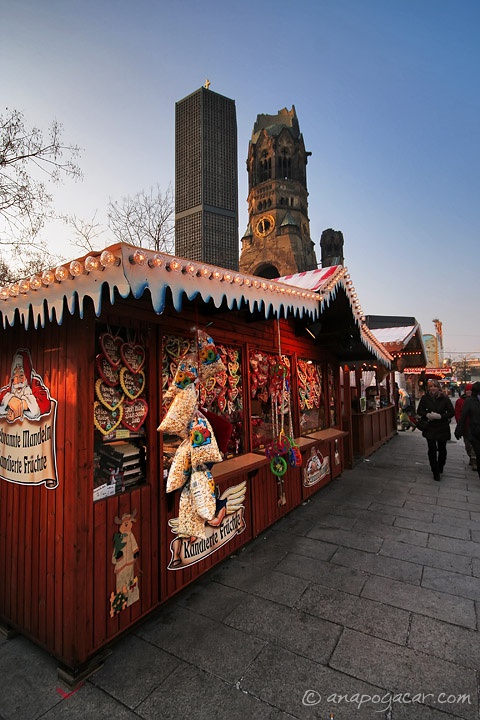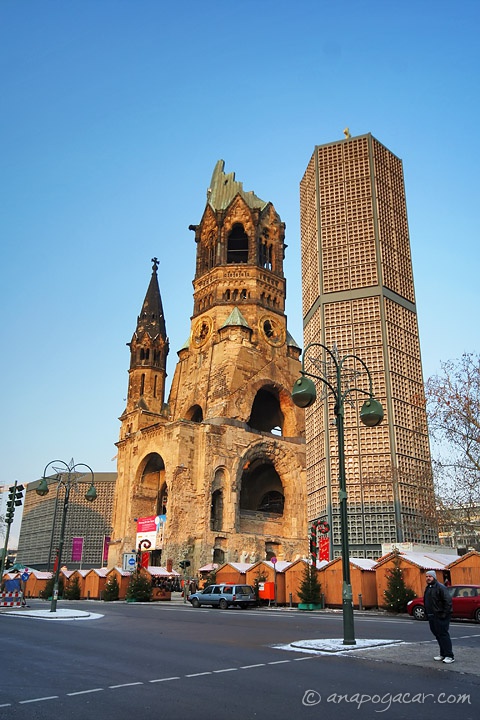 It was still very cold, but at least it didn't snow. For a while I just walked around and took pictures.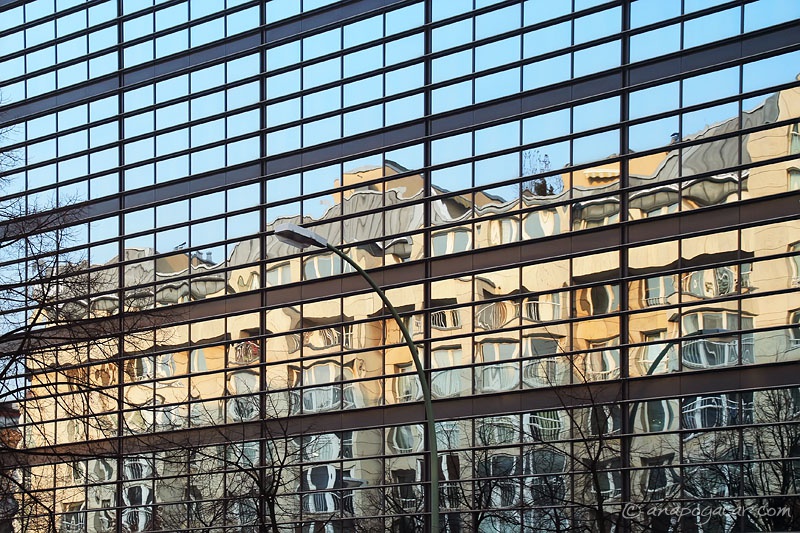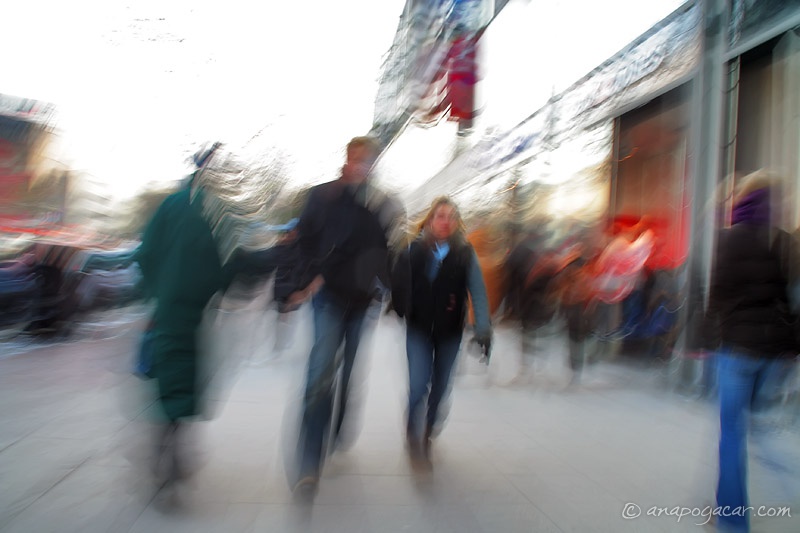 In the afternoon it was time to see Alexanderplatz and the nearby sites. One of the most prominent things to see is definitely the 216-meter high television tower.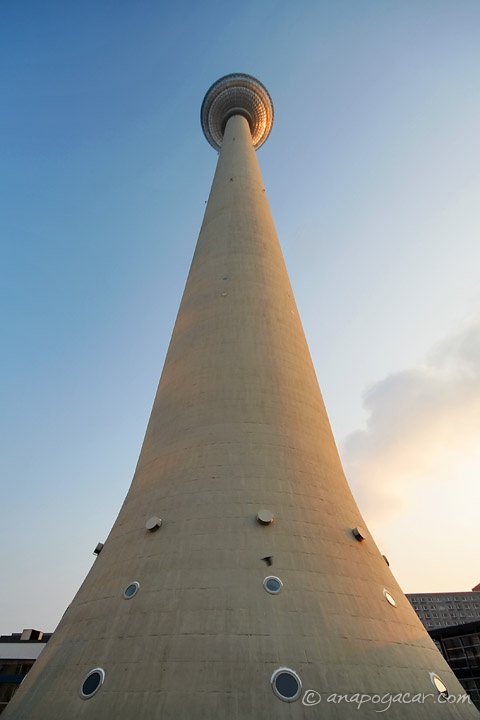 Berlin Cathedral.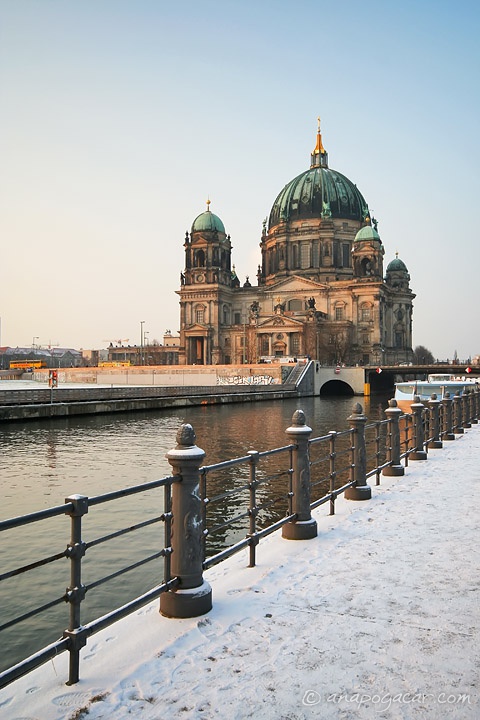 I was lucky to see a (probably freezing) bride at the entrance to the cathedral.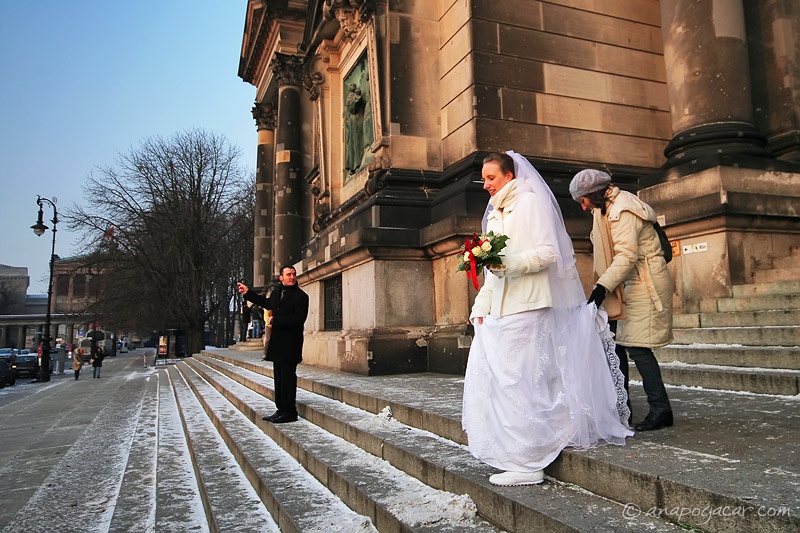 The interior is, well... ornate. :)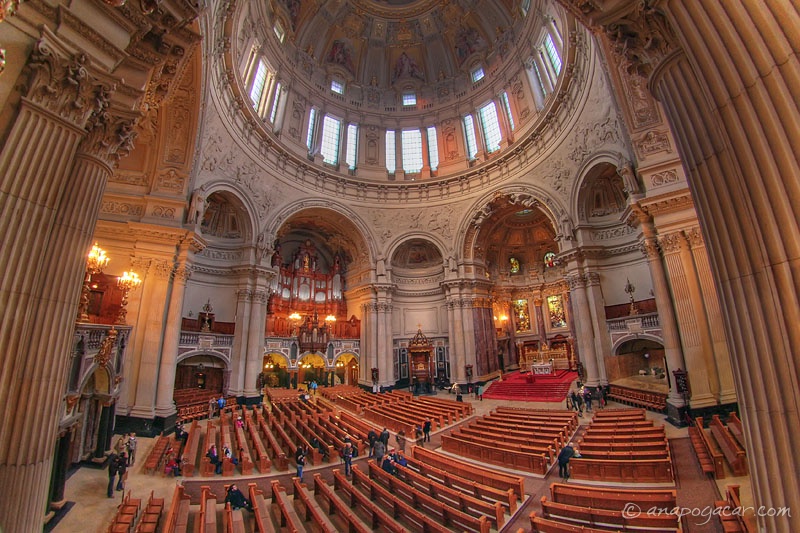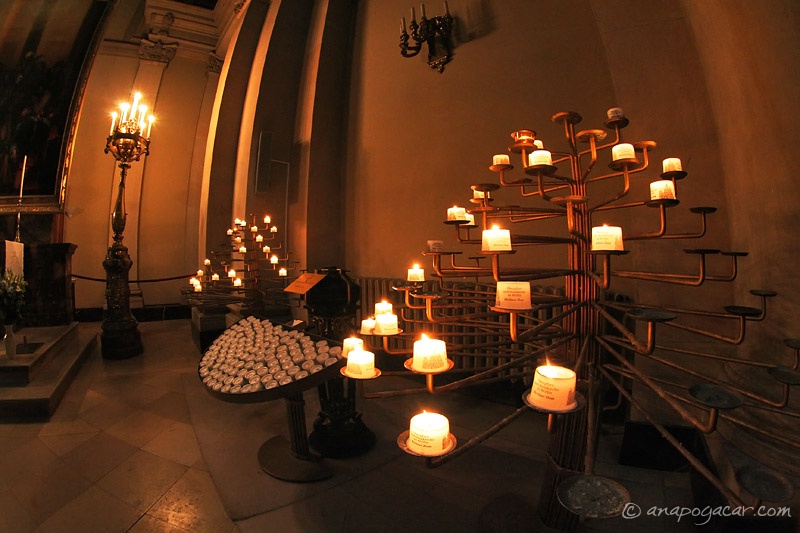 But what I was really waiting for was, yes, you guessed it, blue hour. It's such a shame that it only lasts for about 20 minutes because its light is the best and it's simply impossible to be at different locations during those 20 minutes. I had to run around like crazy again. :)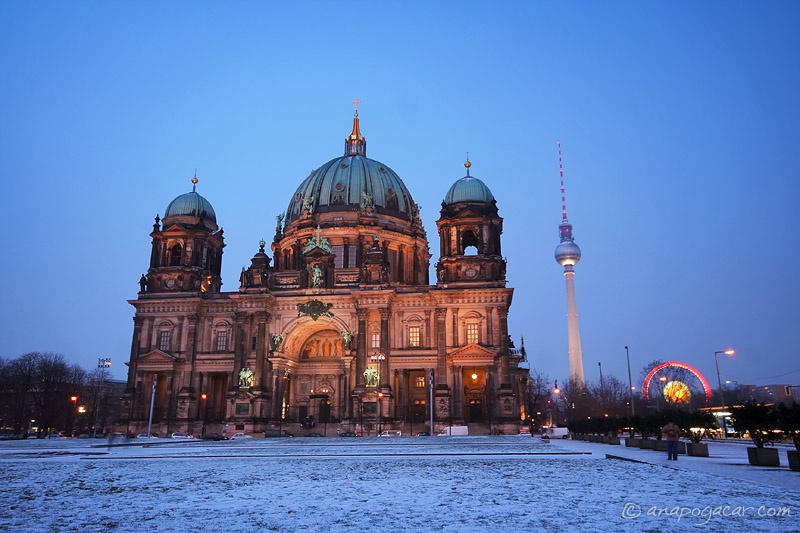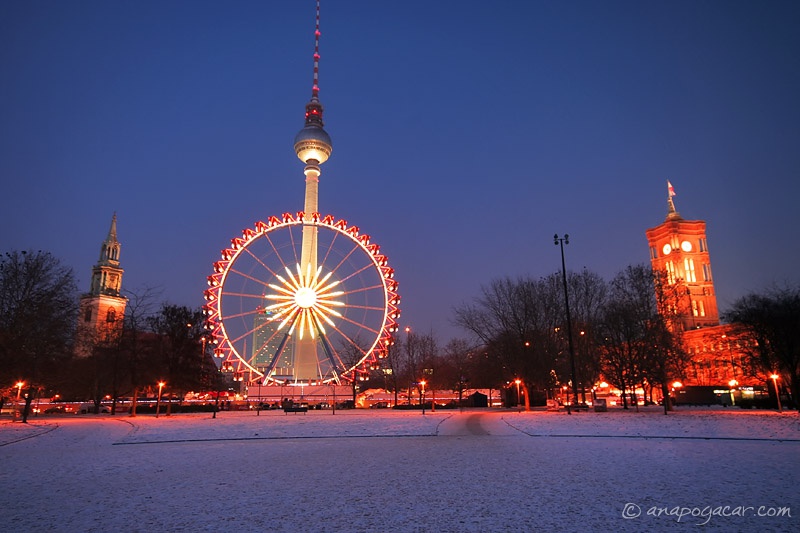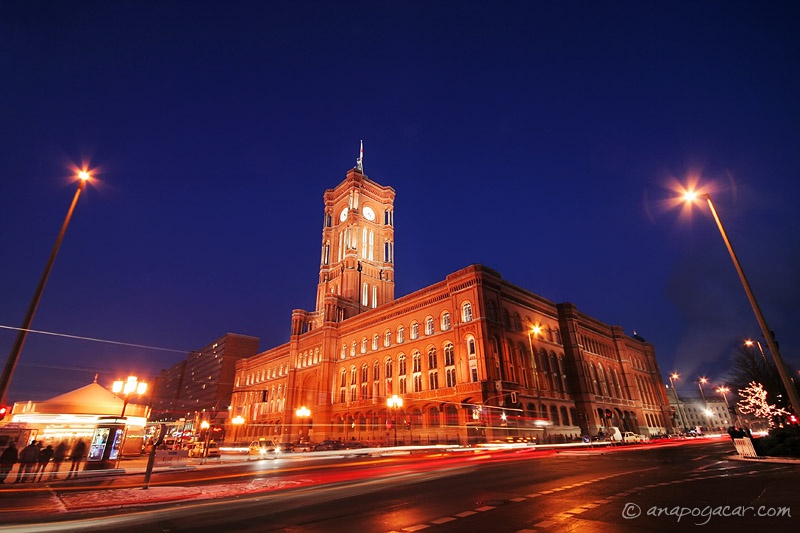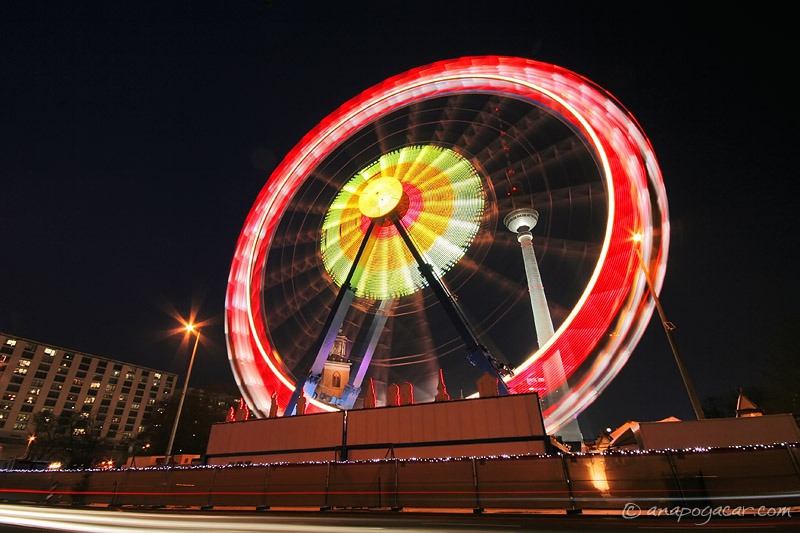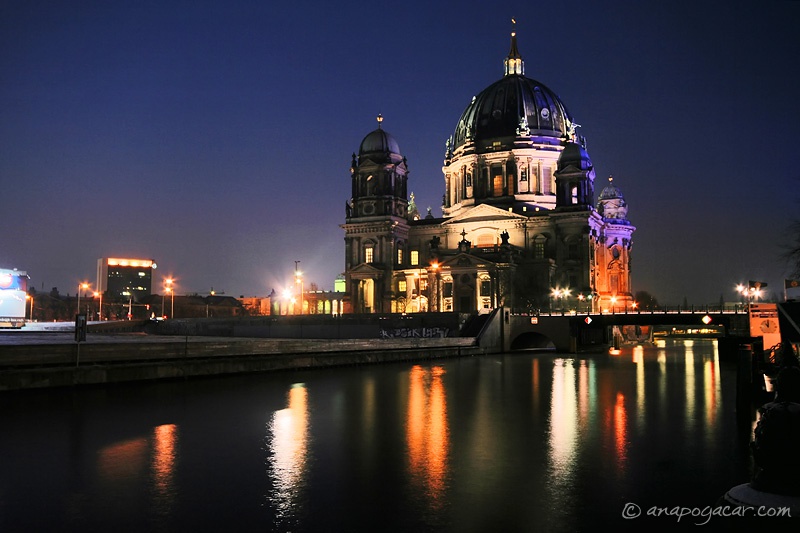 Soon the sky was black and I started playing with the traffic.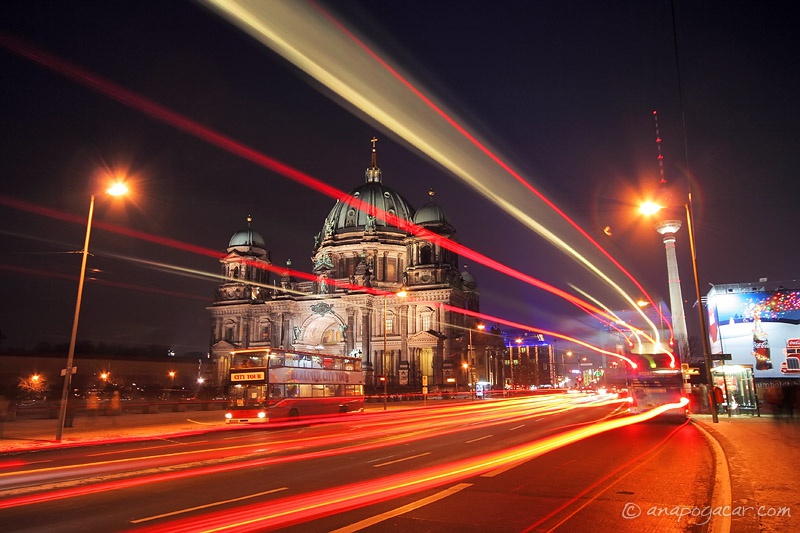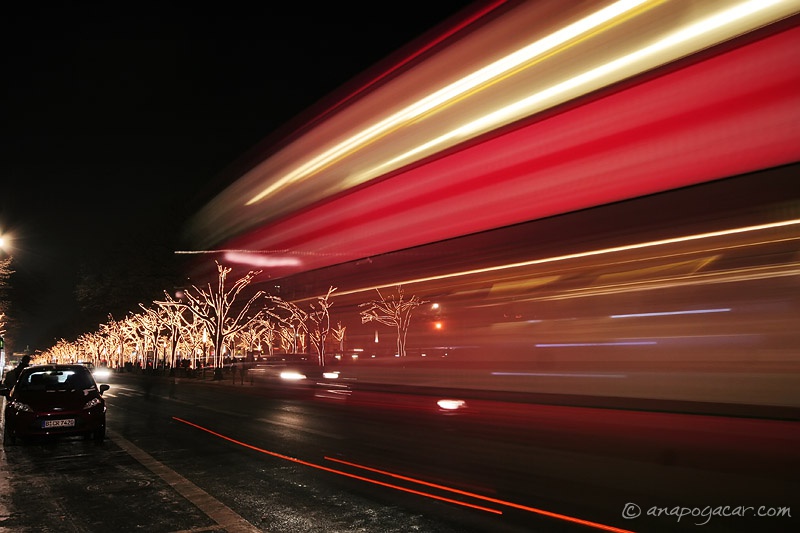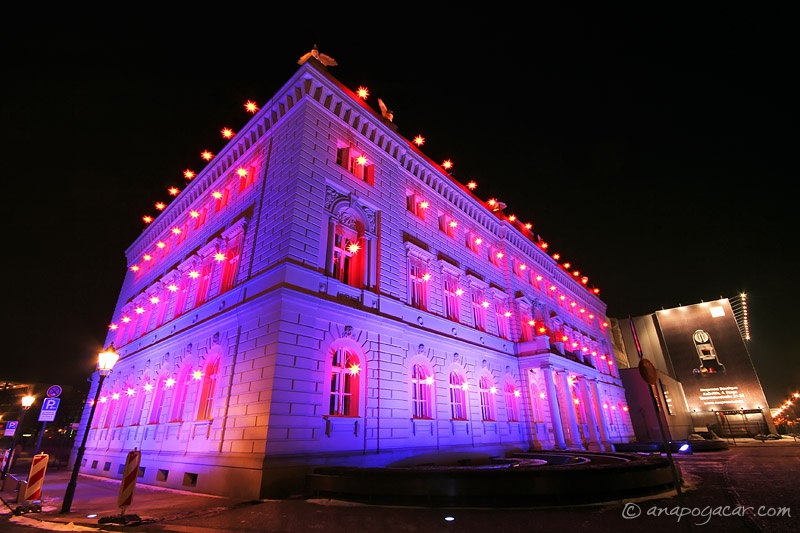 I walked the whole length of an avenue called Unter der Linden with beautifully lit linden trees...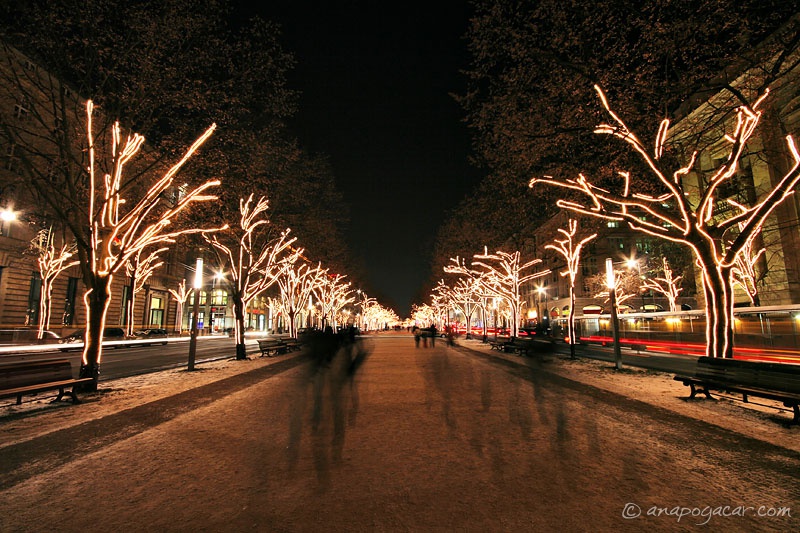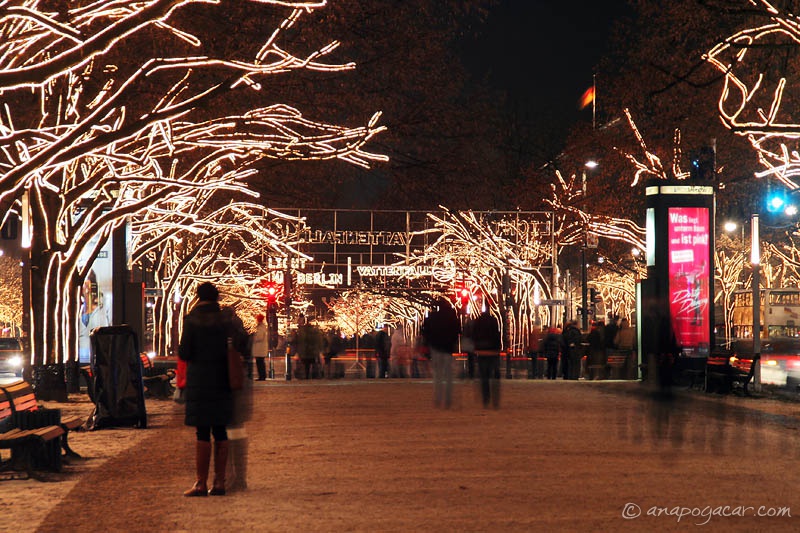 ... all the way to Brandenburg Gate...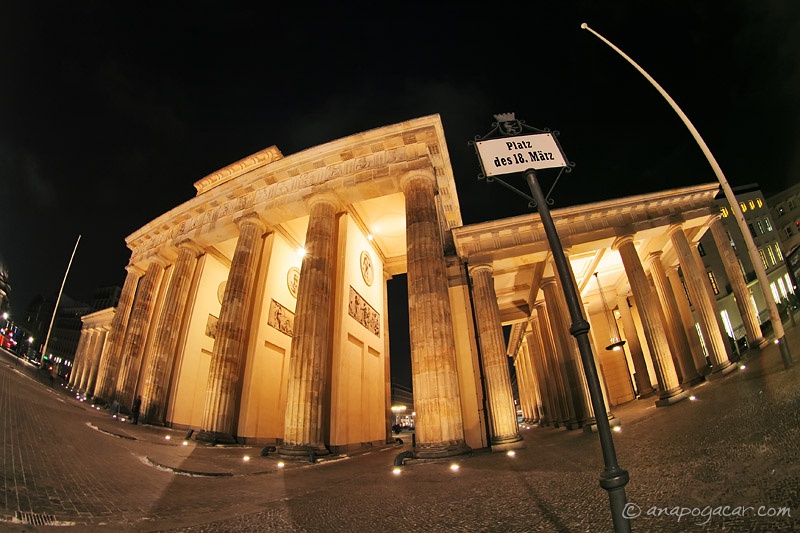 ... past the
Memorial to the Murdered Jews of Europe...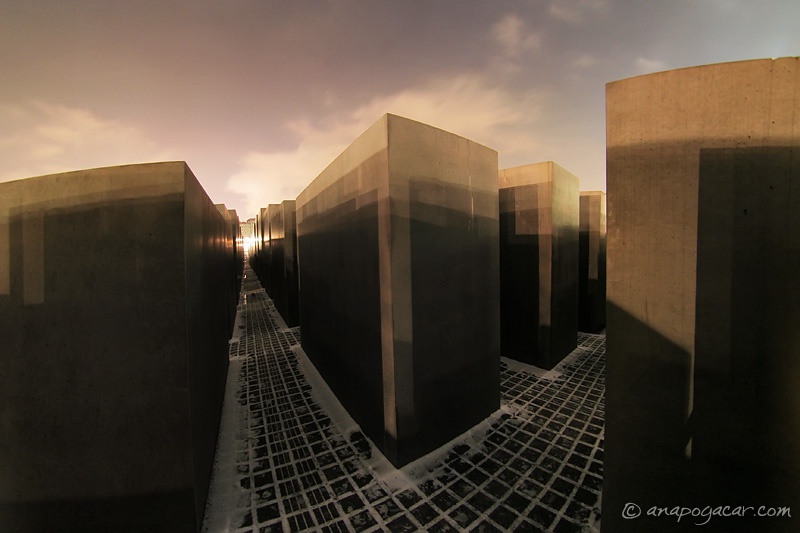 ... to Potsdam Square.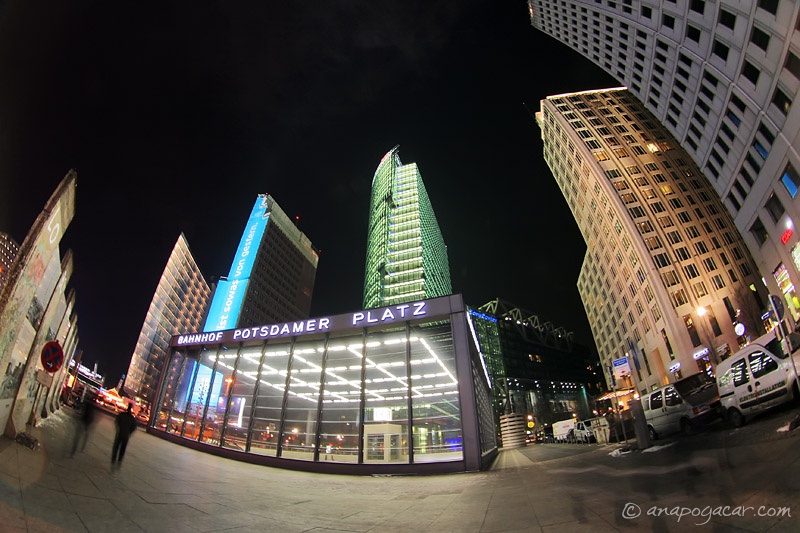 The lively central forum of Sony Center: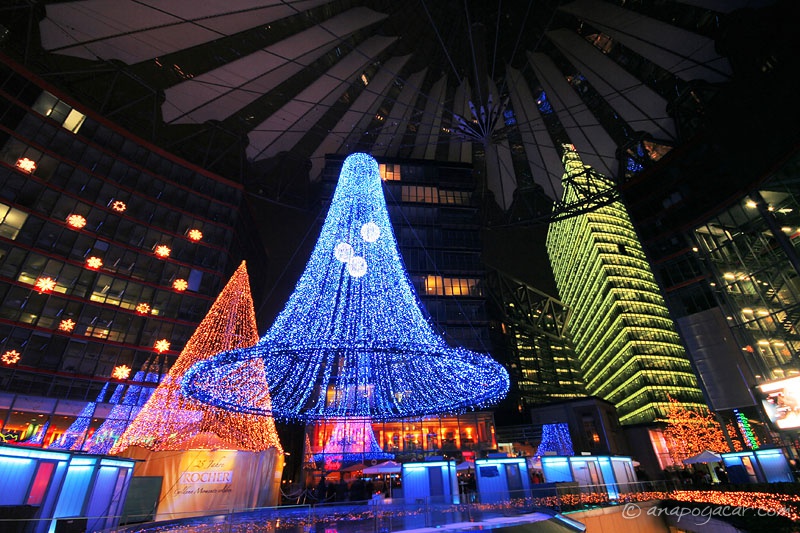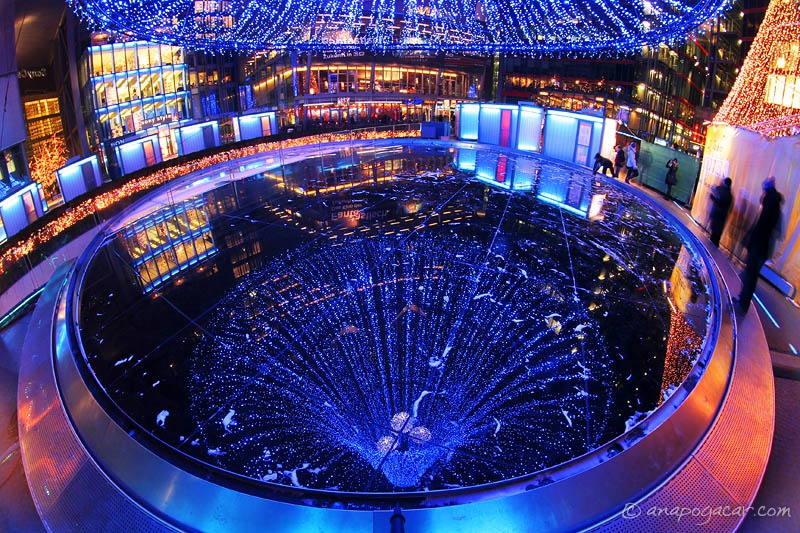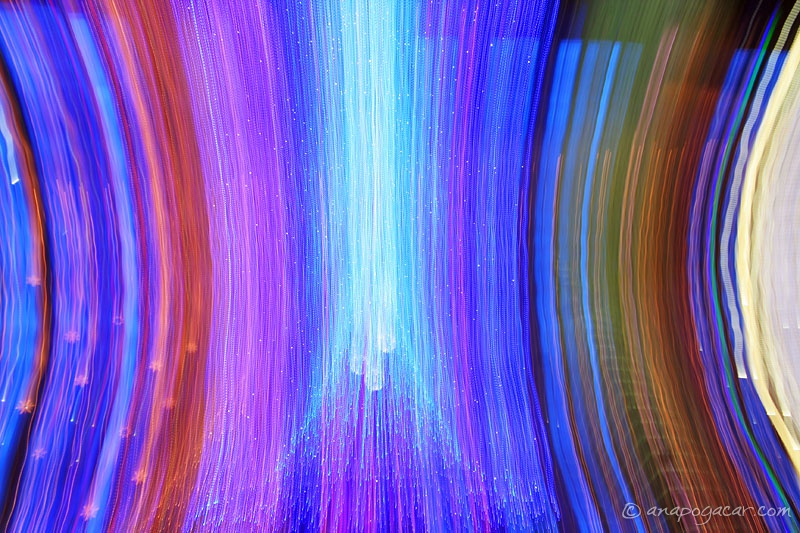 Cold but satisfied with the day I headed back by metro.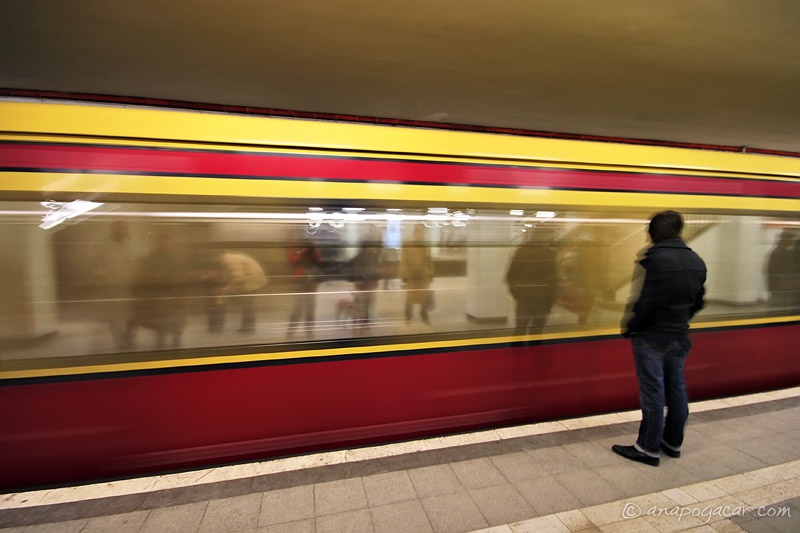 More photos
here
.