All Saints' Day was the last sunny and warm fall day. Luckily I decided to spend it driving around and taking photos instead of staying at home. I didn't really have a plan, so first I just explored some of the backroads around Dovje.
Above Dovje you can see straight into the Vrata valley.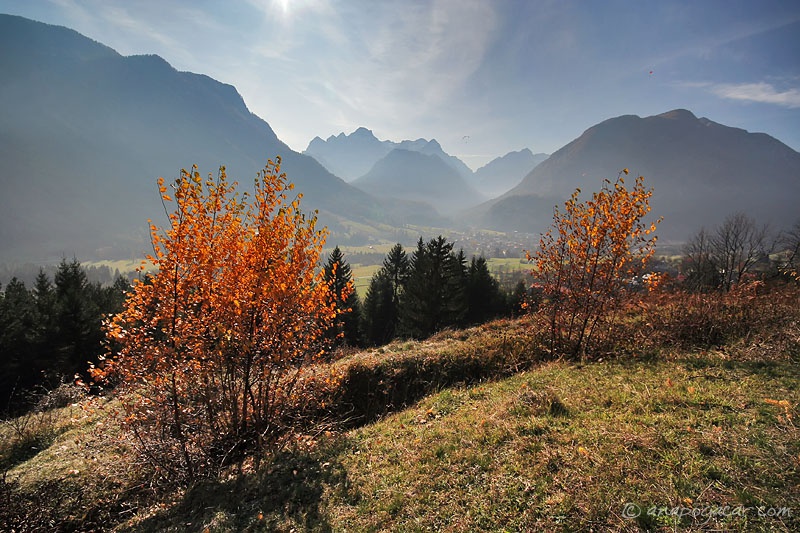 The gravel road ascended for quite a while until I reached a clearing in the forest.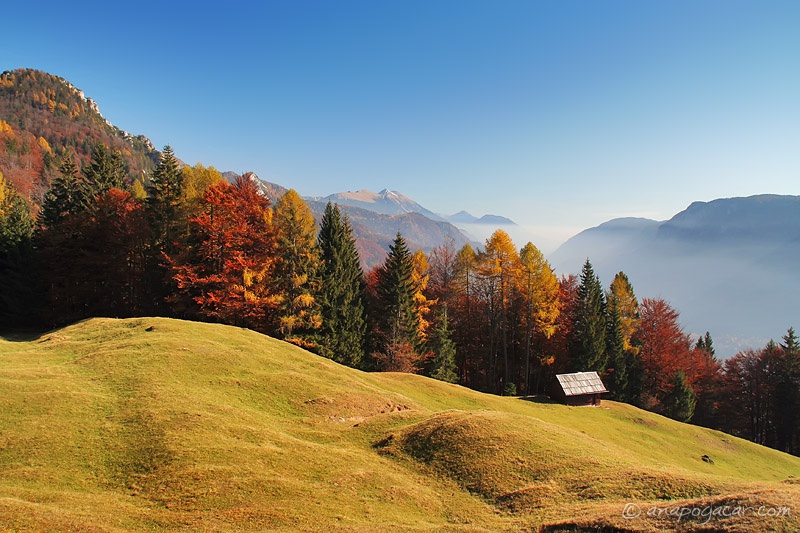 It was unbelievably warm and the sky was deep blue.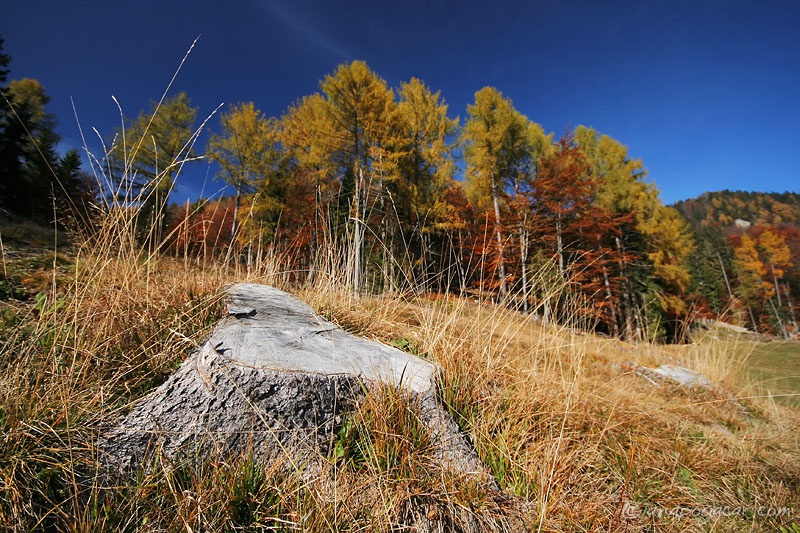 The entrance into the three valleys of Krma, Kot and Vrata was directly in front of me.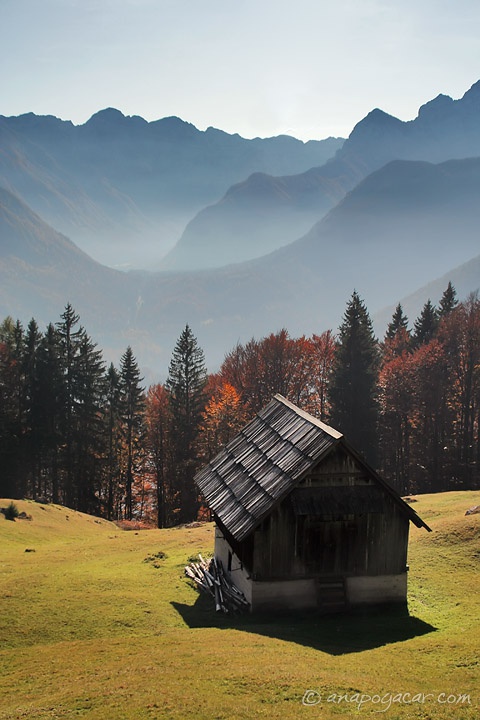 Then I quickly headed to Kranjska Gora and stopped at Lake Jasna.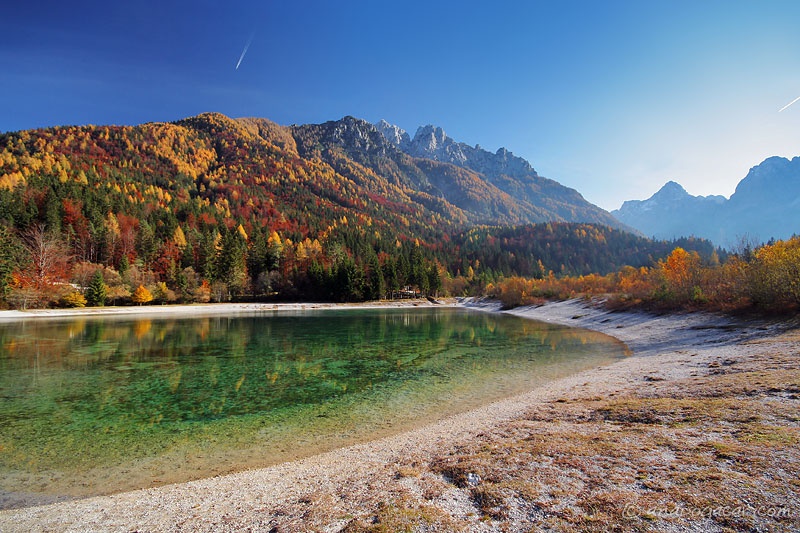 Backlit tree at Lake Jasna.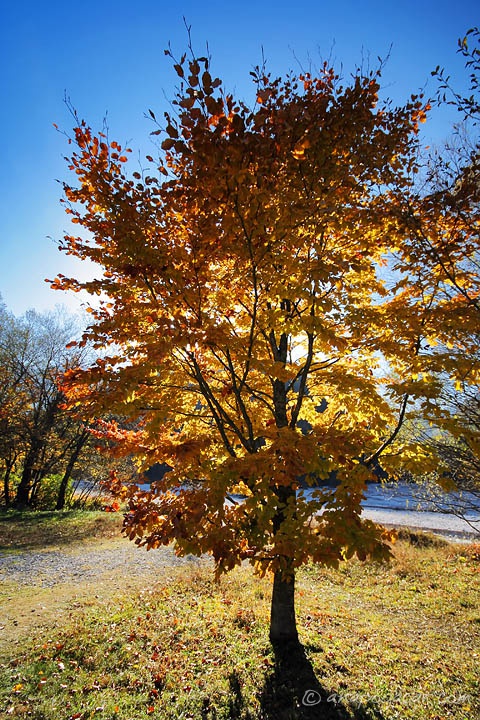 The only thing I really wanted to see that day was golden larches on the Vrsic road. Hurriedly I pulled over to take a photo of the Krnica valley ...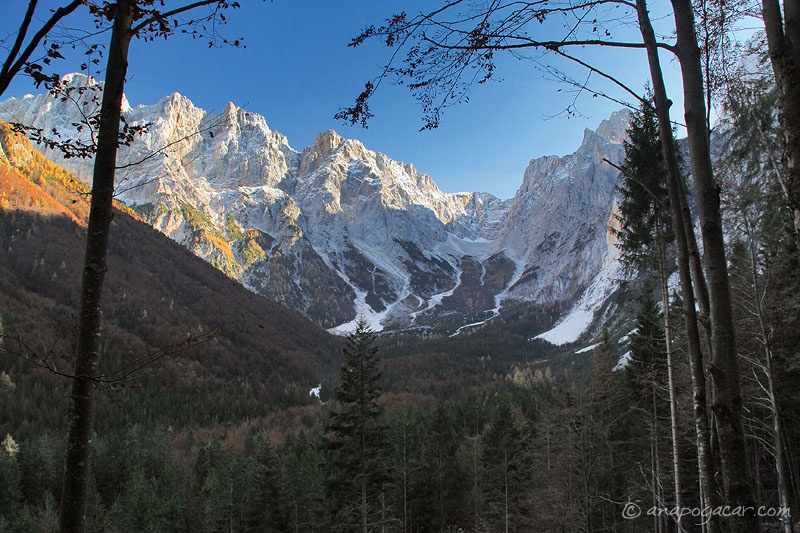 ... and magnificent Škrlatica.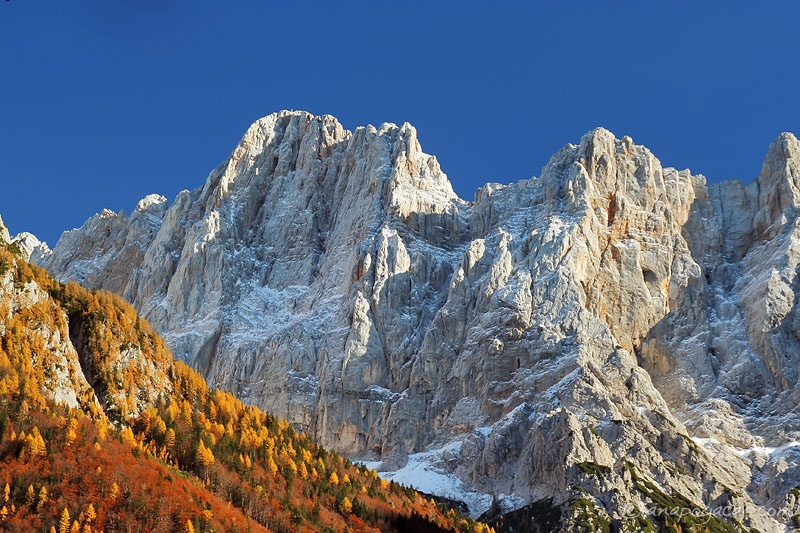 With minutes to spare I reached my favorite spot with a very scenic larch forest.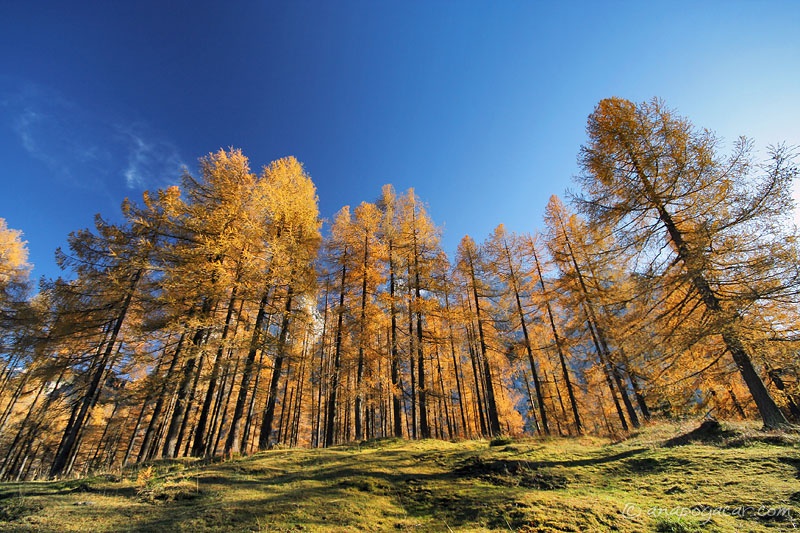 While I was running around, trying to find the best vantage point, the sun was about to set behind the mountain.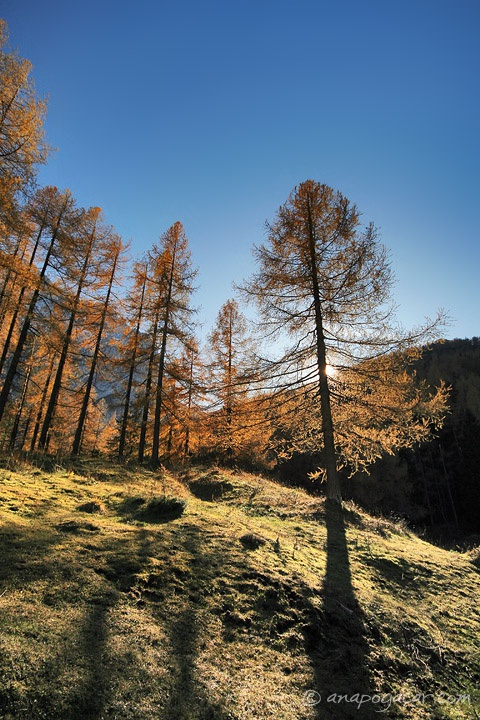 One more look at the larches and off I was.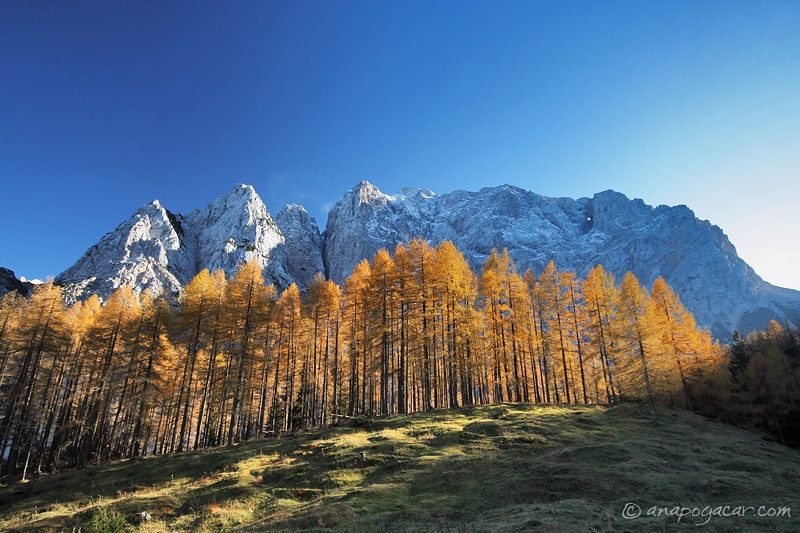 I didn't even stop at the Vrsic pass. Instead my next stop was a couple of kilometers down the Trenta road. There is a viewing platform offering great vistas of the surrounding mountains.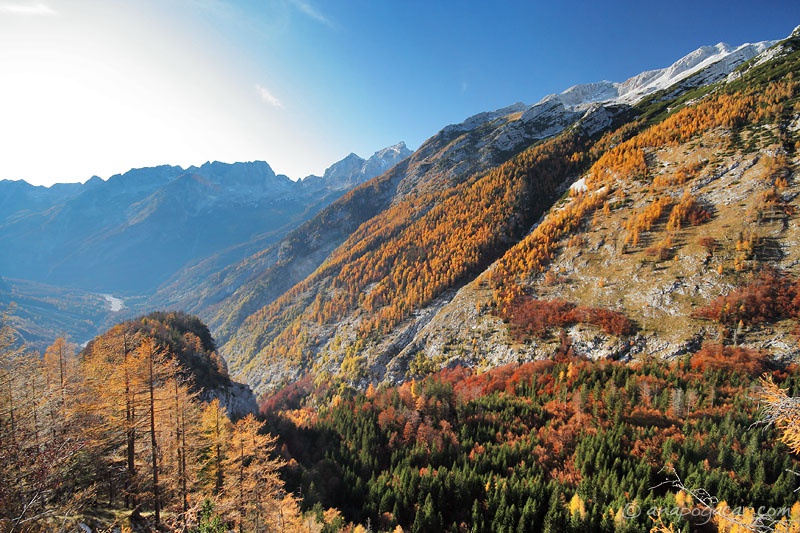 Again, I was late for the next destination. The sun had just disappeared behind the mountains, which cast a shade over Zelenci.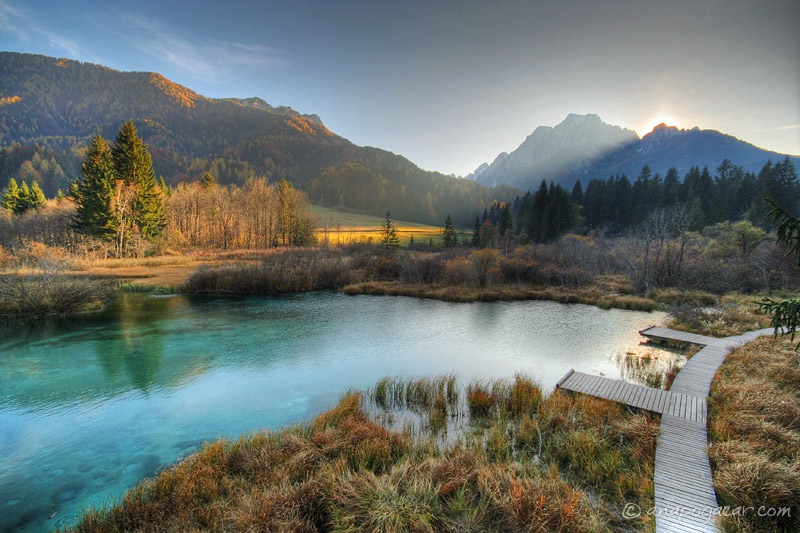 Time to move to the sunny side of the mountains. Not knowing exactly where to go, I had a look at the map and chose another gravel road above Podkoren.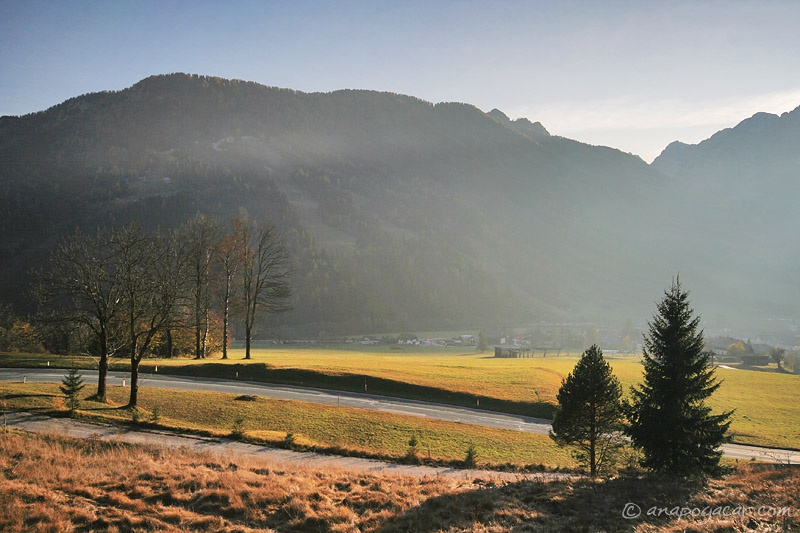 The road slowly climbed the southern slopes of Karavanke, offering nice views of the valley below.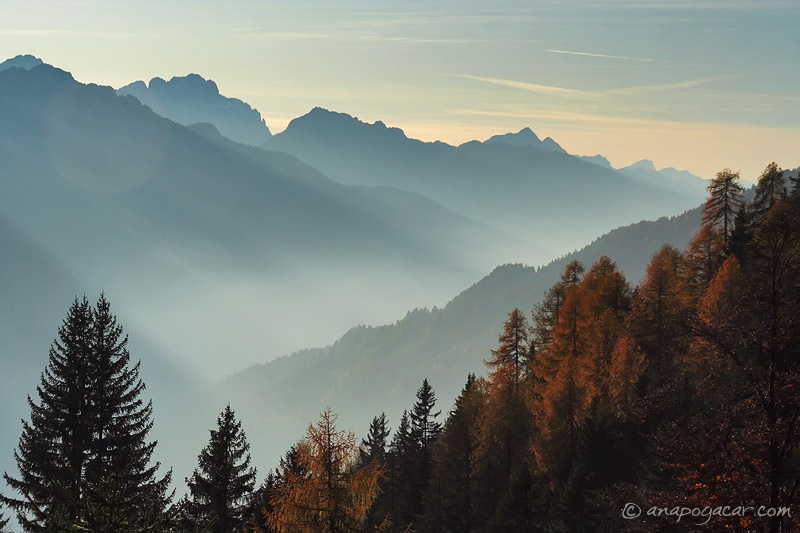 Every time the forest thinned I stopped to take photos. The whole slope exploded in fiery orange.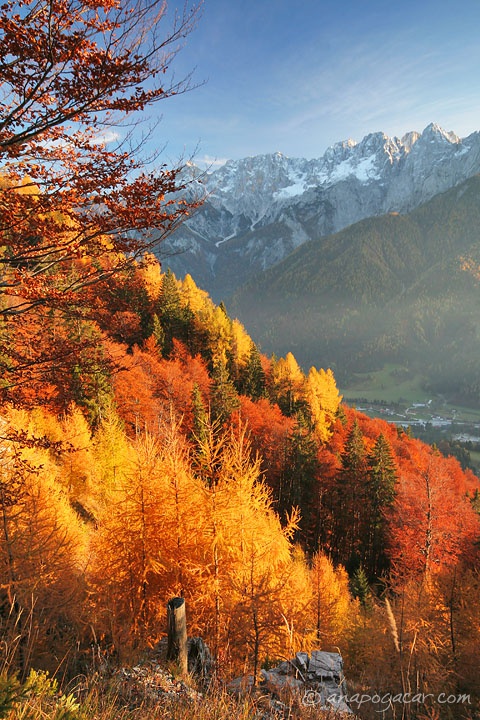 Kranjska Gora below me.
I reached a clearing just in time for sunset.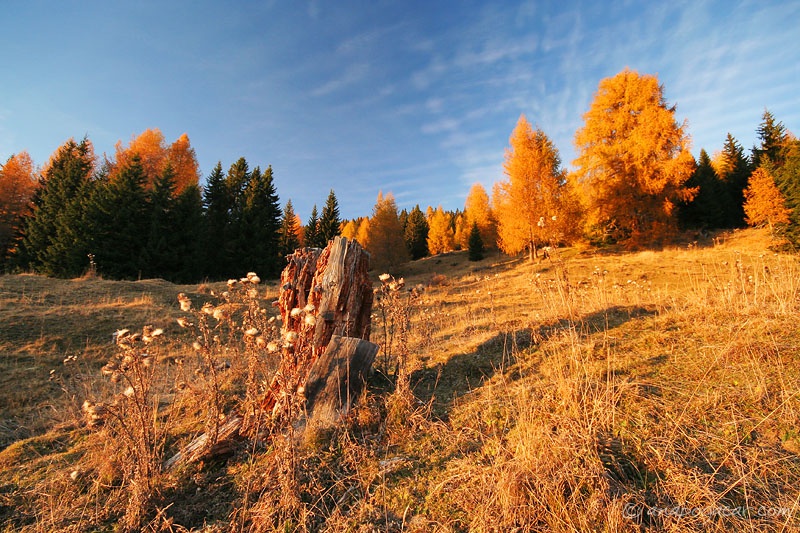 Last sun rays.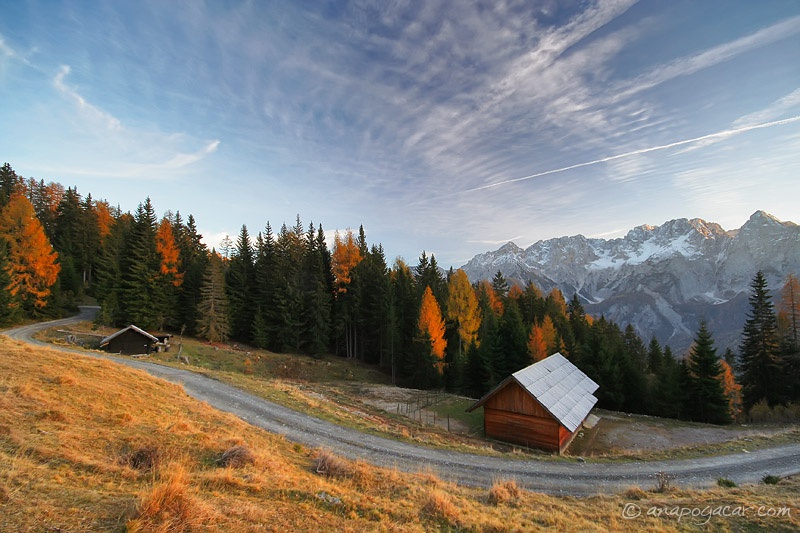 On the way back down to the valley there were more photos to be taken.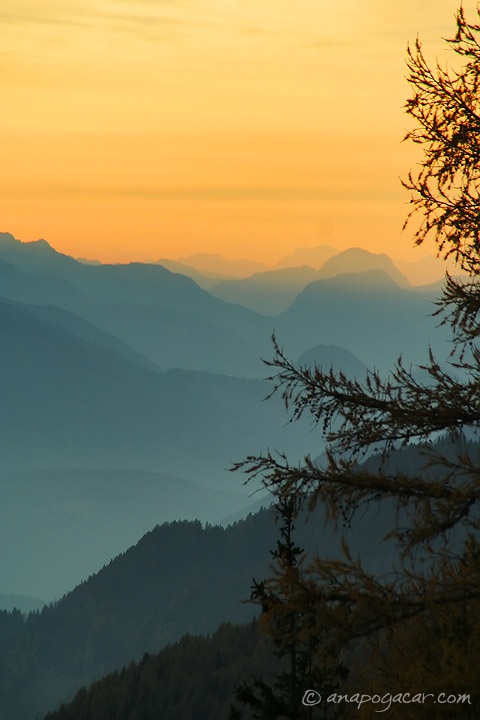 Only the peaks were illuminated by the sun as I made my way down.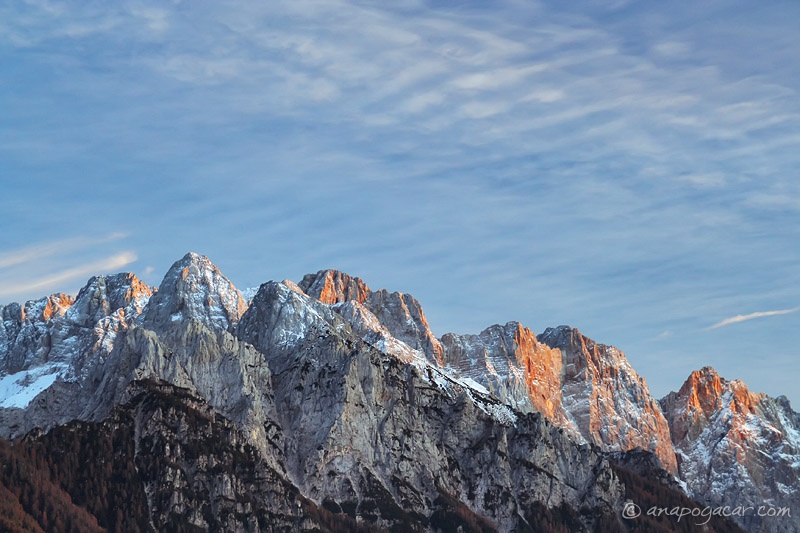 Considering the fact that there was no plan and I had no idea where I was going, the end result exceeded my expectations. The fall colors were really crazy and it seems that day was the last chance to photograph them, at least at higher altitudes. The following day it snowed. ;)
More photos
here
.