Yep, this post is only three months late. :) At least the photos didn't end up buried somewhere on my disk, with no selection and no post-processing.
Anyway, in mid October my friends
Andrej
, Črt,
Luka
, Michelle and I went exploring the west part of Gorenjska. The conditions were perfect - OK, different to say the least: the foliage was still bright colors, but it was covered with a thin layer of snow, and to top it off, the mountains were enveloped in mists.
First we drove to Zelenci, the source of the Sava Dolinka river. It was half-raining, half-snowing.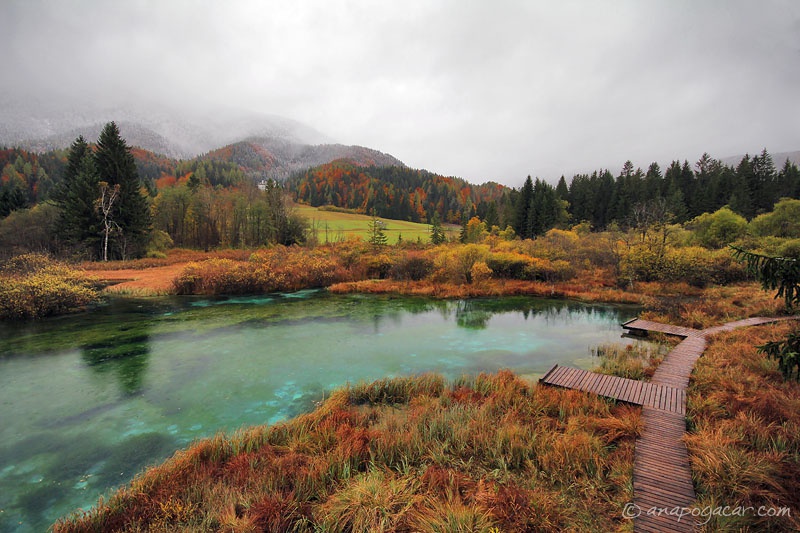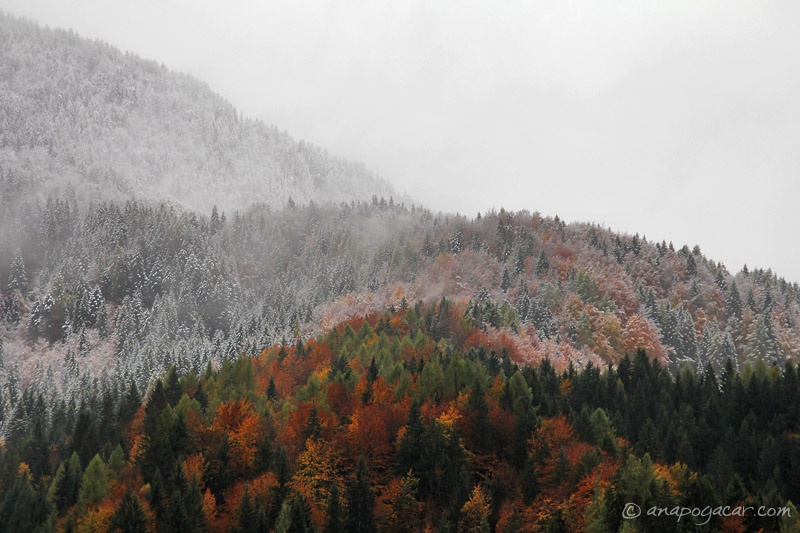 Then we hopped across the border into Italy to visit the always gorgeous Mangart Lakes. There was more snow here, and more mists.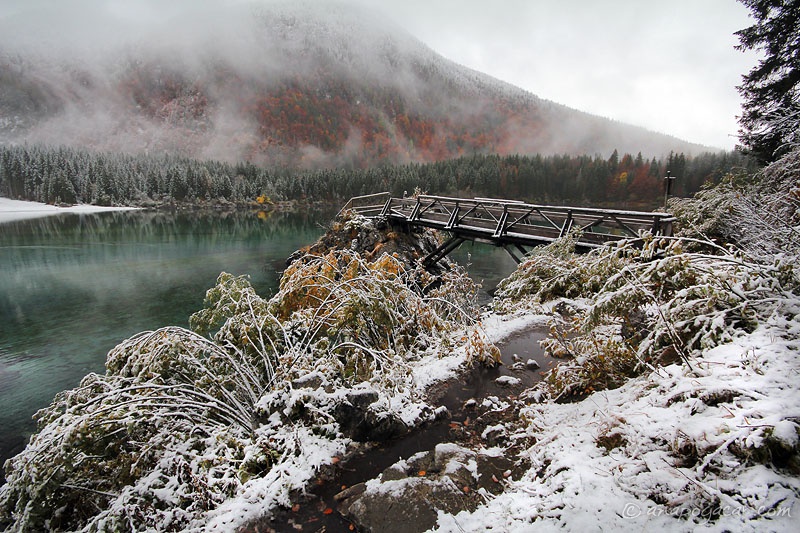 Mt. Mangart was obscured by the clouds and fog.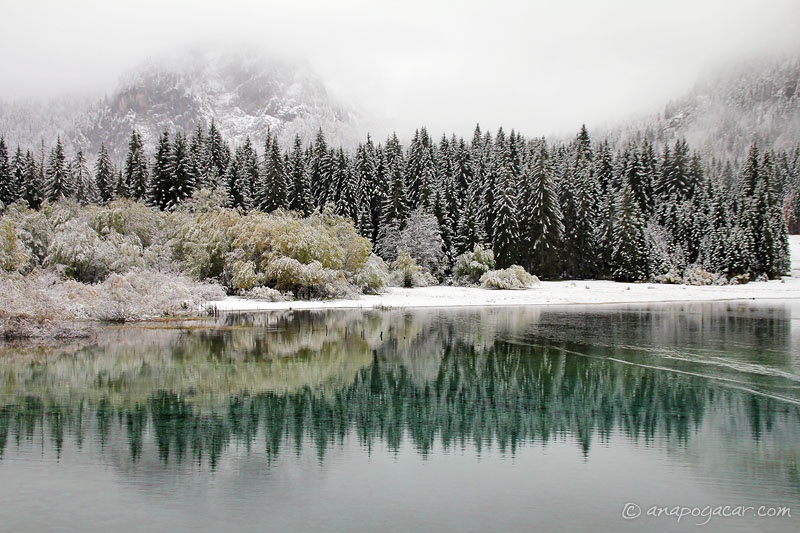 Red leaves and snow.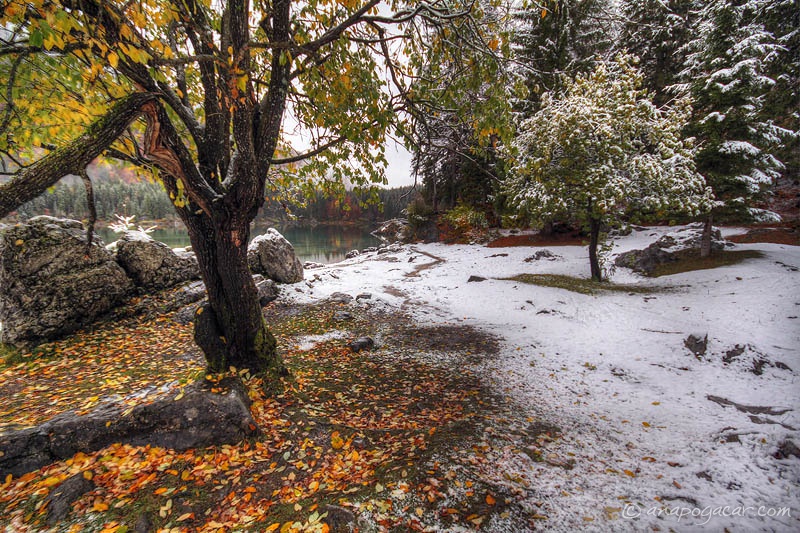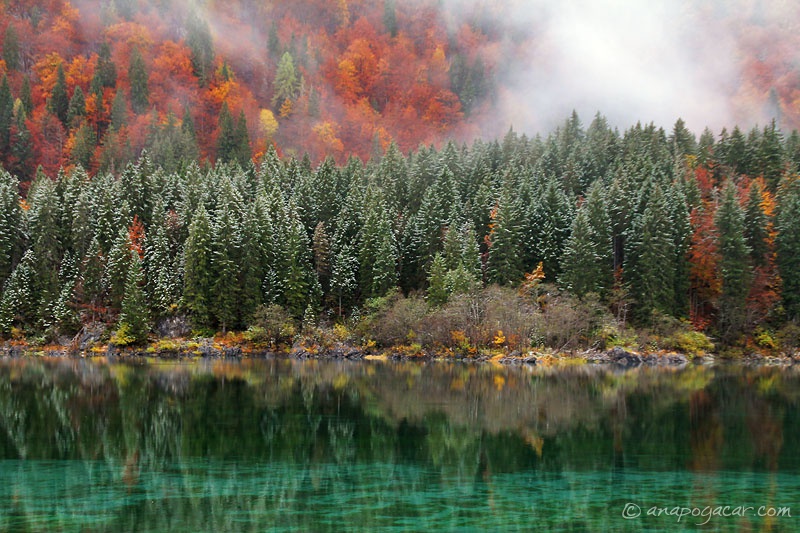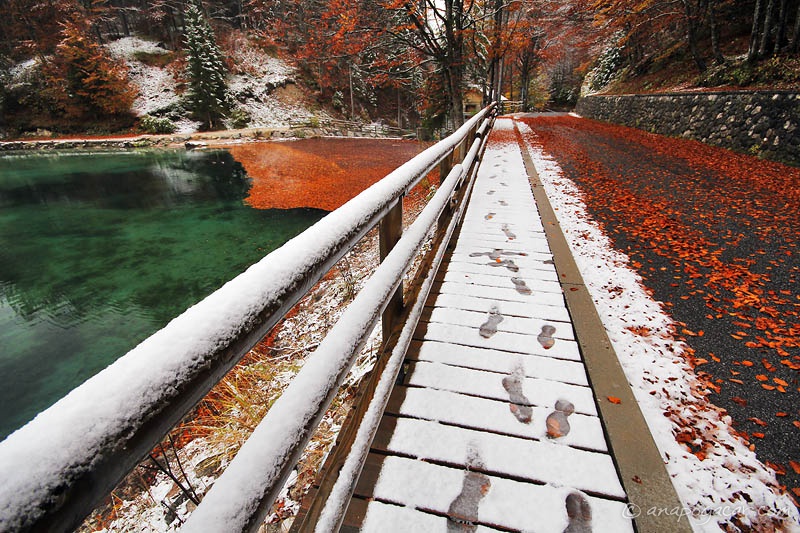 After a hearty meal in Kranjska Gora we went exploring along a winding country road leading into the mountains above the town.
Last year
I photographed the same area even later, on November 1, but it was a perfect fall day, all sun and no snow. The ski pistes at Podkoren: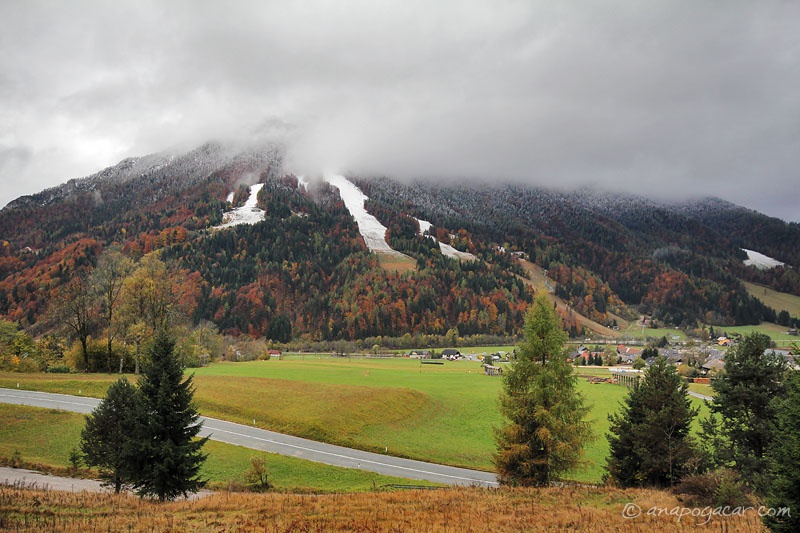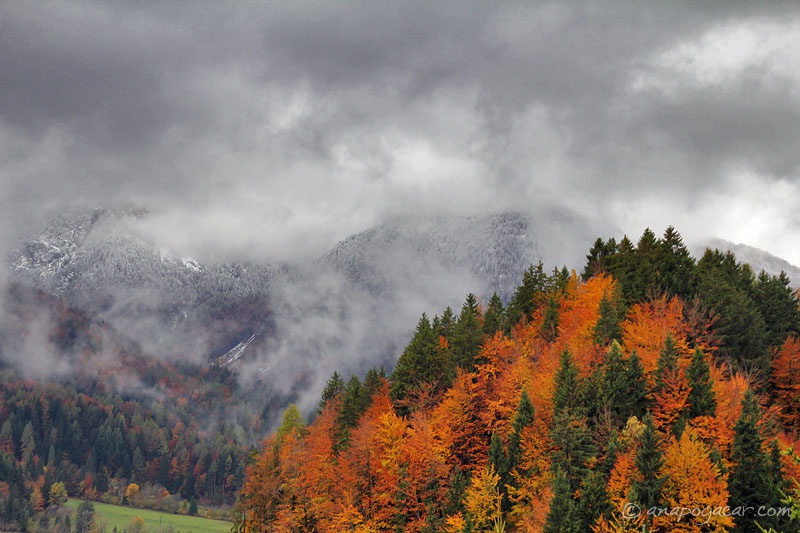 The higher we went, the more snowy it became.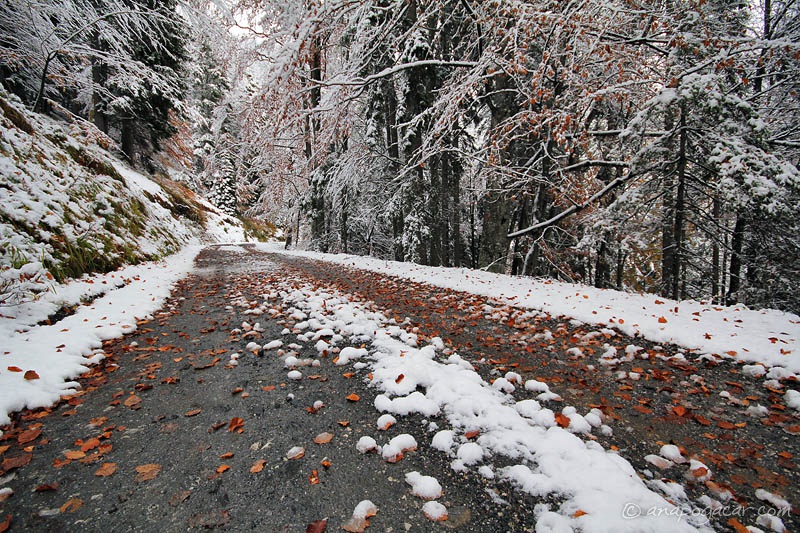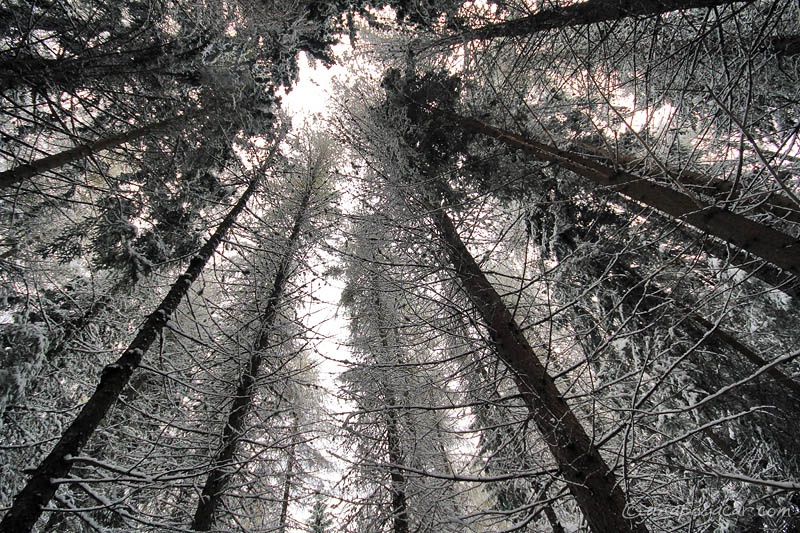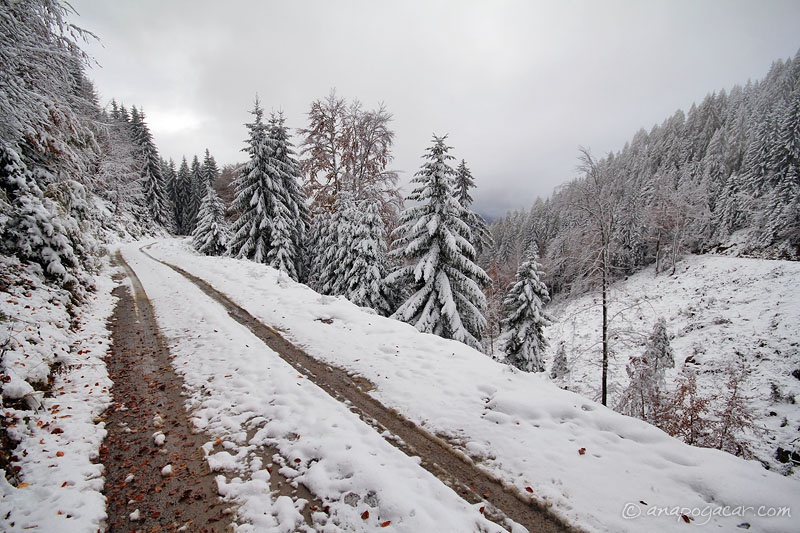 From a nice lookout point the views of the valley opened up in front of us. The light around Mt. Špik was eerily blue.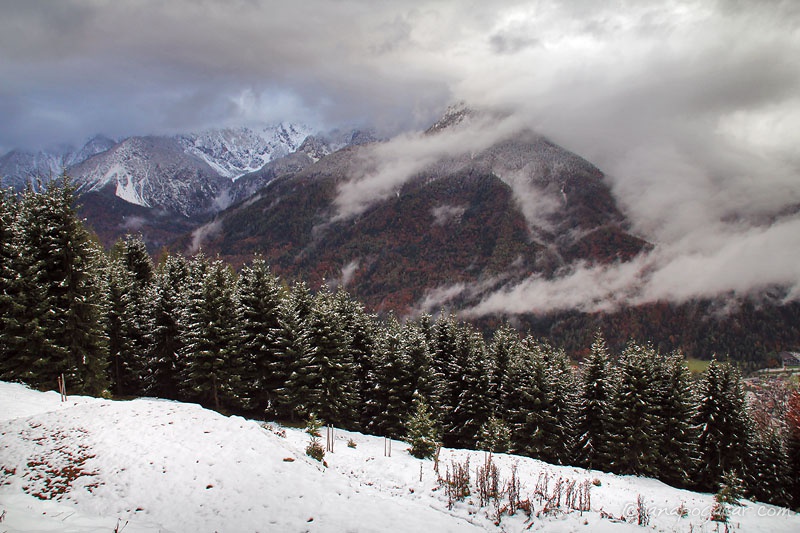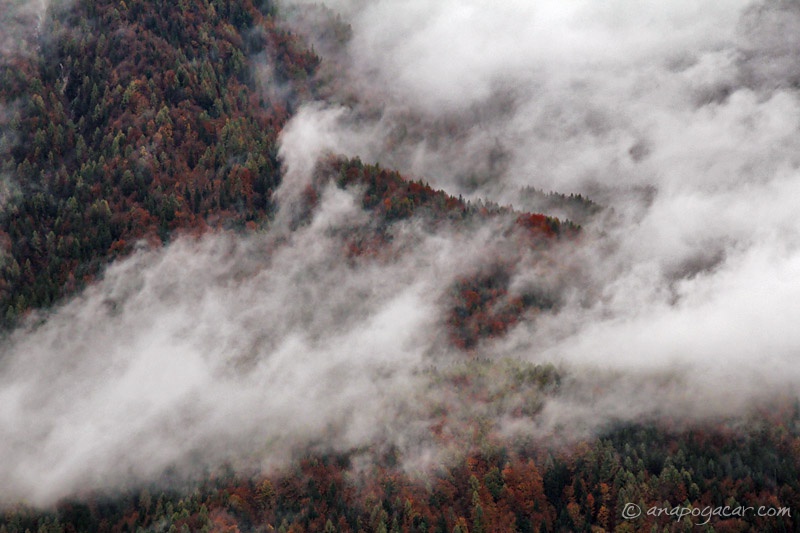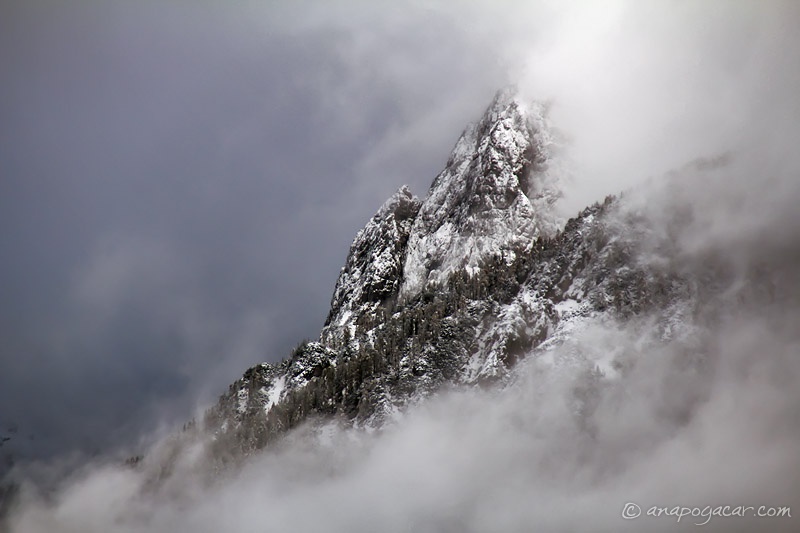 There was an interesting blue cloud above Kranjska Gora, too.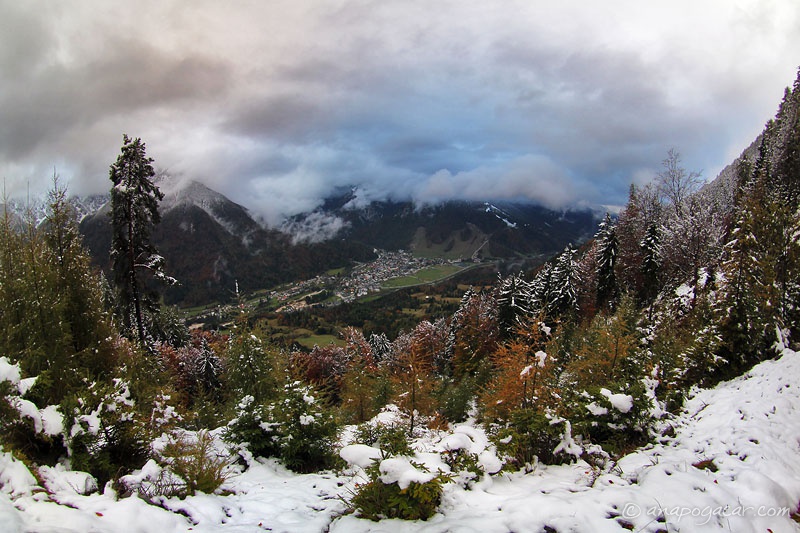 By the time we left it got pretty dark.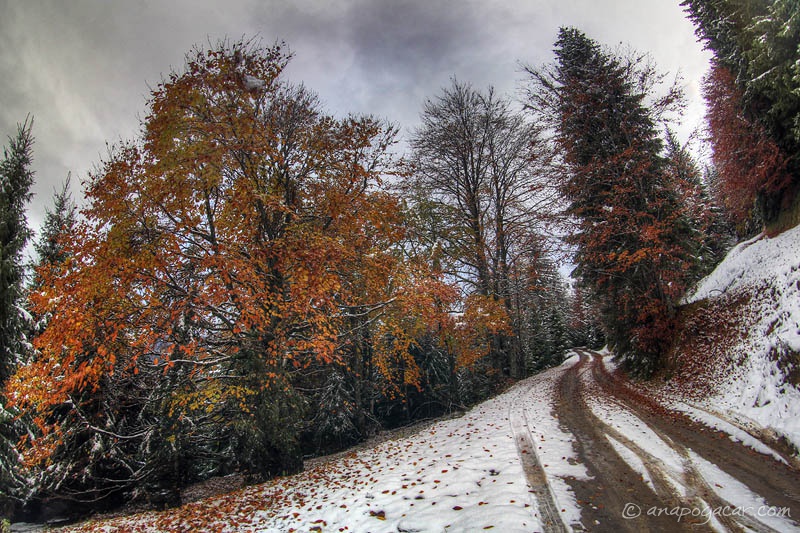 The combination of fall foliage and snow is very picturesque. I'm glad we were lucky enough to capture it (and that we kicked our butts out of the house to see it in the first place!).
More photos
here
.