Hopefully my photographic black hole is coming to an end. Three months after my last photo outing I decided it was time to grab my camera and head for the mountains again. Leaving home at 2 p.m. we were late for any serious hiking, but I was hoping to at least get some fresh air and nice pictures.
The first part of our short walk was up a grassy slope with Mt. Krvavec in the background.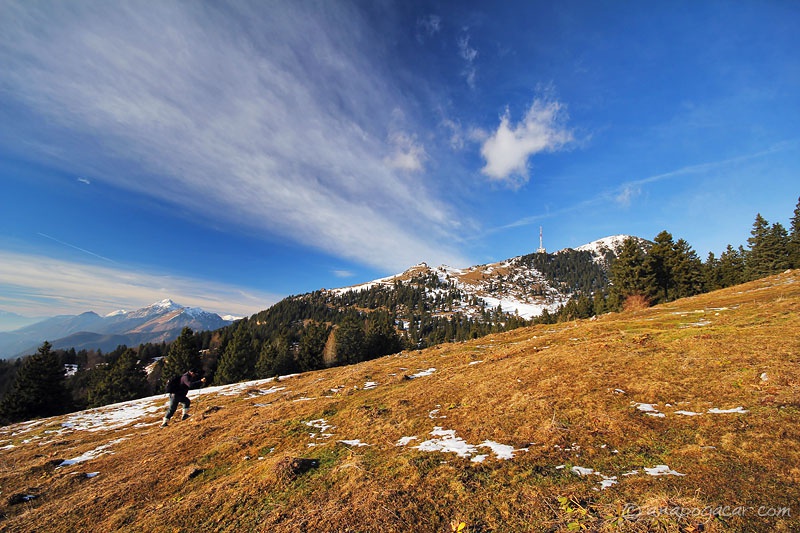 It was warm - too warm for mid-January!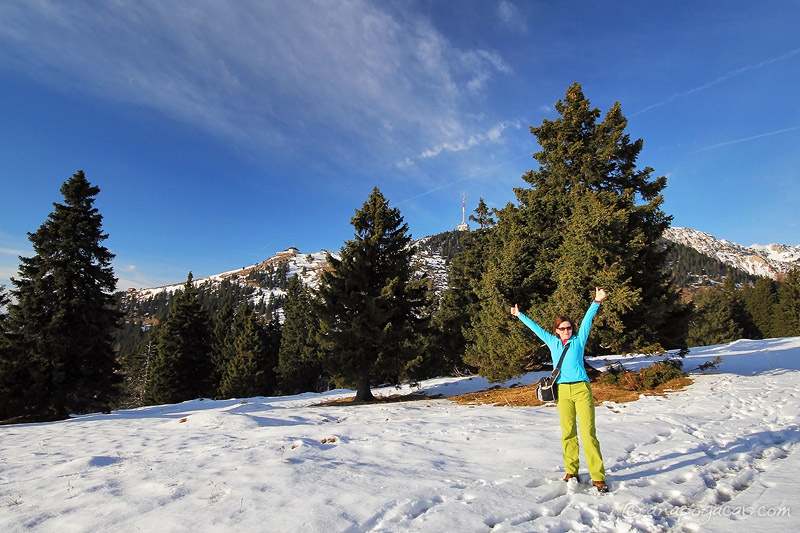 At the top of Kriška planina, the T-bar lifts waited patiently for some snow. This is supposed to be the high season for skiing! I want some snow!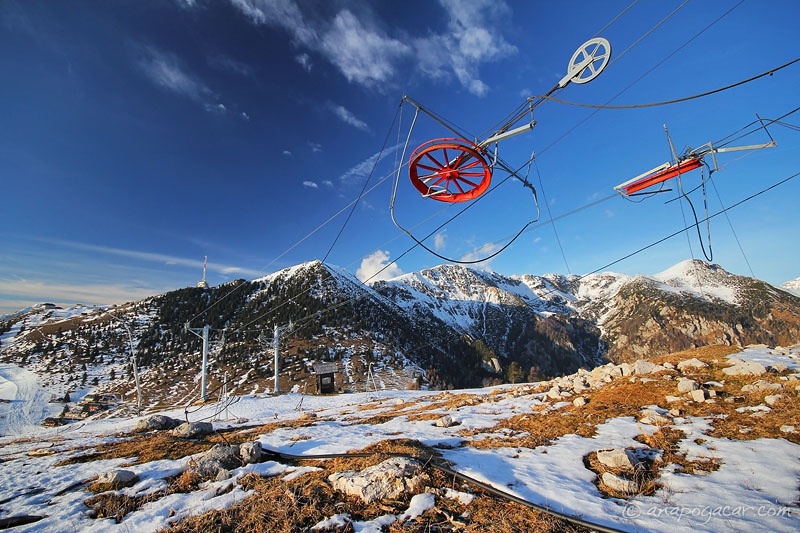 Views were a bit hazy but you could make out Kamnik, my hometown in the valley below.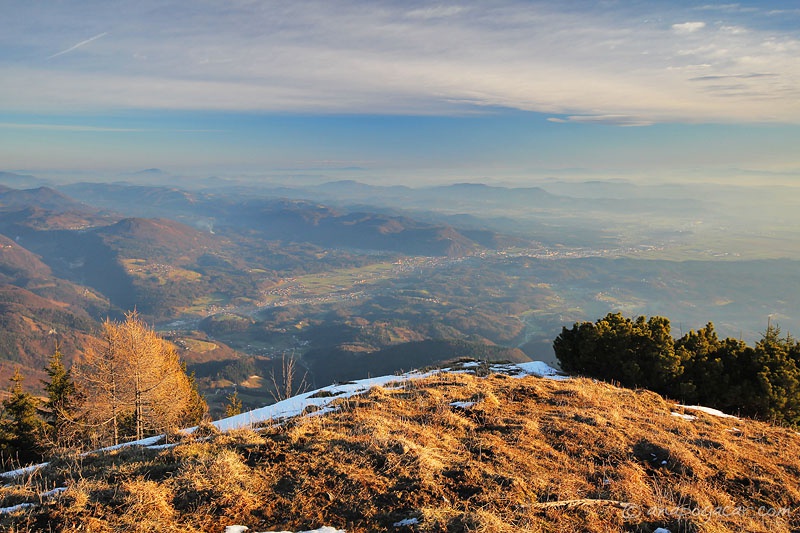 Layers of hills, one of my favorite landscapes.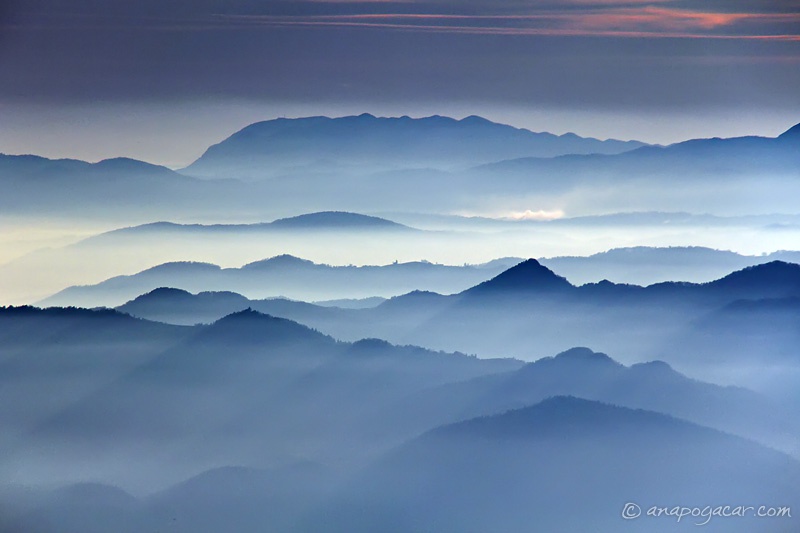 St. Primož chapel on another hill.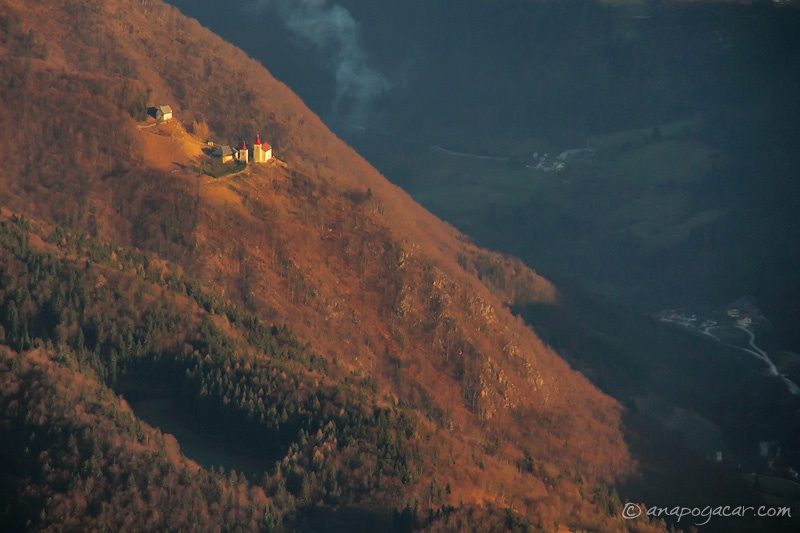 Soon the light started to turn warm yellow and orange.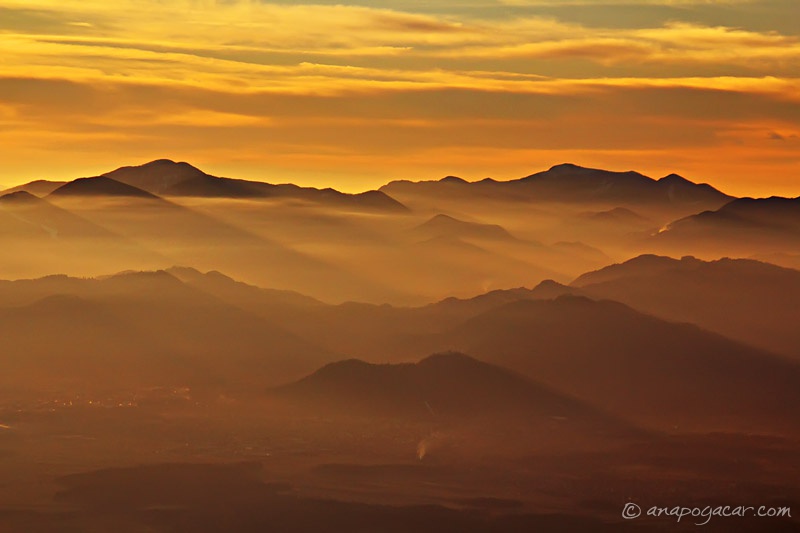 We headed back towards our car.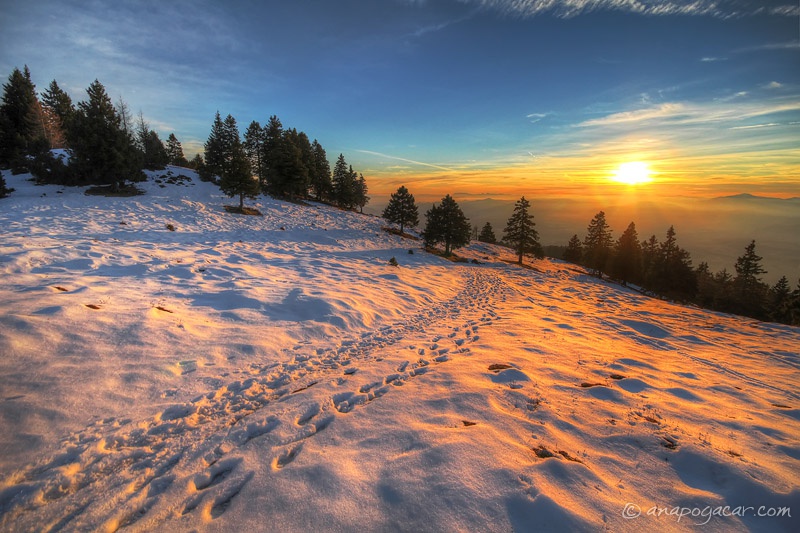 Orange mists reaching out of the Ljubljana Basin all the way to the mountains.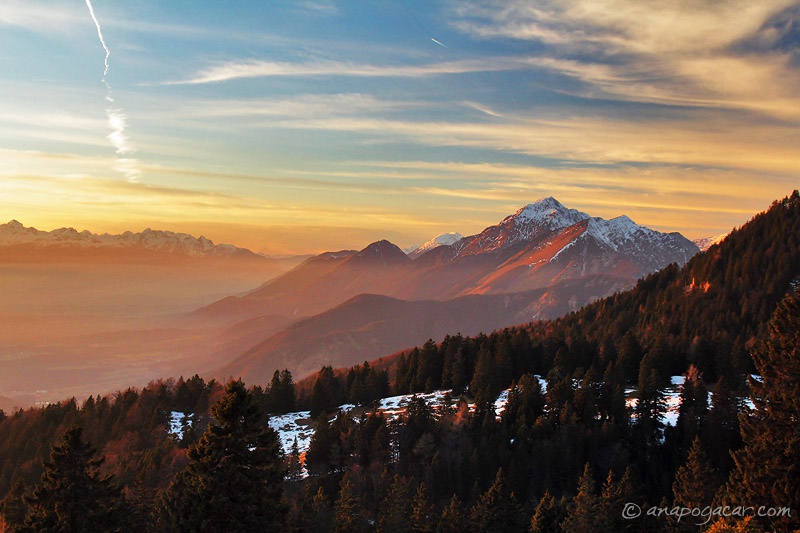 A lone skydiver and Mt. Triglav in the background.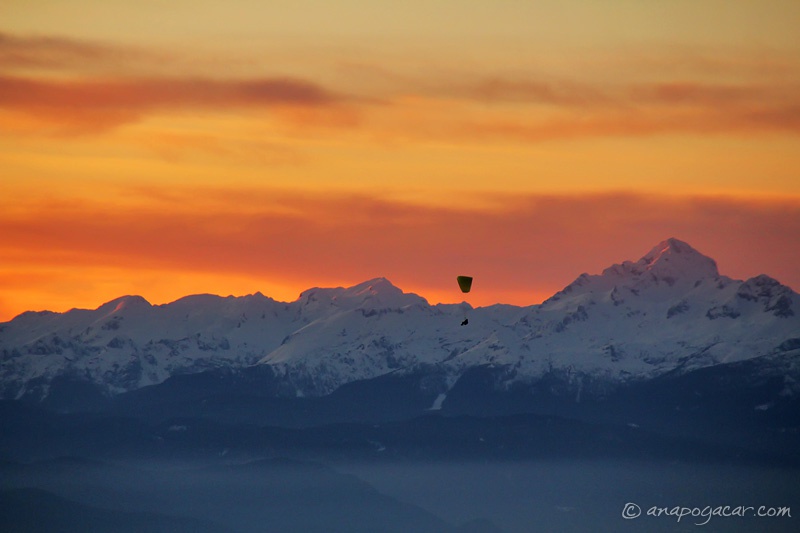 Fiery sky above the ski pistes of Stari vrh.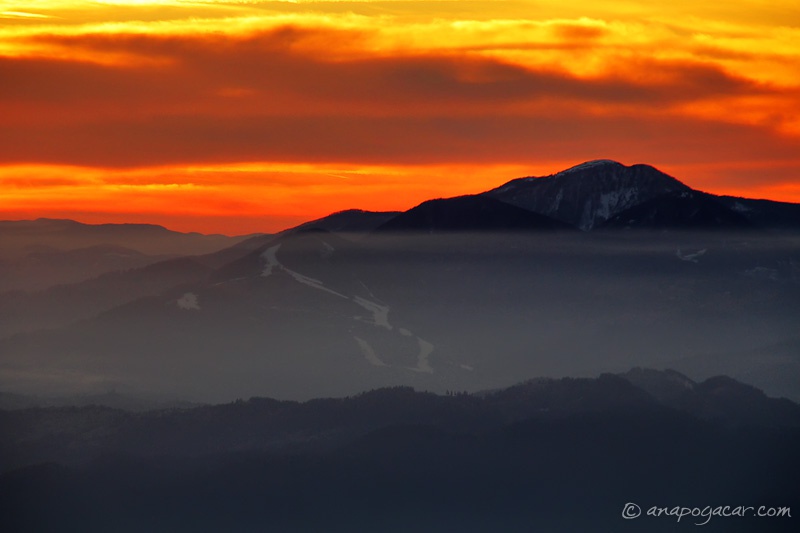 We waited for the sun to finally disappear behind the horizon, but as it is usually the case, the show was just beginning. First, everything was calm...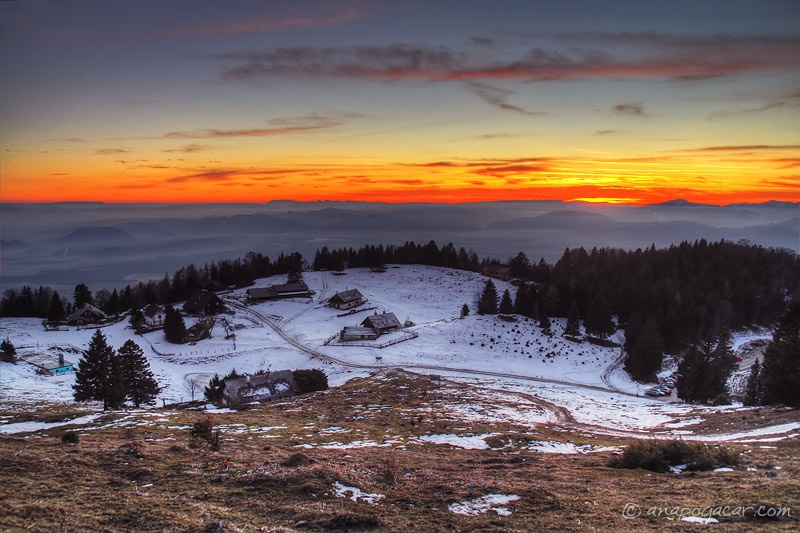 ... and then the sky exploded into crazy pink and red colors.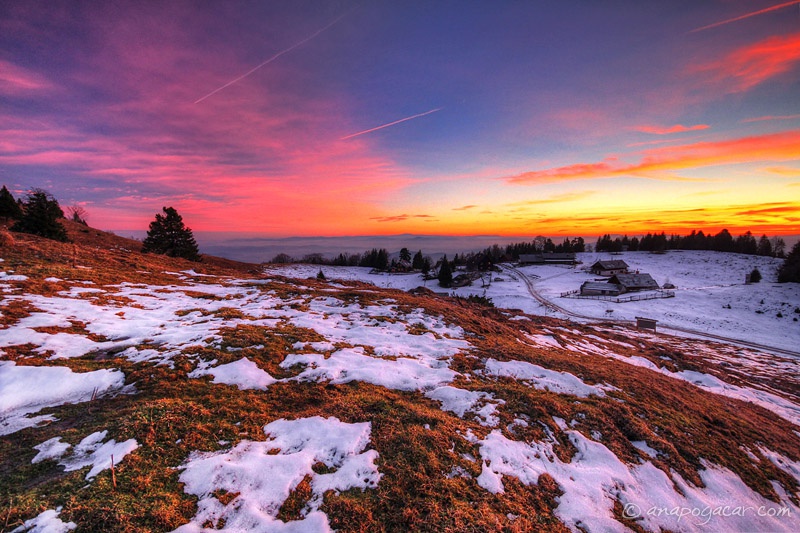 And I didn't have my tripod with me!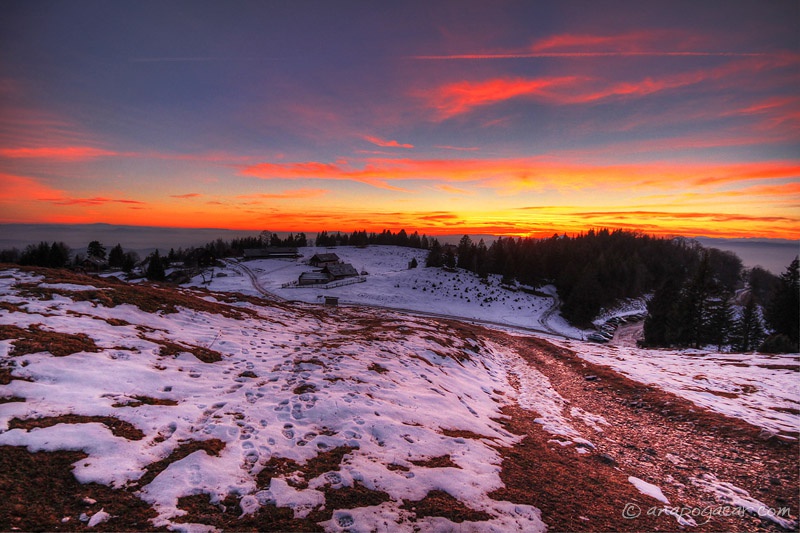 Of course, it only lasted six minutes. Then the colors started to fade just as quickly as they appeared.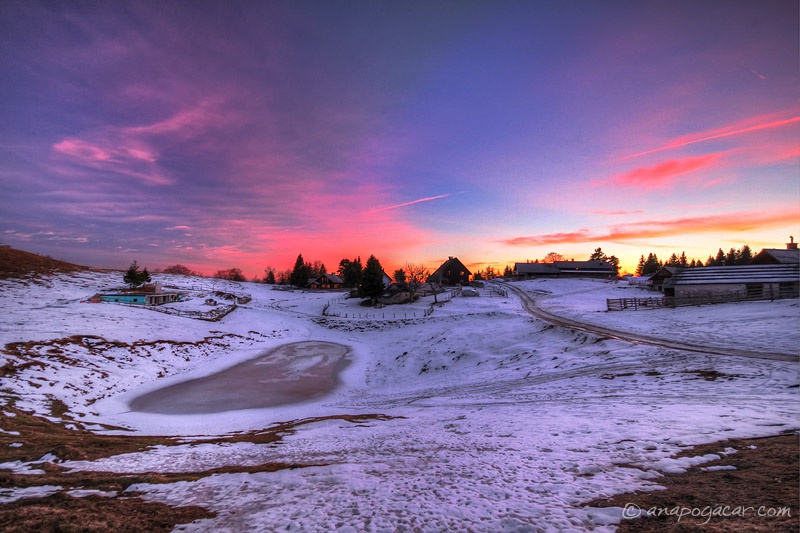 I was lucky! How many times have I waited for the sunset, equipped with everything from a tripod and a remote control to warm clothes and snacks, but ended up with a sorry excuse for a sunset or no sunset at all? This little hike definitely gave me motivation to start shooting more often again.