After spending a good portion of the night
shooting star trails
we had to get up early to catch the sunrise. Luckily, days are short and the sun doesn't come up until 7.30 in late January. :) But as nice as it was to have a clear sky for the night shooting, I would have liked a few clouds in the morning to add some drama to the sky.
Pink dawn.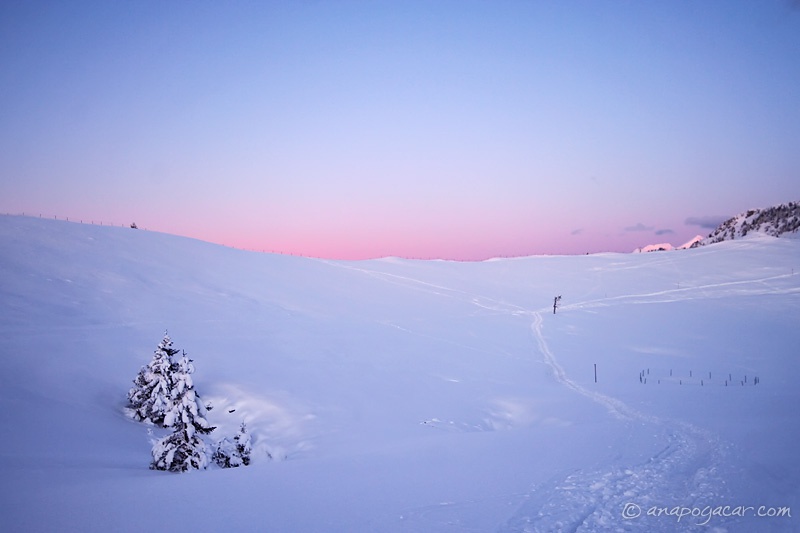 First glimpses of the sun.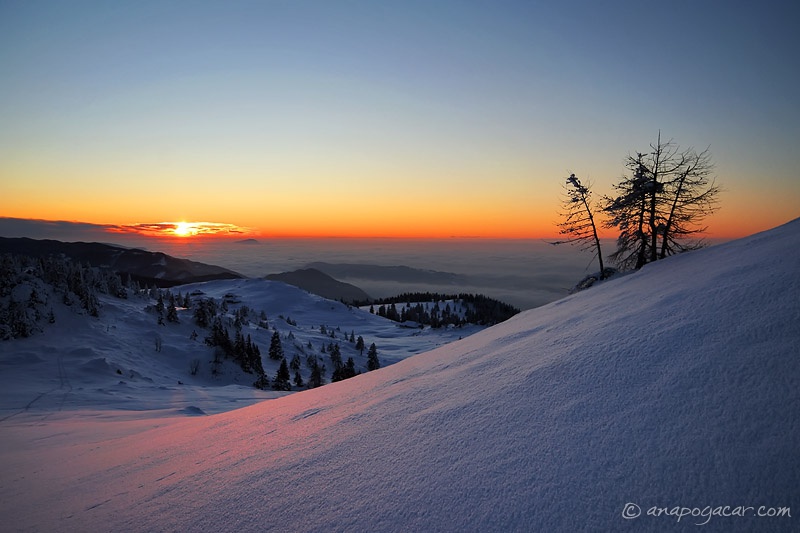 Soon the whole slope was orange.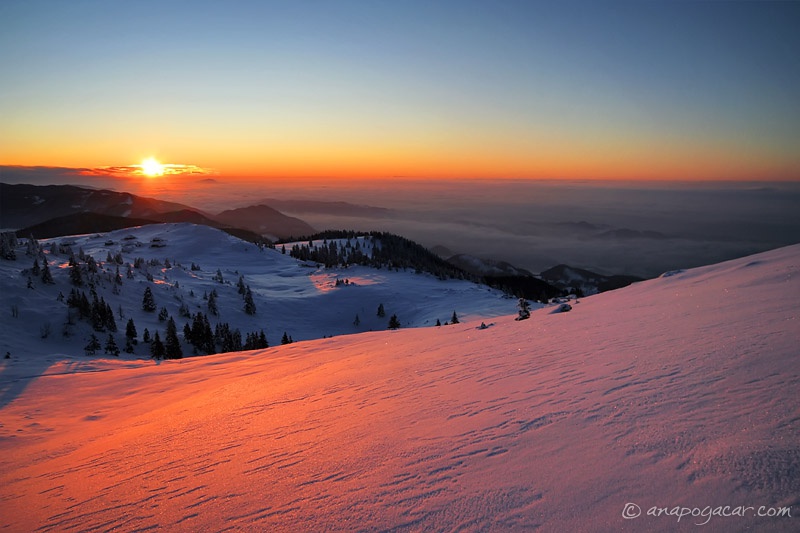 The Kamnik Alps in fiery sunrise and the valley of Kamniška Bistrica below.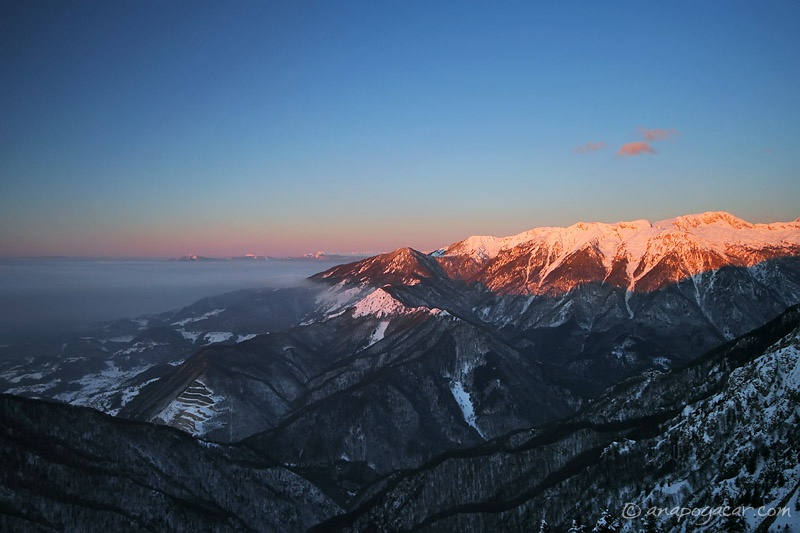 Kočna and Grintovec.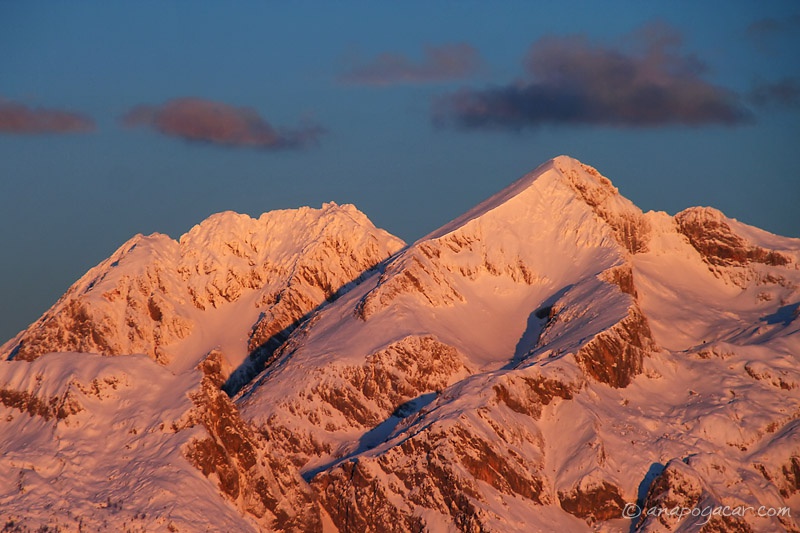 Planjava, Ojstrica and the village of Velika planina.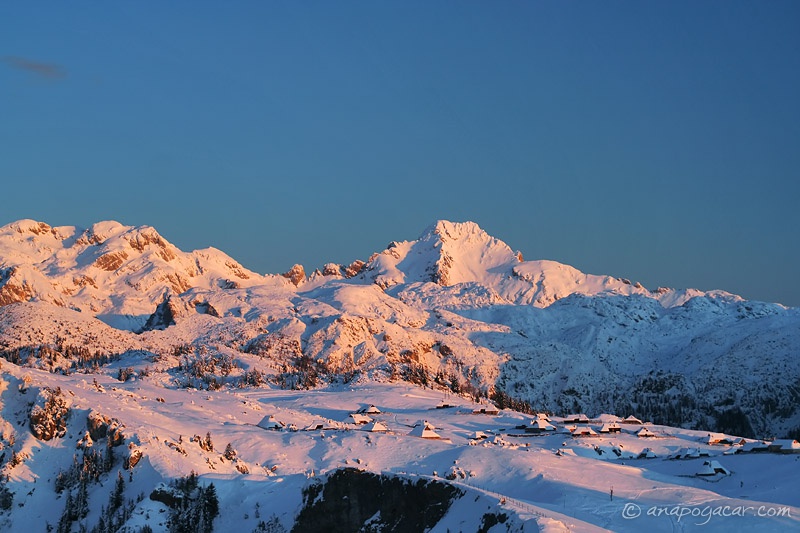 Snežnik in the distance (about 85 kms away).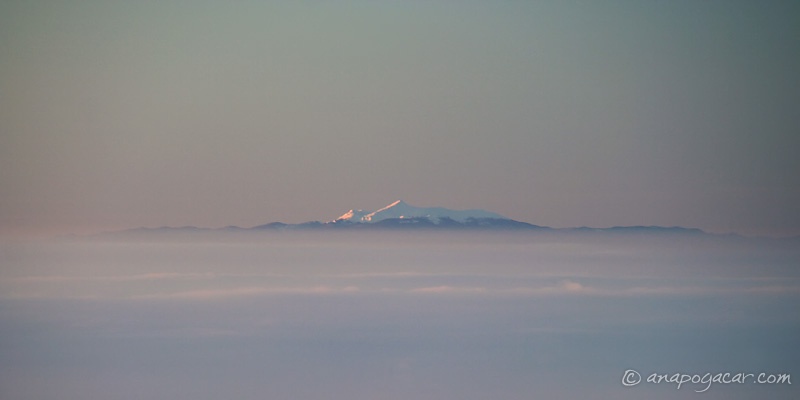 Orange fog in the valley.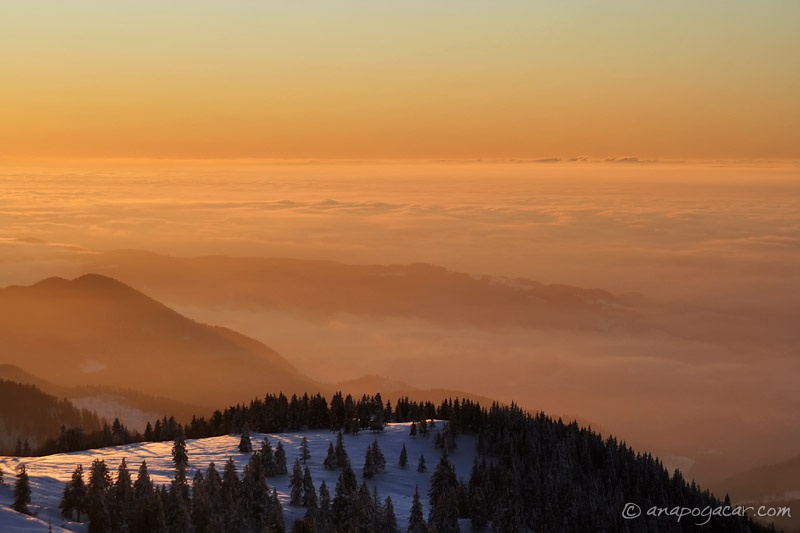 Domžalski dom is waking up.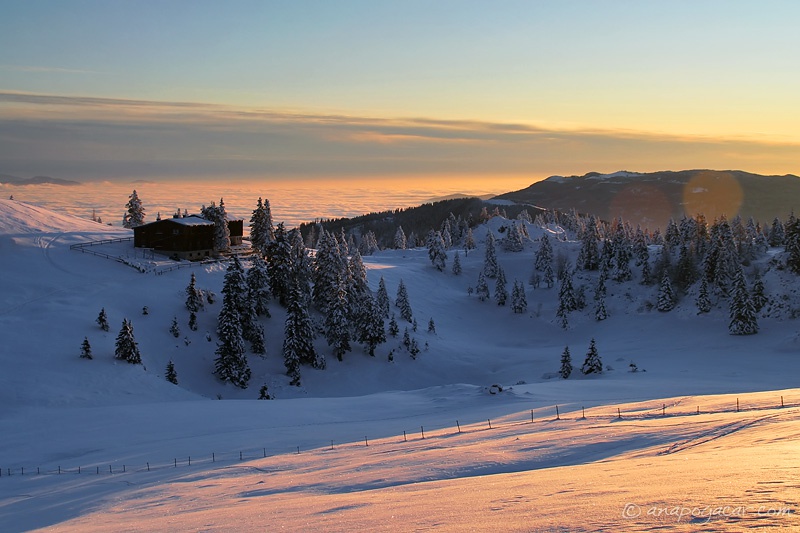 Tired or blissfully happy? ;)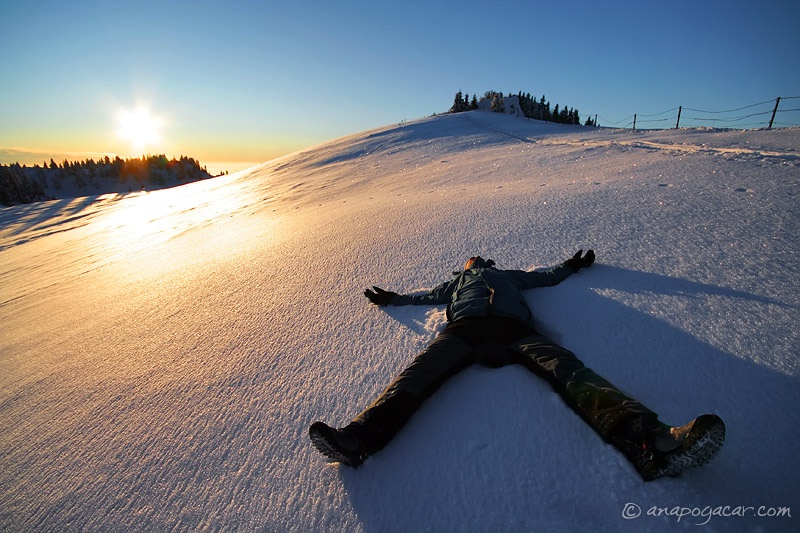 After breakfast we headed back. By then the sky was adorned with some lovely wispy clouds.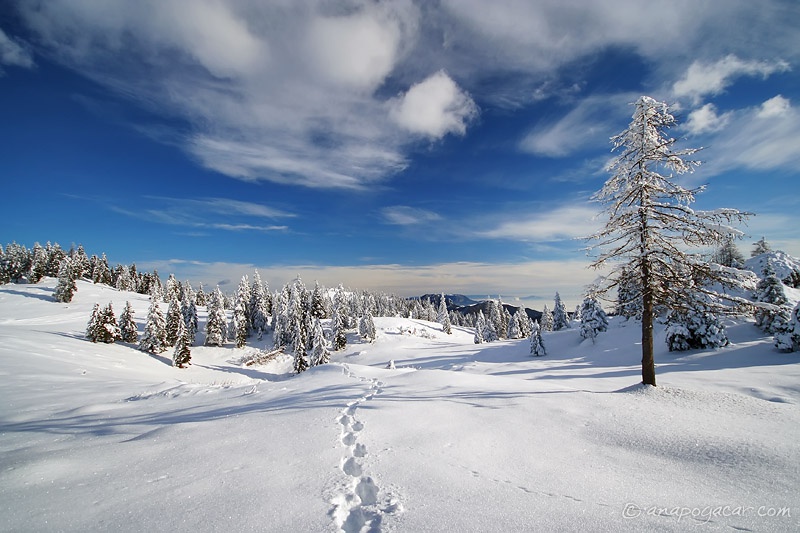 Črnuški dom.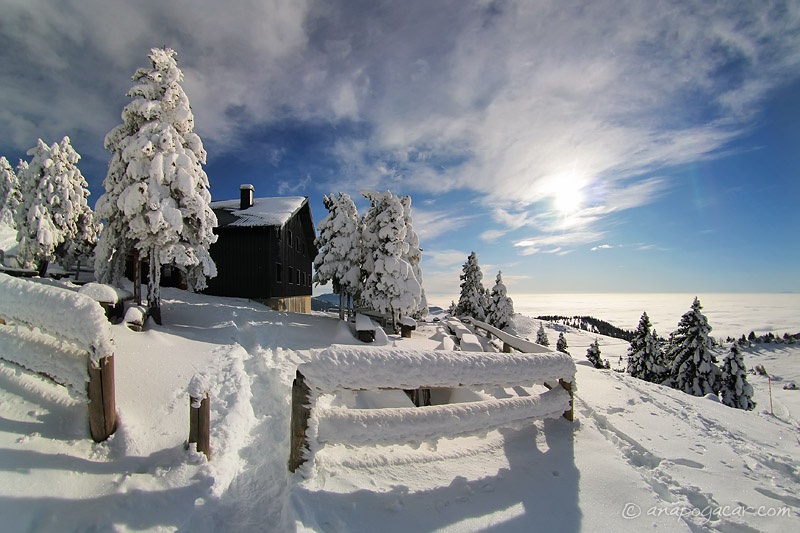 An island? :)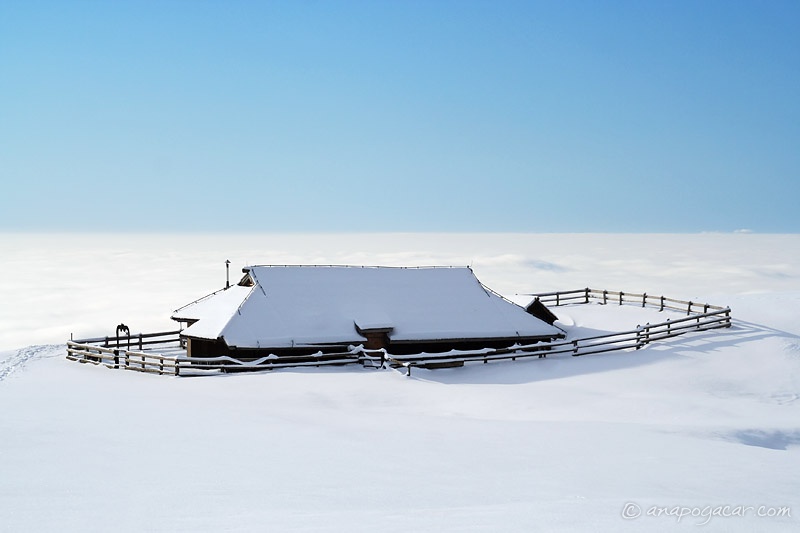 Velika planina architecture is really something special.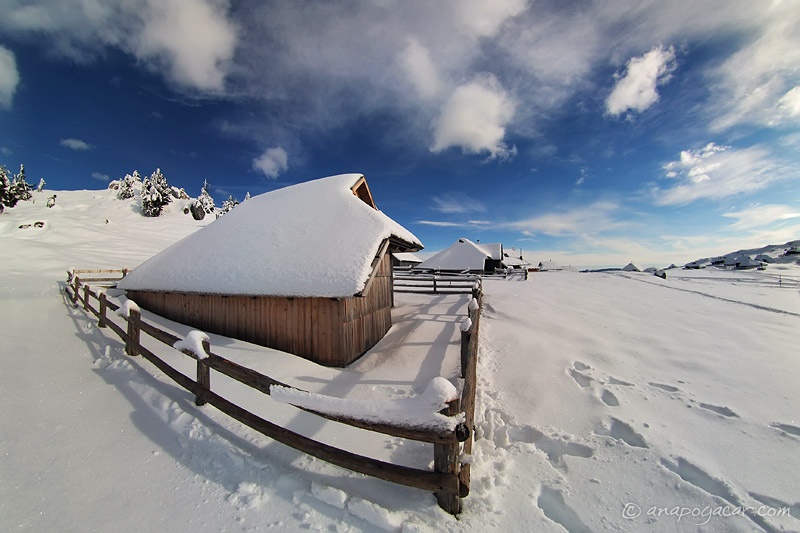 Do we really have to go back to that fog?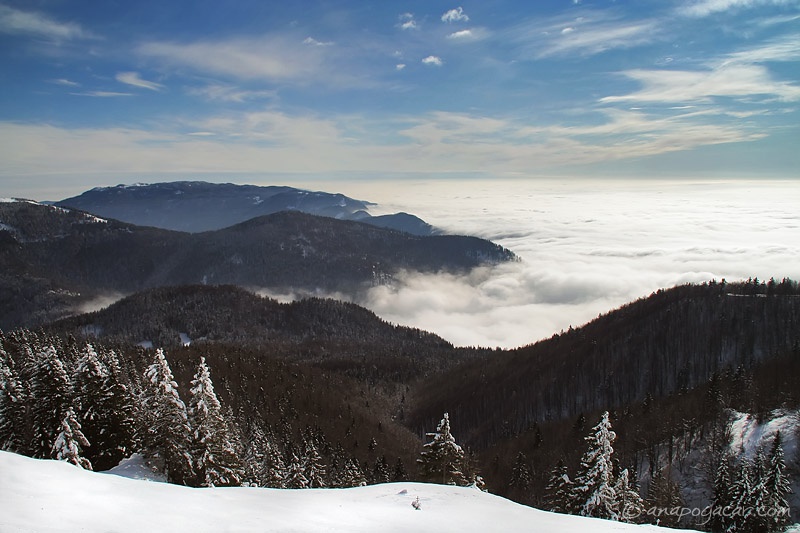 More photos
here
.