A few friends from the Kamnik photo club headed to the mountains to take some pics of the fall colors. First we hiked to the top of Lajnar above Soriška planina ski slopes.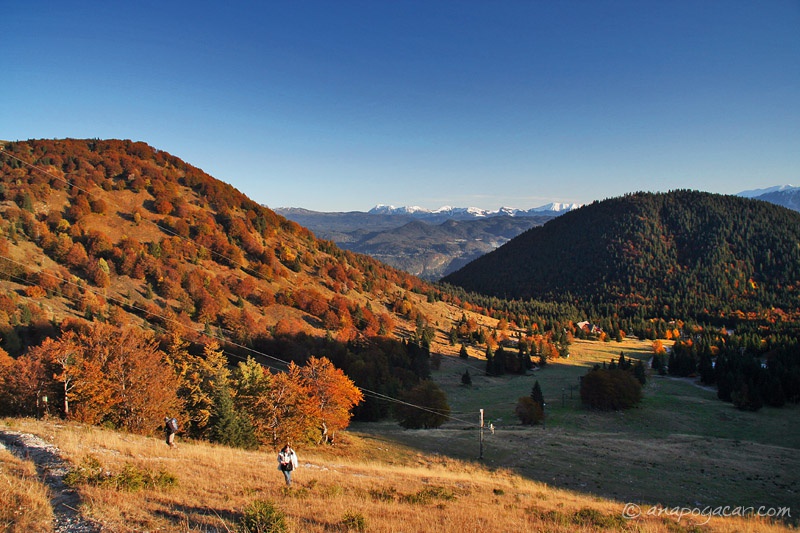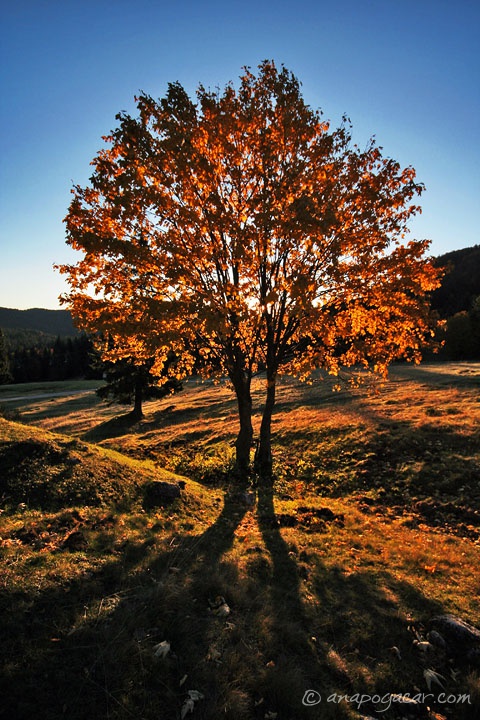 There is a bunker at the summit.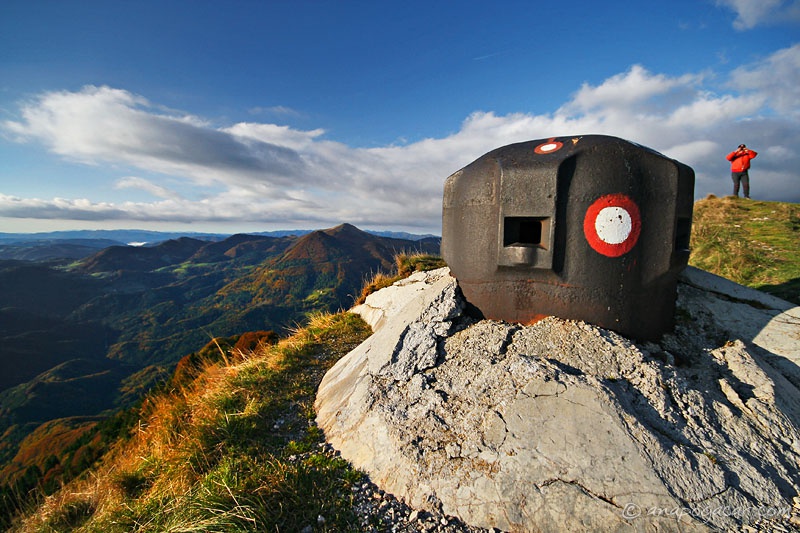 The view towards the east.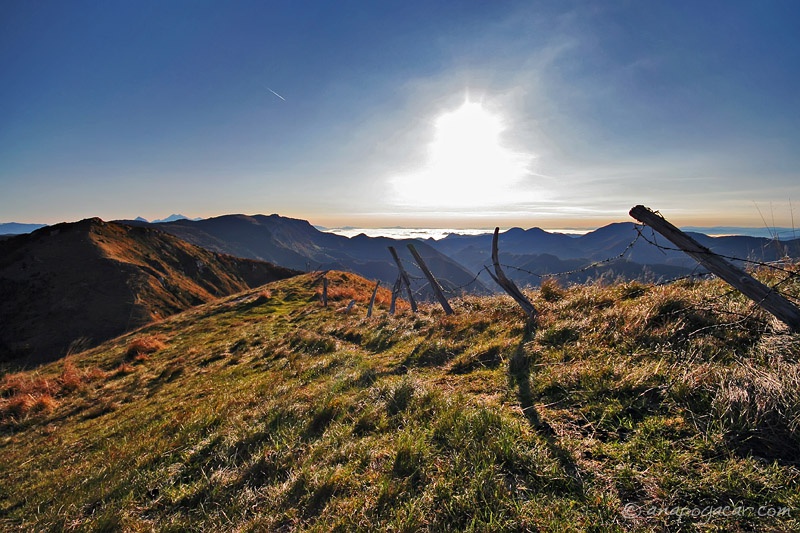 After a glorious sunny morning the weather started to change and in a matter of minutes the sky towards the north was full of dark clouds.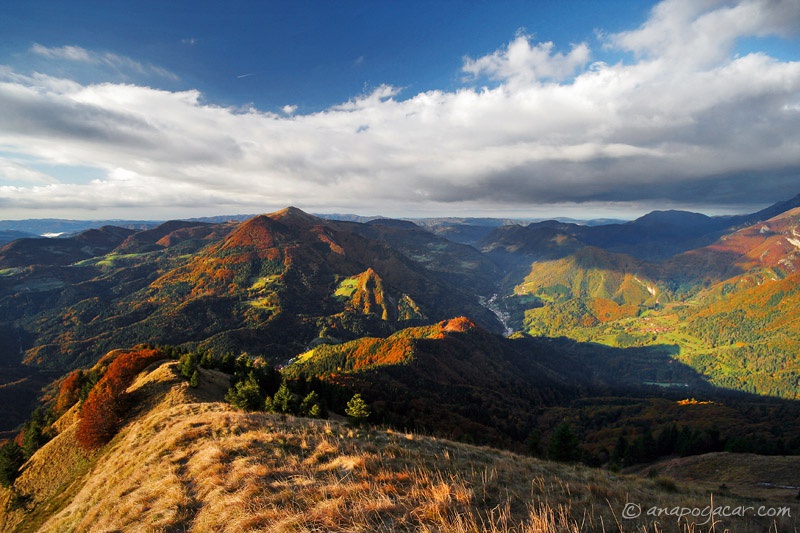 Only a few minutes later the sun was gone and we could see that it was snowing in the distance.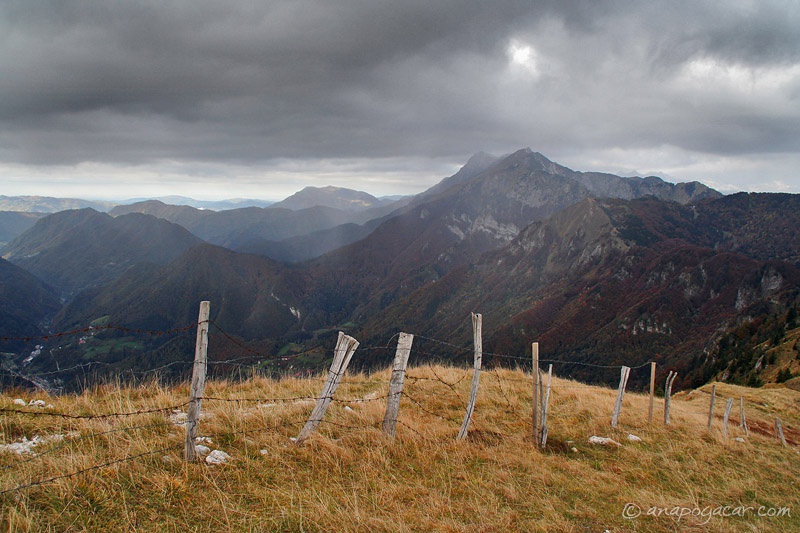 A silhouetted hiker and a sea of fog.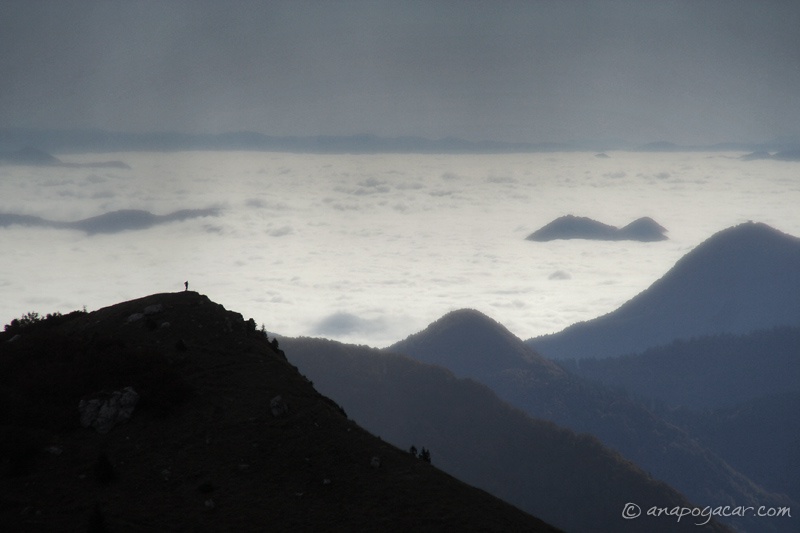 When we reached the top of nearby Slatnik, the sky cleared again and we were rewarded with the spectacular view over the ski slopes.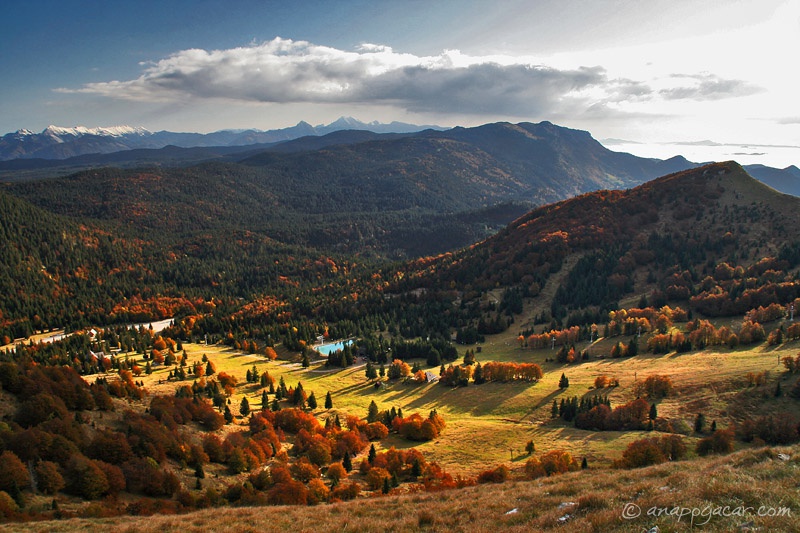 It didn't last long though. Again, dark clouds rolled in. It's amazing how scenery is changed by the light.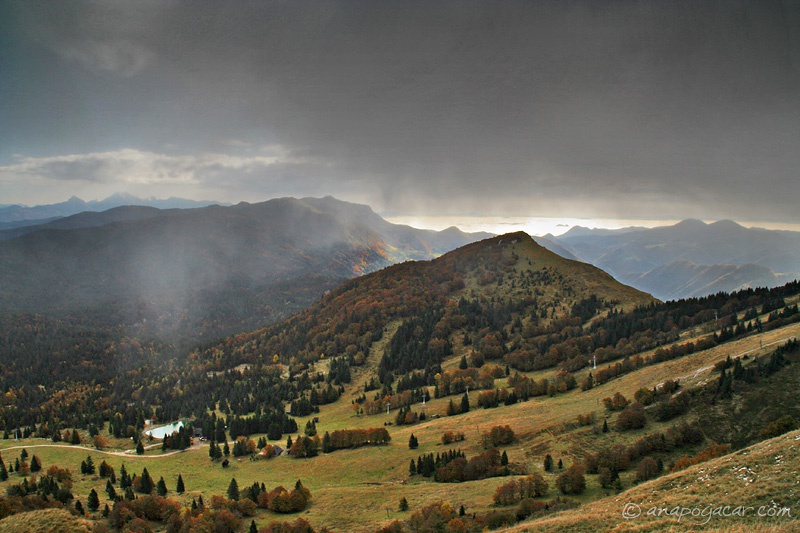 After yet another fifteen or twenty minutes the sun was out again. Looking towards the north again we could see the bunker on top of Možic, our next destination.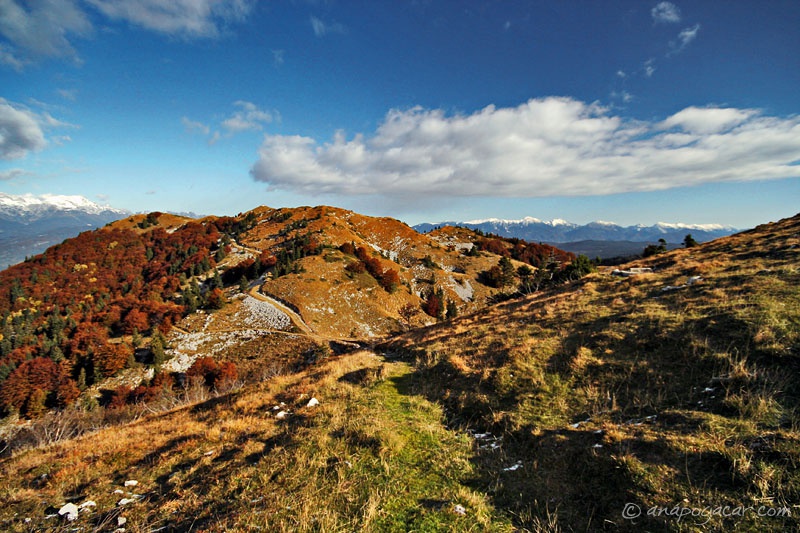 The view towards the north.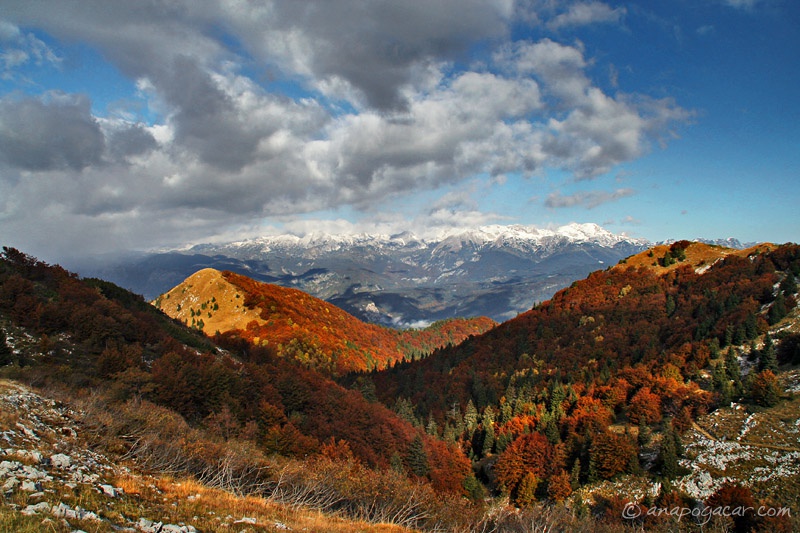 Sunlit slope.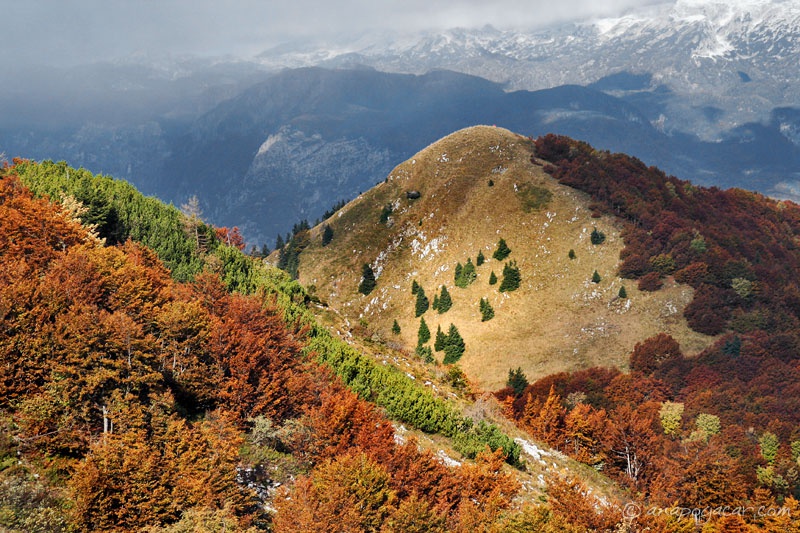 The end of a perfect trip, photographically speaking, was at Lake Bohinj.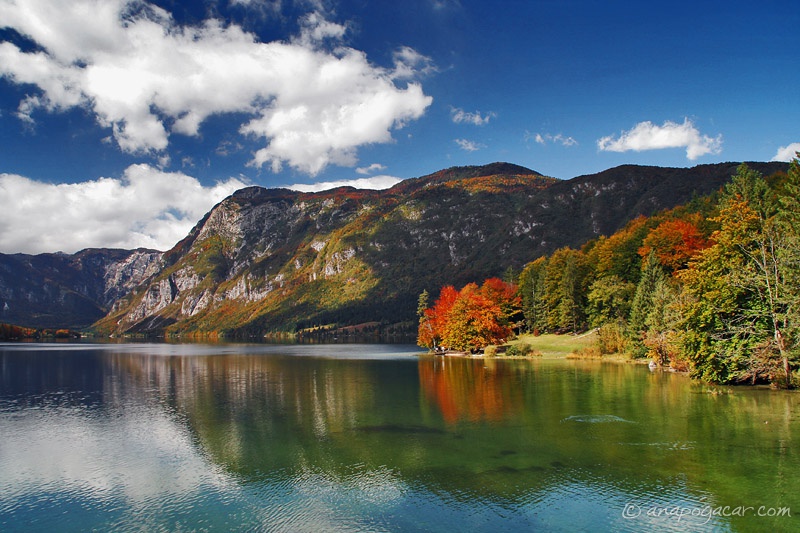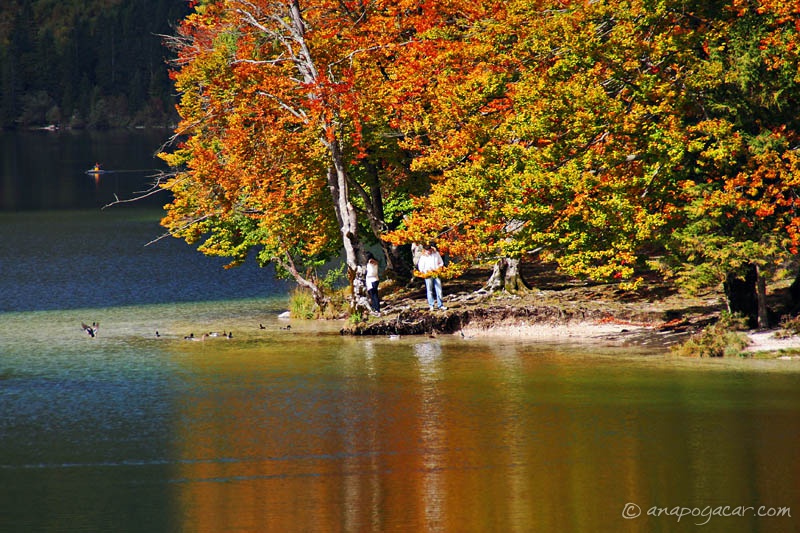 I had no idea there were so many ruins (bunkers, trenches, even barracks that I didn't take pictures of) in this area. The hike was really rewarding and very scenic and I wish we had another car parked in Bohinj so we could continue towards Črna prst and descend to Lake Bohinj instead of returning to Soriška planina. Maybe another time. ;)
More photos
here
.