I'm sooo behind with post-processing my photos and publishing them here. :( Hopefully things will get better soon, time-wise.
Not long ago I visited Rogla and its famous Lovrenc lakes. I'd been there before, but it was many years ago and I don't think I even had a camera with me.
We arrived at Rogla, a mountaneous area with a ski resort at 1500 meters above sea level, relatively late in the day for any serious hiking, at about 2 p.m. After a hearty meal at the nearby restaurant we went for a hike to the lakes and back. The walk takes about an hour in one direction and is not strenuous at all -the path leads across the pastures and through some woods without any steep ascent or descent. Recommended, even for families with small children!
Across the pastures: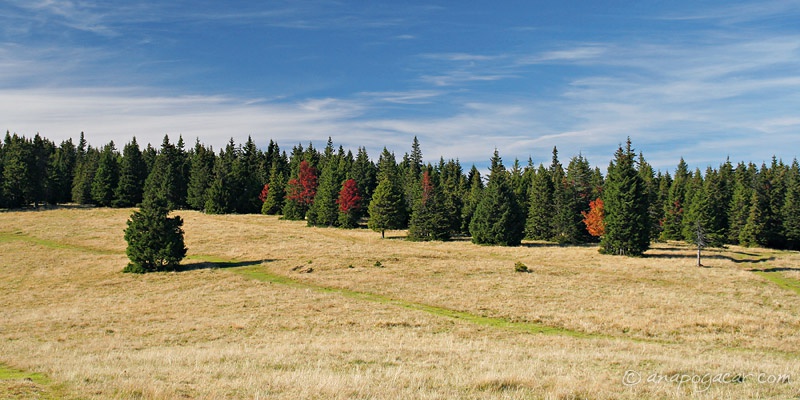 A lonely bench with a view: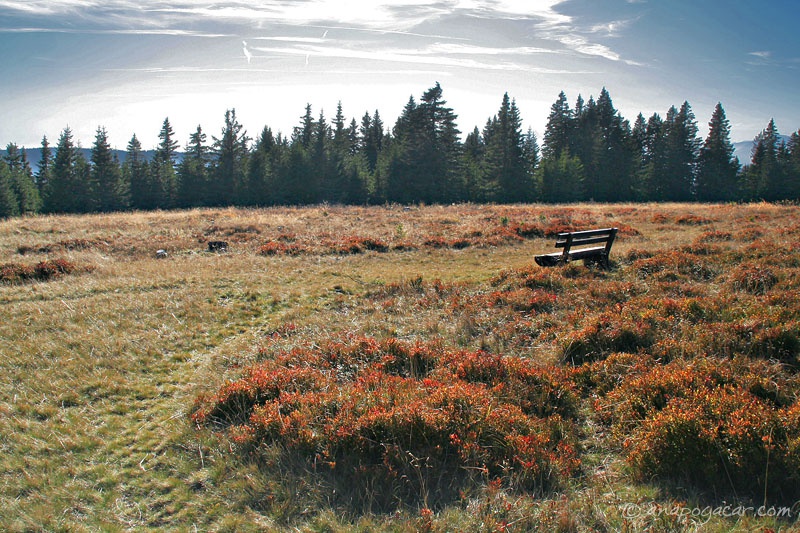 After an hour's walk you emerge from the forest and this is what you see from a viewing tower. The area is a high peat swampland and a few small lakes are only fed by precipitation as there is no groundwater.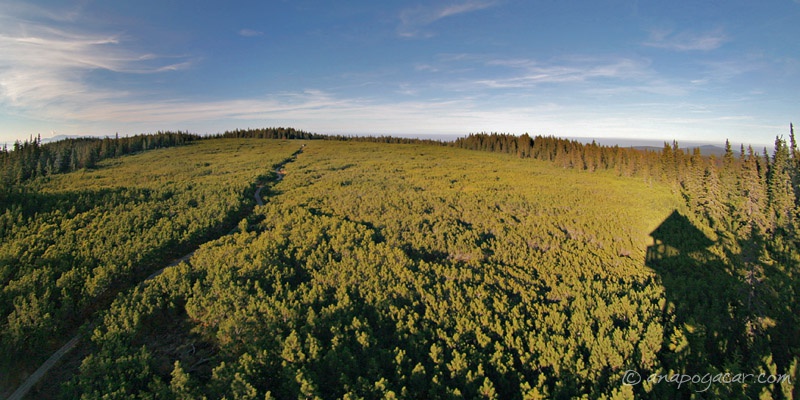 As the ground is boggy, an elevated path was built for the visitors.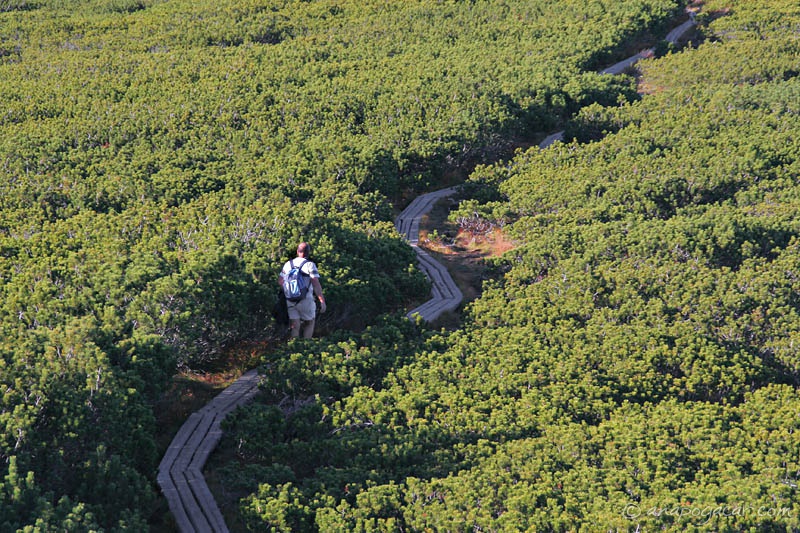 One of the small lakes: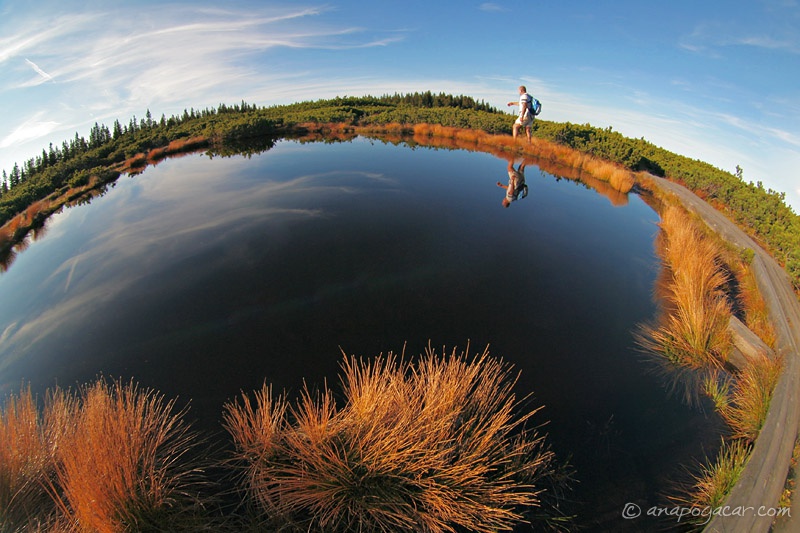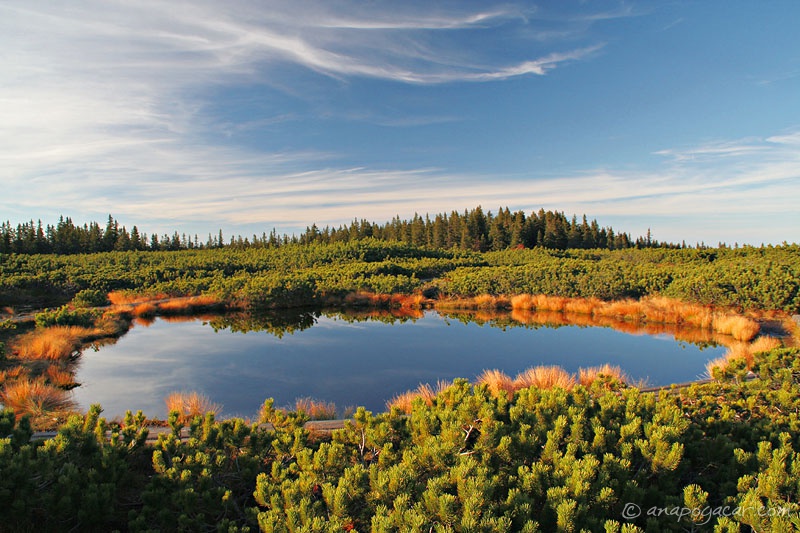 Water or sky? :)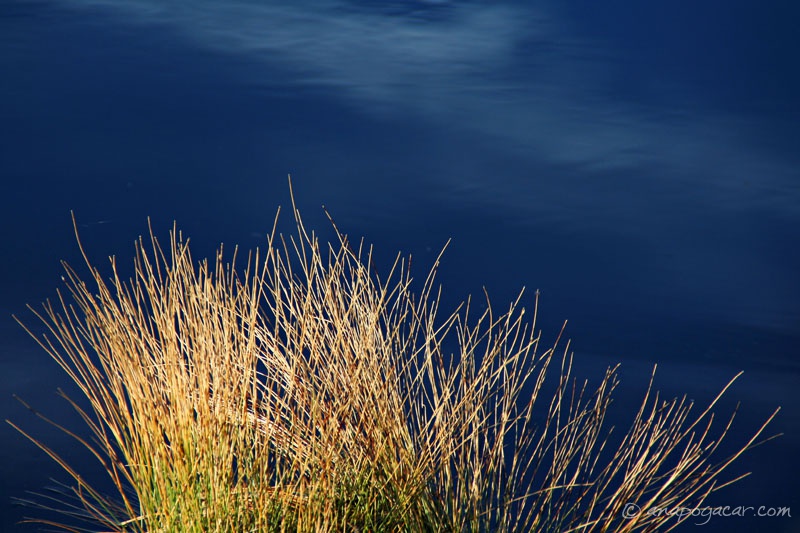 Playing with the fisheye.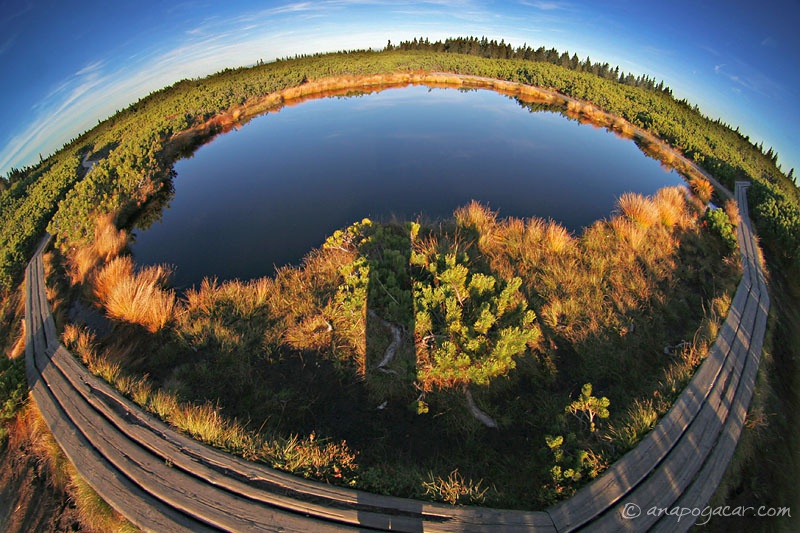 The light was perfect. It was late in the afternoon and we just had enough daylight to make it back to Rogla.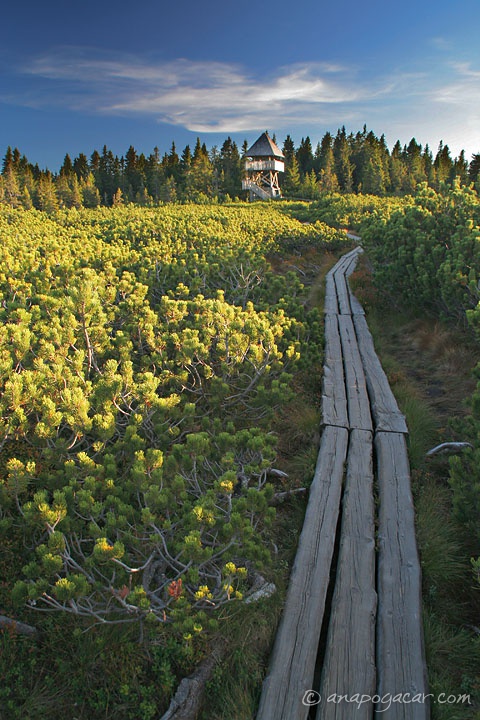 After a bit less than one hour we returned to Rogla just in time for the sunset.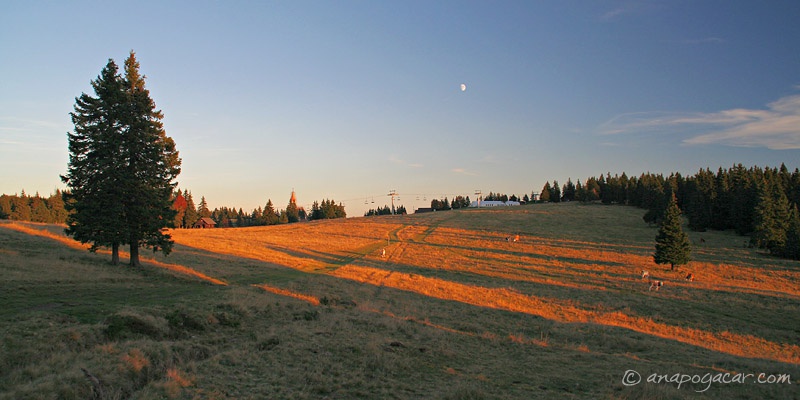 Cows were still hungry.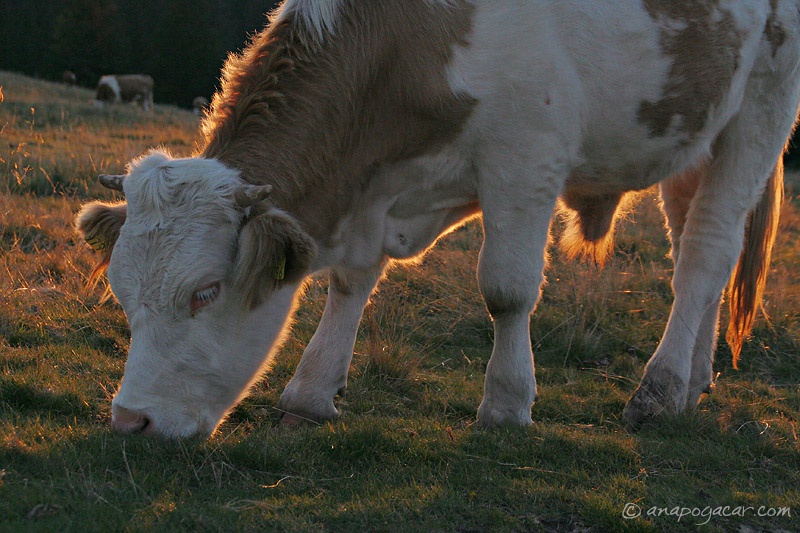 One last look before going home.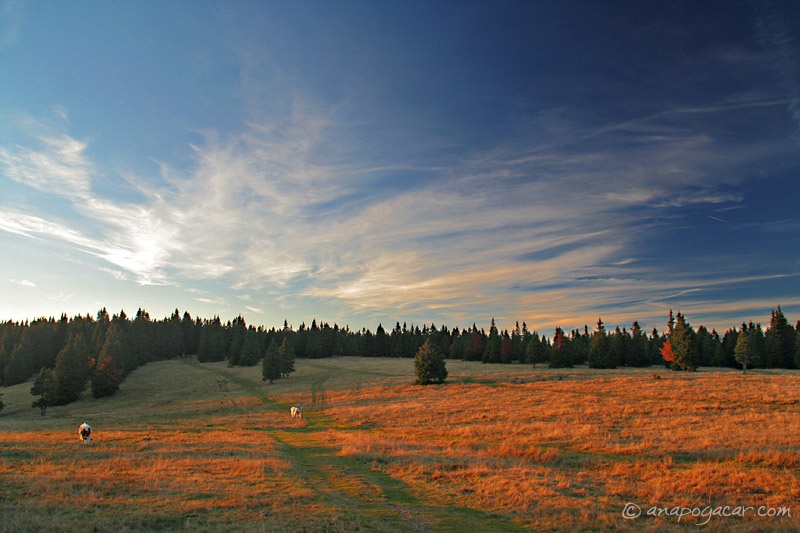 As usual, a few more photos
here
.