Every year, the biggest regatta in the Mediterranean, Barcolana, takes place in the bay of Trieste on the second Sunday in October. About 2,000 sailboats from many countries flock there to compete. I'd never seen any regatta before, except on TV, so this was quite a sight for me! We rented a small sailboat and observed the race from the sea, about half a mile from a buoy where the boats made a turn.
First, we headed north from Izola. We weren't the only ones.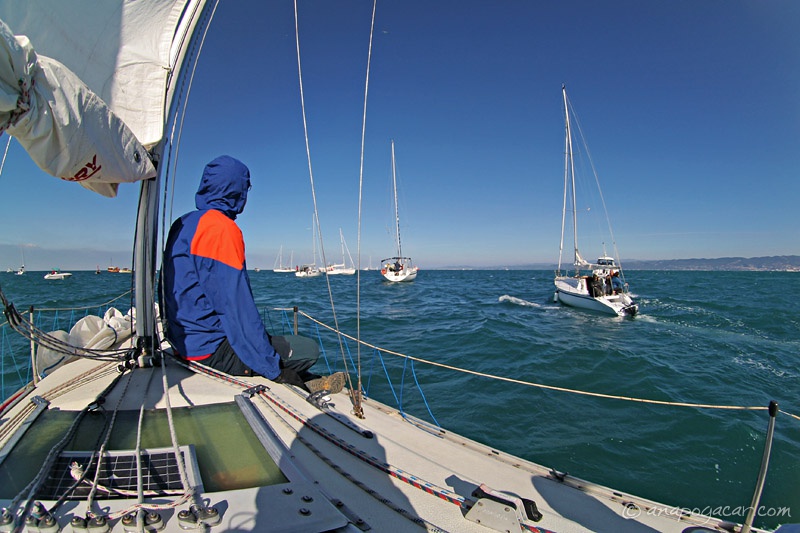 After arriving at the scene, the sailboats were just white specks in the distance.

Soon they grew larger.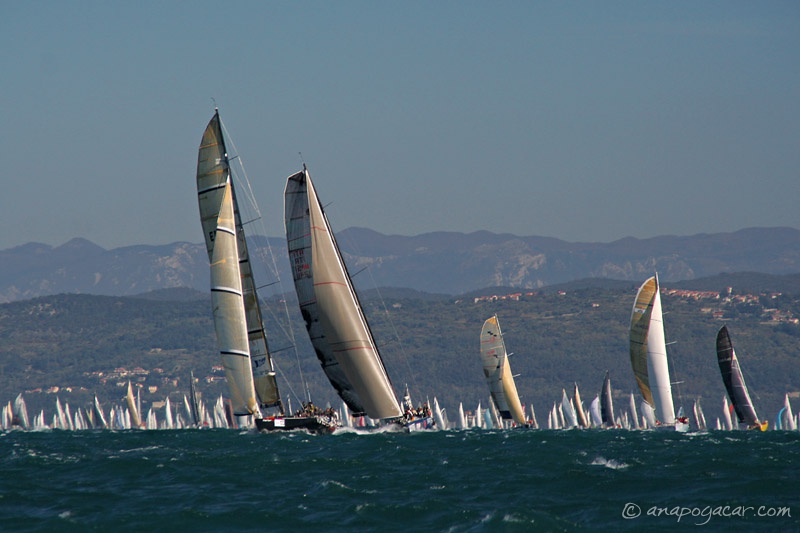 Some of them had really huge sails.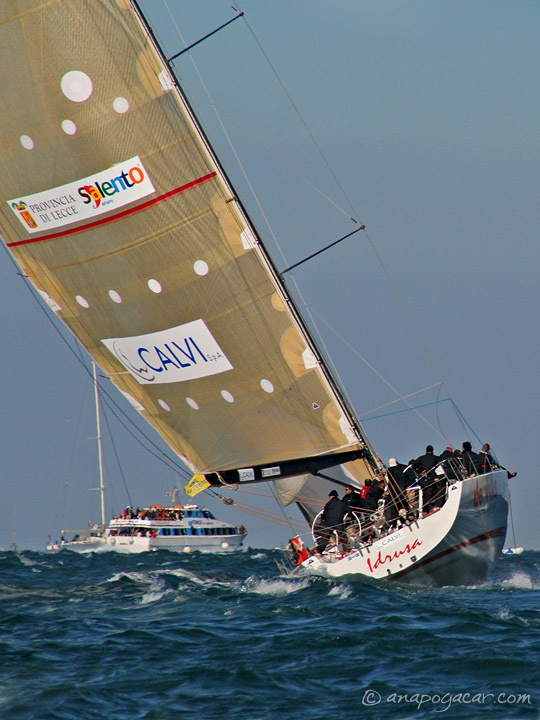 Does anybody know what this sailboat is called?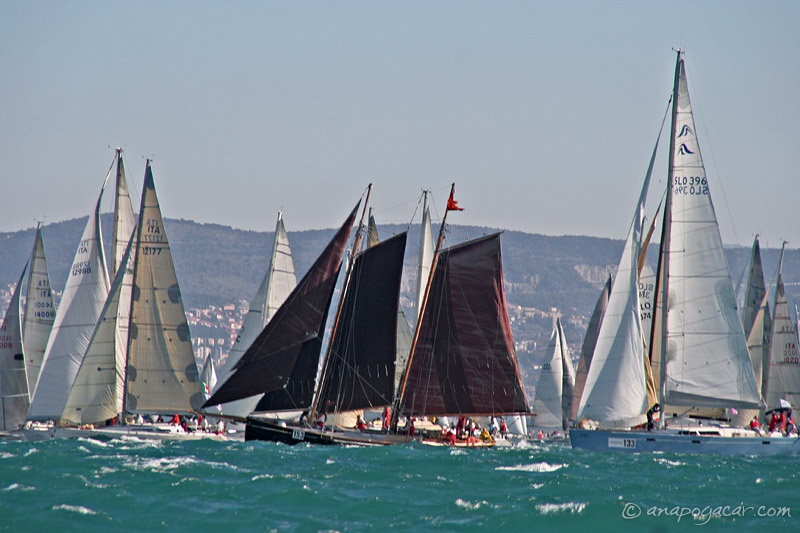 When most of the regatta was over, we headed back to Izola and then on to Piran.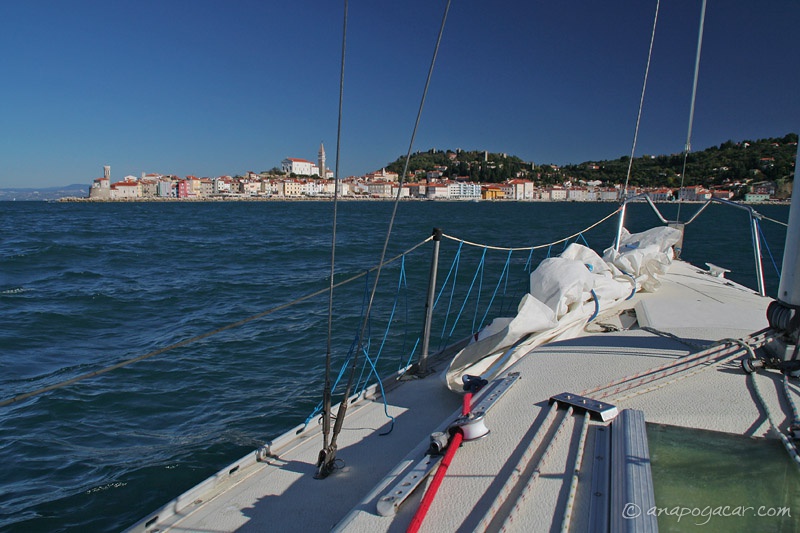 Punta and a red sail.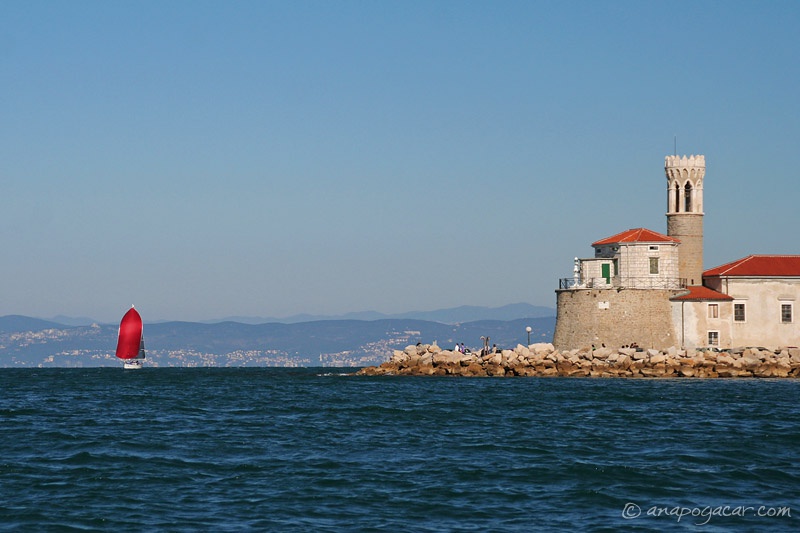 Piran houses.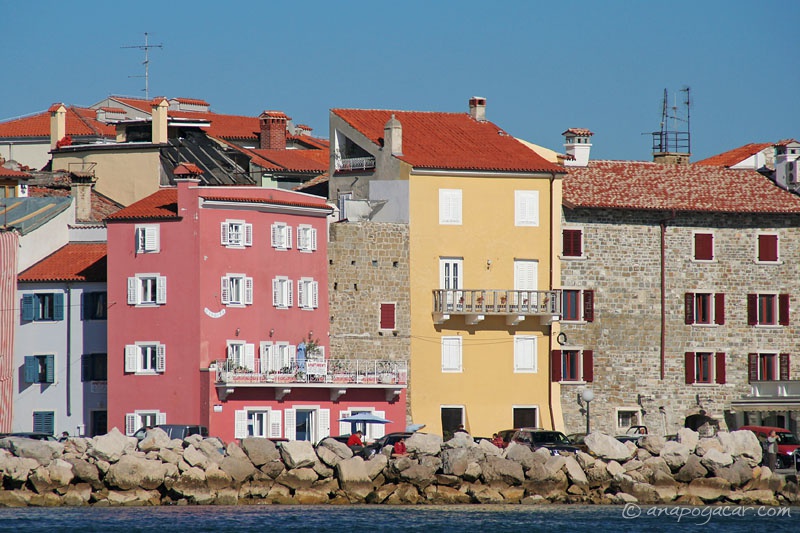 Sail and ropes.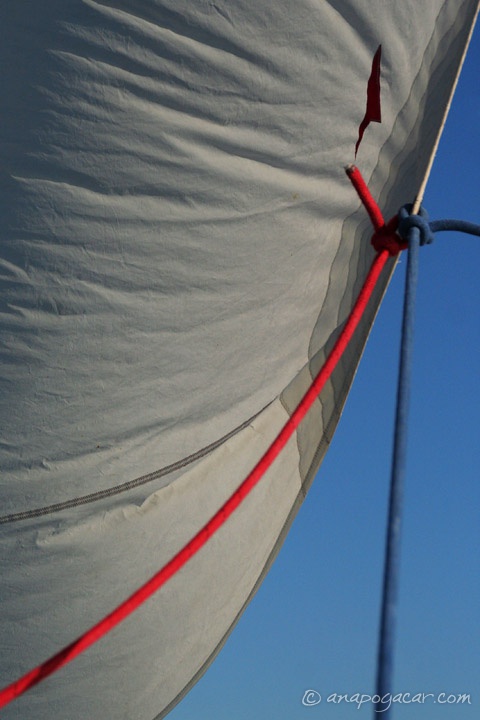 An old fishing boat .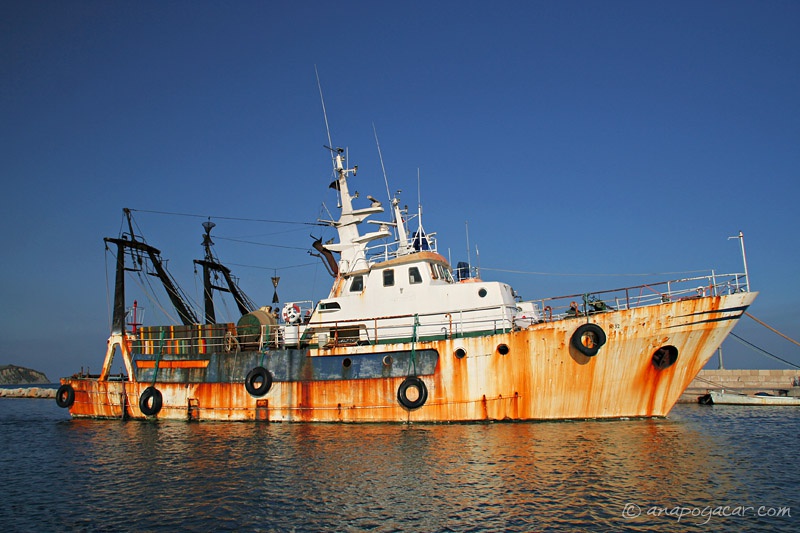 Reflection I.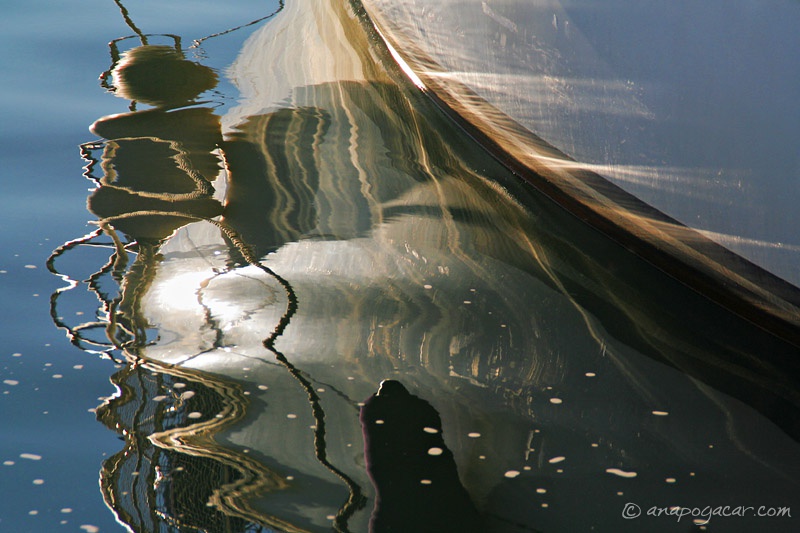 Reflection II.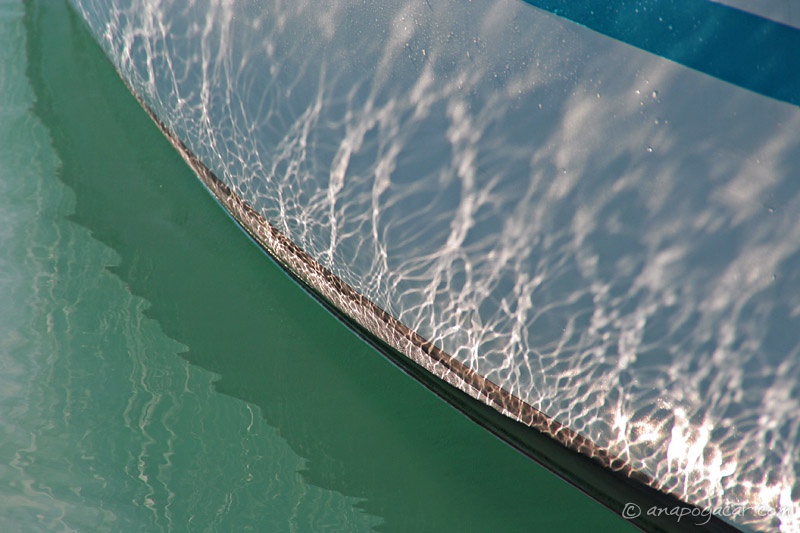 Dinner in Izola was fantastic and we even got to see a nice sunset.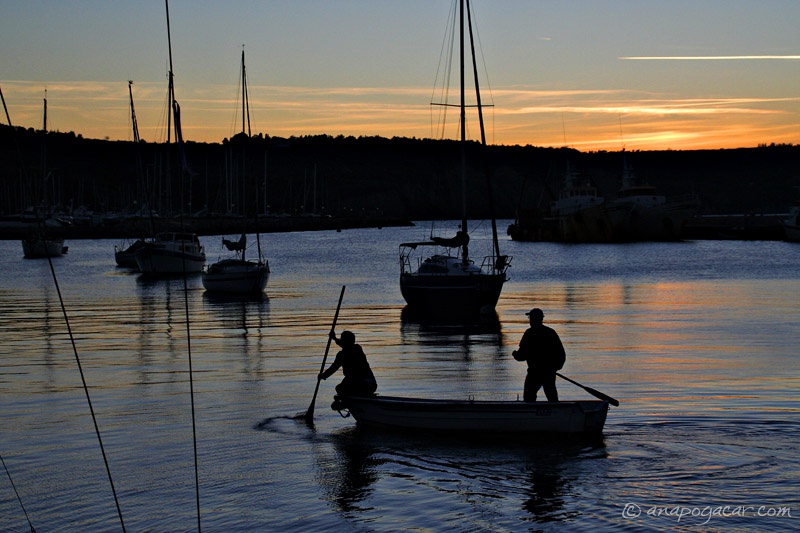 Time to go home.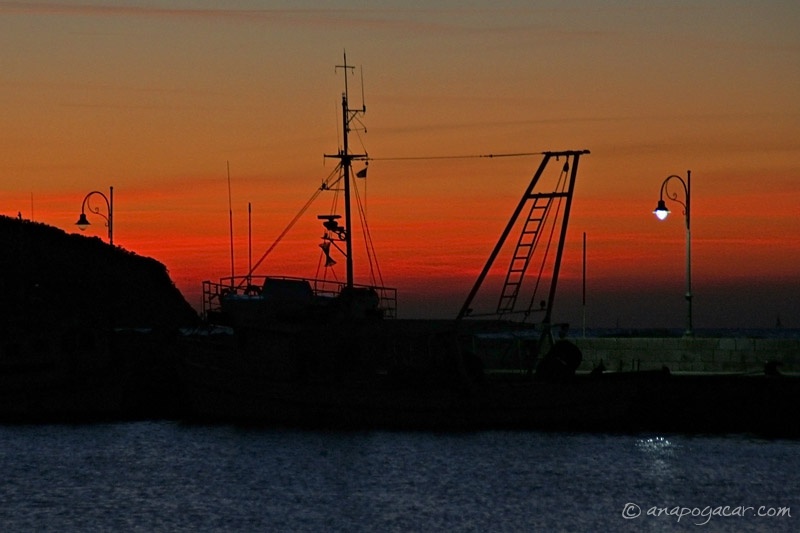 More photos
here
.