Pelješac peninsula isn't very populated. There is one place that can be called a town, Orebić, and the rest are just small villages and tourist resorts. By tourist resorts I mean a hotel or two, a few campgrounds, and a host of houses offering private accommodation. It's a perfect place for those seeking peace and quiet.
Orebić harbor and Mt. Sveti Ilija shrouded in a dark cloud. It was a hot and humid day, but in the end it never rained.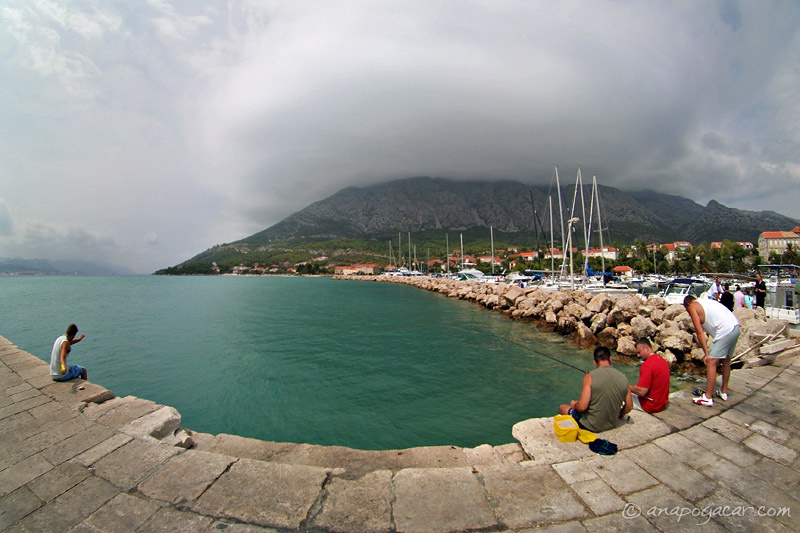 The town beach is nothing to write home about.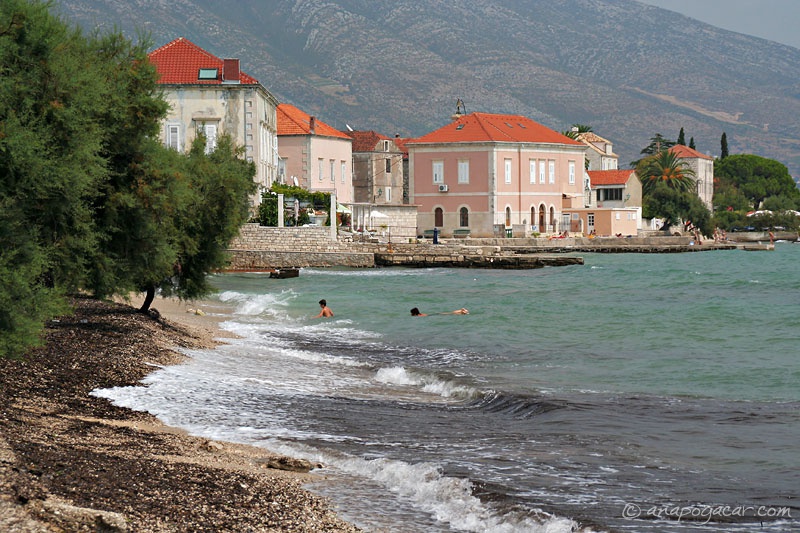 The water in the harbor is very green.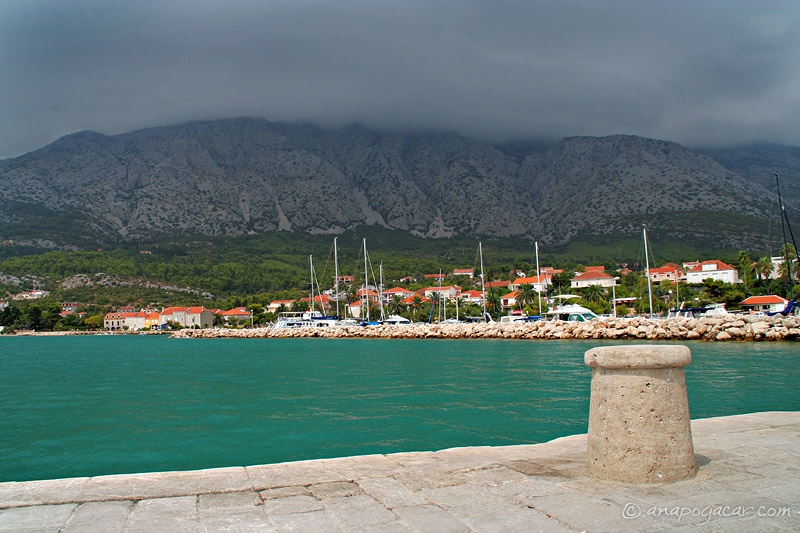 Typical houses with white shutters and red roof tiles.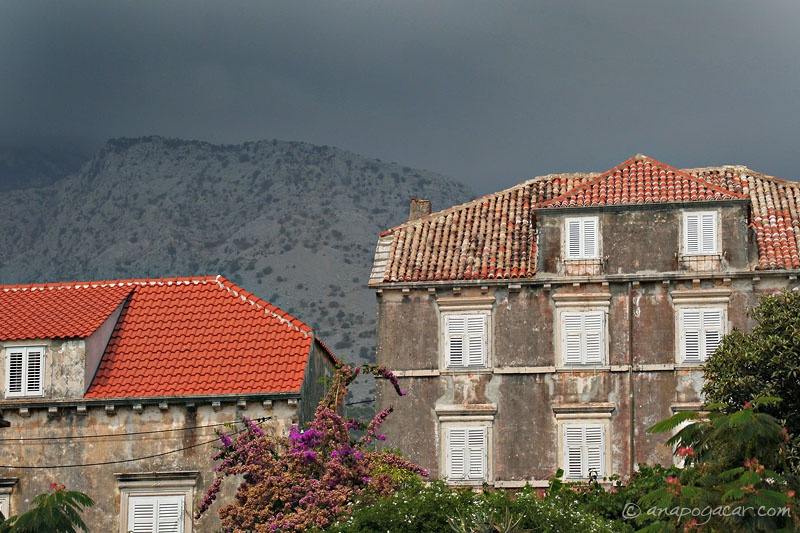 Lovište is a village located on the westernmost tip of the peninsula. Beyond the few houses there is a rocky beach that looked very photogenic to me. It's not that great for swimming though, unless you like getting your feet cut on the sharp rocks.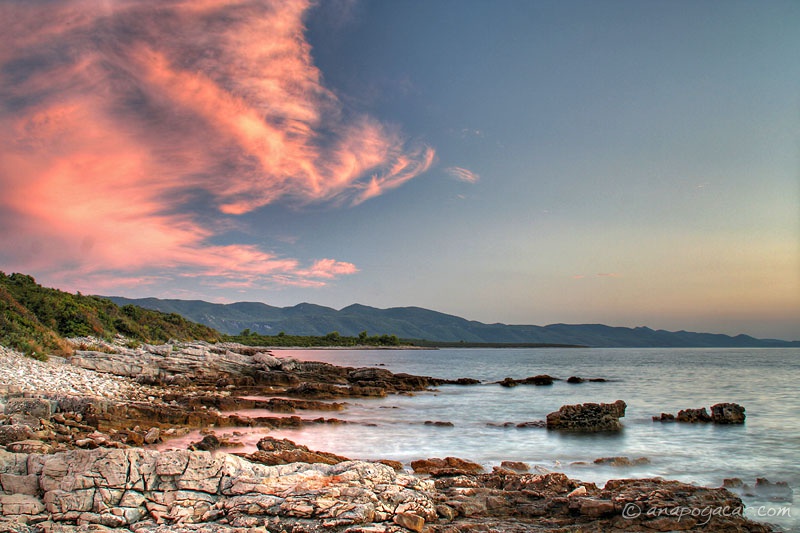 After sunset I played with the tripod and jumped up and down the rocks.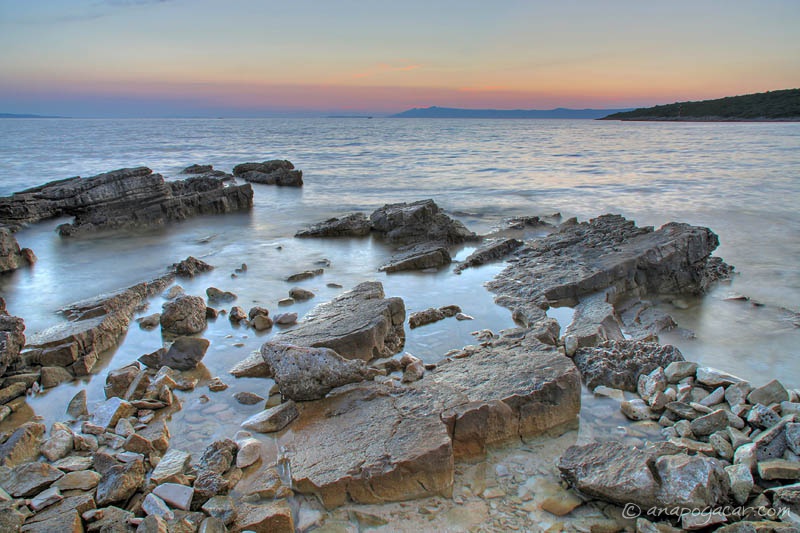 It's interesting how all the rocks are sloped in one direction.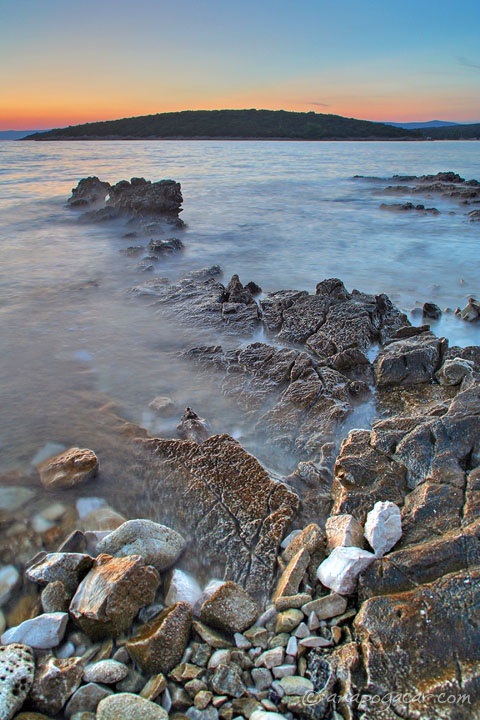 When it got dark, I snapped a few piccies at one of the local piers.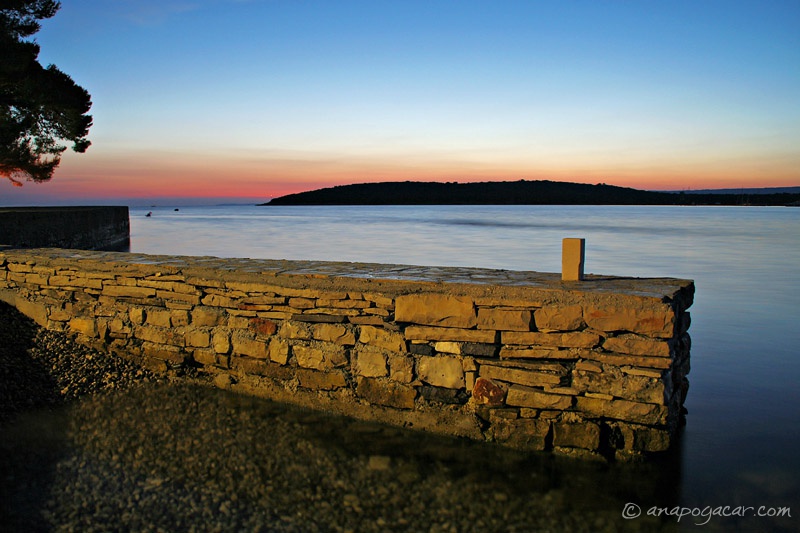 Žuljana is another village, even smaller but a bit livelier. The coast beyond the village is rocky with small coves, very idyllic and perfect if you look for privacy.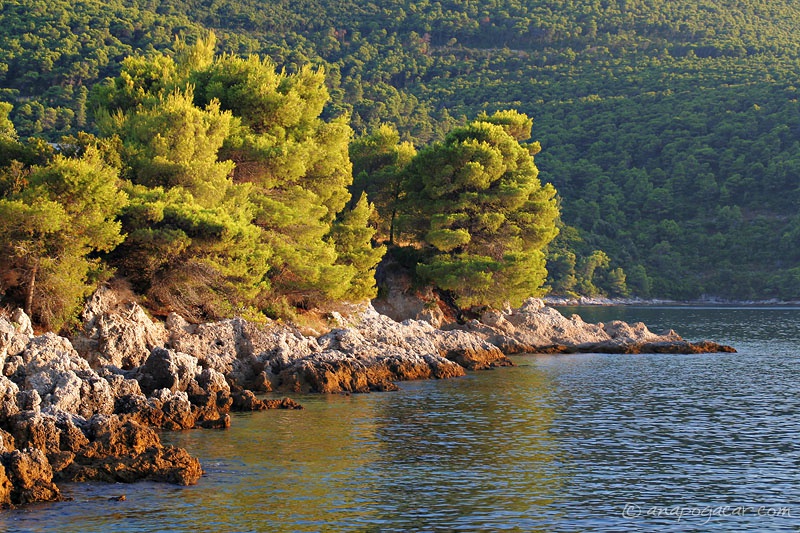 Framed by vegetation.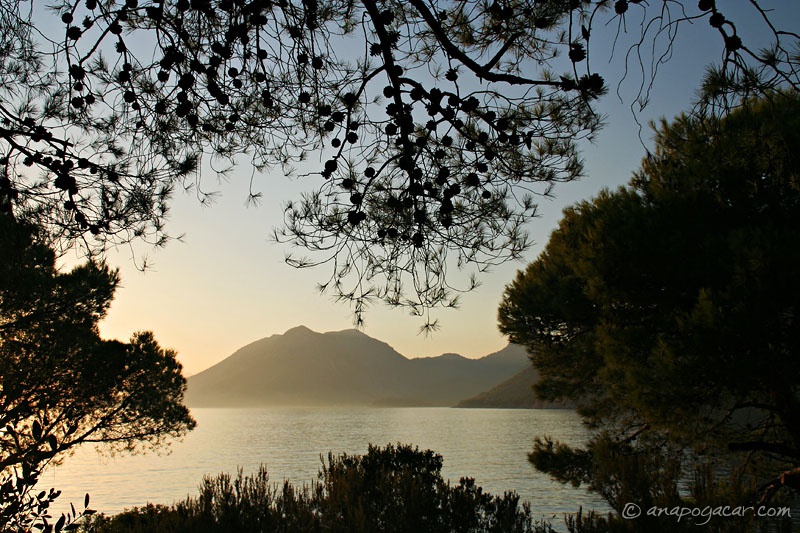 What followed was a fiery red sunset. It was one of those that don't happen very often, and I really didn't have much post-processing to do - the colors were really that intense.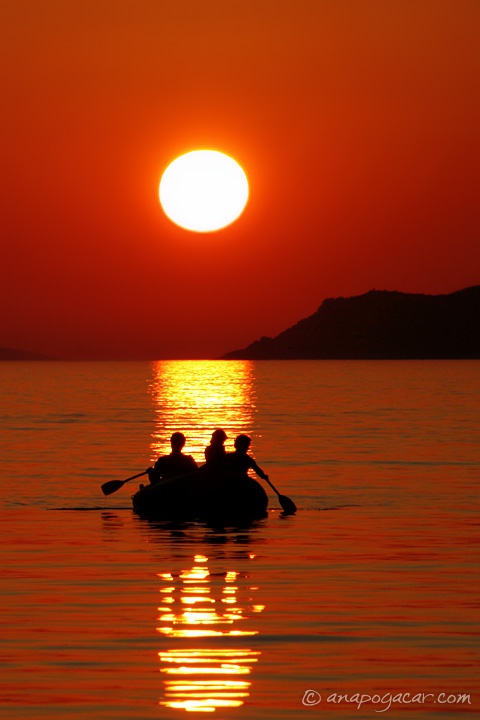 Waterskiing into the sunset.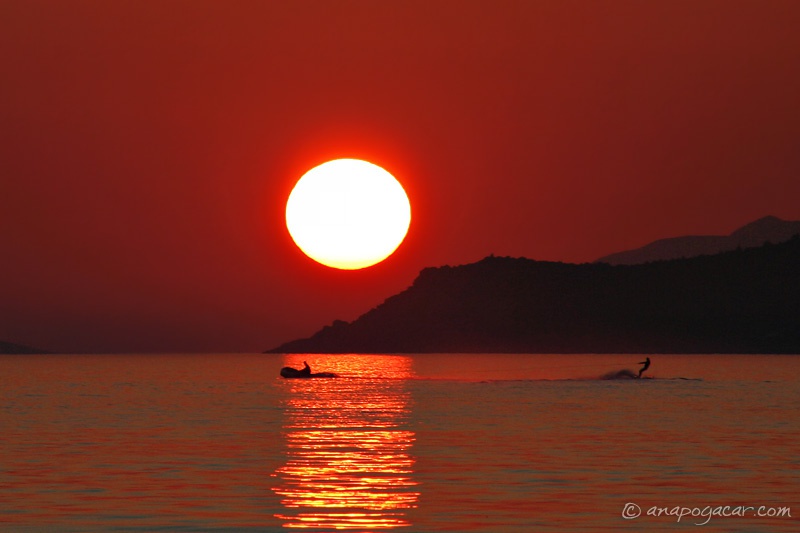 After hurting my eyes for a few minutes, we went to a restaurant on the beach and this is the view from the terrace. I didn't even have to get up to take this shot.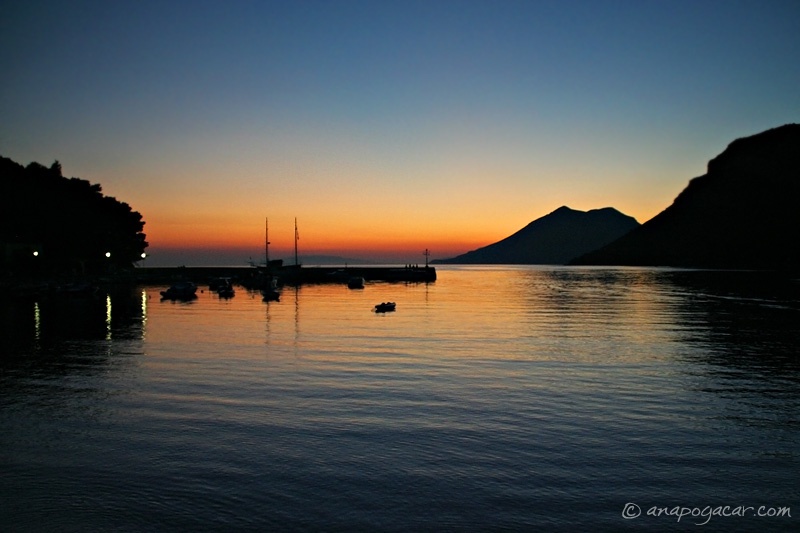 One day we took a ferry to Island Korčula, which is situated directly opposite Pelješac. The water went crazy when the propelers went into reverse.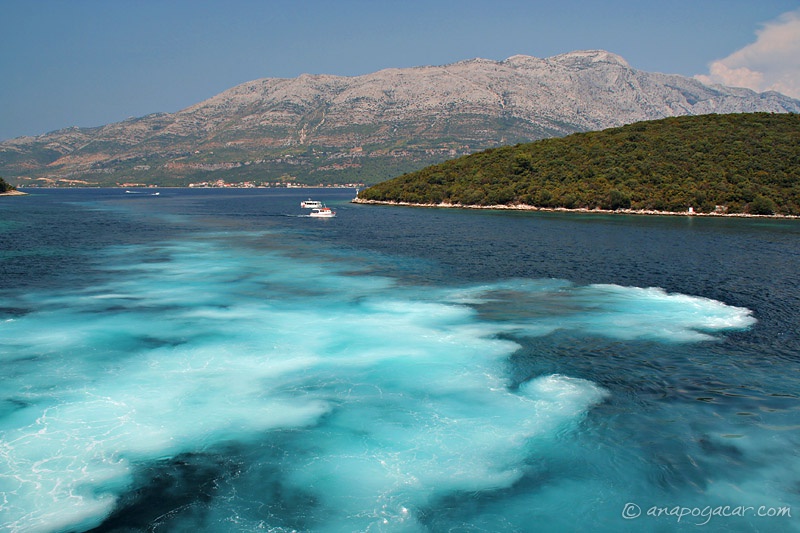 The Old Town of Korčula.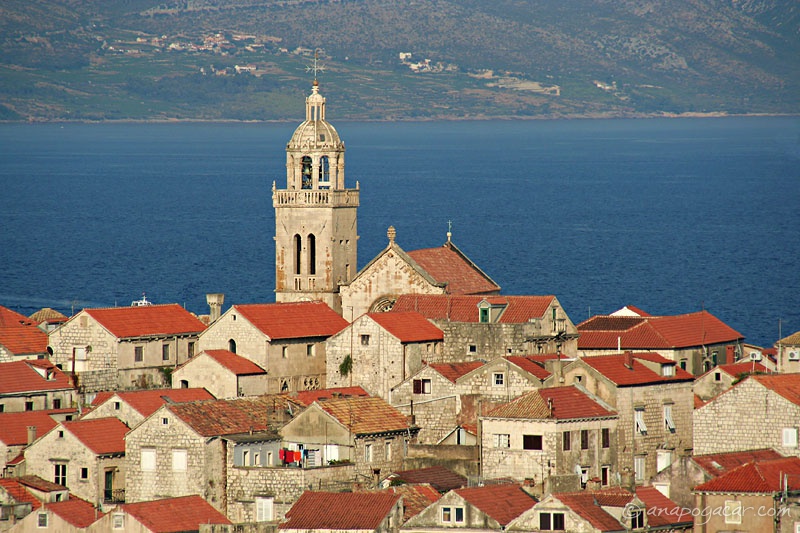 Narrow alleys of Korčula, most of them have stairs and there are lots of plants.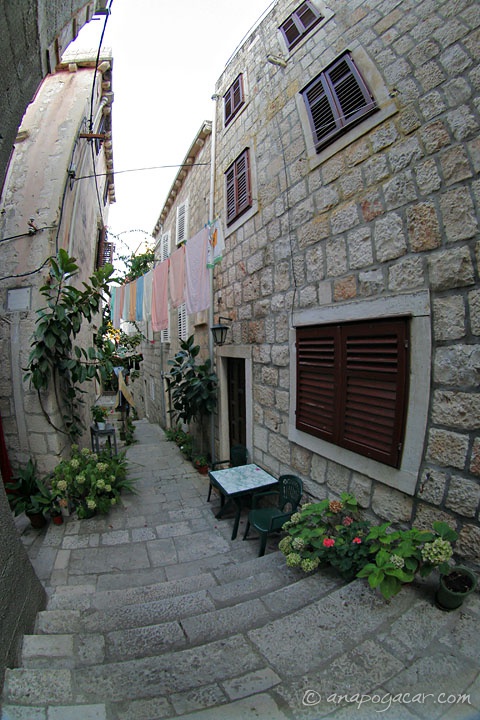 More photos in my
photo journal
.