I'm back from the beach and traveling! Lots of photos to sort and post-process, but in the mean time I'm going to post a few piccies from a hike I did with a friend in July.
We hiked to the Komna hut above Lake Bohinj in the evening so we could have an early start on the following day. Getting up at 4.30 while it was still dark was worth it. There was Lake Bohinj down beneath the fog: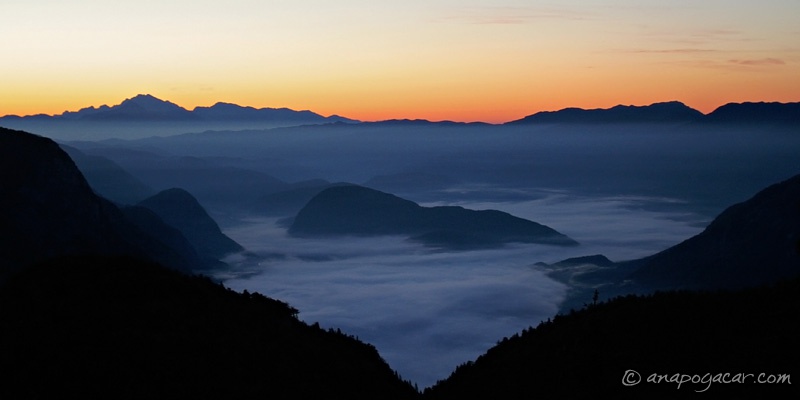 And the Kamnik Alps in the distance - Kalški greben and Krvavec: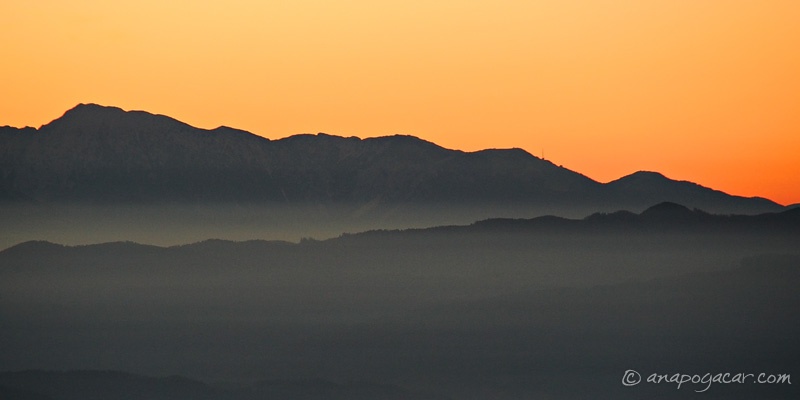 After some 15 minutes of walking there was another hut, Koča pod Bogatinom: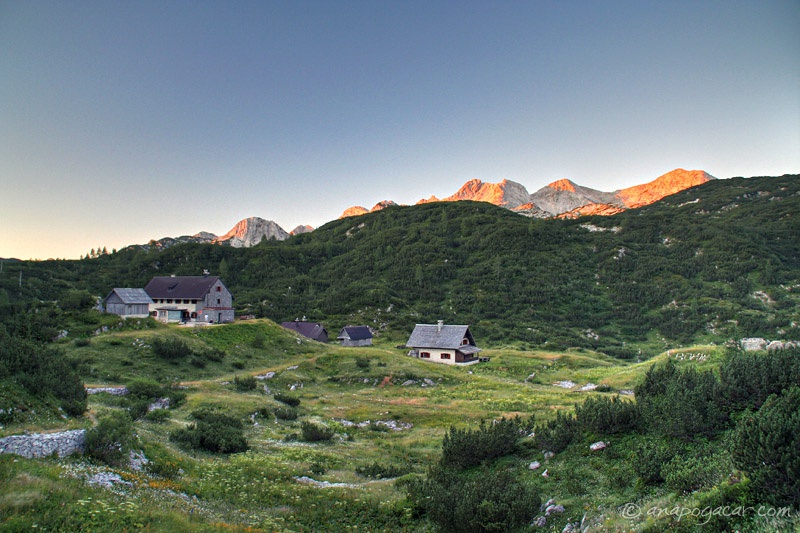 We were still walking in the shade, but the nearby peaks were already basking in the sun: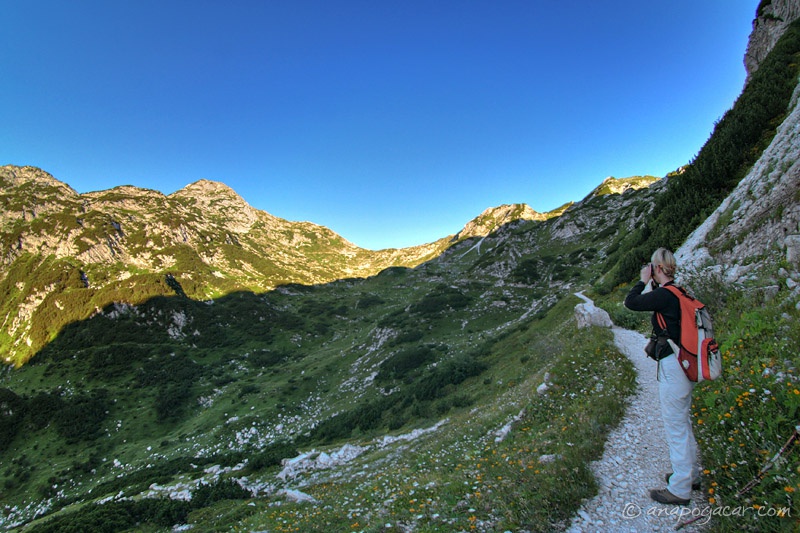 After an hour we almost reached Bogatinska vratca pass and looked back towards Komna: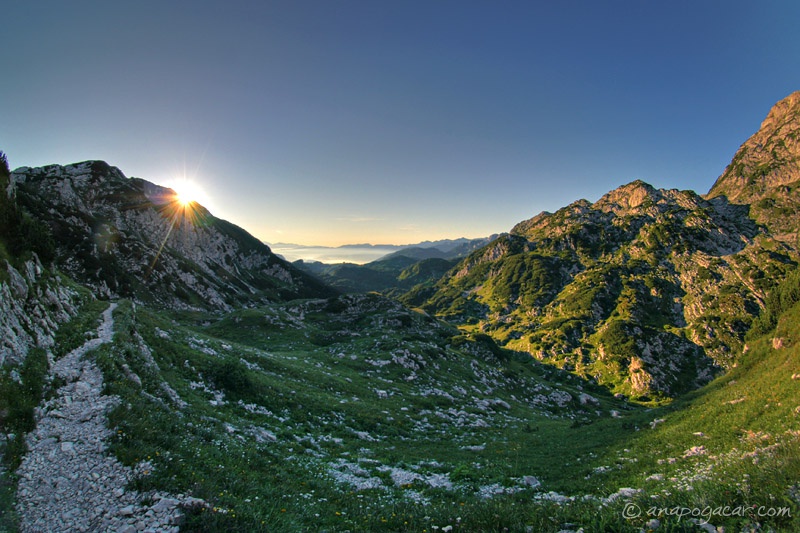 There was the Komna hut in the distance, small but proud, and morning mists rising from Bohinj in the background: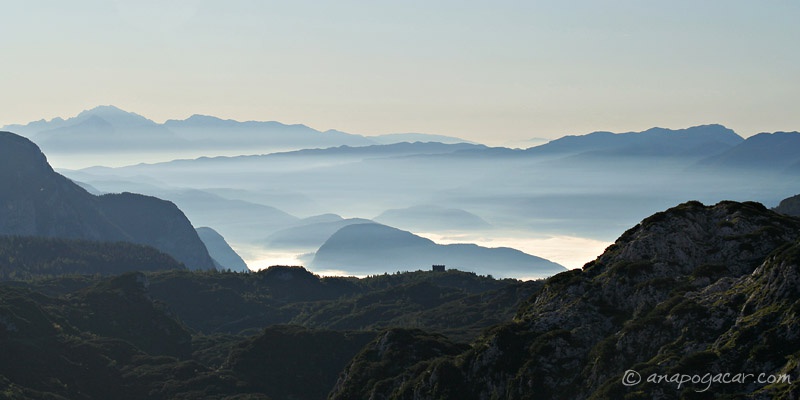 After a hearty breakfast at the pass with wonderful views we headed towards the Krn Lake.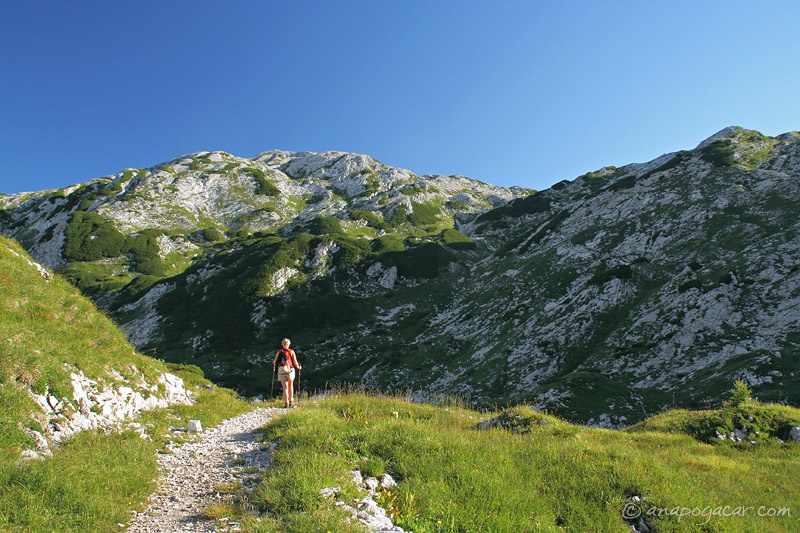 On the way there were ruins of some Italian checkpoints built in the 1930s: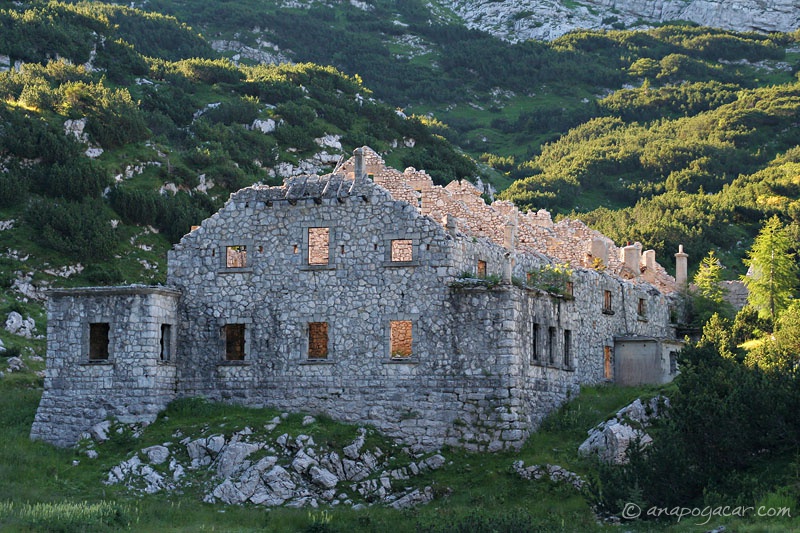 And there it was, the Krn Lake and Mt. Krn in the background. This area is best visited in the morning as the views are the best then.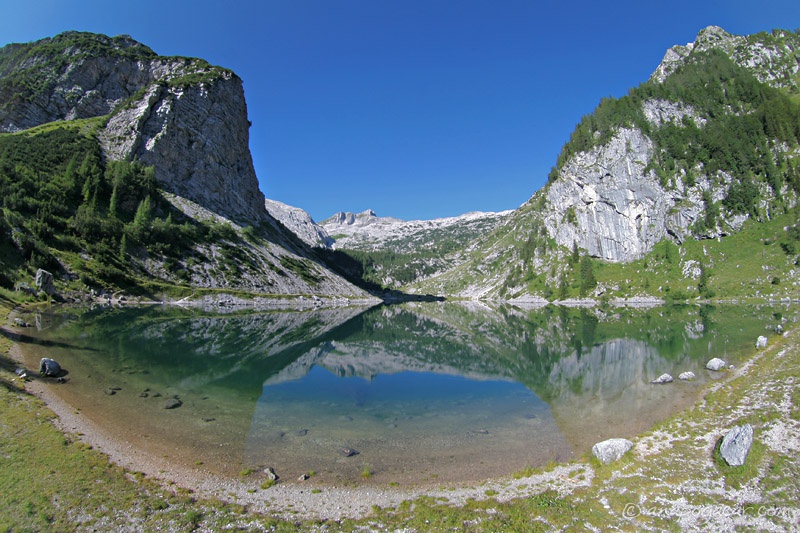 The whole way to the lake there were flowers blooming and the pollen made us sneeze and snivel like crazy!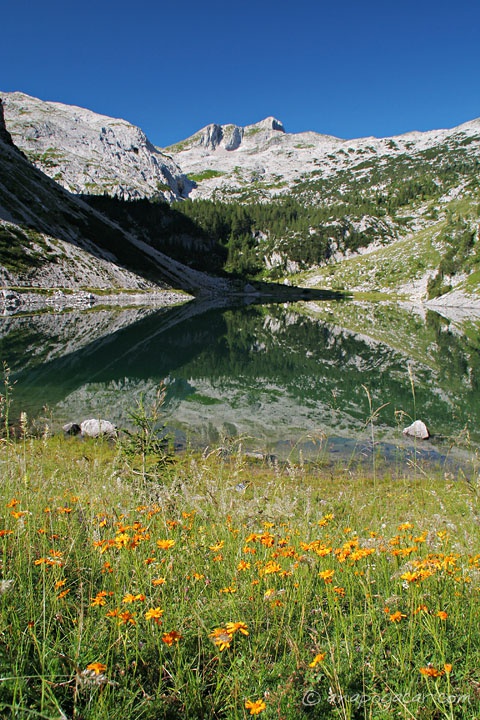 Symmetry: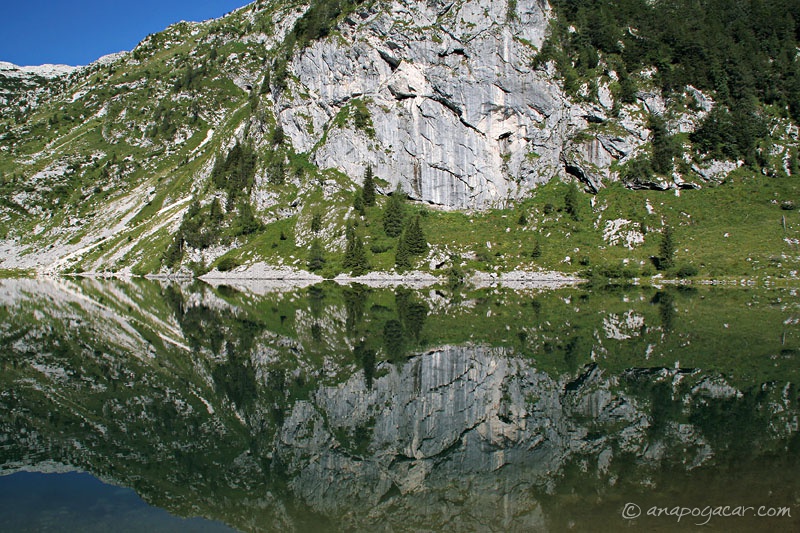 We hiked back past the ruins: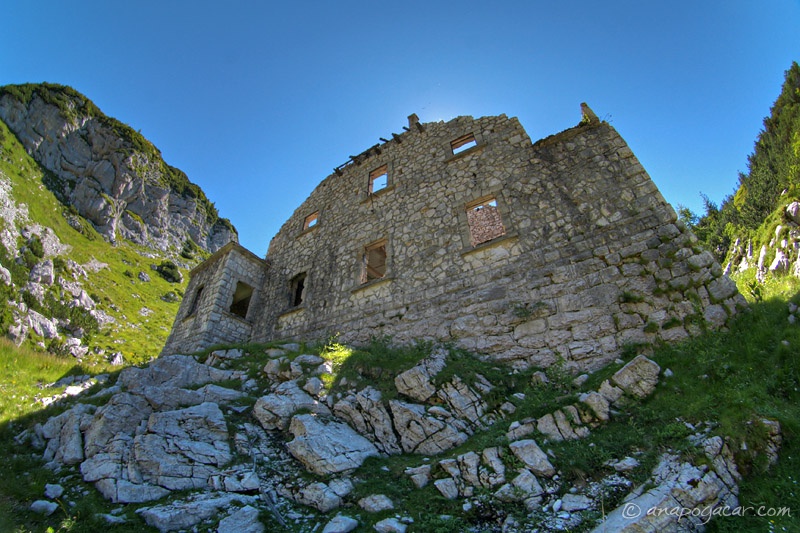 ... to the pass. By then it was scorchingly hot!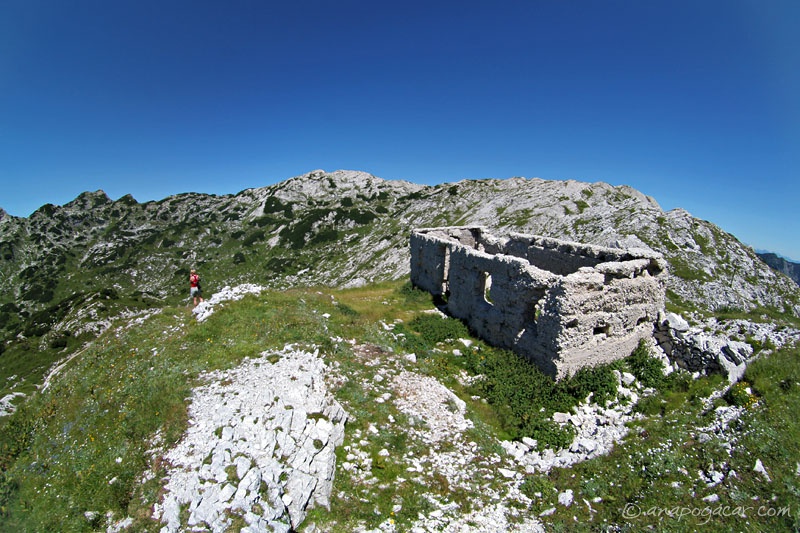 Eating lunch and admiring our next goal, Mt. Mahavšček, the second peak from the right at 2008 meters above sea level: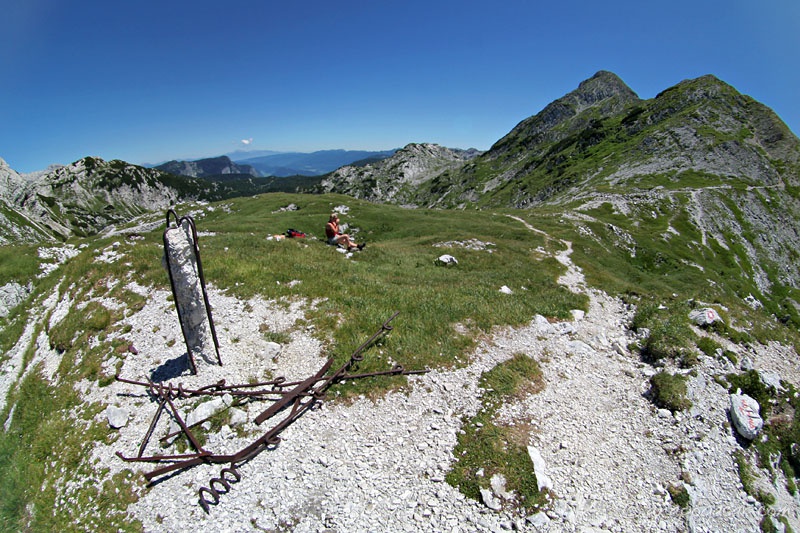 The ascent wasn't difficult at all. The layers of rock here are quite impressive: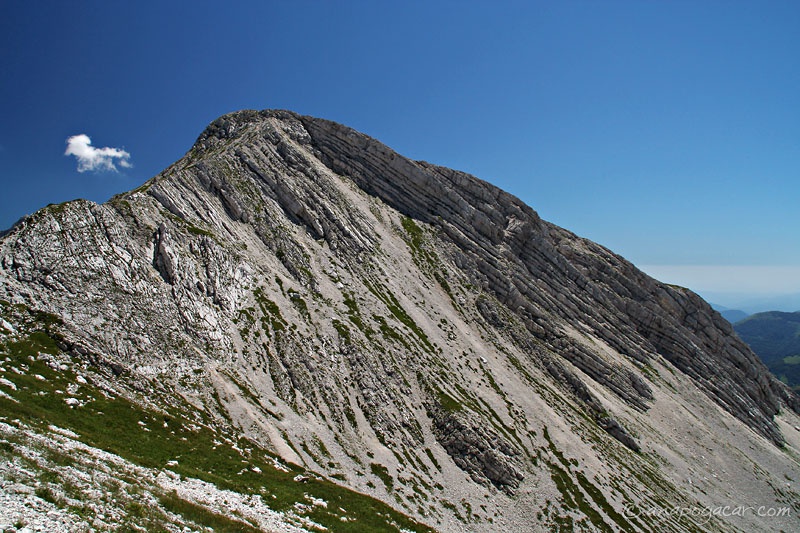 After climbing a mountain there's nothing more enjoyable than sitting (or lying :) and admiring the views. We were lucky with the weather, not only was it sunny the whole day, we also got a few puffy white clouds. Well, admittedly it was hot, but I'll take the heat over summer storms any day.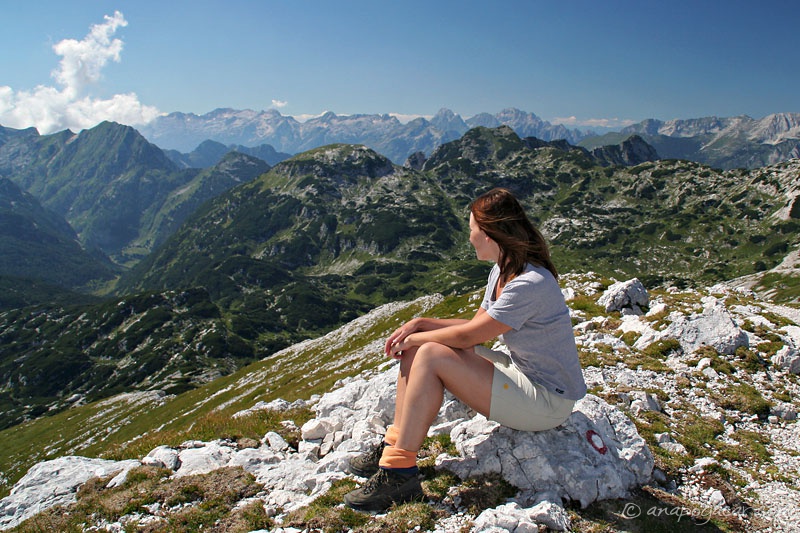 Panoramic view from Mahavšček. Click to view larger:
Our trail back to Komna offered views across to the Triglav Lakes Valley: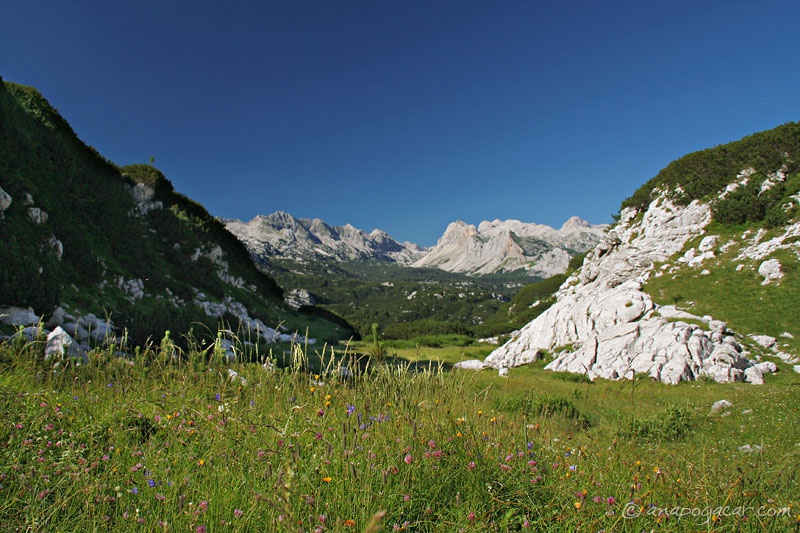 The last view of Lake Bohinj in the late afternoon before returning to the valley: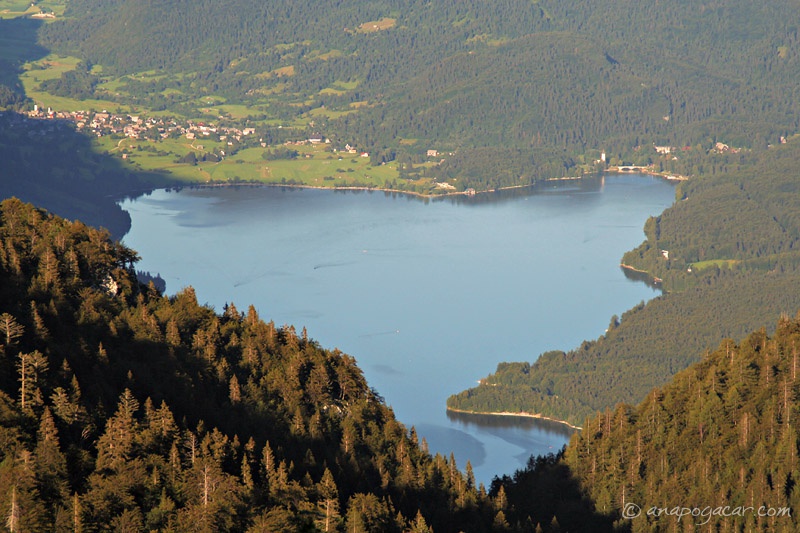 Before this trip I hardly heard about Mahavšček and the peaks in its vicinity. They are much less visited and just as beautiful as the Triglav area. But most people, especially foreigners seem to flock there. We couldn't get a room in any of the huts there. Luckily I phoned ahead and we could change our plans to these less popular mountains. And I'm glad we did. Recommended!
More photos with a travelogue
here
.