In early April I wanted to spend some more time on the snow before it was finally gone, so the decision was made: I was going to climb one of the peaks above Pokljuka. I left home relatively late, hoping to catch a nice sunset at the top. After leaving the car at Planina Javorniki at about 3 p.m. I hurried uphill to the Lipanca hut. I had been thinking of hiking to Debela peč for a few weeks but I changed my mind at the hut as I knew the views would be much better from Mrežce.
Lipanca hut with my final destination, Mrežce, looming over it.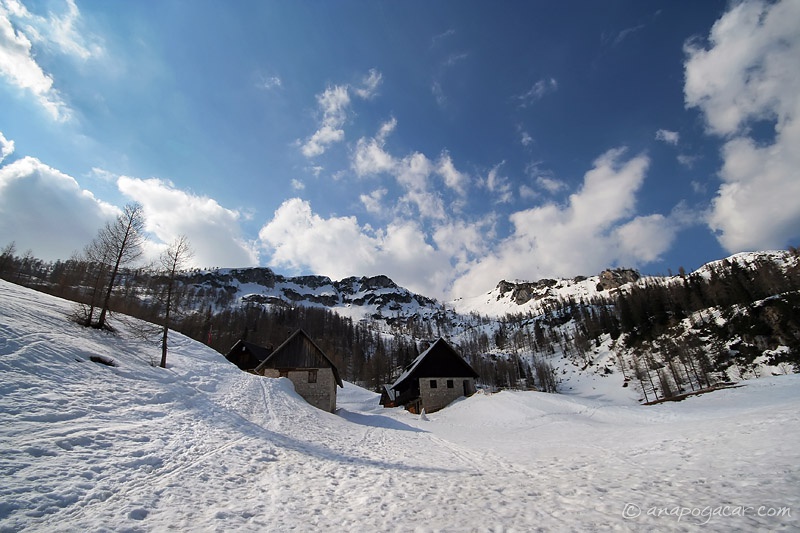 From the hut up the trail wasn't well-trodden at all. I had to trudge through heavy snow and this was actually one of the few sections with footprints. Not that they helped. :)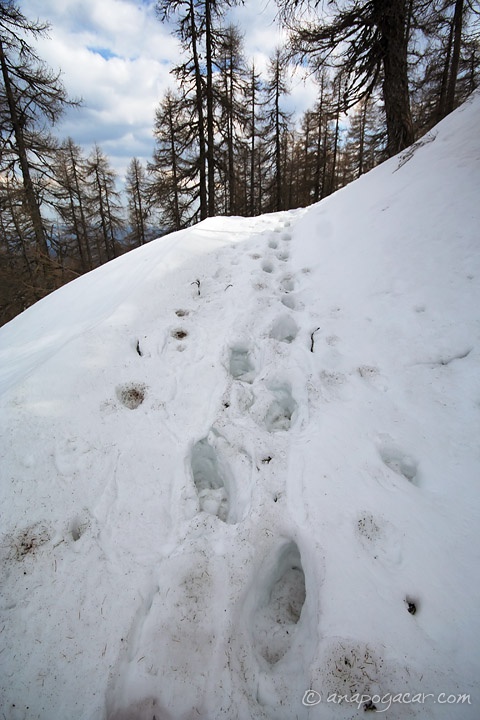 This was great exercise! Sloshing through wet snow and having to lift your feet high with every step - yeah!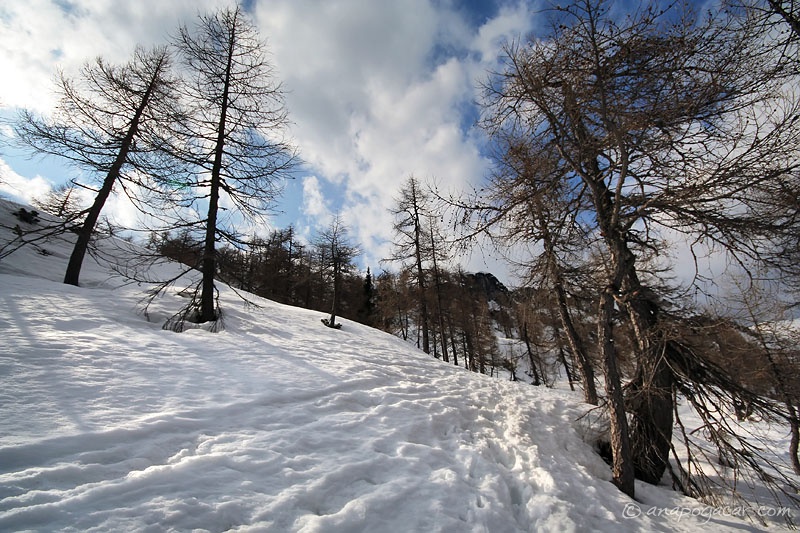 Soon I reached the ridge and caught the first glimpse of the mountains beyond.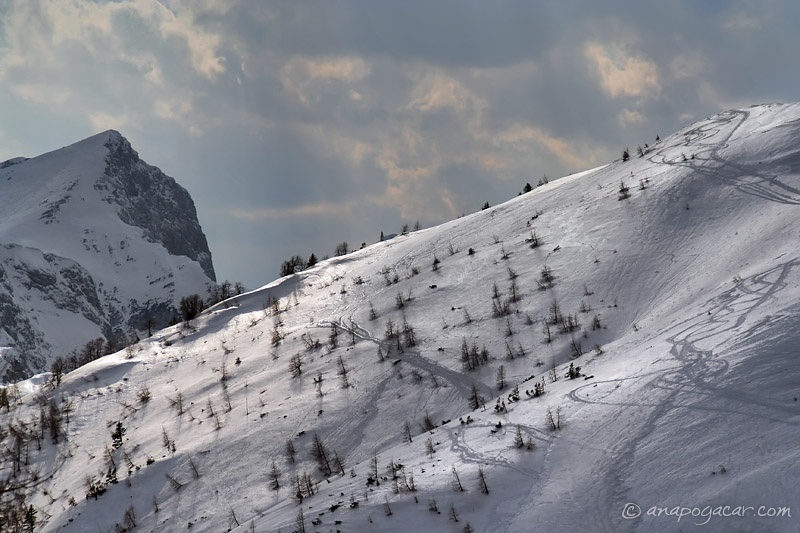 The summit wasn't far, but I sank into the snow up to my butt quite a few times slowing my progress considerably. :)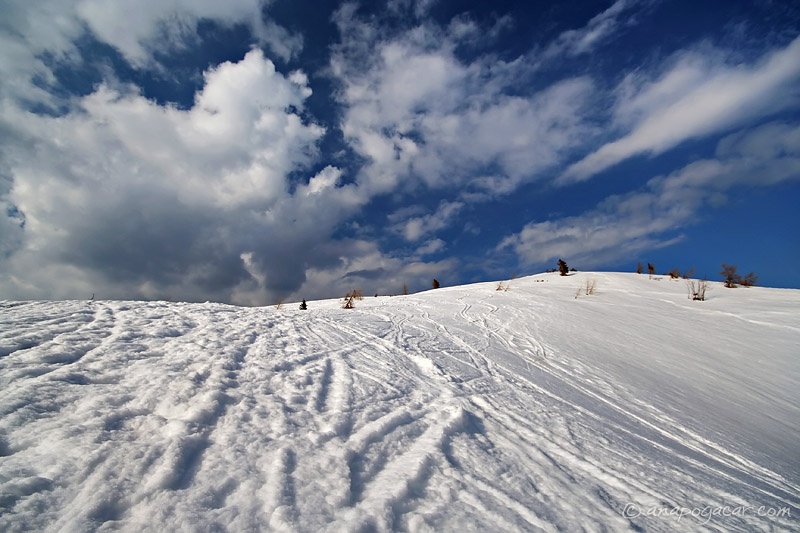 Glorious views. From Mali Draški vrh and Veliki Draški vrh (left) to Triglav and Rž (right).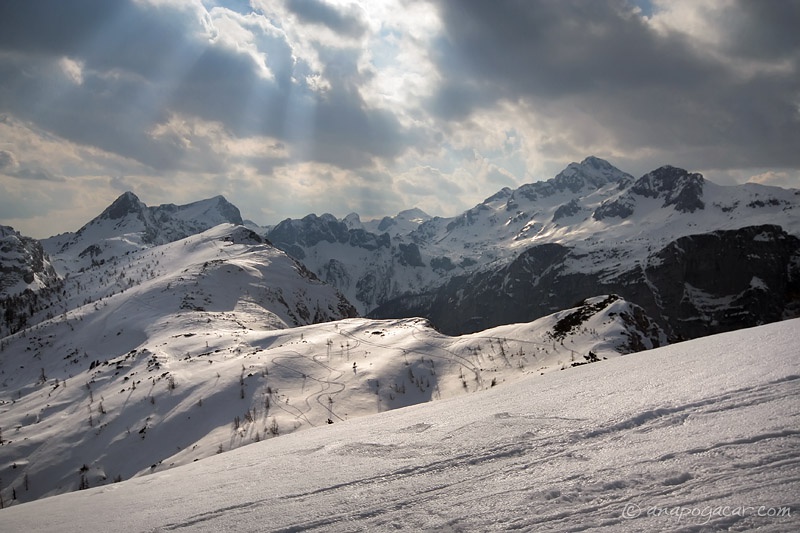 Ski tourers' trails.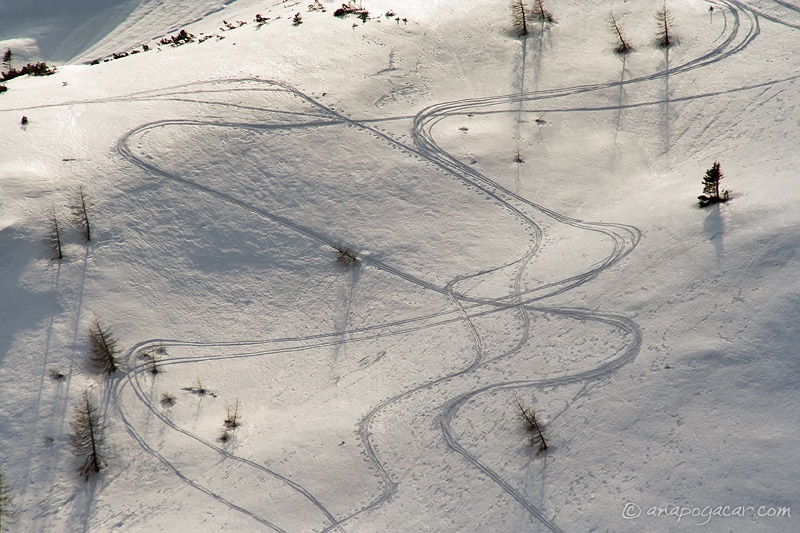 In a matter of seconds the clouds turned dark.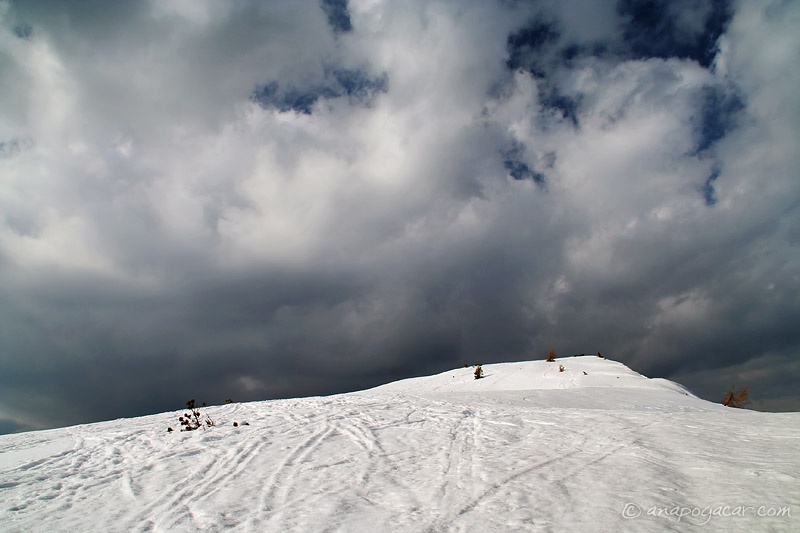 ... and a few minutes later, when I had a quick self-portrait photo session, the mood changed completely.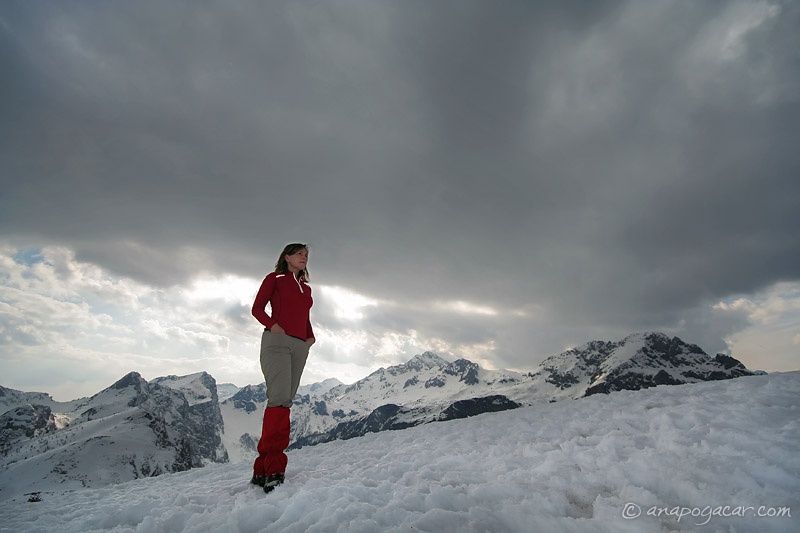 I was patient and I waited. Sure enough, 20 minutes later the sun peeked from behind the clouds again.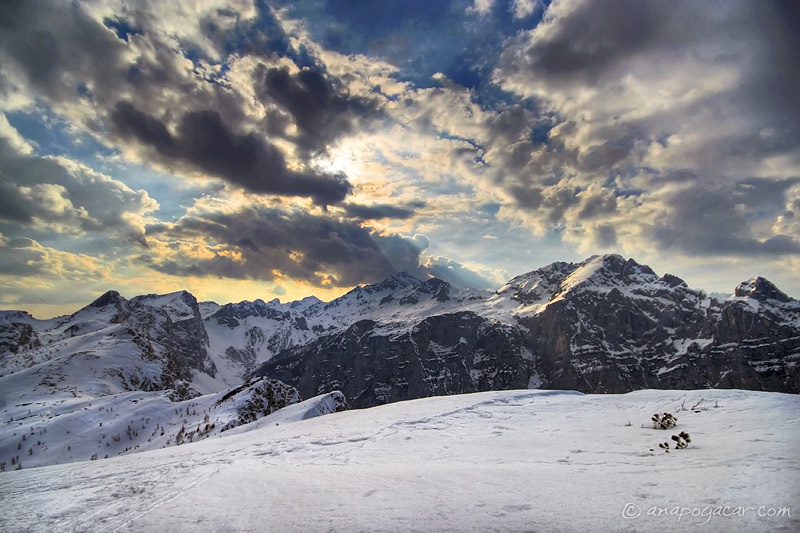 Triglav and sun rays.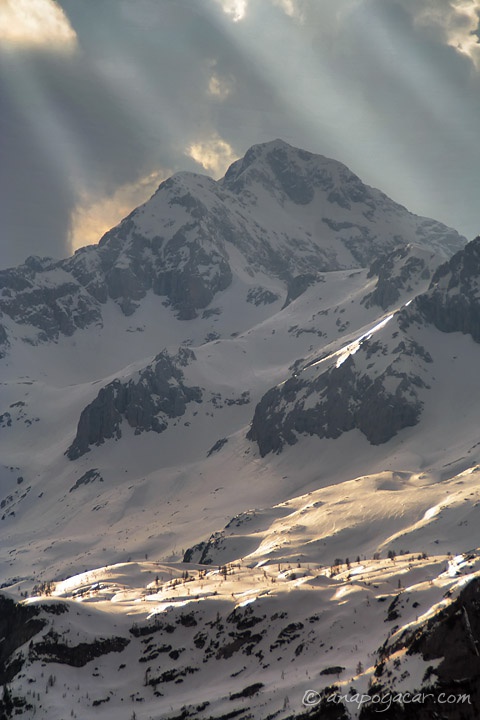 My goal was to wait for the sunset as it looked it was going to be a nice one.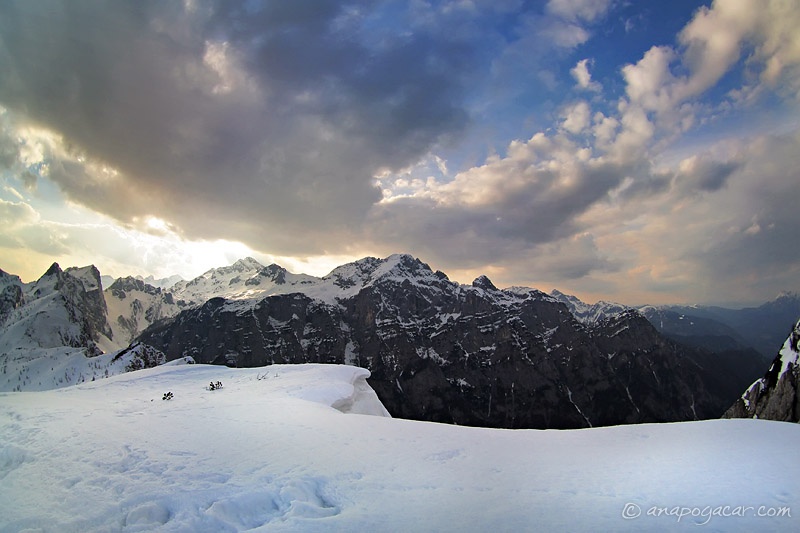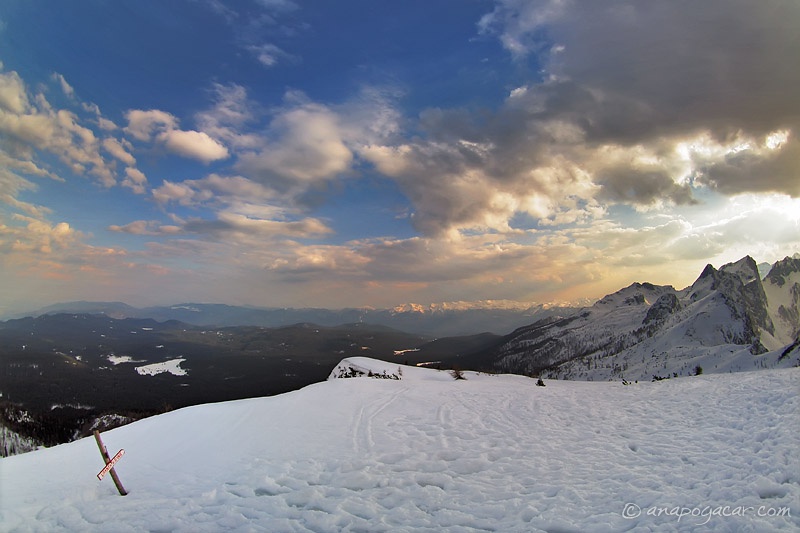 But more clouds came and it didn't seem they were going away any time soon. These were the last beams illuminating Planika hut before it got completely cloudy and I rushed back down.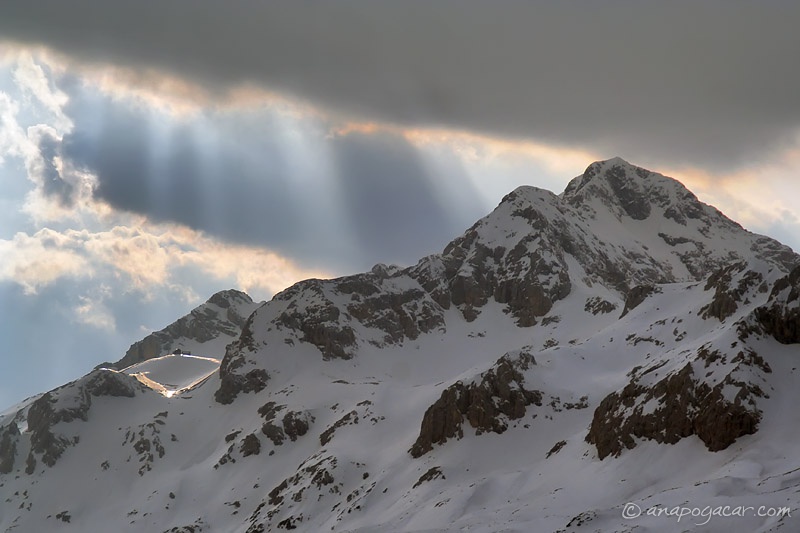 One last look back to where I had been, and off I was.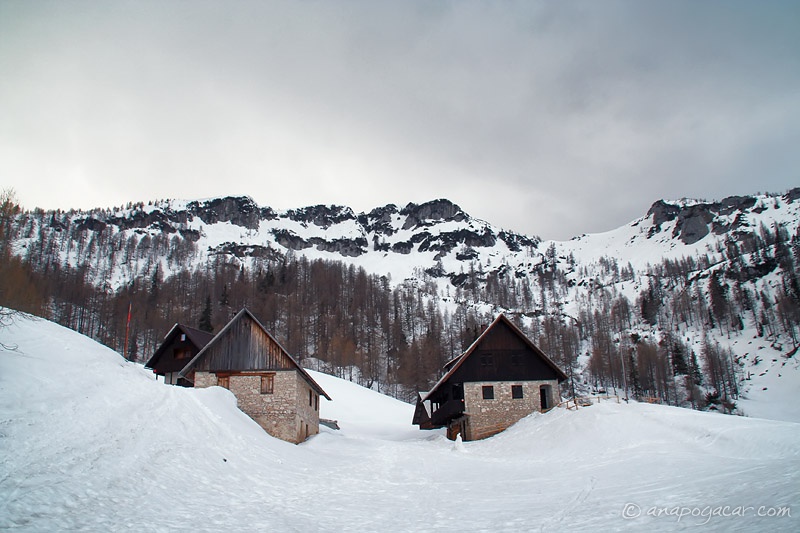 More photos
here
.