Being in a temporary photographic black hole I have to resort to posting snapshots from my skiing trips taken with a compact camera. :) These are from last week, too, but the weather wasn't as nice as
two days later
.
This was probably the last day with some snow left in the valley. Btw, the town in the background is Kranj.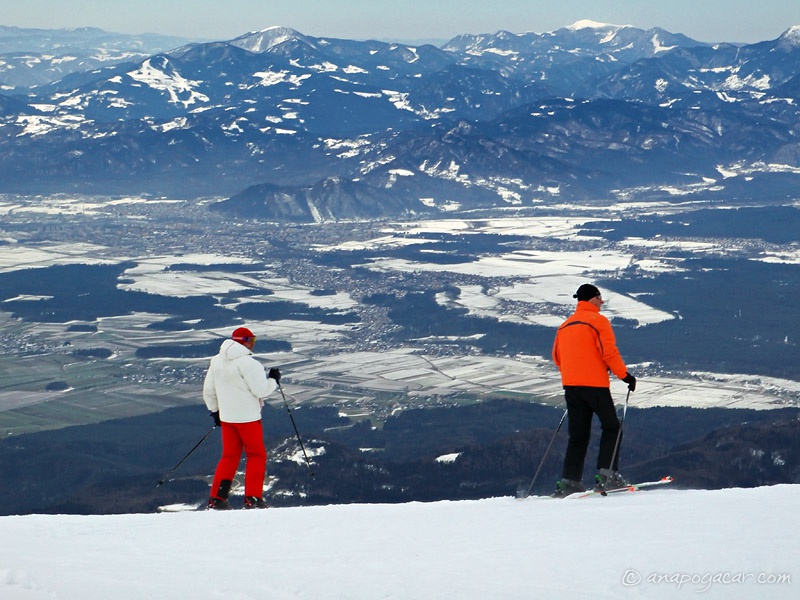 Storžič, the Košuta range and Kočna.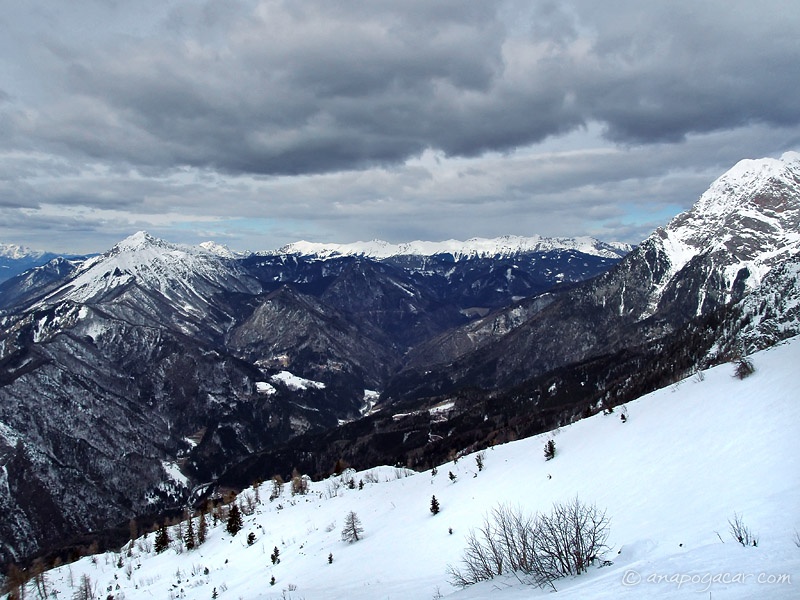 Ominous clouds above Kočna and Grintovec.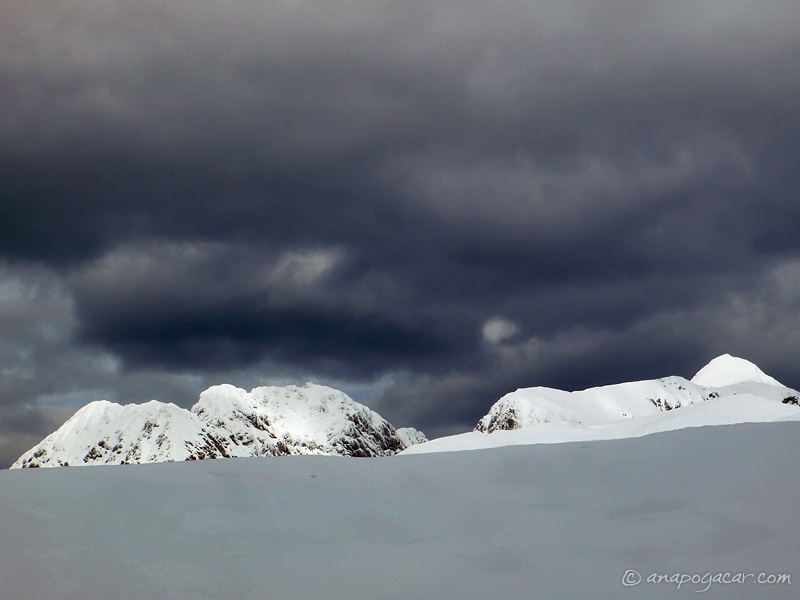 Kriška planina.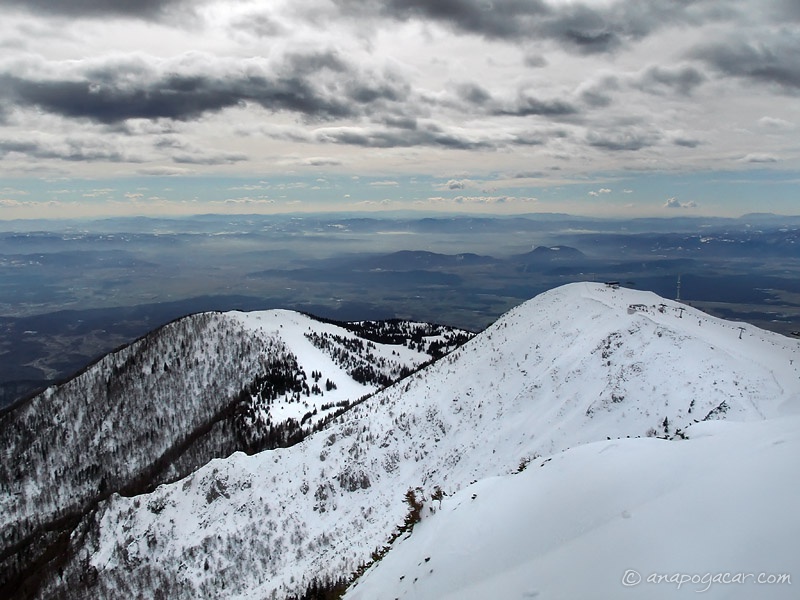 Velika planina.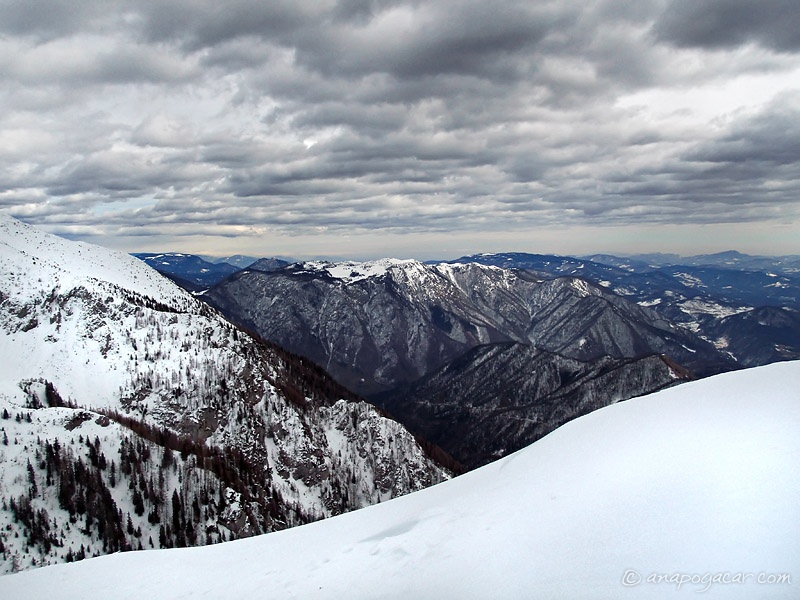 My favorite training hill,
Kamniški vrh
, from a different perspective! :)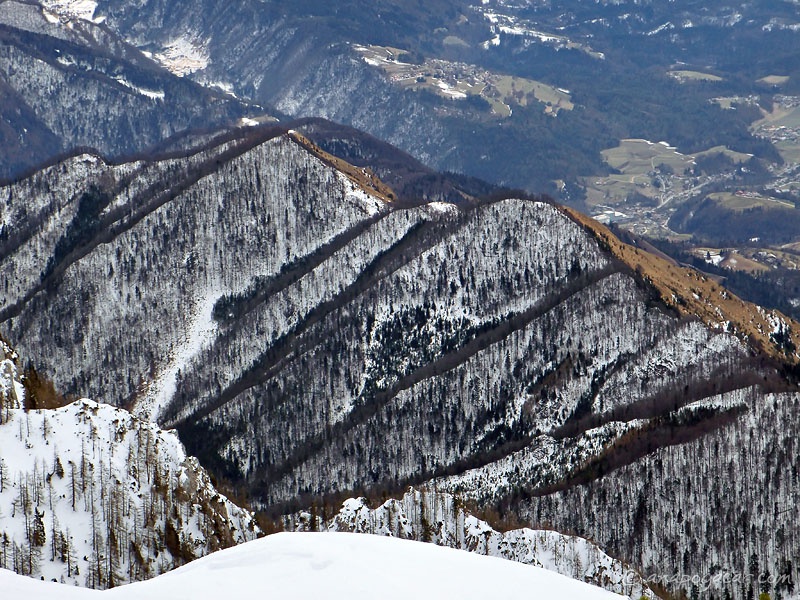 The TV tower.