I had been stuck inside working for too long and I needed to go out and shoot some pics! So I got up at 4 a.m. and drove to the Slovenian coast with
Črt
and
Luka
. Luka wanted to do some bird-watching in the Sečovlje salt pans (Sečoveljske soline) while Črt and I were content to just stroll around, enjoy the fresh morning air and admire the serene surroundings.
We arrived just in time for the sunrise. After leaving the car at the entrance, we had to walk for about 3 km along a country road next to the abandoned salt pans which is now a bird sanctuary. And it was below zero - look at the frosty bench!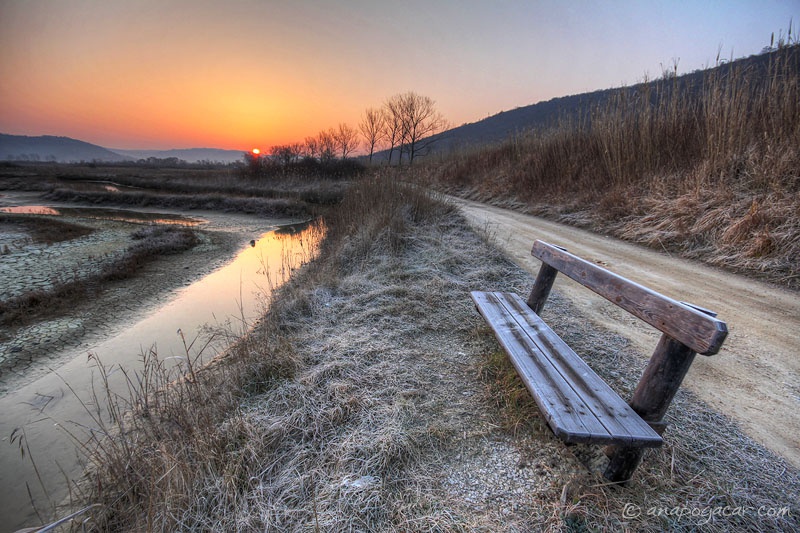 The northern part of the salt pans is still active with salt-making. However, we visited the southern part, called Fontanigge, which is full of large basins crisscrossed by the system of levees.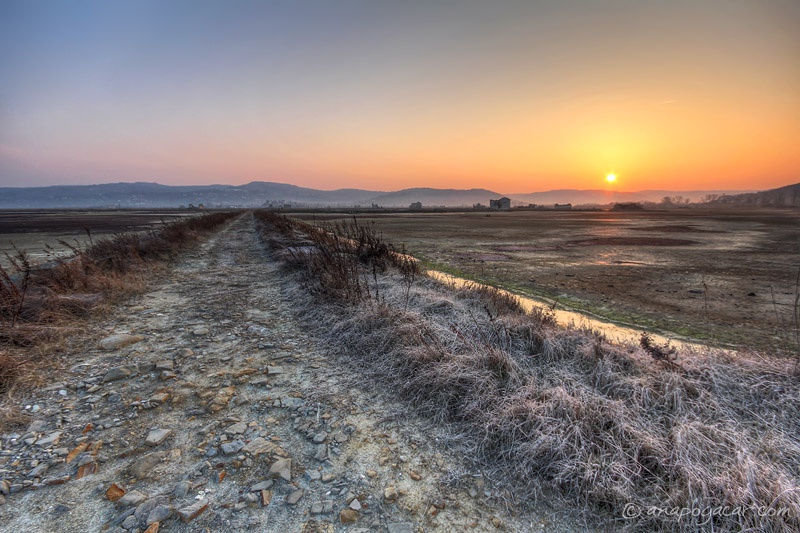 Along the wide channels, the former salt-pan houses are scattered, now in ruins.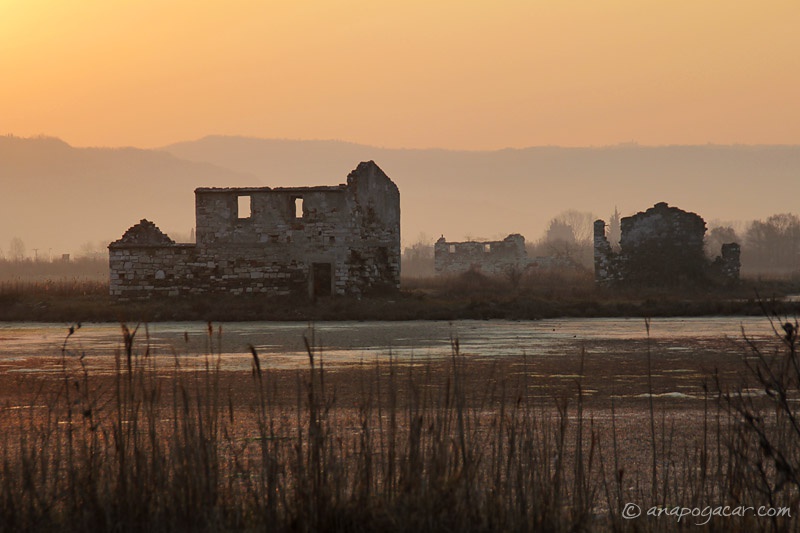 The landscape was accentuated with frost on the ground.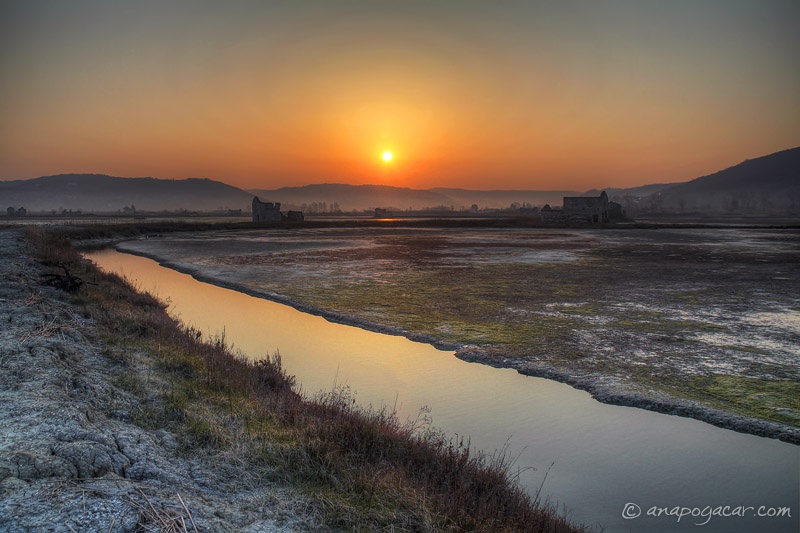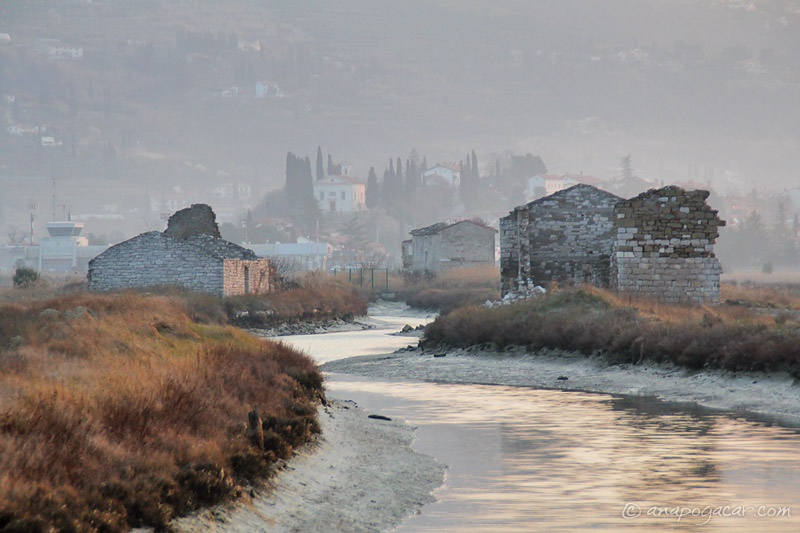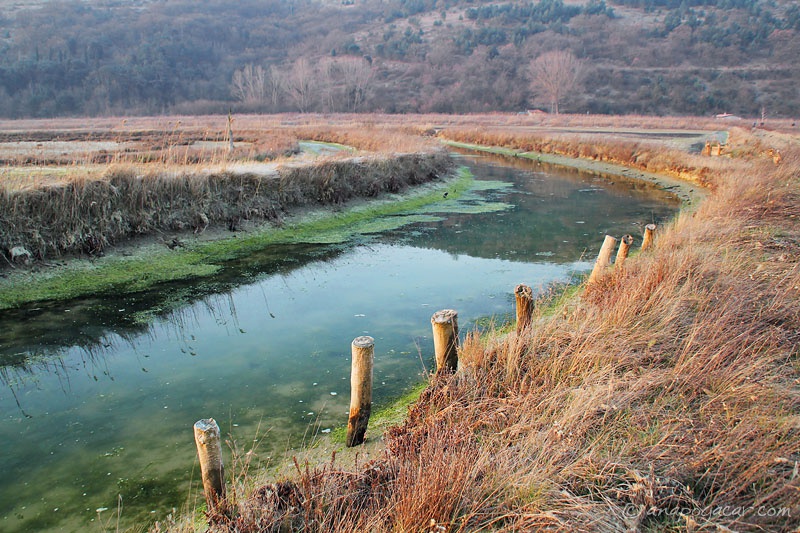 The area is vast to walk around: The nature park encompassing the salt pans covers about 650 ha (1600 acres).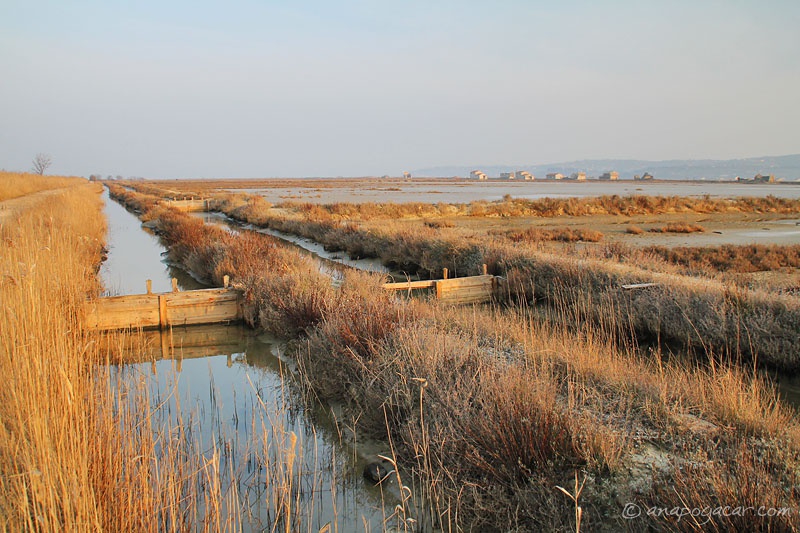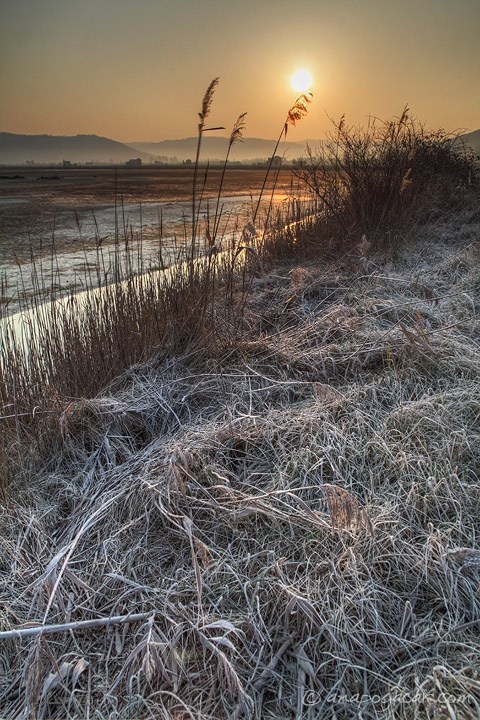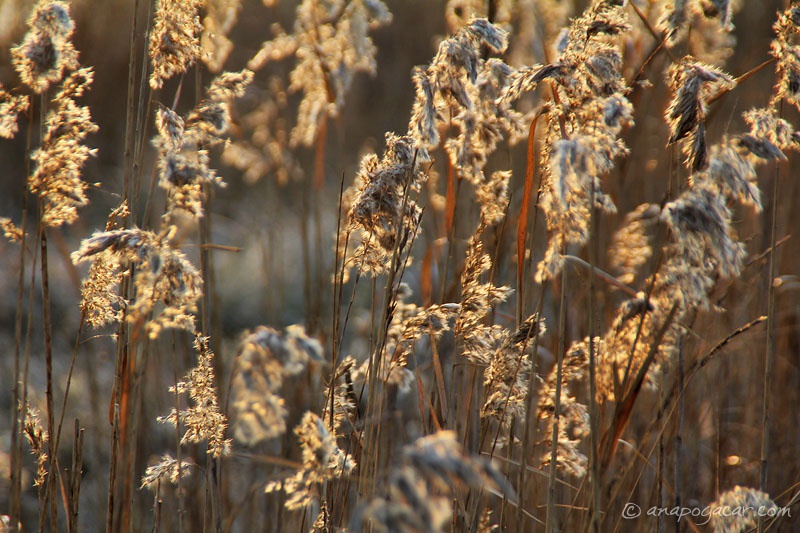 The driest salt pan.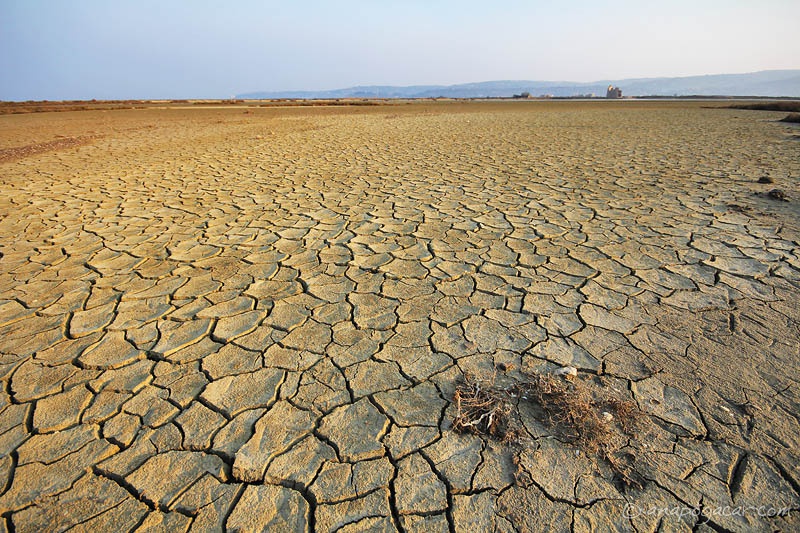 At Fontanigge, salt-harvesting was abandoned in the 1960s, but the tradition of salt-making, which originates from the 14th century, is still practiced within the Museum of Salt-making.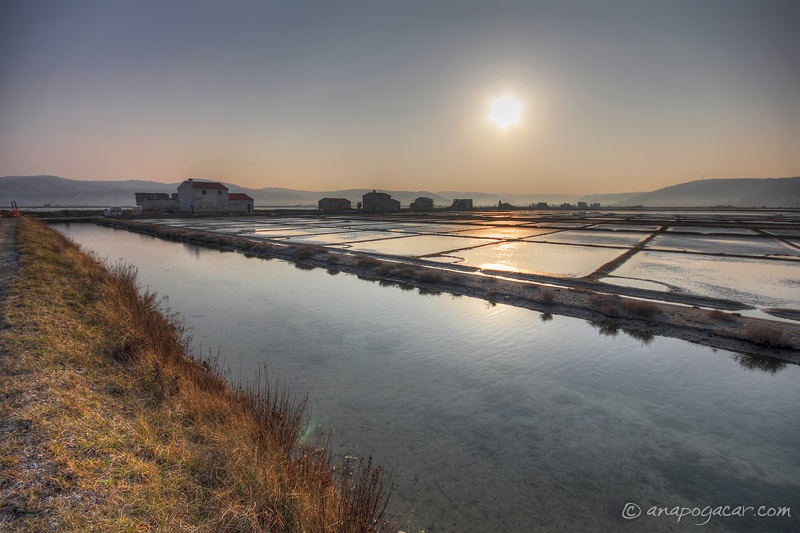 Evaporation basins near the museum.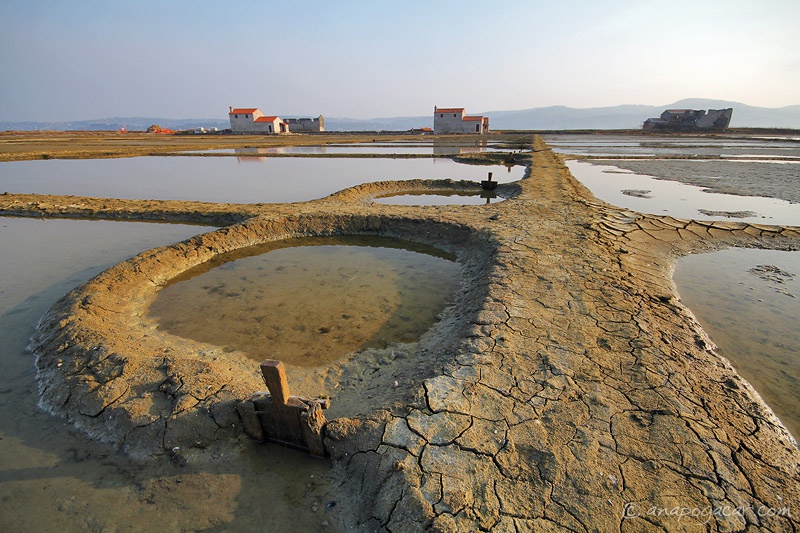 The Drnica stream is navigable by boats.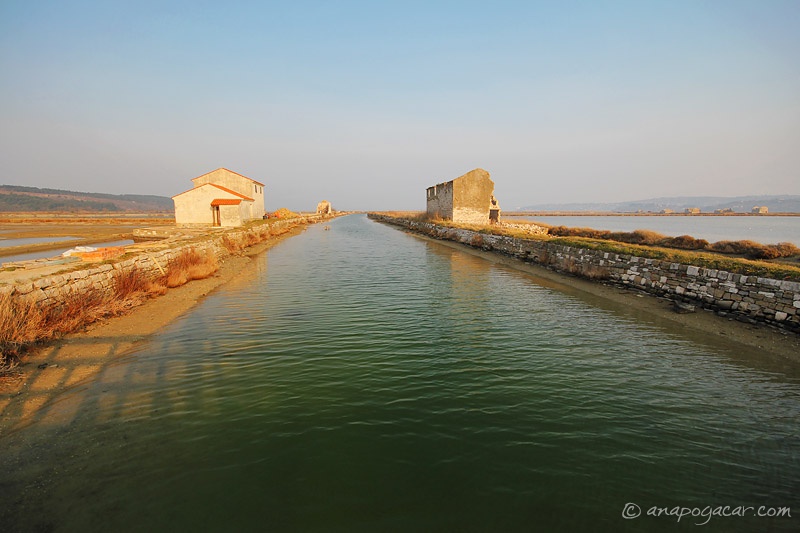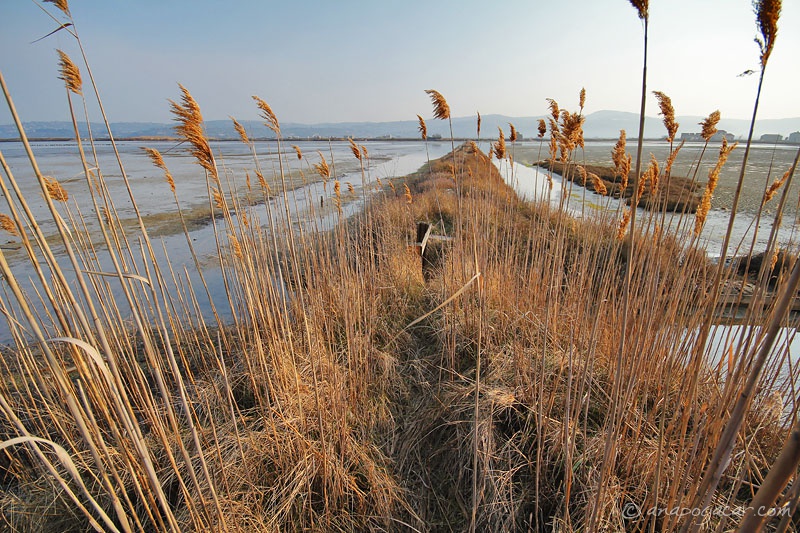 We returned to the car at about 9 a.m. One more look towards the salt pans and off we were - coffee time!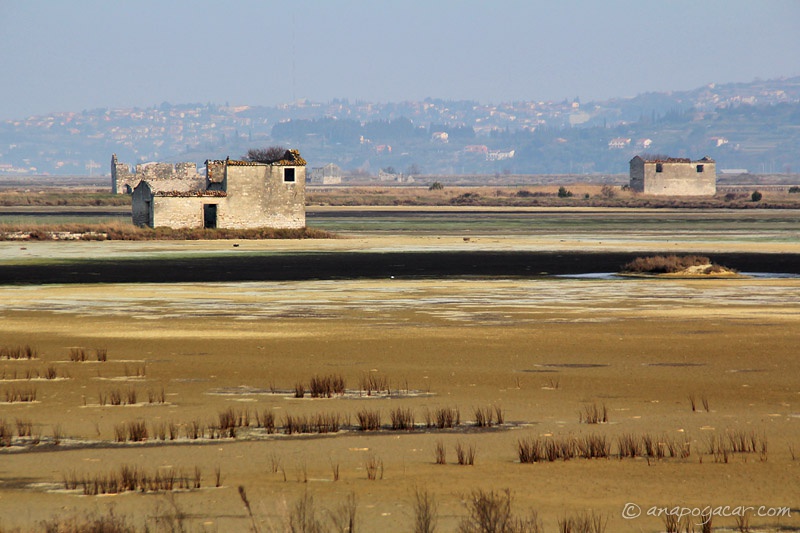 Portorož is probably the biggest tourist resort on the Slovenian coast; it's full of hotels and has an artificial sandy beach - not to my liking! But sitting in the sun and having some coffee after the cold morning felt good.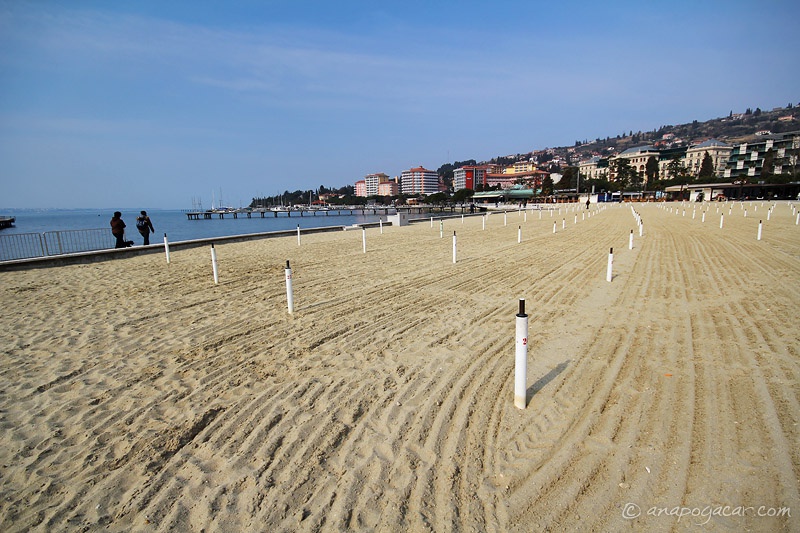 A pier for swimmers in the summer.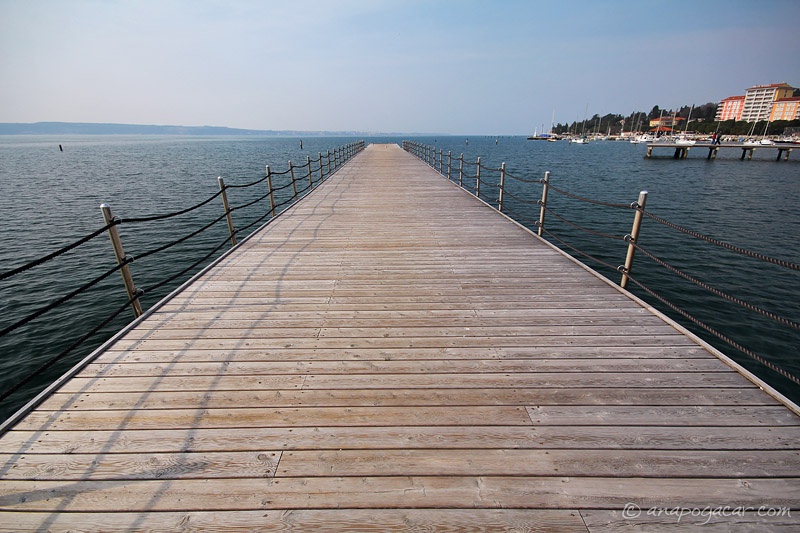 Portorož hotels.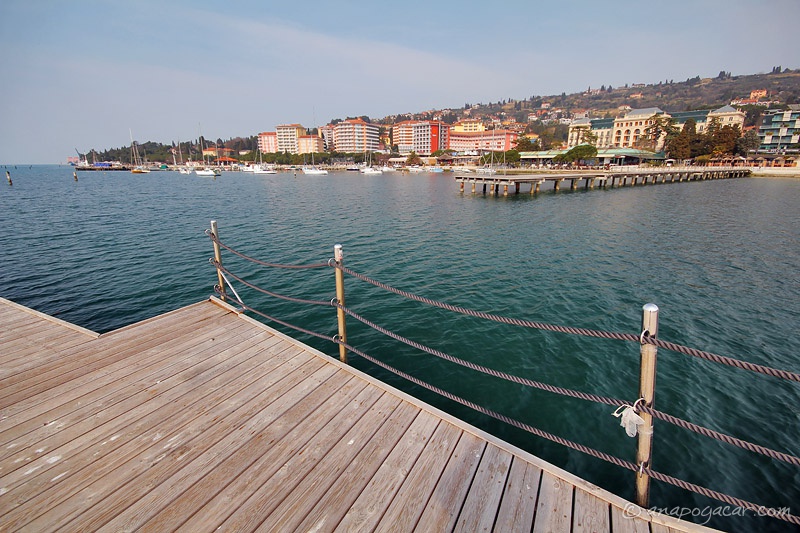 We had some fun with the self-timer.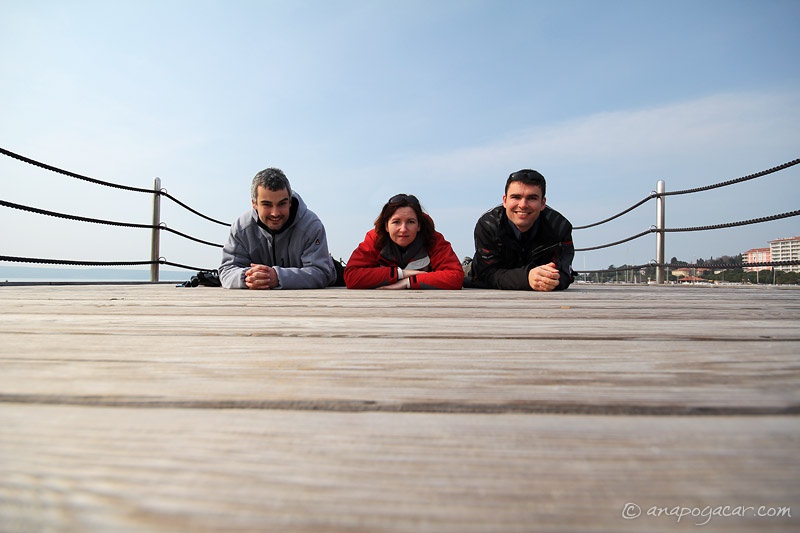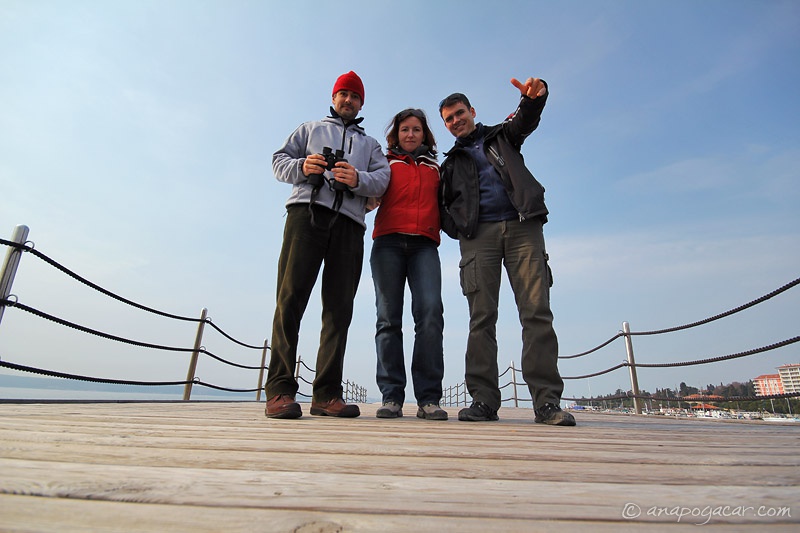 On the way back home we made a quick stop at Lipica, a stud farm and the origin of the famous Lipizzaner horses.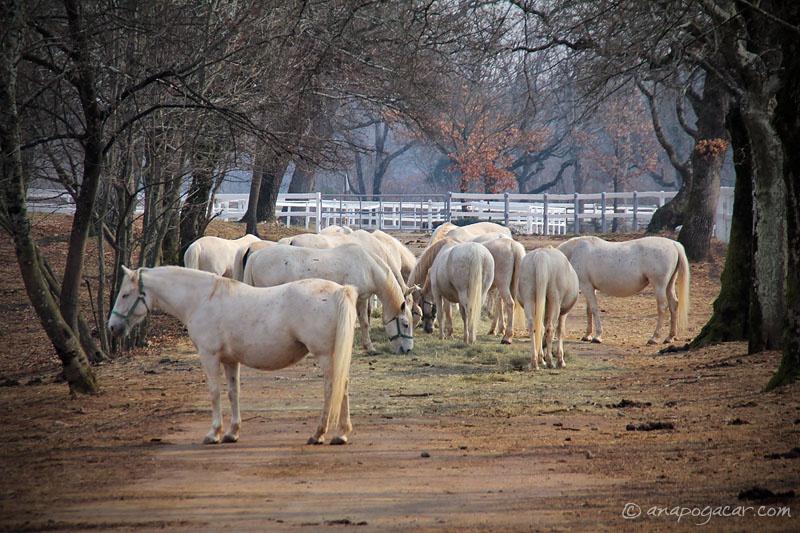 Two horses - one head?! :)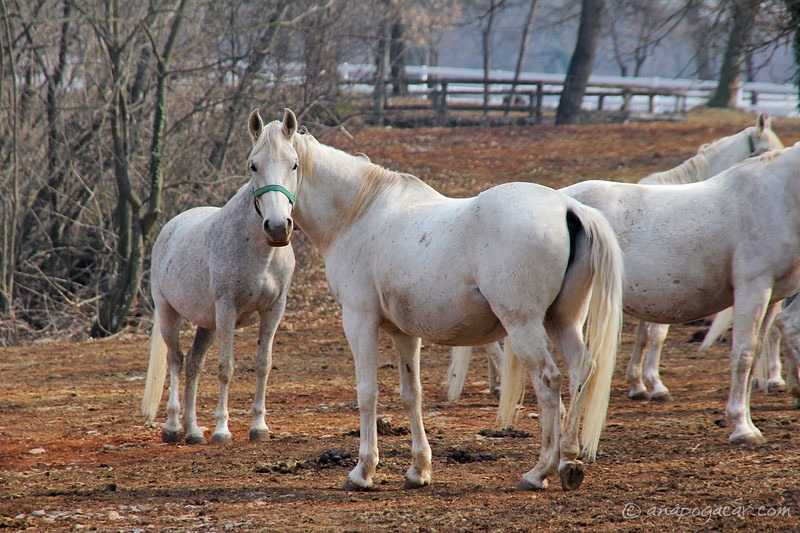 Ah, I need to get up early more often. ;)