We'd been talking about organizing a multi-day hike into the mountains for some time in our photo club and finally, seven members spent a glorious weekend in the Julian Alps. Three of us hiked to Planina Viševnik on Saturday afternoon, just in time to catch the last sun rays illuminating the cabins.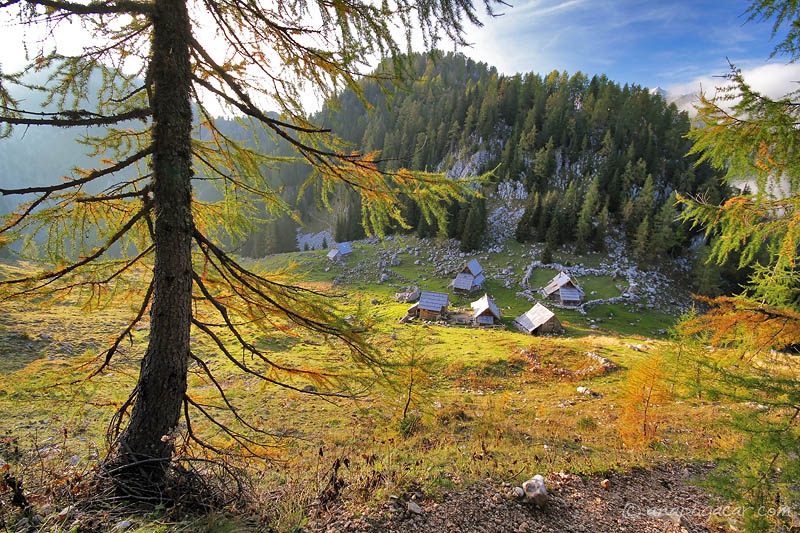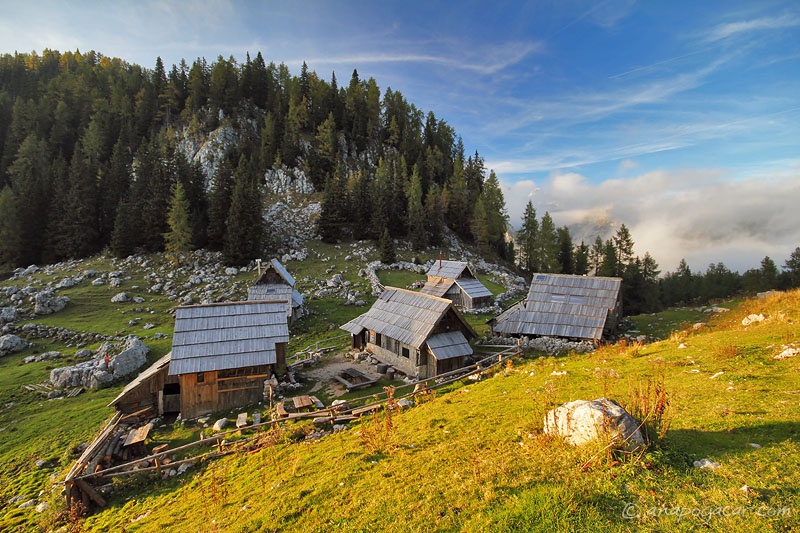 Early next morning four more friends arrived from Planina Blato, and at the same time we could hear extremely loud and angry roaring ... by a bear! The beast was somewhere quite close! The views almost made me forget about it for a few seconds. ;)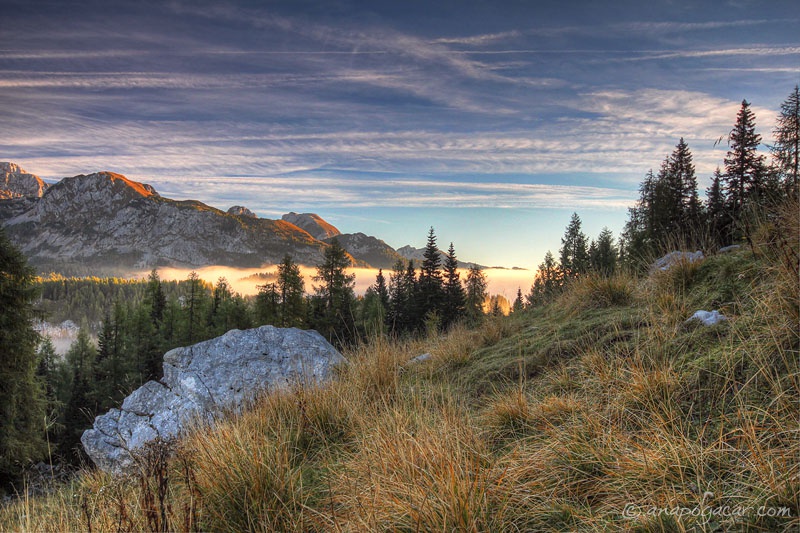 The fog in the valley kept rising, but it never reached us.
Mountains to the east.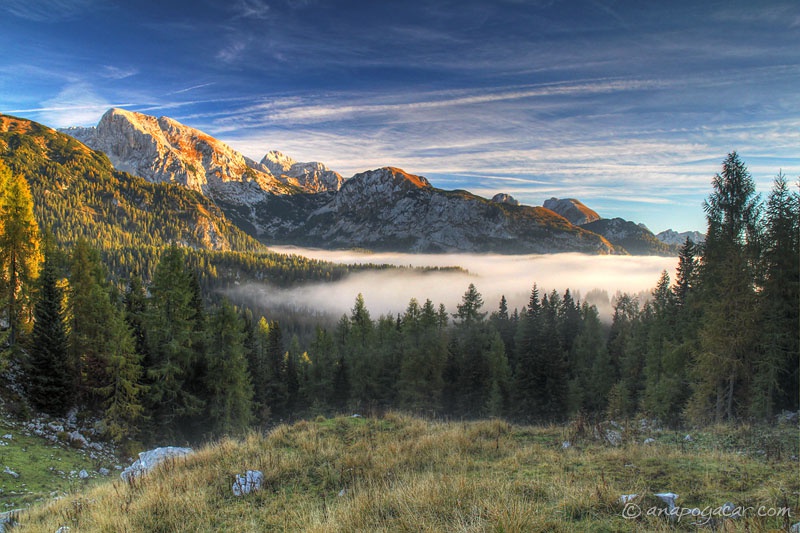 Triglav.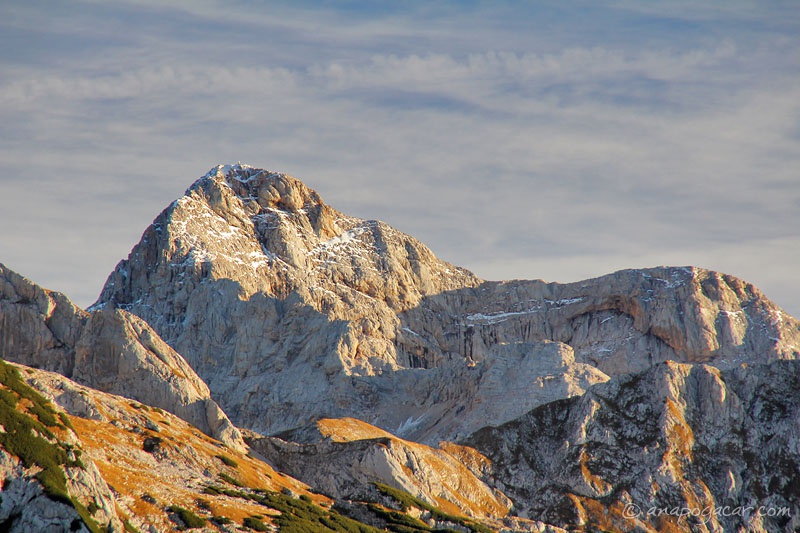 After a hearty breakfast we finally set off towards our goal of the day: Mala Tičarica.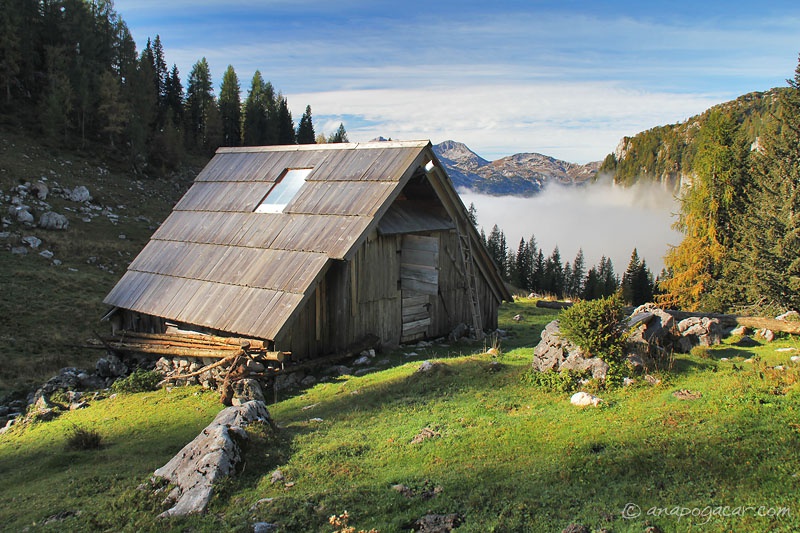 The hike across the woods and pastures was very pleasant, especially when we didn't hear the bear's howling any more. :)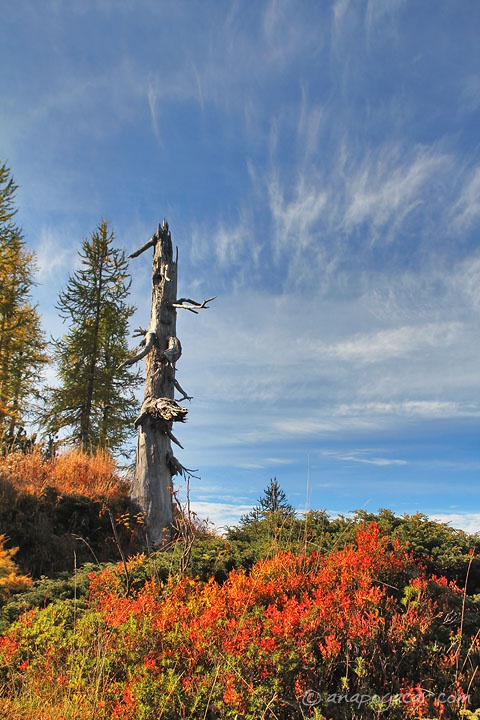 Planina Ovčarija.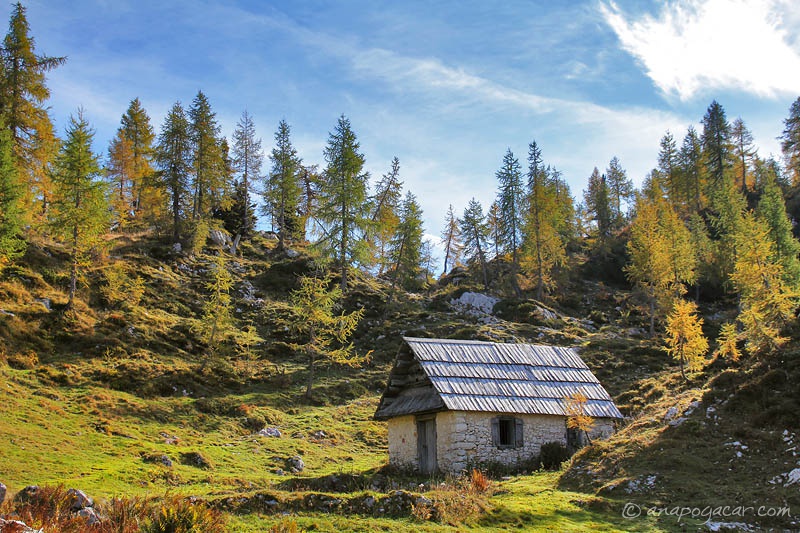 At the foot of Mala Tičarica.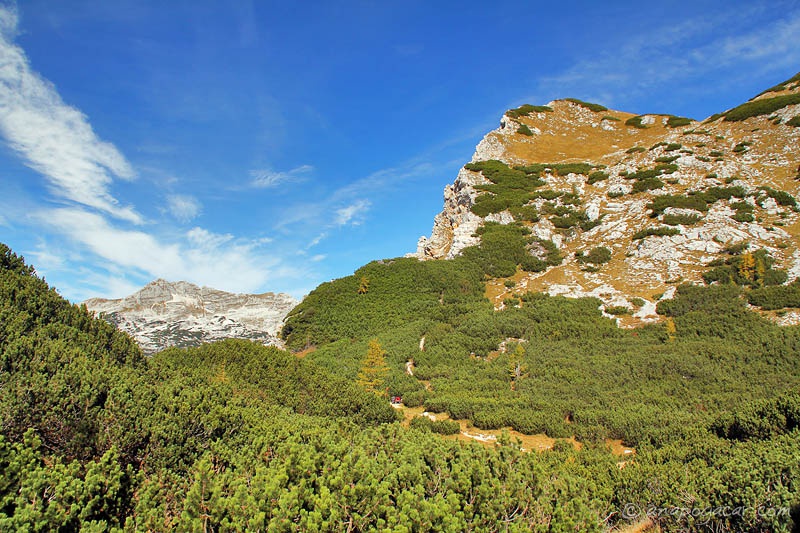 Mahavšček was enveloped in clouds.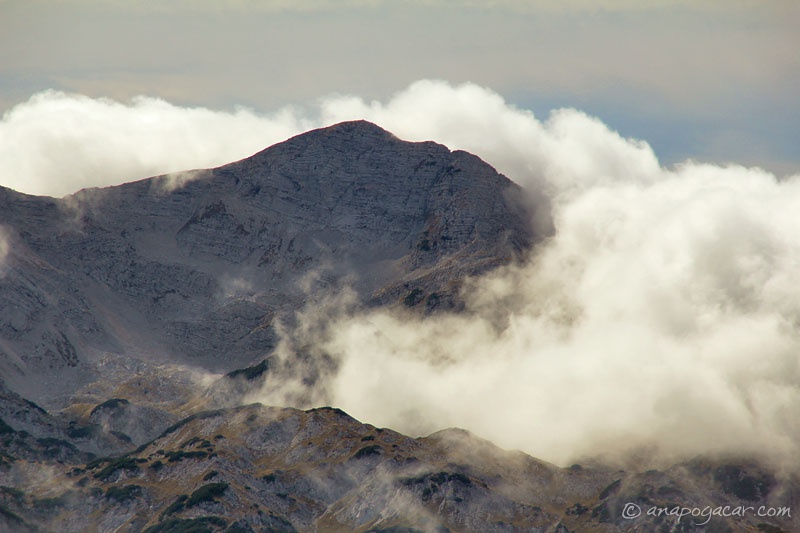 Views from the top of Mala Tičarica (2071 meters) to the west. Double Triglav Lake below.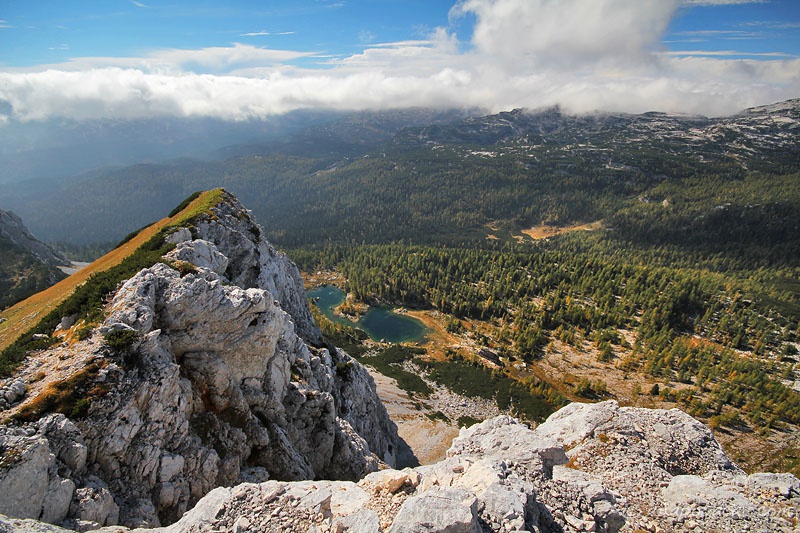 Views to the north: Veliko Špičje range, Triglav Lakes Valley, Zelnarica, Kanjavec.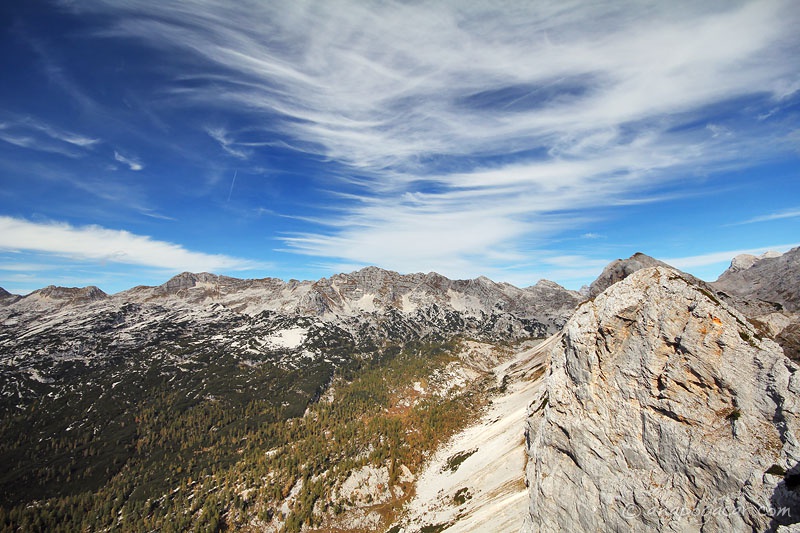 Nice clouds!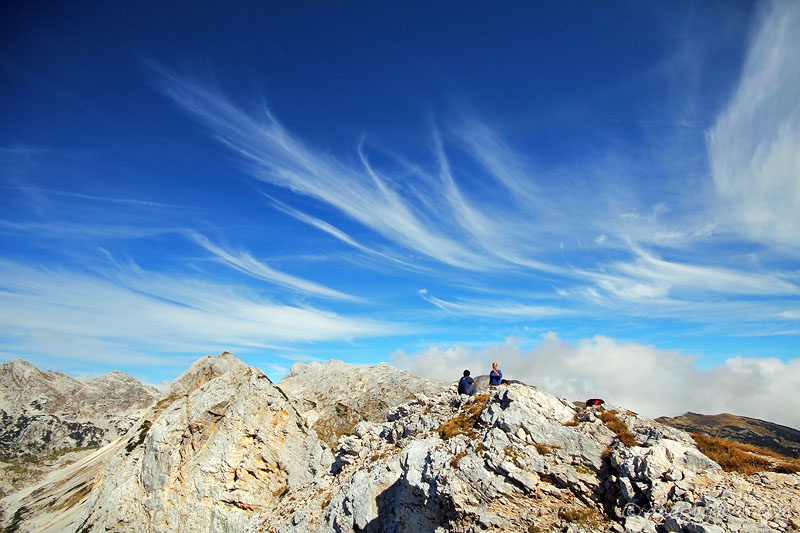 We were too early for the truly golden larches, but that's just a convenient excuse to go back next weekend. :)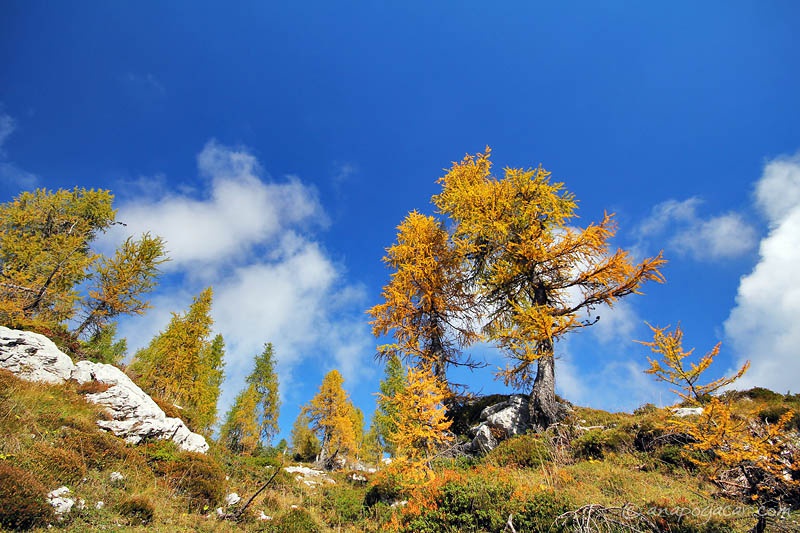 On Monday morning the weather turned sour, cold and windy with promises of rain, so we headed back to the valley. It was fun and hopefully it won't take another two years before we organize something like this again. ;)
More photos
here
.