Litang
was already on our list of favorite towns, but Ganzi was just as terrific. The journey itself in a small minivan led from Litang through some of the most picturesque scenery one can imagine: rolling green hills, full of Tibetan villages and yak herds, with hairpin roads plunging into wooded valleys. Add mysterious morning mists and a driver willing to stop for pictures and you've got a photographer's dream.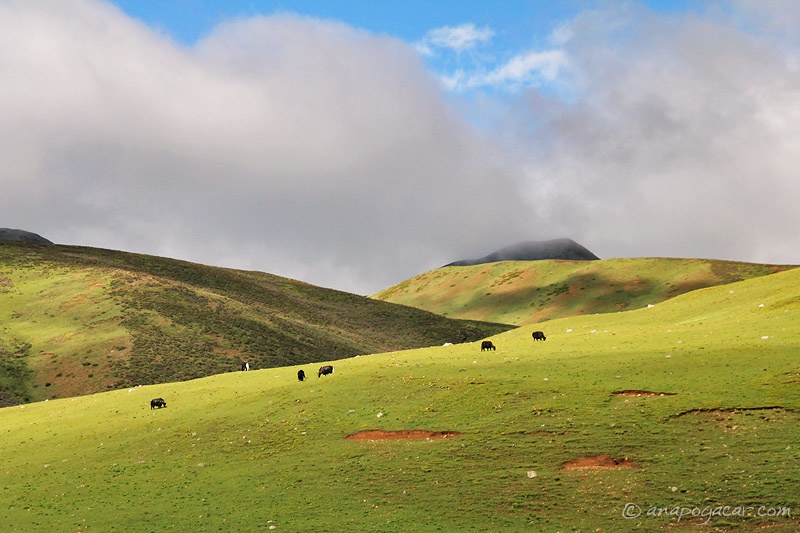 Ganzi lies in a green valley at the altitude of 3400 meters, surrounded by green hills and high mountains. Exploring the streets took its toll on our lungs, especially when we reached the Tibetan part of town with a monastery up a steep hill. Oh, but what a view!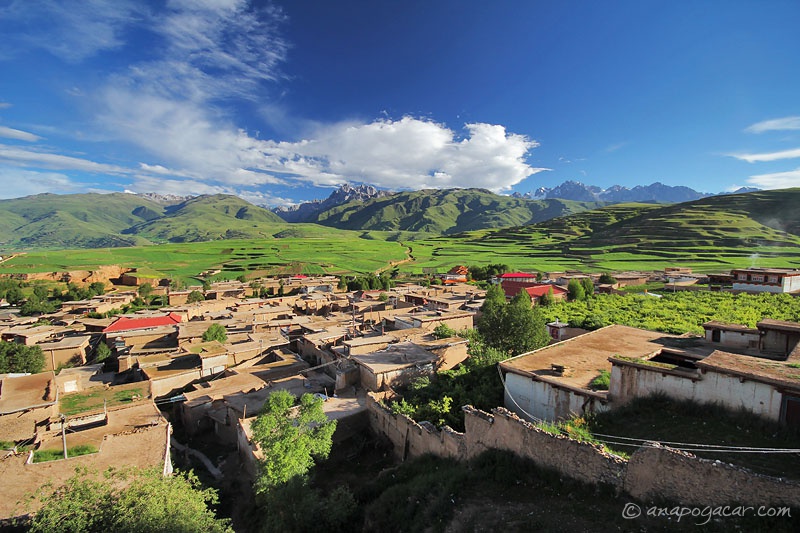 The town itself has a bit of a Wild West feel.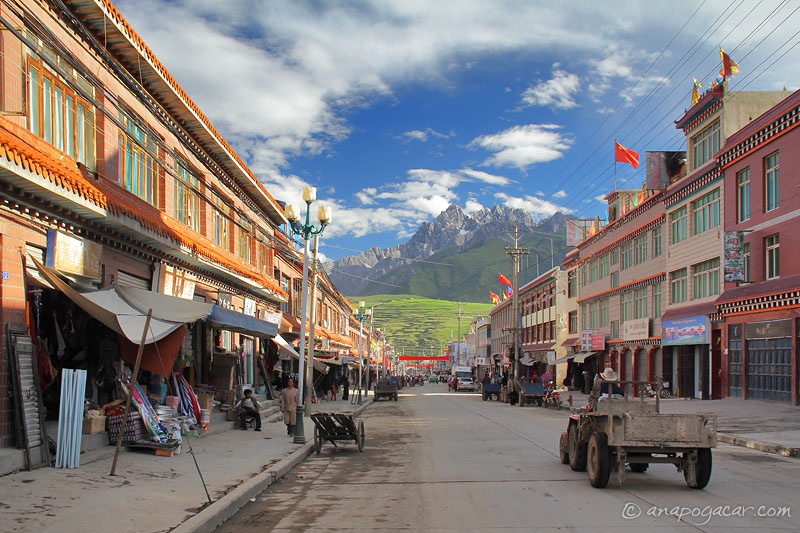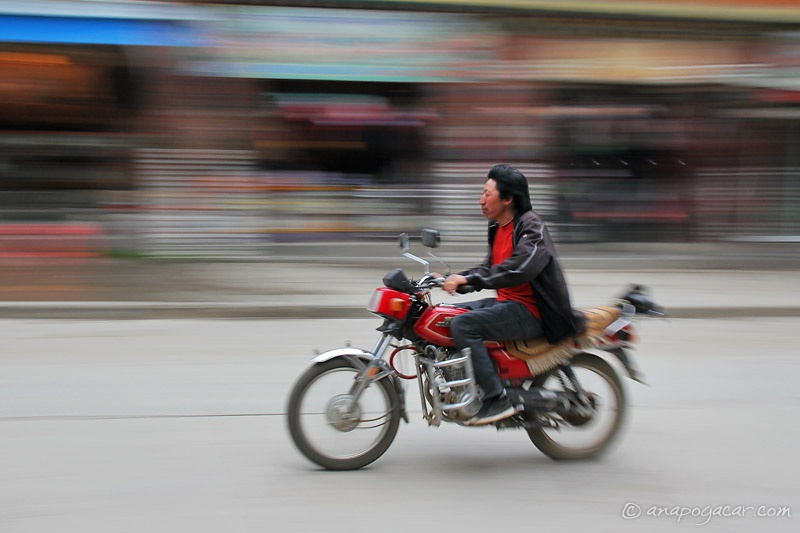 We checked ourselves into a fancy bright yellow hotel. Fancy, you ask? Compared to some other decrepit, pay-by-the-hour shit-holes, definitely yes!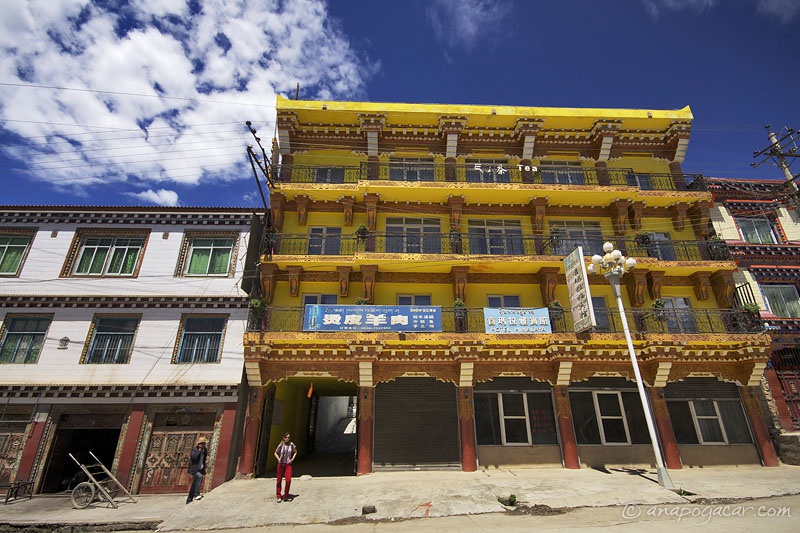 The southern edge of town is flanked by a wide river which can only be crossed on foot ... and the mountains beyond, bathed in the late-afternoon sun, were reason enough for me to practically run across to capture the light before it was gone. Even a friendly monk couldn't stop me. ;)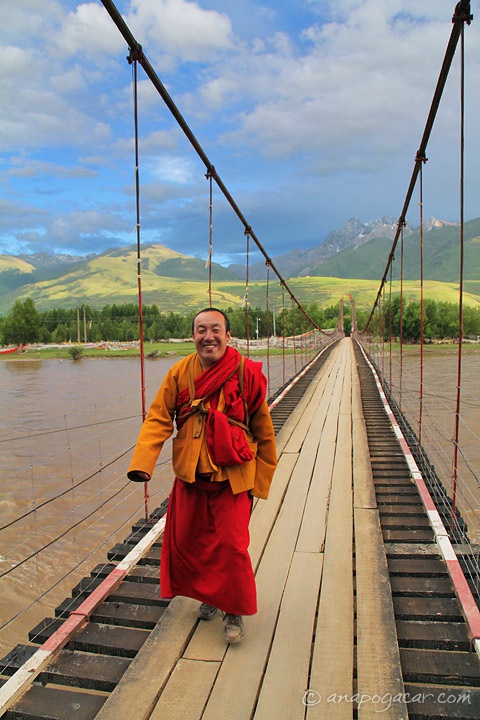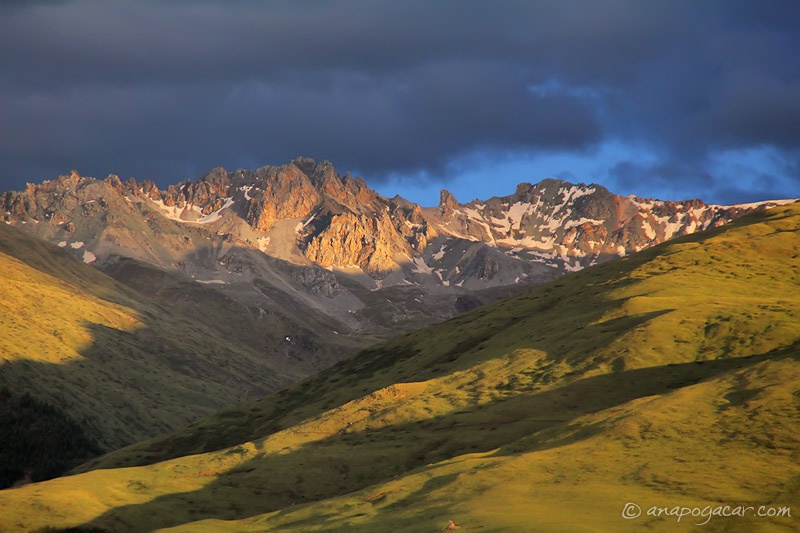 There are many monasteries and stupas in and around Ganzi.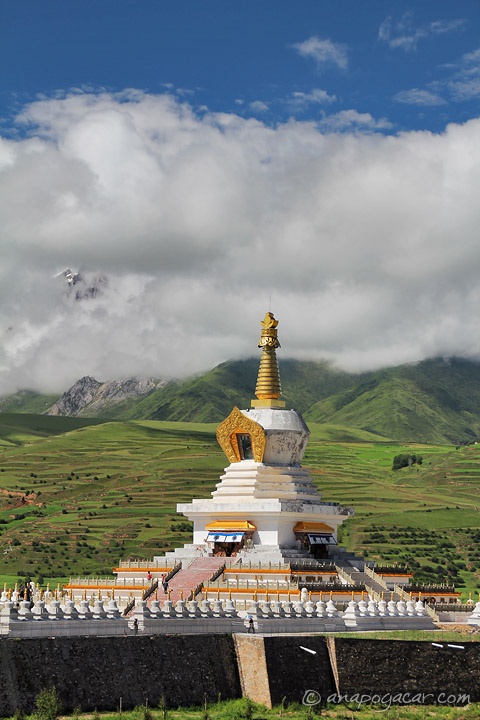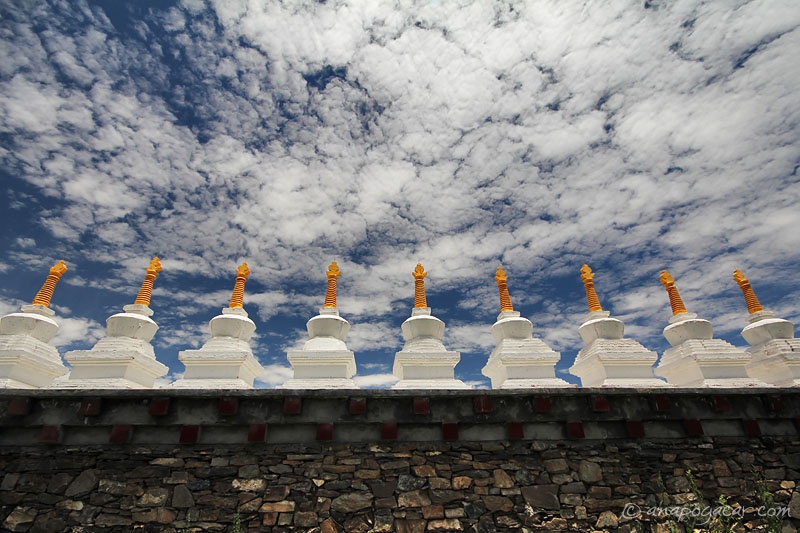 The biggest monastery, stretching over the hills above town is home to a number of monks. We caught them just as they were dismissed from the afternoon praying session.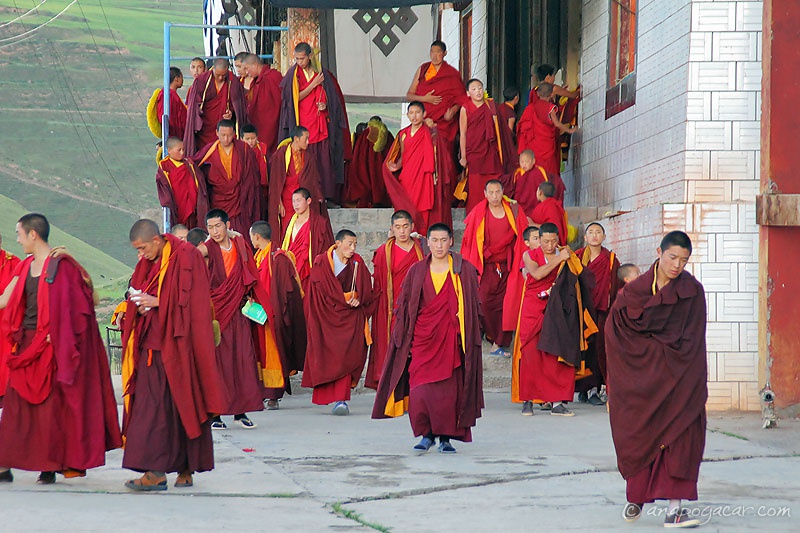 At another, smaller monastery we were let in by an extremely accommodating monk who was ecstatic to see us and couldn't wait to show us around. I guess it must be pretty boring for him to sit around most of the day with nothing to do.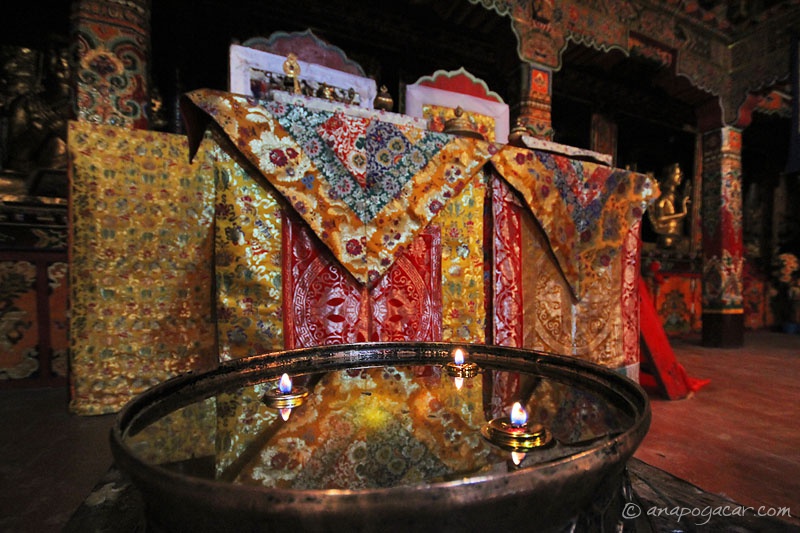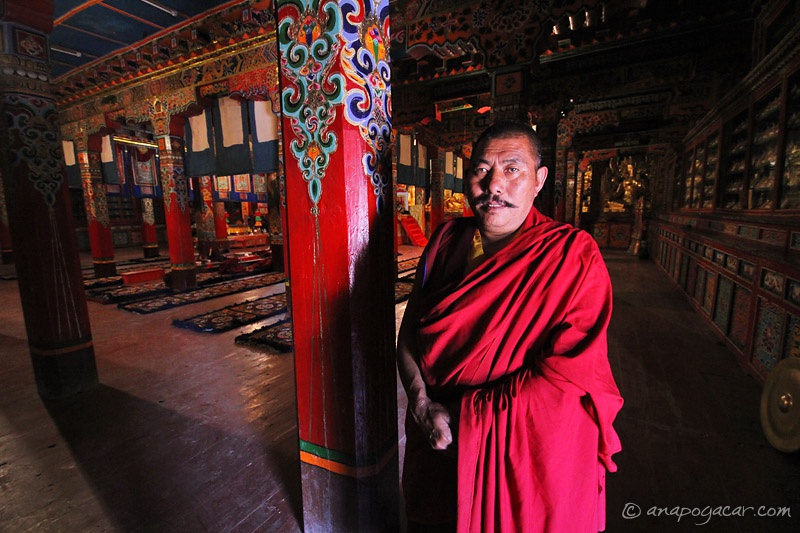 Spinning prayer wheels is part of Tibetan everyday life. Not just the small ones that can be held with one hand, but also the big variety.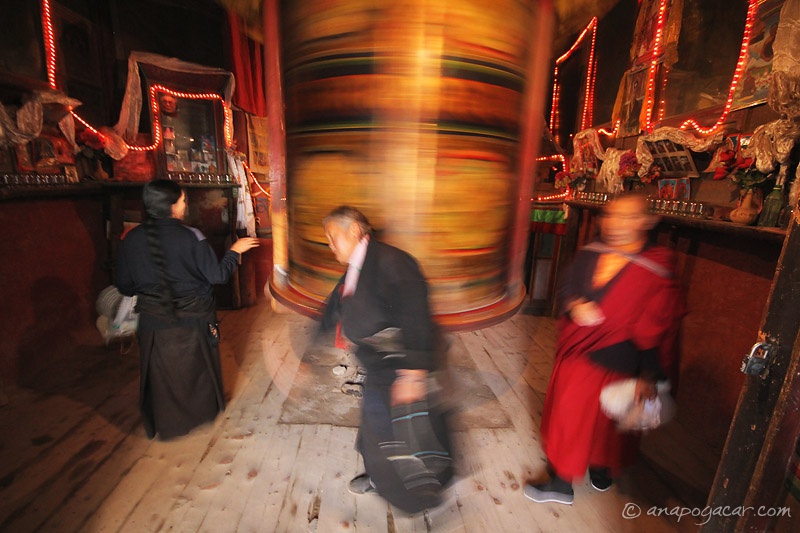 These ladies were, like everybody else, extremely friendly, smiling and eager to pose.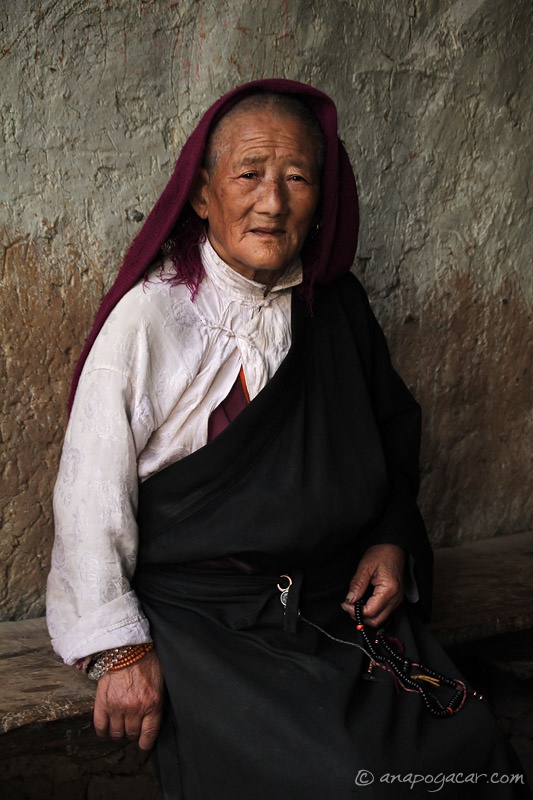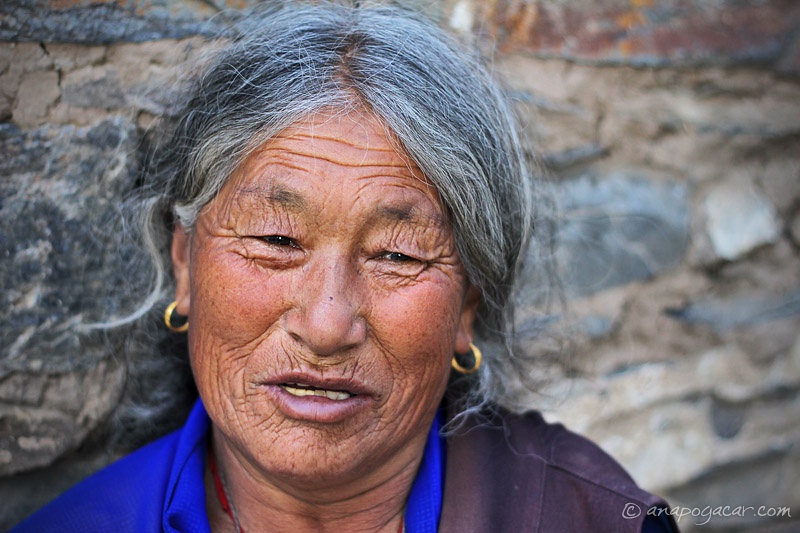 When wandering about town you are approached by locals all the time. Despite the language barrier they just want to show hospitality, communicate with travelers, and have their picture taken! And who was I to deny them? :) Especially children - you can't imagine the joy on these girls' faces after I'd shown them their photos on my camera display.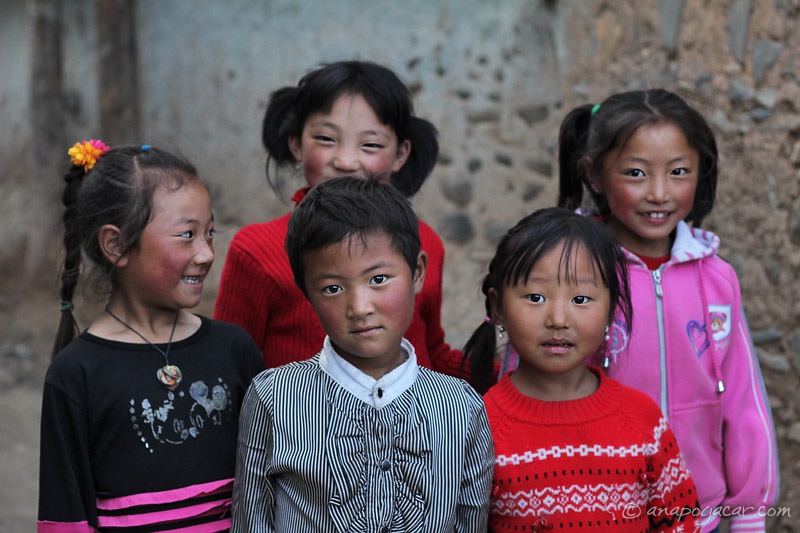 Shy, mischievous or something else? :)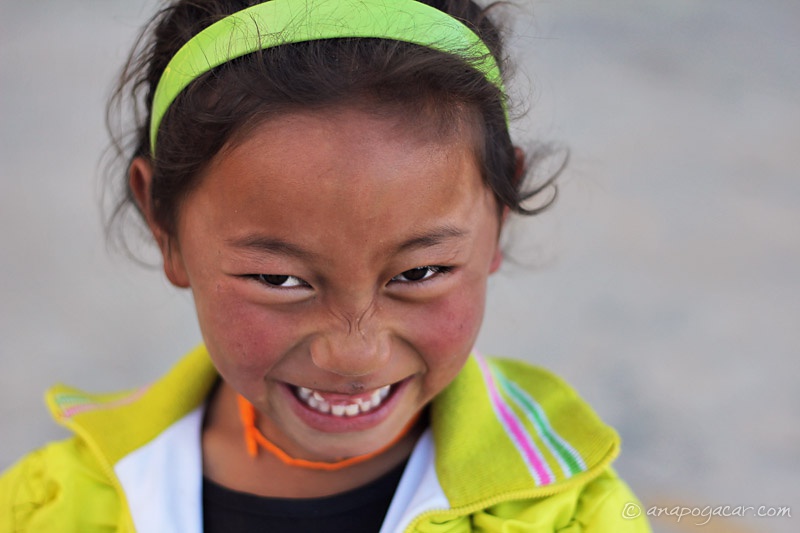 The weather was moody - sunny one moment and stormy the next. But we tried to make the most of it and didn't mind risking getting wet when we ventured into the countryside with no shelter in sight.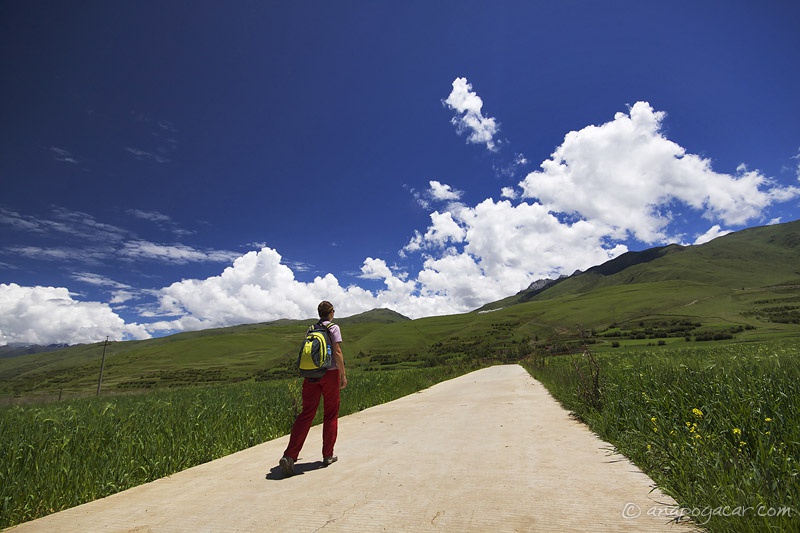 The surrounding hills offered great views. Dramatic clouds? You bet. It rained an hour later.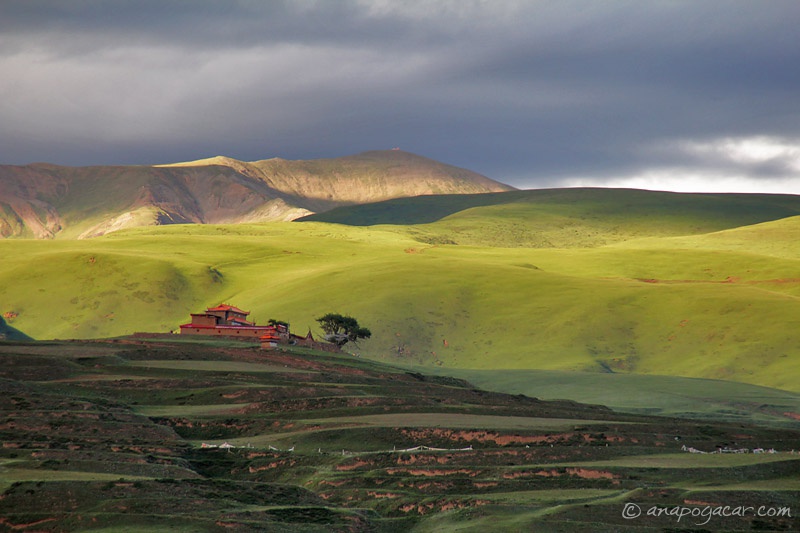 It seems I can't conclude a post without a picture of me eating. :) Sichuan cuisine is extremely spicy and here I'm trying not to burn my mouth with a delicious, but HOT Sichuan stew.
From Ganzi we headed to the east, to the nomad country of Tagong. More about it in the next post.